Mantenimiento y cambio de empaque de la tapa de sistema de inyección [ESP-ENG]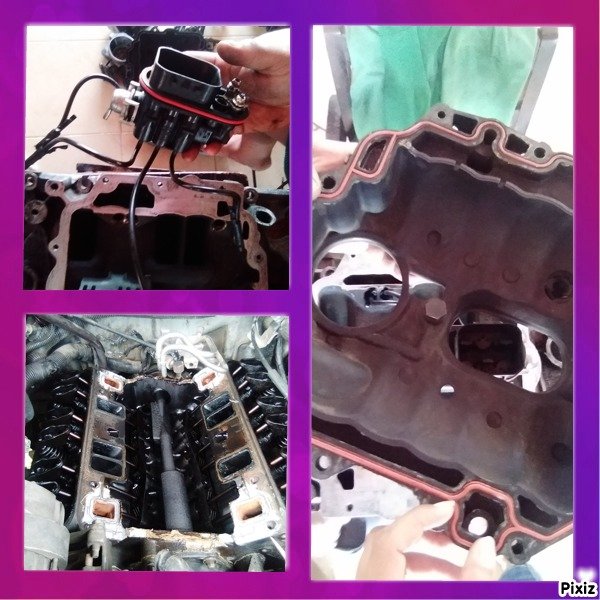 Estimados amigos de hivemotors un gusto saludarlos, espero que estén muy bien deseando que está semana tengan trabajos exitosos en las reparaciones que hagan. Porque siempre he resaltado el gran compromiso que existe, al realizar una reparación mecánica tanto si es un carro propio o a otros.
Siguiendo con las reparaciones a la camioneta Blazer año 97. Se ha seguido con la revisión de manera que, cuando ya sea entregada no tenga que volver por otra falla o por lo menos que no te ha que ver con las que ya han sido resueltas.
En cada reparación que se haga, el mecánico debe asegurarse que el cliente vaya estando al tanto de lo que se le realiza al vehículo. Pienso que para cubrirse las espaldas en caso cualquier novedad. Por ejemplo cambios de piezas, repuestos y la compra de ellos con facturas si es posible. Así será más seguro, tanto para el mecánico como para que el cliente quede satisfecho.
Dear friends of hivemotors a pleasure to greet you, I hope you are very well wishing that this week you have successful work in the repairs you do. Because I have always emphasized the great commitment that exists, when making a mechanical repair whether it is a car itself or others.
Continuing with the repairs to the Blazer truck year 97. We have continued with the revision so that, when it is delivered, it does not have to return for another failure or at least that you do not have to do with those that have already been resolved.
In every repair that is done, the mechanic must make sure that the customer is aware of what is being done to the vehicle. I think this is to cover their backs in case of anything new. For example, changes of parts, spare parts and the purchase of them with invoices if possible. This way it will be safer, both for the mechanic and for the customer to be satisfied.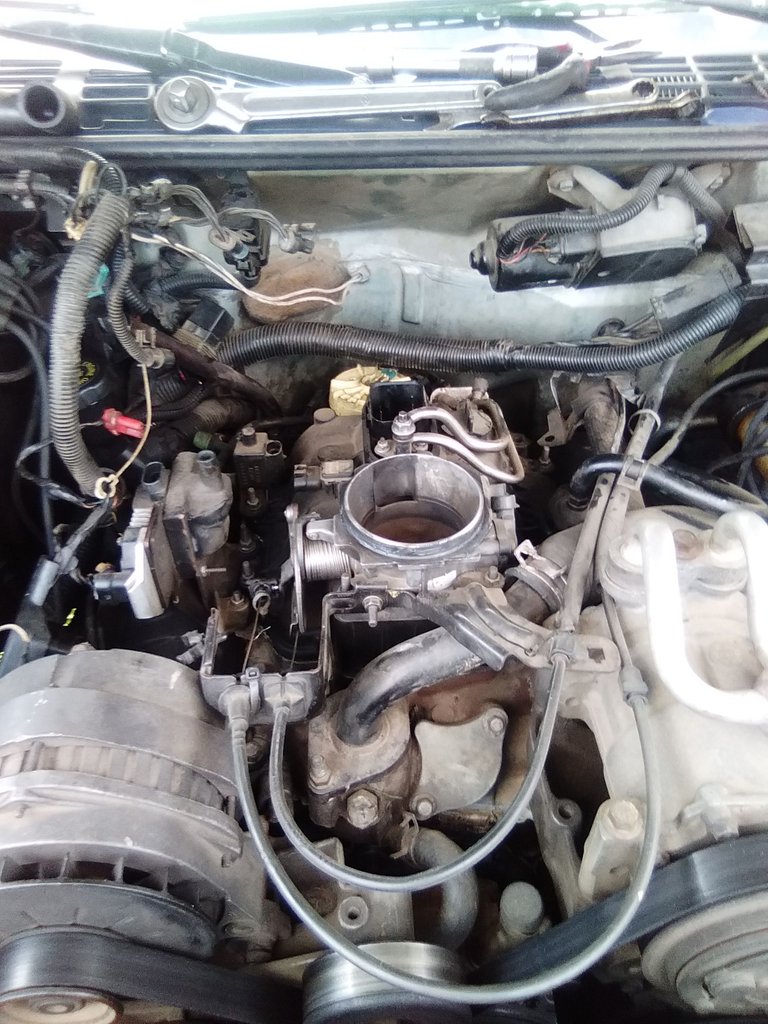 En esta ocasión he querido compartir con ustedes la revisión que se le hizo al pulpo de los inyectores este sistema se mandó a limpiar. ¡Esto sí qué era nuevo para mí! primera vez que veía 😳. Este sistema de inyectores son muy diferentes de los que había mostrado en hivemotors. Me pareció bastante raros se me parece a una araña 🕷️ 🤭 y es que de hecho se llama pulpo araña.
Como ya saben ésta opción de hacerle limpieza permite alargar la vida útil de los inyectores. Y aún con la situación del país, pues este sistema de inyectores estan aproximadamente 350$ 😲. Por eso mandarlos a limpiar es una buena opción mientras se pueda hacer. Luego de llevarlos a limpiar al día siguiente fui a retirarlos ya que mi esposo no pudo.
Este sistema está ubicado en el camarín para ello se debe quitar la tapa plática del protector de sistema se inyección.
On this occasion I wanted to share with you the revision that was made to the injectors octopus this system was sent to clean. This was new to me! first time I saw 😳. This injector system is very different from the ones I had shown on hivemotors. I found it quite strange it looks like a spider 🕷️ 🤭 and it is actually called spider octopus.
As you know this option of cleaning it allows to extend the life of the injectors. And even with the situation of the country, because this system of injectors are about 350$ 😲. That's why having them cleaned is a good option as long as it can be done. After taking them to be cleaned the next day I went to remove them since my husband could not.
This system is located in the cabin for this you must remove the plastic cover of the injection system protector.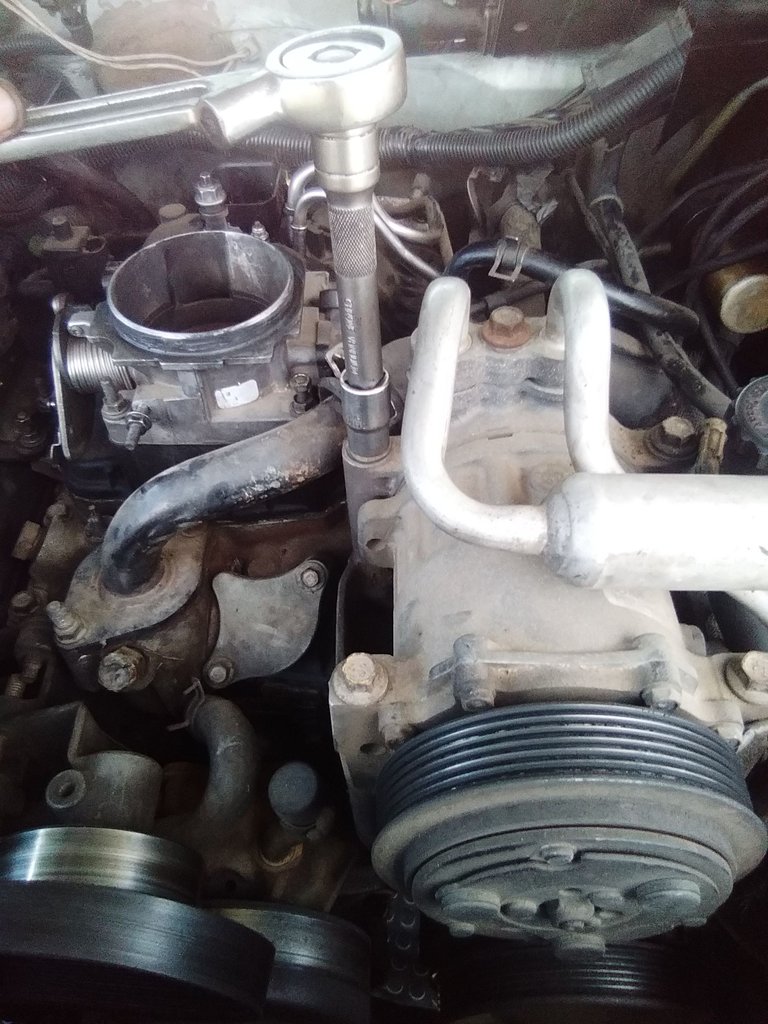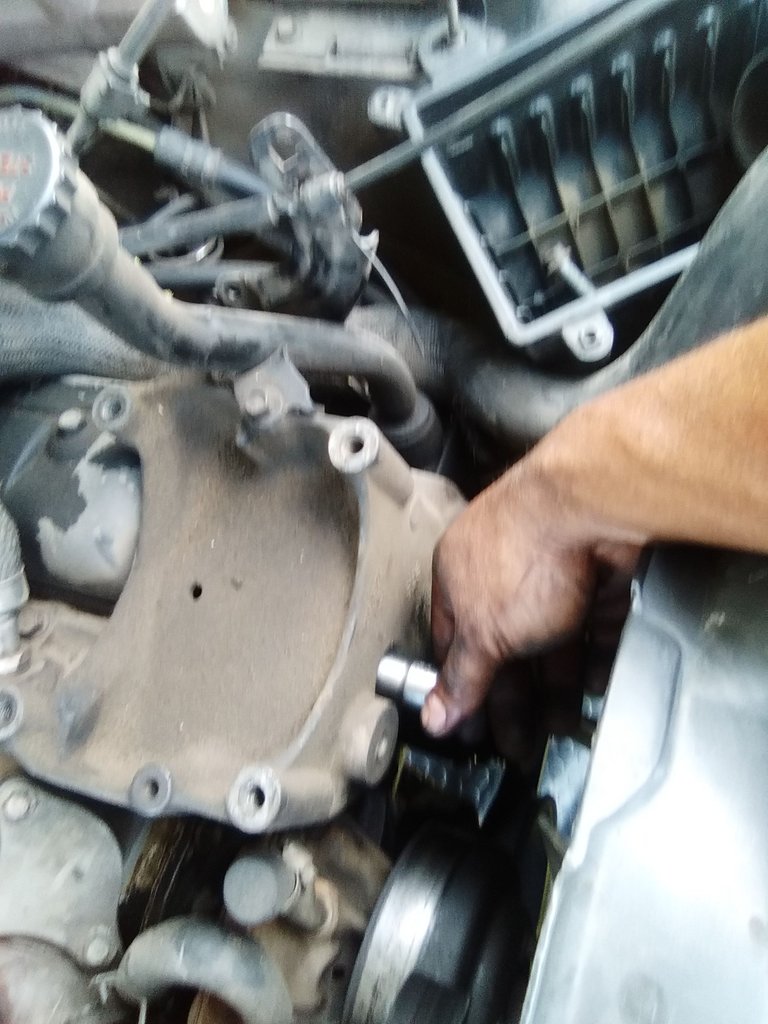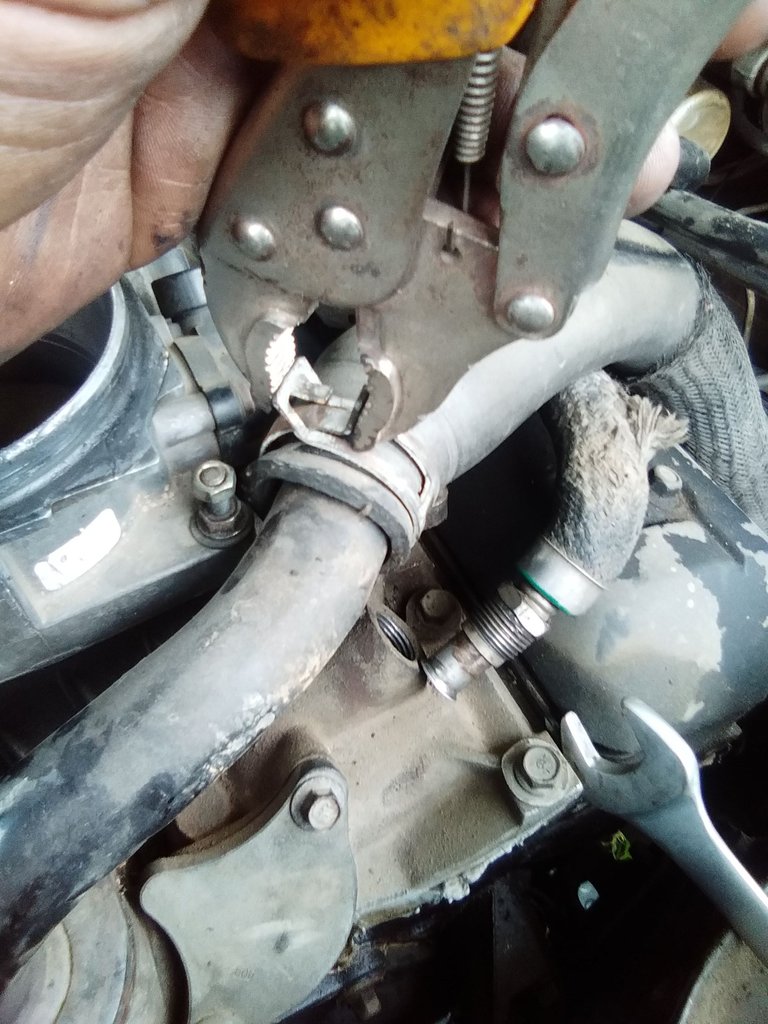 En anteriores publicaciones he mencionado las posibles fallas que presenta un vehículo, cuando tiene problemas de inyectores. Los vehículos siempre avisan cuando algo está fallando por eso se debe hacer una revisión para dar con la falla porque algunas fallas pueden ser muy similares.
En esta reparación se le hizo cambio del empaque que va en la tapa plástica del sistema de inyección, ya que estaba rota.
In previous publications I have mentioned the possible failures that a vehicle presents when it has injector problems. The vehicles always warn when something is failing, that is why a review should be done to find the fault because some faults can be very similar.
In this repair the gasket that goes on the plastic cover of the injection system was changed, as it was broken.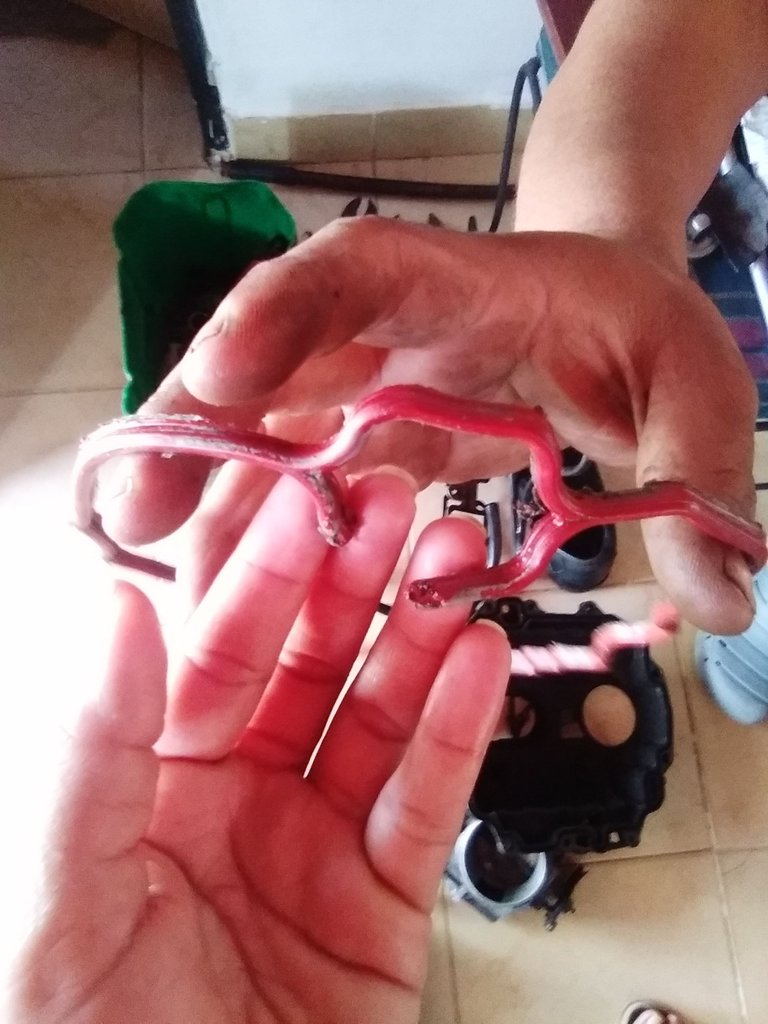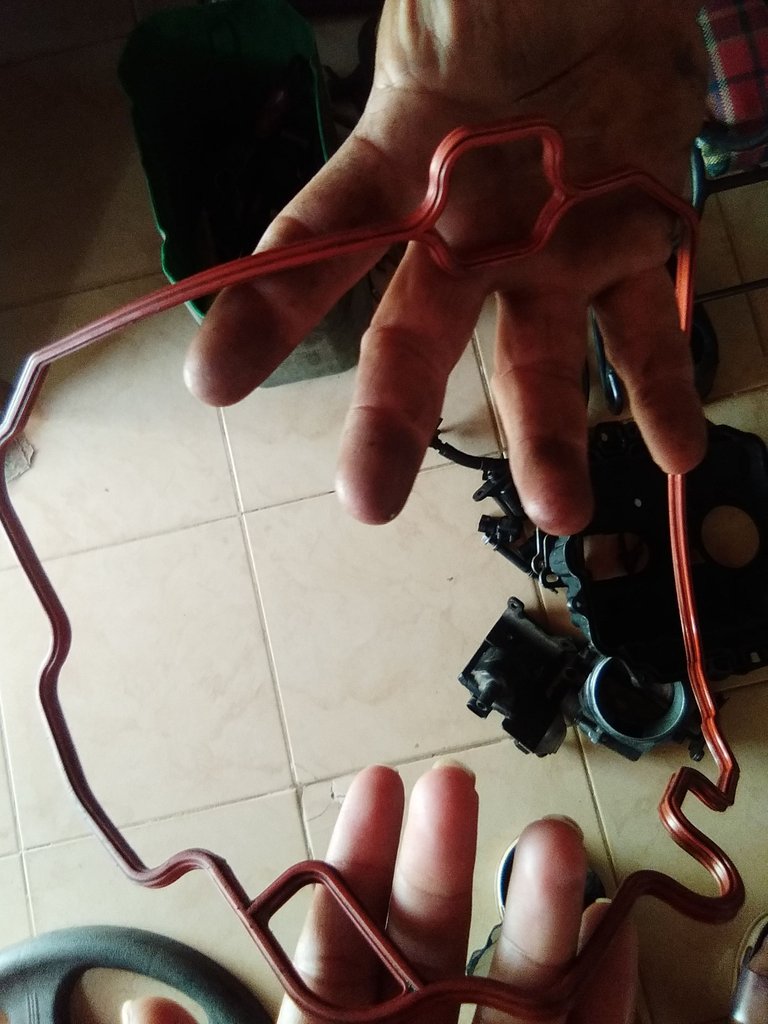 También se aprovechó de quitar unas fugas de aceite, que habían en el camarín y tapa válvulas, de esa manera de hicieron varios trabajos de una vez. Ya que se había comenzado con el problema del sistema de inyección se logró ver con detalles estás fugas de aceite.
We also took advantage of the opportunity to remove some oil leaks in the engine compartment and valve cover, so that several jobs were done at once. Since we had already started with the problem of the injection system, we were able to see these oil leaks in detail.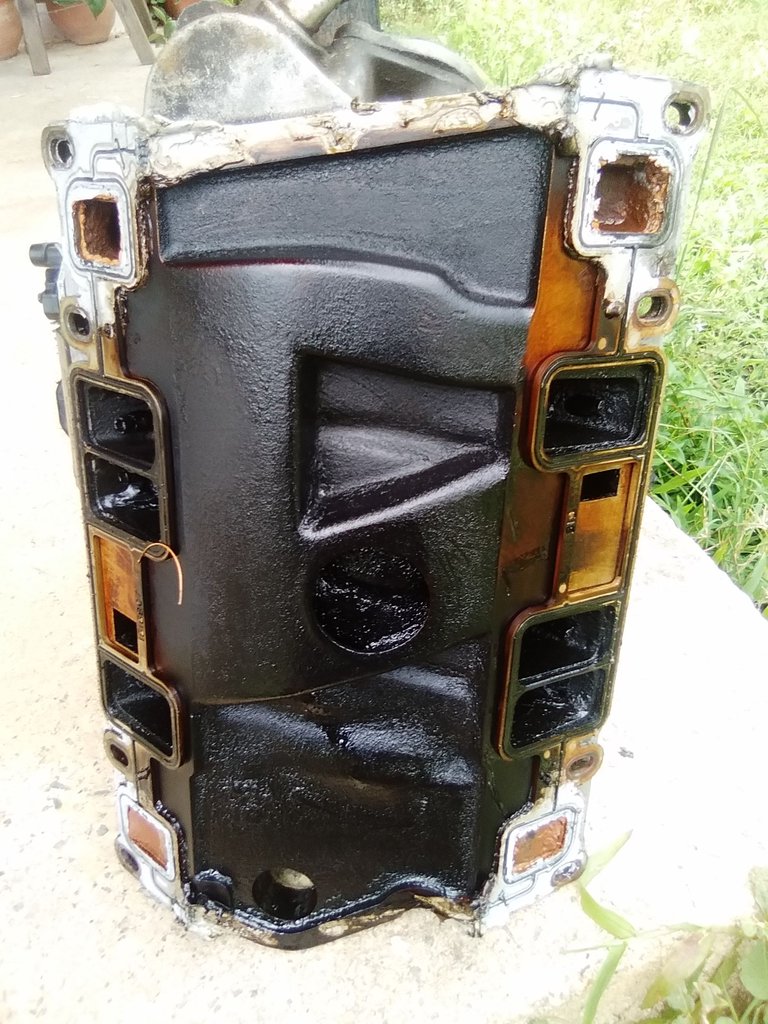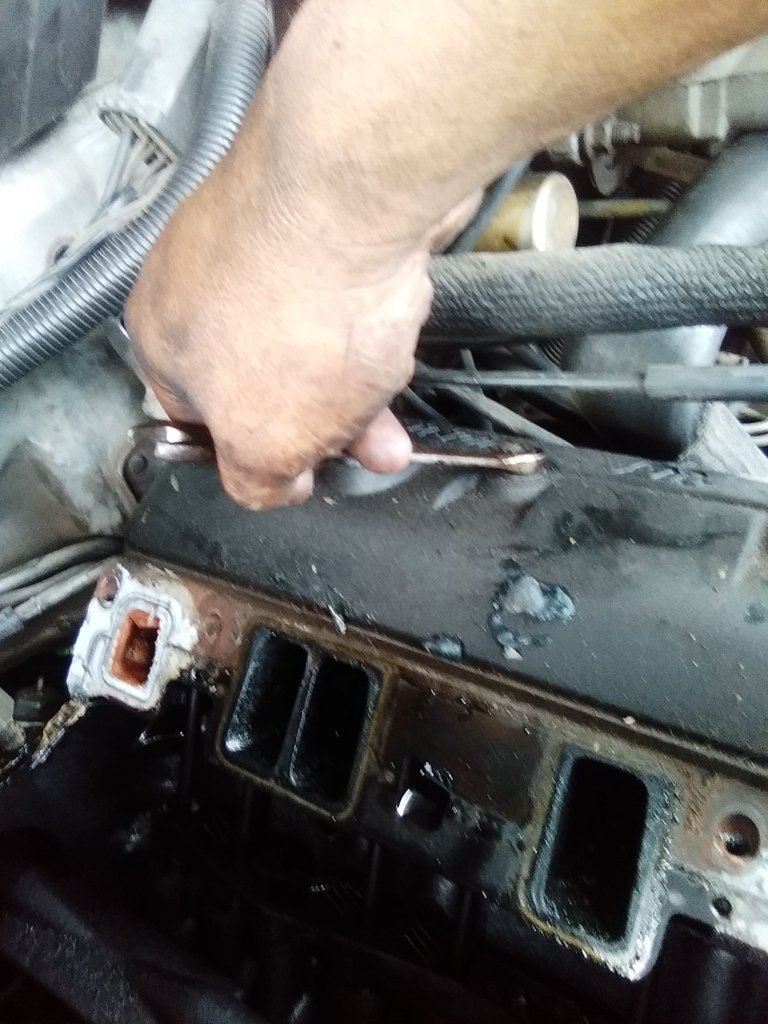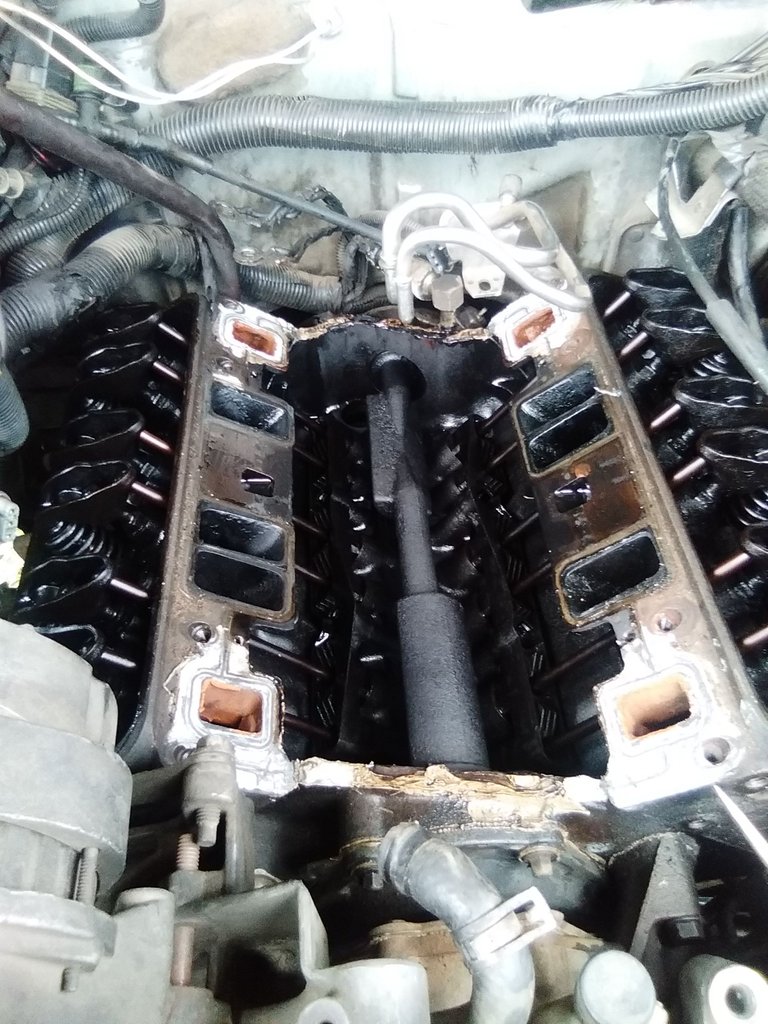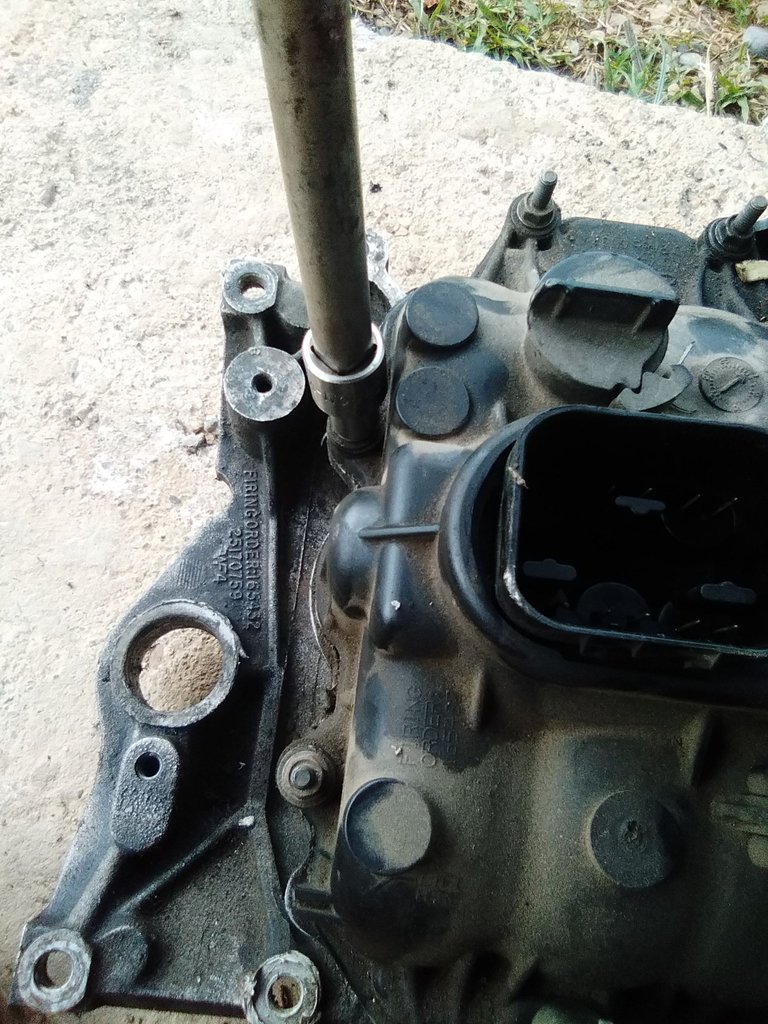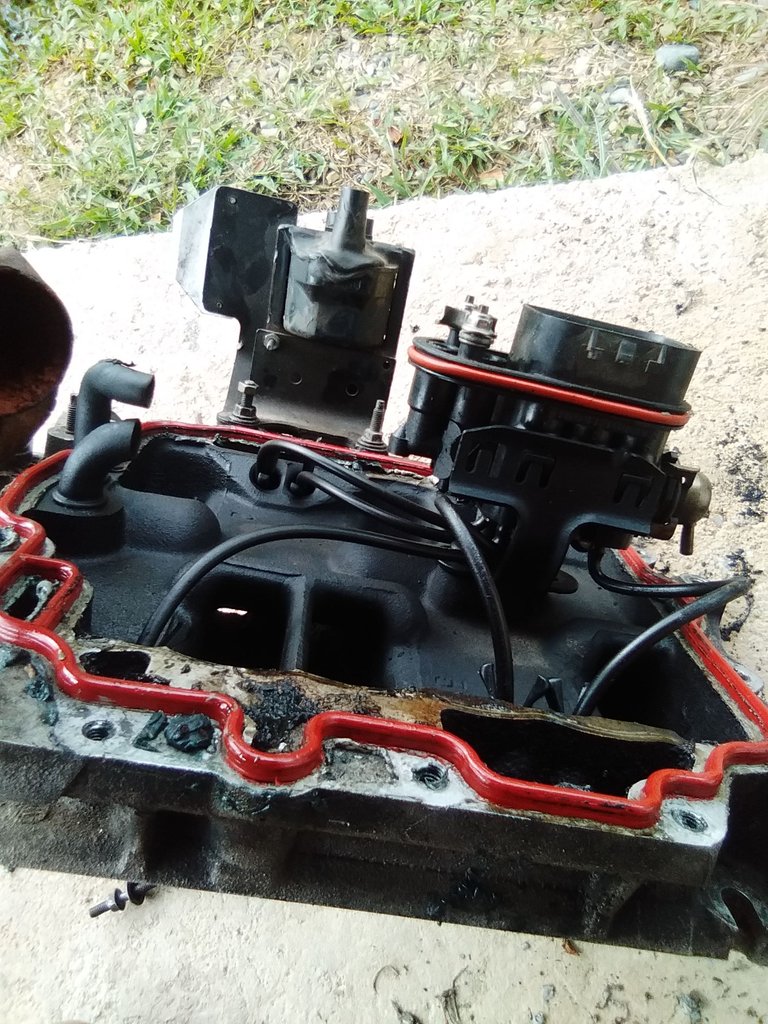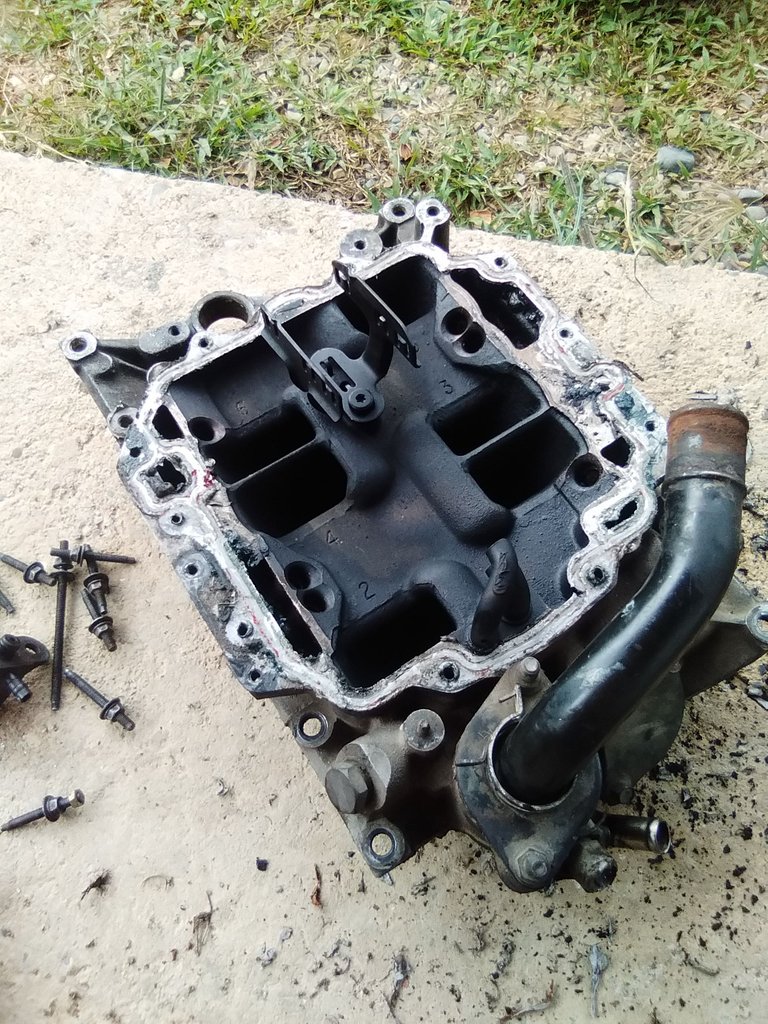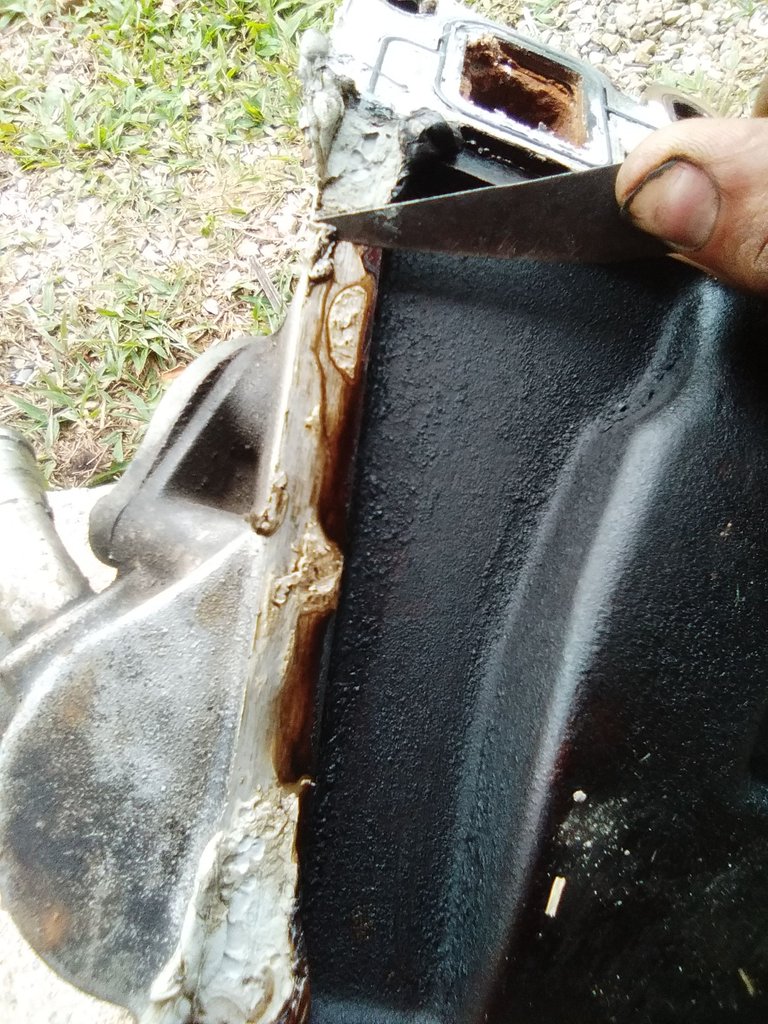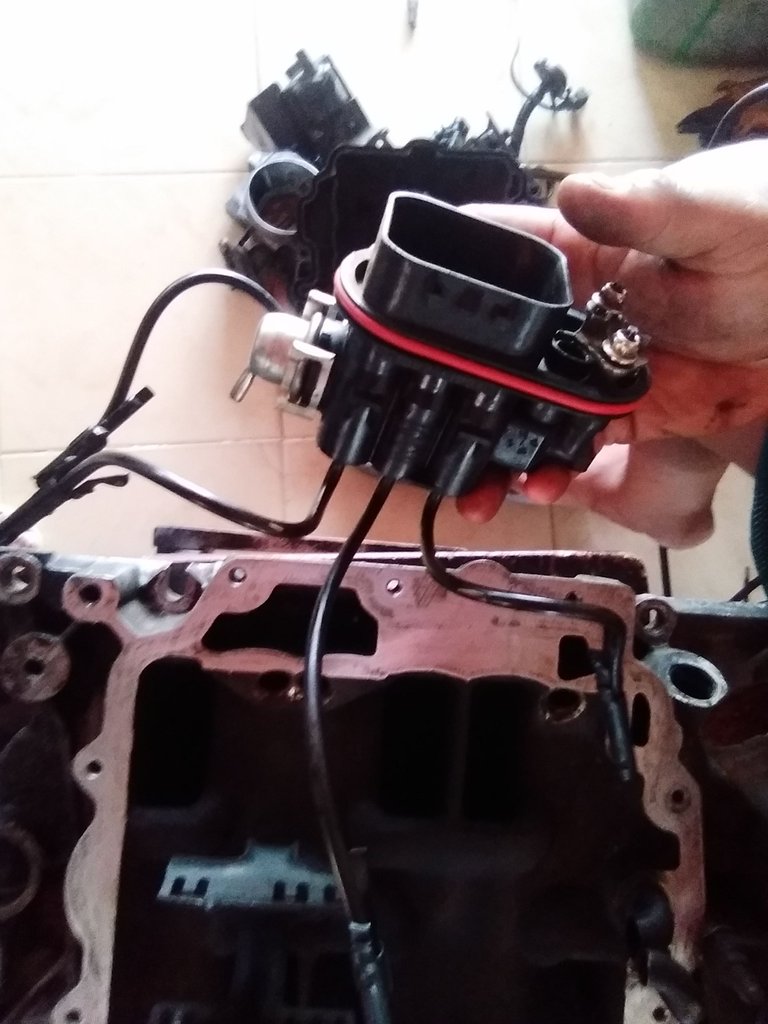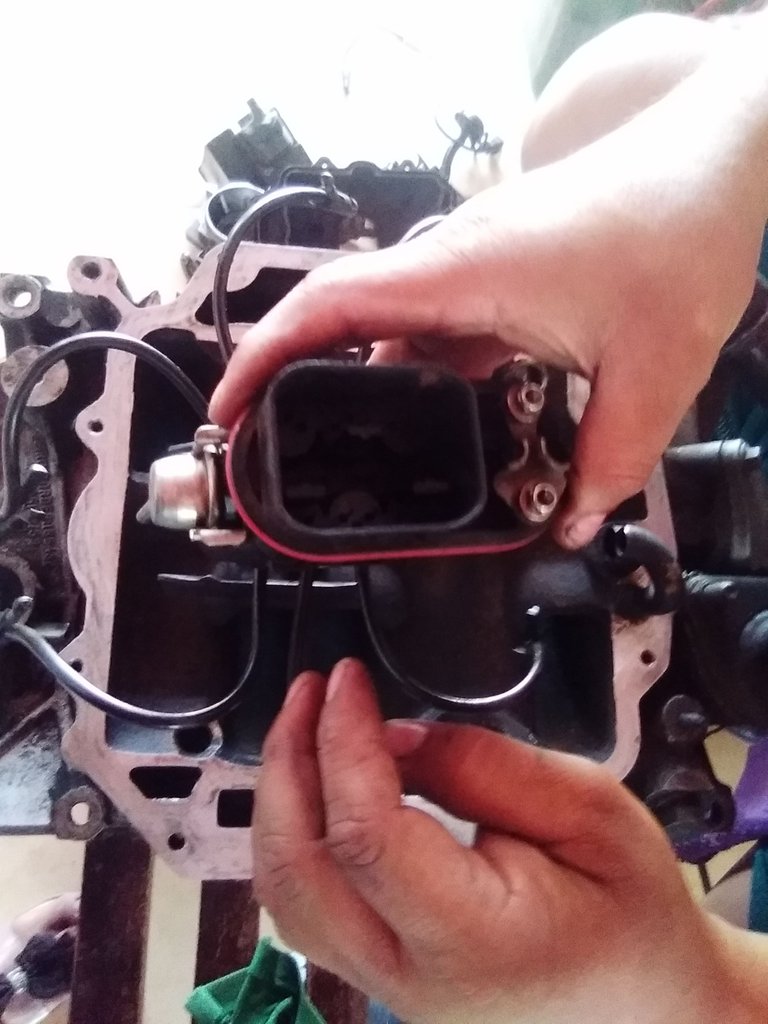 Luego se vuelve armar tal cual como estaba y ahora a probar la camioneta. Pronto seguiré contando la historia de las reparaciones de esta camioneta. Espero que le sea de utilidad mi publicación. Hasta pronto amigos mecánicos.
Then it is put back together as it was and now to test the truck. Soon I will continue to tell the story of the repairs to this truck. I hope you find my publication useful. See you soon mechanic friends.
---
Las fotos son de mi propiedad te mandas con mi teléfono Alcatel
Photos are my property you send with my Alcatel phone.
Foto de portada editada por mi con la aplicación pixiz.com
Cover photo edited by me with pixiz.com application
Está publicación fue traducida en DeepL
This publication was translated at DeepL
---
---