Alarmada con el estruendoso ruido del río 😱 [ESP-ENG]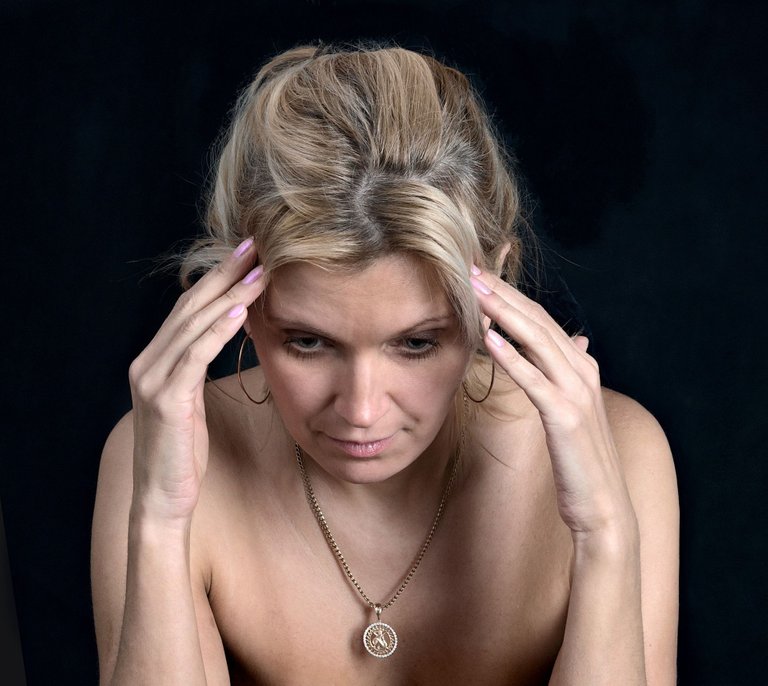 Hola amigos un gusto para mí poder saludarlos. Hoy les podré contar en esta publicación lo que para mí es el diario vivir. Cada día que pasa viene con nuevas situaciones que en muchas ocasiones nos causa alegría o por otro lado nos angustian de allí que podría decir cuando llega la noche prueba superada.
Actualmente vivimos en un mundo cambiante y lo que es peor esos cambios en muchos casos nos causan daño, pienso que ahora el mundo nos está devolviendo lo que nosotros como humanidad le hemos causado. Y porque les menciono esto, porque las noticias que podemos escuchar de lo que está sucediendo en el mundo es una muestra de ello. Particularmente ya no me gustan escuchar noticias pues eso me hace sentir triste y me preocupa porque hoy podemos estar bien pero mañana nuestra vida puede dar un giro total.
Hello friends, it is a pleasure for me to greet you. Today I will be able to tell you in this publication what for me is the daily life. Every day that passes comes with new situations that in many occasions cause us joy or on the other hand cause us anguish from there that I could say when the night arrives the test overcome.
Nowadays we live in a changing world and what is worse those changes in many cases cause us harm, I think that now the world is giving us back what we as humanity have caused. And why I mention this, because the news that we can hear about what is happening in the world is a sample of it. I particularly don't like to listen to the news anymore because it makes me feel sad and worried because today we can be fine but tomorrow our life can take a total turn.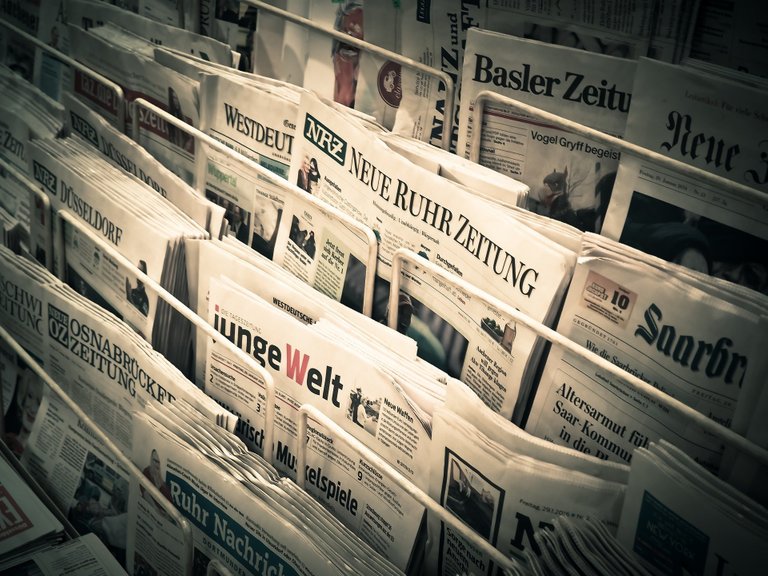 Y sabiendo todo lo que puede ocurrir una preocupación que se suma a la lista es ésta; Les cuento que en el sector donde vivo es un valle y la casa donde vivo está a una distancia de 100 metros del río. cuentan que antiguamente el río pasaba y se extendía en el valle, con el tiempo lo recogieron por así decirlo abriendo una canal donde pudiera pasar y así poder construir casas en el espacio que le pertenecía al río. Hace unos meses el río creció y desde mi casa se podía ver a unos 80 metros como arrasaba con la siembra de unos vecinos y las casa que están más cercanas al río se llenaron de barro aunque no sufrieron daños mayores los temores no dejan de estar en mi mente.
Esa situación hace que cada vez que llueve me llena de temor pues pienso que se desbordara nuevamente. Y es que quienes viven en el sector pueden sentir el olor a barro y escuchar el ruido fuerte de la piedras que arrastra el río 😱 cuando éste está crecido. Desde hace un tiempo tengo preparado un bolso donde tengo nuestros documentos personales en caso que tengamos que salir de emergencia, es que nadie está excepto de sufrir a causa de un desastre natural. De allí que estar preparado no está demás. Claro en tal caso que se nos diera la oportunidad de cambiarnos de domicilio no lo dudaría para evitar por lo menor ésta zozobra y buscar la seguridad de la familia.
And knowing everything that can happen a concern that adds to the list is this; I tell you that in the area where I live is a valley and the house where I live is at a distance of 100 meters from the river. They say that formerly the river passed and extended into the valley, eventually they picked it up so to speak opening a channel where it could pass and thus be able to build houses in the space that belonged to the river. A few months ago the river rose and from my house I could see about 80 meters away how it swept away the crops of some neighbors and the houses that are closer to the river were filled with mud although they did not suffer major damage, the fears are still in my mind.
This situation fills me with fear every time it rains because I think it will overflow again. Those who live in the area can feel the smell of mud and hear the loud noise of the stones dragged by the river 😱 when it is swollen. For some time I have prepared a bag where I have our personal documents in case we have to leave in case of emergency, is that no one is safe from suffering because of a natural disaster. That's why being prepared is a must. Of course, if we were given the opportunity to move, I would not hesitate to do so in order to avoid at least this anxiety and to look for the safety of the family.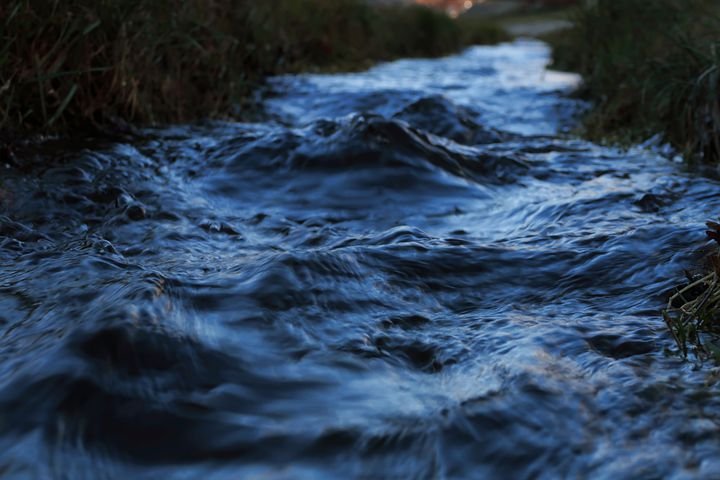 De allí que al principio de está publicación les menciono que la tierra nos está devolviendo el daño que se le ha estado causado. Aunque es difícil pero tampoco imposible ir superando las dificultades y lo que es nuevo para mí los pensamientos negativos. Creo que es uno de los padecimientos más insoportables porque adónde puedes ir que no estén presentes en la mente 😣.
Y no es que vivo pensando en cosas negativas sino que tampoco puedo pensar que todo será color rosa o ser poco realista. Por eso he optado por vivir el día sin preocuparme en el mañana y ser feliz con lo que tengo porque el mañana es incierto. Pidiéndole a mi maravilloso creador que me de paz y tranquilidad para cada día eso es más que suficiente.
That is why at the beginning of this publication I mentioned that the earth is giving us back the damage that has been caused. Although it is difficult but not impossible to overcome the difficulties and what is new for me the negative thoughts. I think it is one of the most unbearable sufferings because where can you go that they are not present in the mind 😣.
And it's not that I live thinking negative things but I also can't think that everything will be rosy or be unrealistic. That's why I have chosen to live the day without worrying about tomorrow and be happy with what I have because tomorrow is uncertain. Asking my wonderful creator to give me peace and tranquility for each day is more than enough.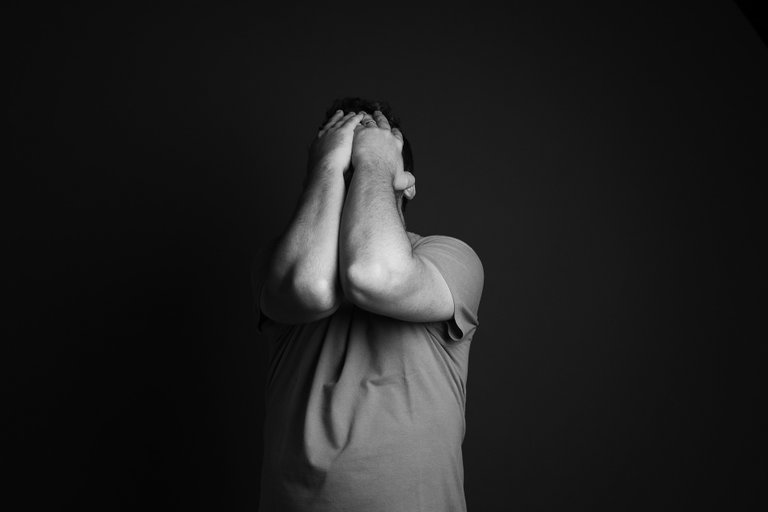 Hasta luego mis queridos amigos espero que siempre tengan una actitud positiva y que no se dejen dominar por pensamientos los negativos, luchemos en contra de ellos para sacarle provecho a nuestra vida. Se les aprecia cuídense.
Goodbye my dear friends, I hope you always have a positive attitude and do not let yourselves be dominated by negative thoughts, let's fight against them to make the most of our life. You are appreciated and take care of yourselves.
---
---