Coccinella transversalis # insect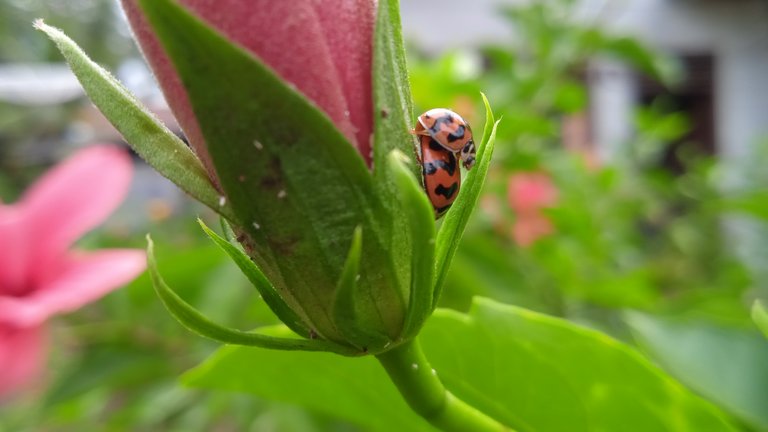 greetings to the world's insect friends, whom I love, everyone in this community, this afternoon I went out to look for a photo of a type of insect. I happened to find Coccinella transversalis in a flower garden and she was standing on a flower on her honeymoon, I think I saw it there, I was very interested with this insect I immediately took a picture for me to share here, for all friends in the insect world,
Coccinella transversalis is a kind of insect that is very beautiful and the color is red with black spots. I am very happy to see this insect and I am very happy today.
Alright friends, for more details, let's see together below are some pictures of Coccinella transversalis that I captured with my cellphone camera a few moments ago.
That's it from me and enjoy below, hopefully you should be interested.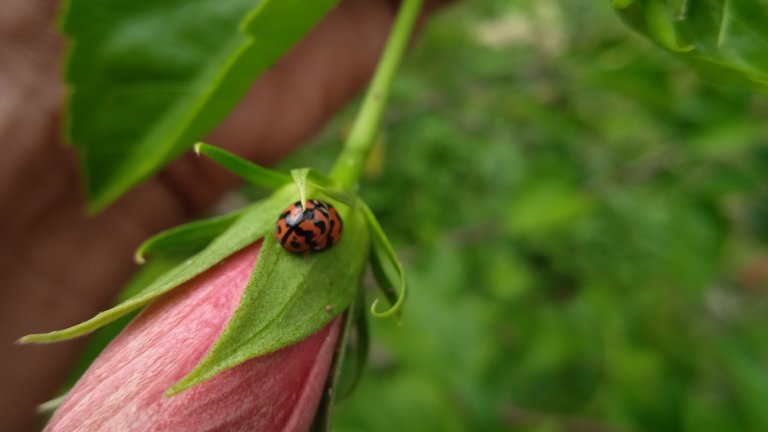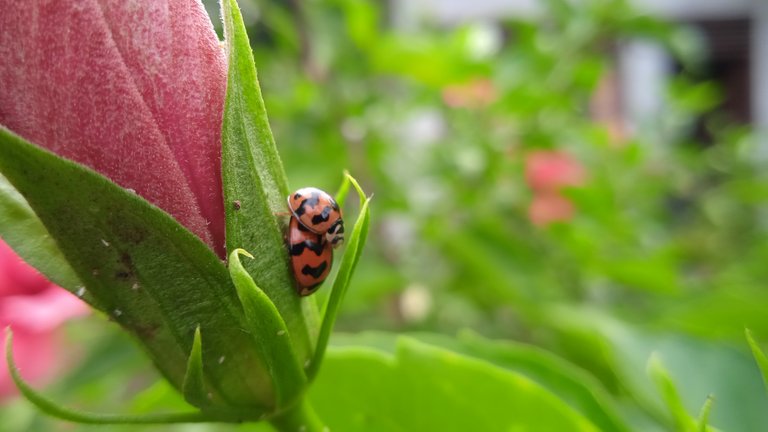 ---
| Picture | Photography |
| --- | --- |
| Camera used | redmi 9 xiomi |
| Photographer | @ridwanms |
| Location | Aceh indonesia |
---
---