Very beautiful and unique red ear mushroom today in the forest || Mushroom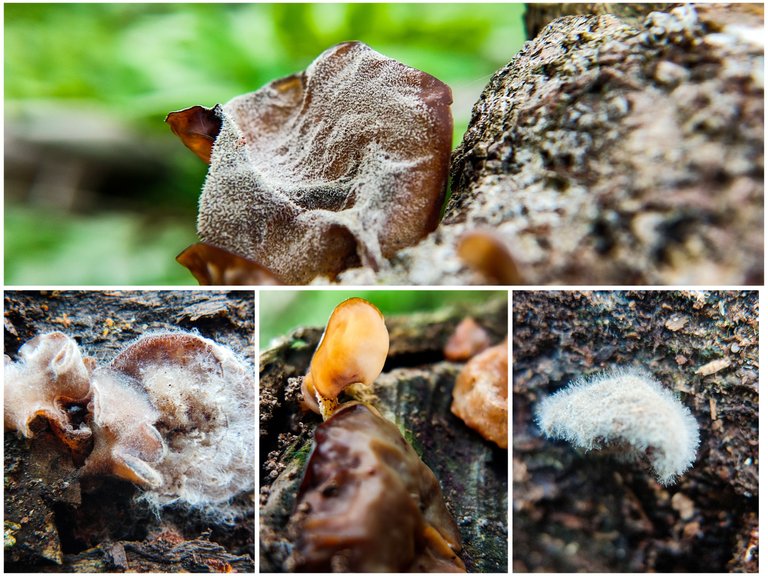 Hello everyone, have a nice day, Today I again found some beautiful and unique types of ear mushrooms in a small forest not far from the village where I live because the last few days our village was again drenched in heavy rain and of course there will be a lot of mushrooms growing above dead wood, indeed this ear fungus looks to have different characteristics from other mushrooms because it has its own charm from most other types of mushrooms.
But some of these ear mushrooms have dried up because maybe these mushrooms have been dead for a long time, and at that time I saw this ear fungus growing on some rotting dead wood and at that time I immediately took a few corners of the picture of this ear fungus to see the beauty side and the uniqueness and of this ear fungus.
And on this occasion I as usual I will capture some of the beauty and uniqueness of the ear fungus with a few shots hope you all like it, and you can see it below.
---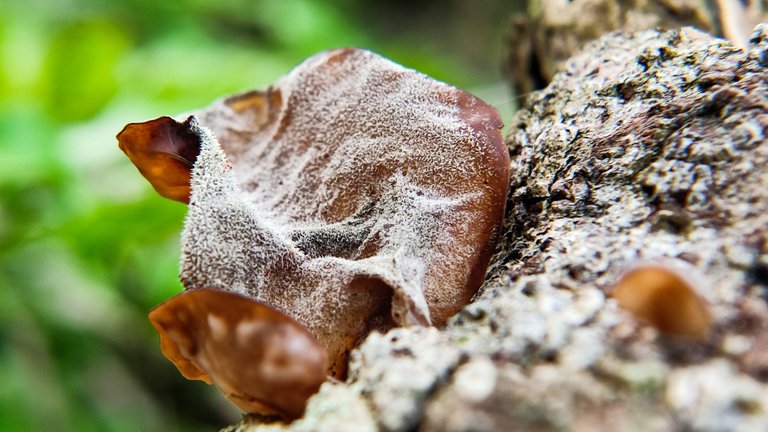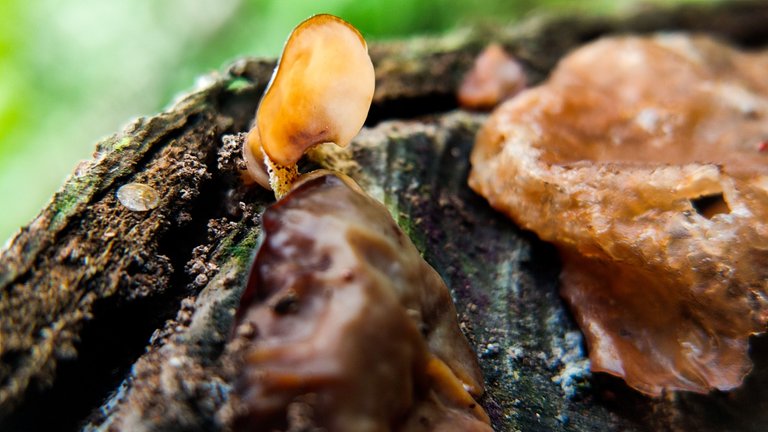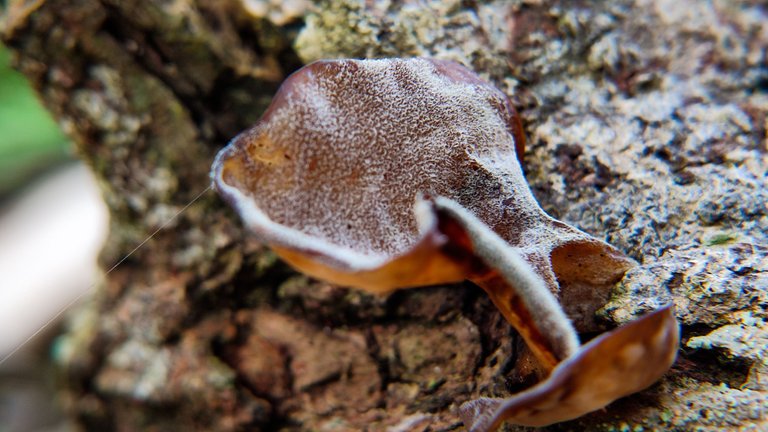 The red ear fungus (Auricularia auricula-judae, synonyms Auricularia auricula, Hirneola auricula-judae) is a species of the Heterobasidiomycetes class (jelly fungi) with reddish-brown fruiting bodies and shaped like human earlobes. The fruiting body is chewy in texture and in the wild grows on wet and damp dead tree trunks. Red ear mushrooms in dried form are commonly used in various Asian dishes.Source Wikipedia
But people in our area still don't eat or eat this red ear mushroom for fear of being toxic to this type of mushroom, but if we look at the mushrooms of some of these ear mushrooms that I found, some of them are unique in shape and there are small hairs attached to the ear fungus this.
---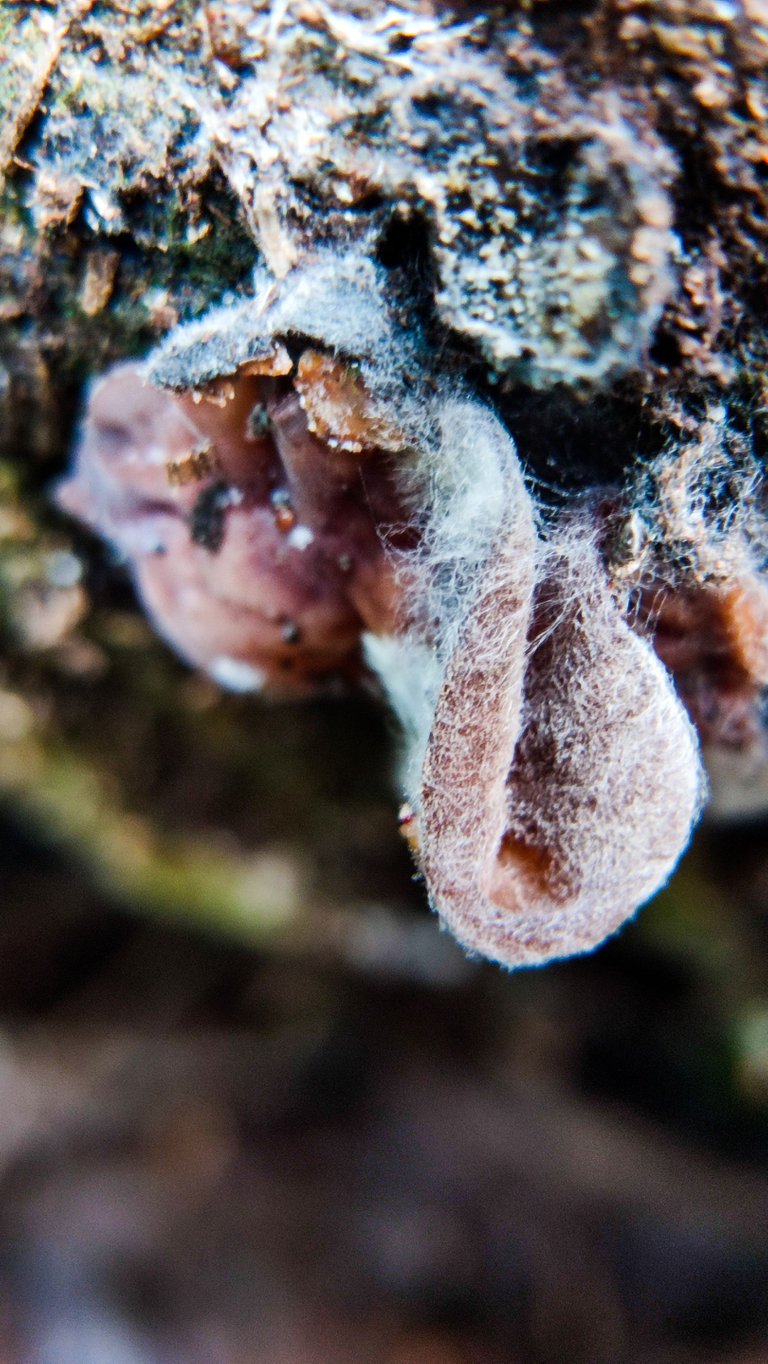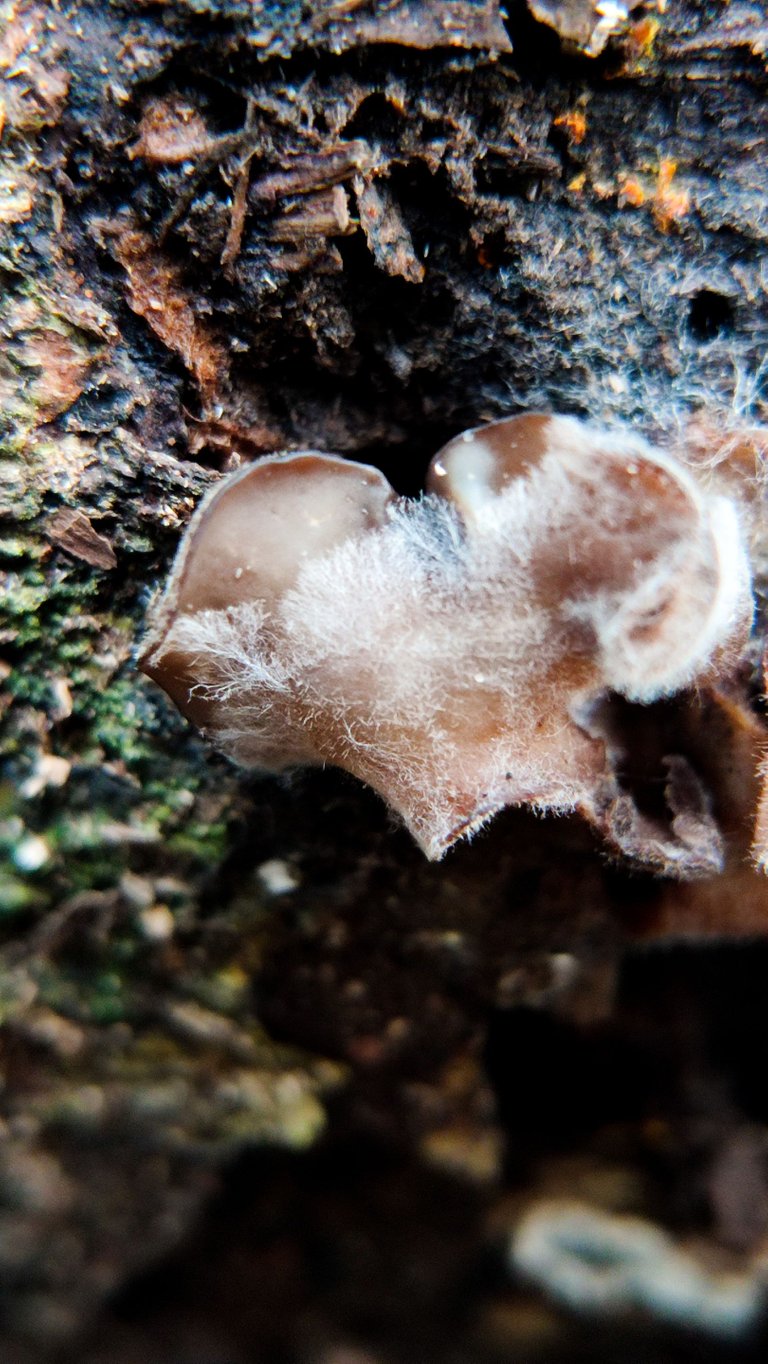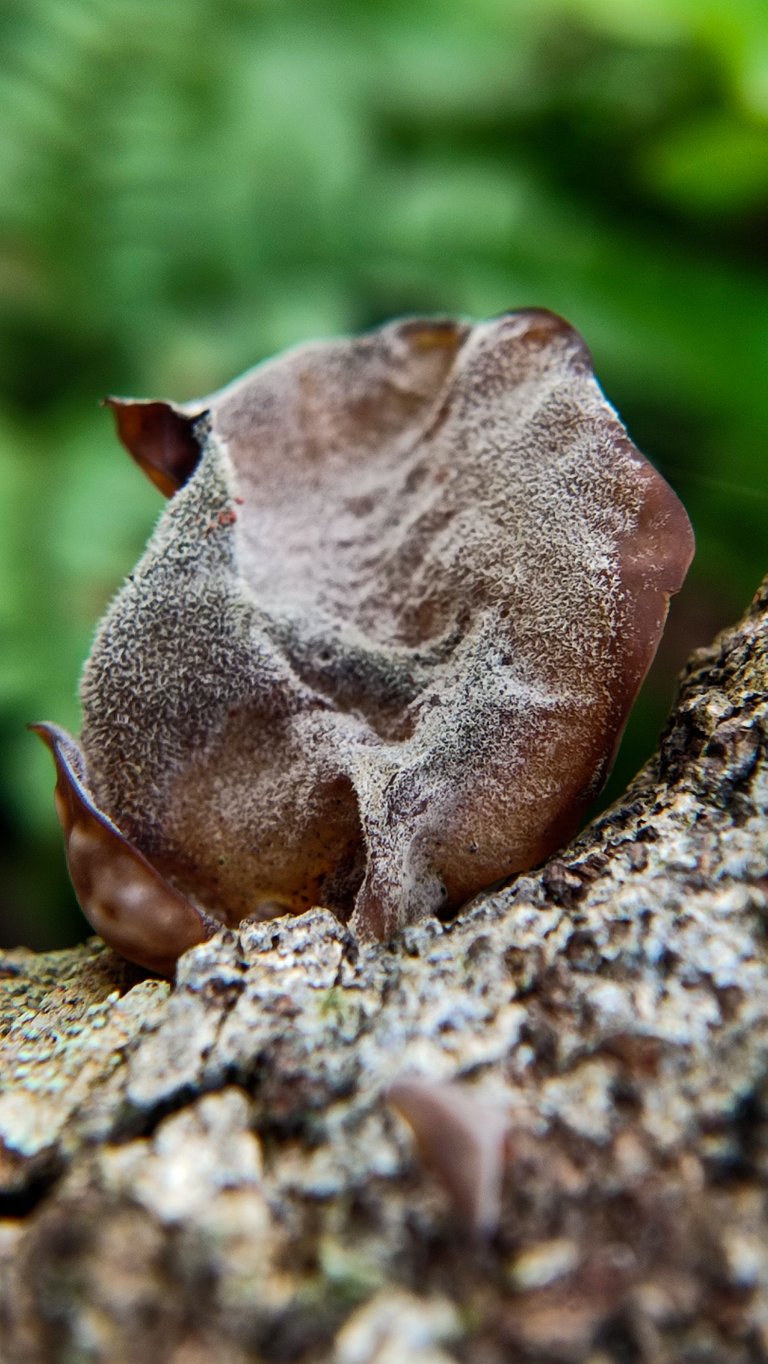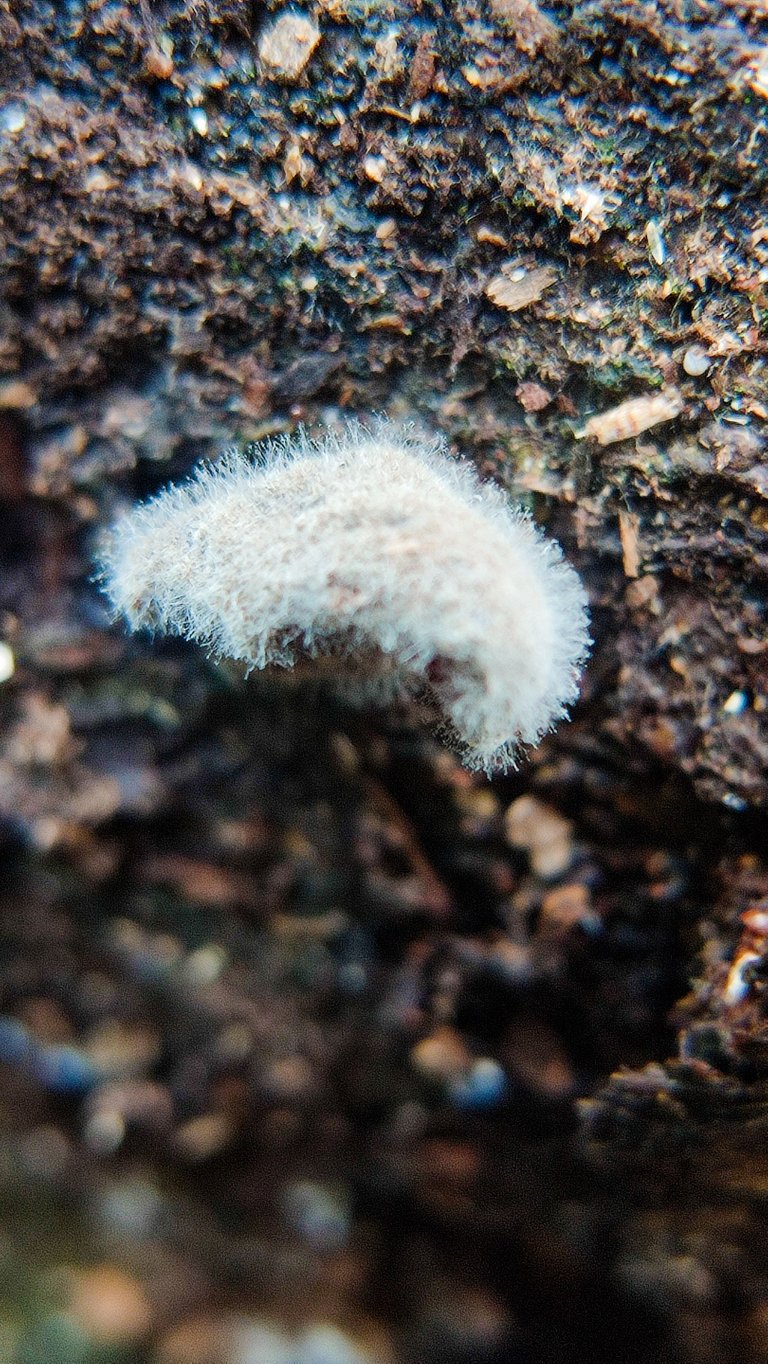 And you can also see the shape of the body is also strange and unique and this red ear mushroom and has a different character and and the color is very bright, and at that time I did some shots of these red ear mushrooms and they thrive on this wood and absorb substances from this decayed dead wood.
---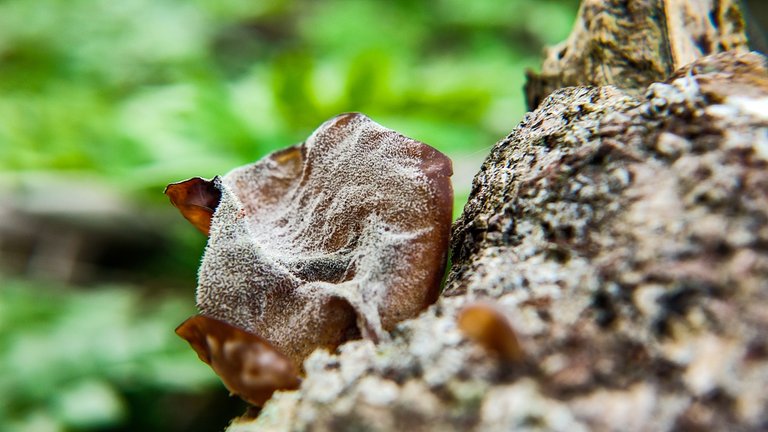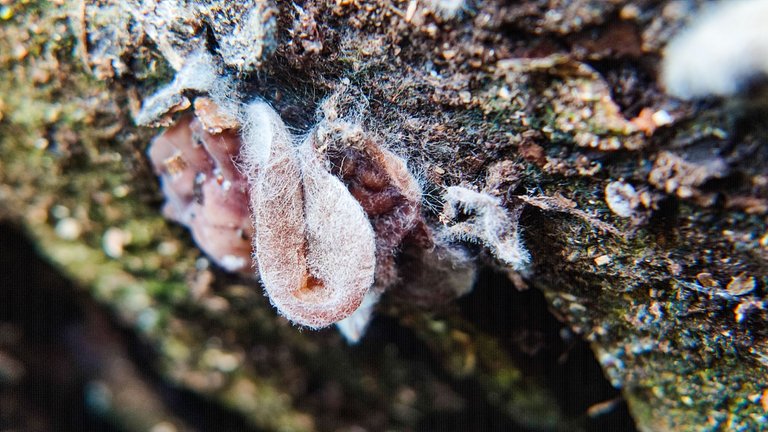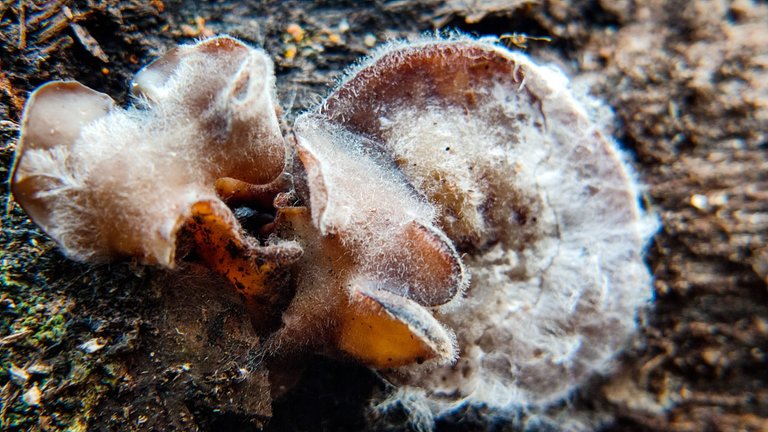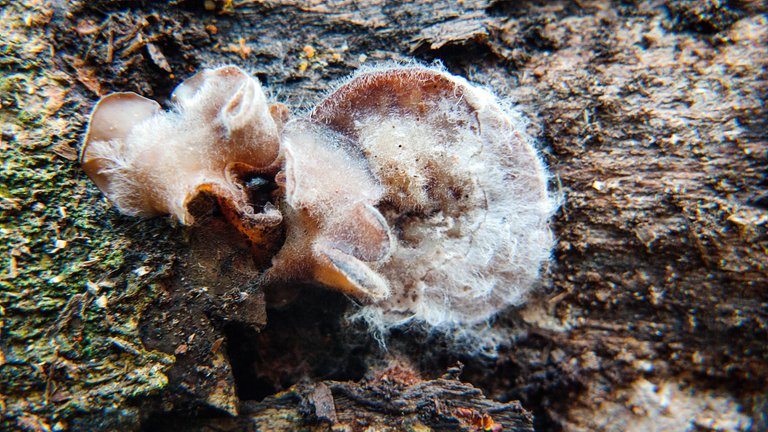 | Camera | Smartphone |
| --- | --- |
| Location | Forest Aceh, Indonesia |
| Category | Mushroom |
| Editing | Snapseed |
| Photographer | @ridor5301 |


---
---