Unique flies that are very interesting today - Spesies Calliphoridae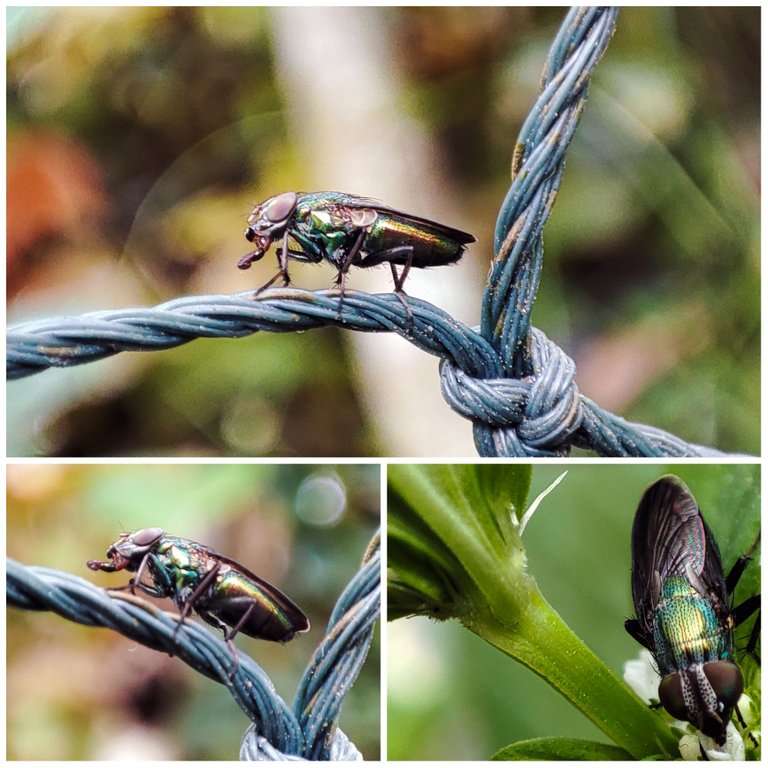 On this occasion I again found a species of fly crawling on one of the ropes and on a lair leaf in front of the garden of the house and it looks very beautiful and at that time I immediately approached to take some photos of the small animal, at that time I was on the terrace of the house me and was sitting and then I saw this little fly, and at that time I immediately approached it and took some of these small animal objects for me to make macro pictures for my post material today.
This fly at the time did not realize that I was approaching it to take some macro objects of this fly species and I managed to take some pictures of this species and it turned out that the fly in this portrait is a species Calliphoridae are a family of insects in the order Diptera, with 1,200 known species. The maggot larvae, often used as fishing bait, are known as gentles.
On this occasion, as usual, I will capture some of the pictures of this fly that I took today and I hope you guys like it and can enjoy some of the pictures that I took today.
Fly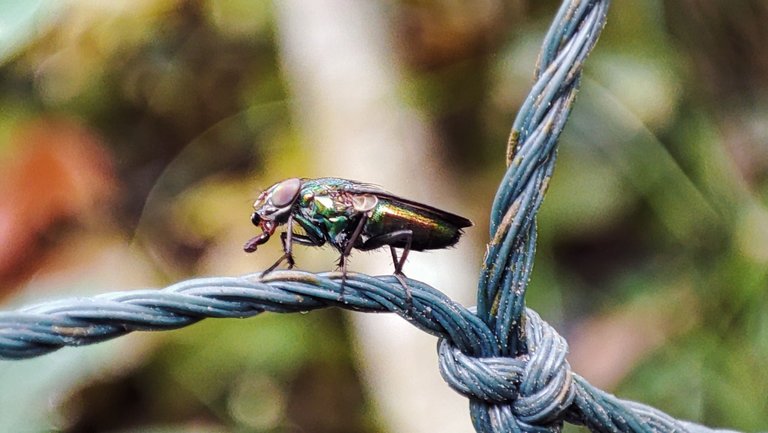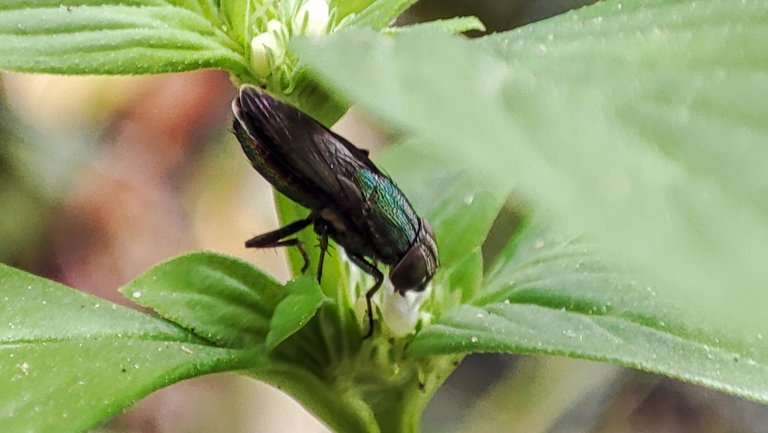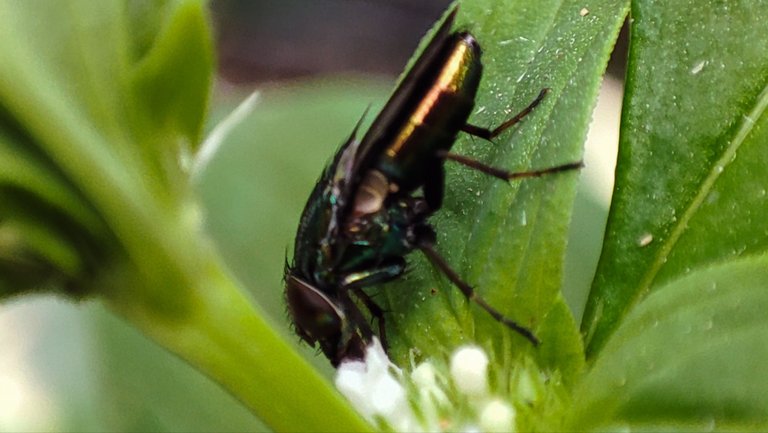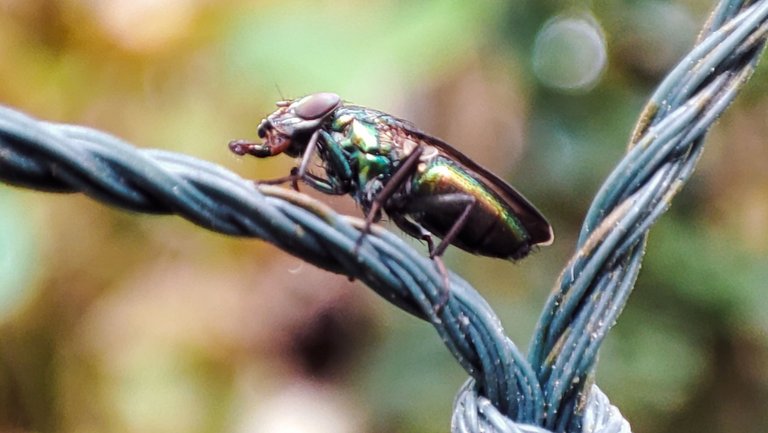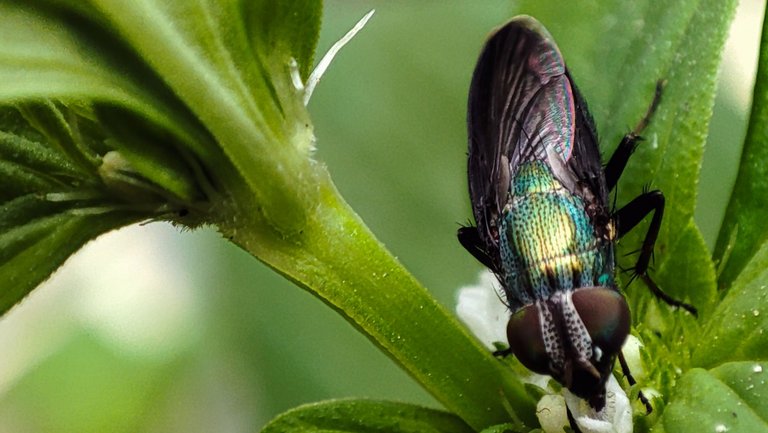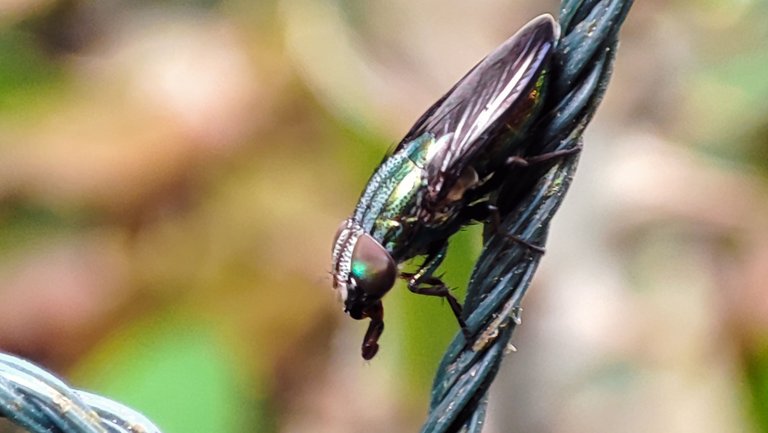 | Camera | Smartphone |
| --- | --- |
| Location | Forest Aceh, Indonesia |
| Category | Fly |
| Editing | Snapseed |
| Photographer | @ridor5301 |


---
---