Unique and beautiful horn spider, species Gasteracantha cancriformis || 09
Today I again captured a collection of pictures of a small spider namely Gasteracantha cancriformis that I found in the Aceh forest today, This spider is a predatory animal and he likes to seek and prey like small insects and on this occasion I will immortalize some beauties of this type of spider, and I saw this little animal standing on a wild leaf of a wild plant At that time holding a smartphone camera and wearing a macro lens and I secretly photographed this species of gasteracantha cancriformis with a few shots.
Gasteracantha cancriformis is a species of spider in the family Araneidae. This species is also part of the order Araneae. Indeed this spider has very unique and strange horns and unlike other spiders it does not have horns, and this spider has different characteristics and has a distinctive and unique color and looks very interesting and at that time I took some angles image of this species Gasteracantha cancriformis.
and on this occasion I will show you some collections of pictures of this type of Gasteracantha cancriformis, and I hope you like some of these little spider pictures.
Gasteracantha cancriformis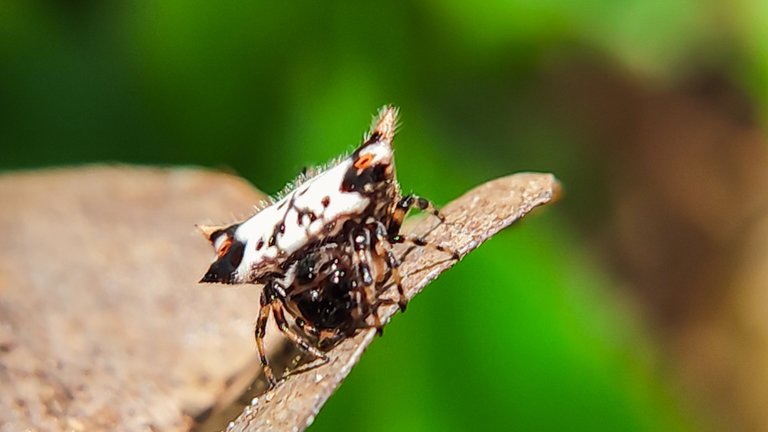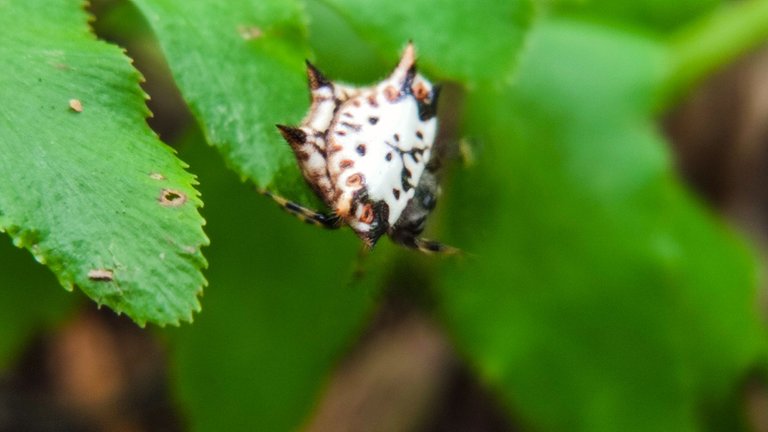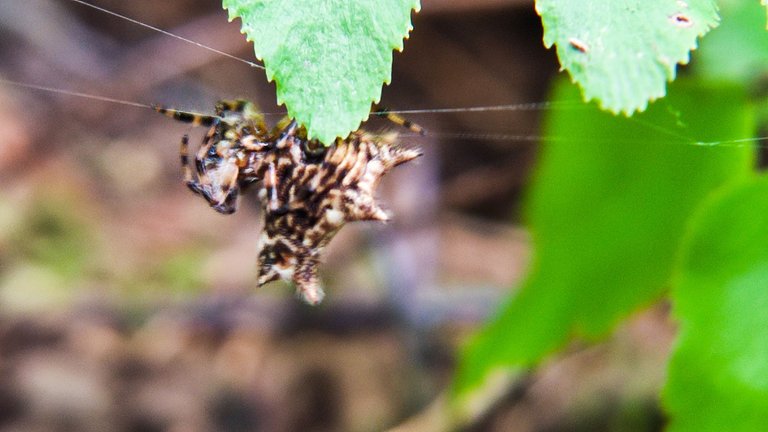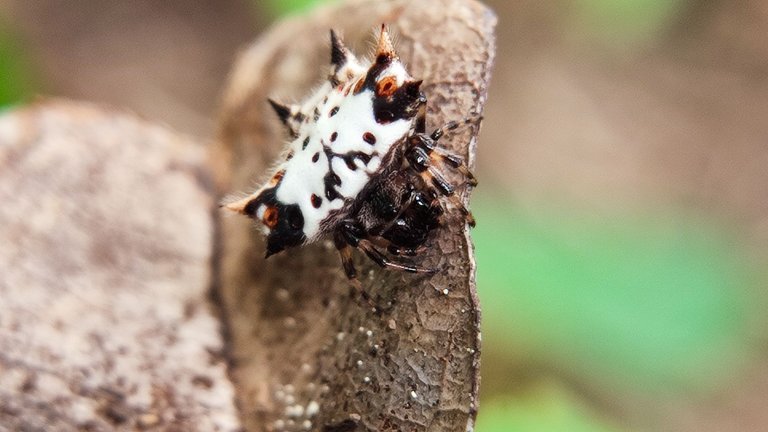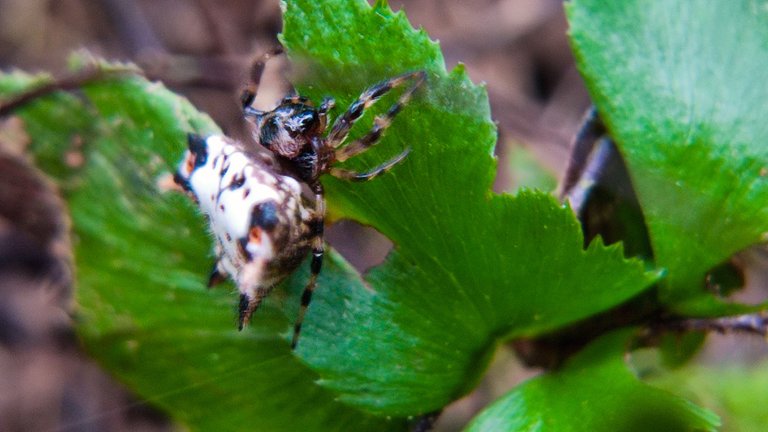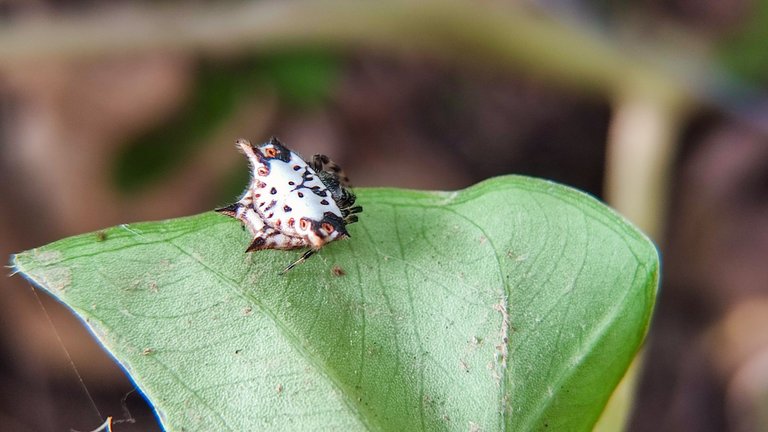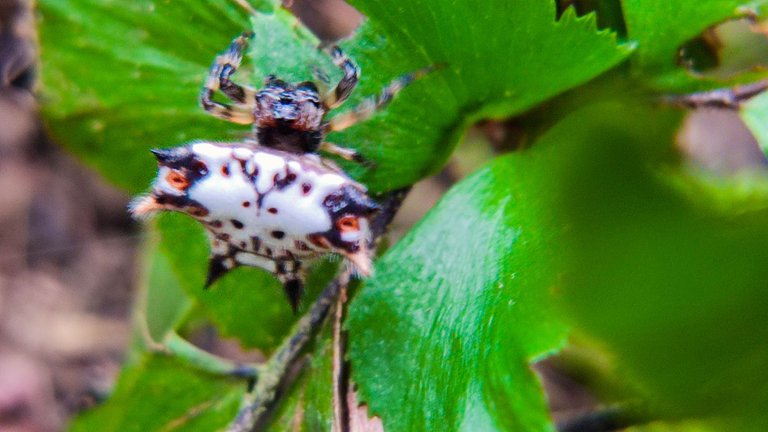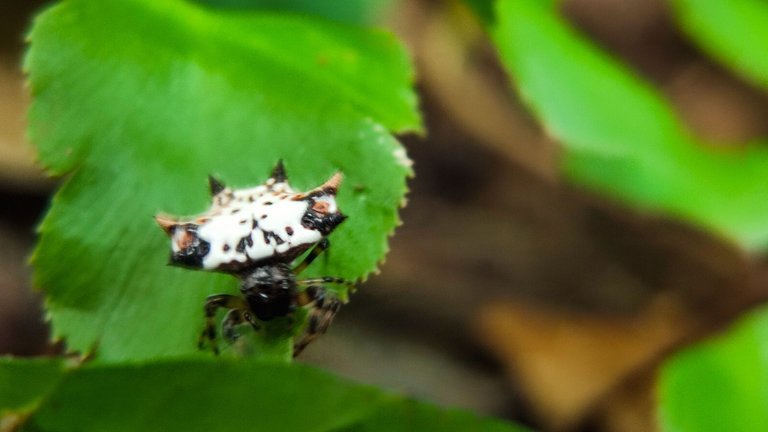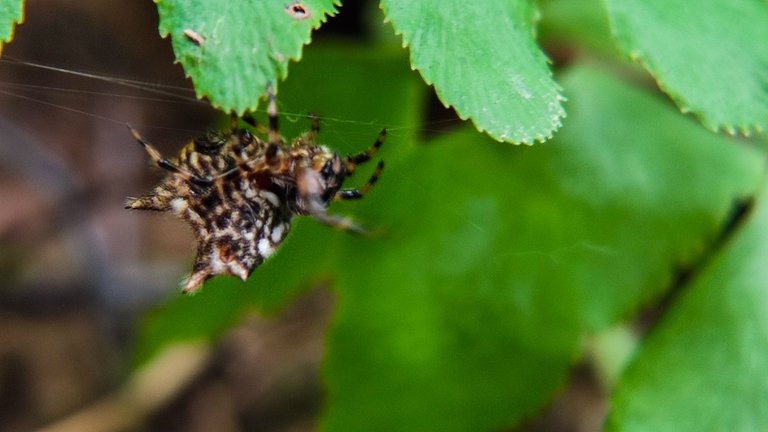 | Camera | Smartphone |
| --- | --- |
| Location | Forest Aceh, Indonesia |
| Category | Spider |
| Editing | Snapseed |
| Photographer | @ridor5301 |


---
---