The unique and attractive wild fruit of the Callicarpa formosana species - 01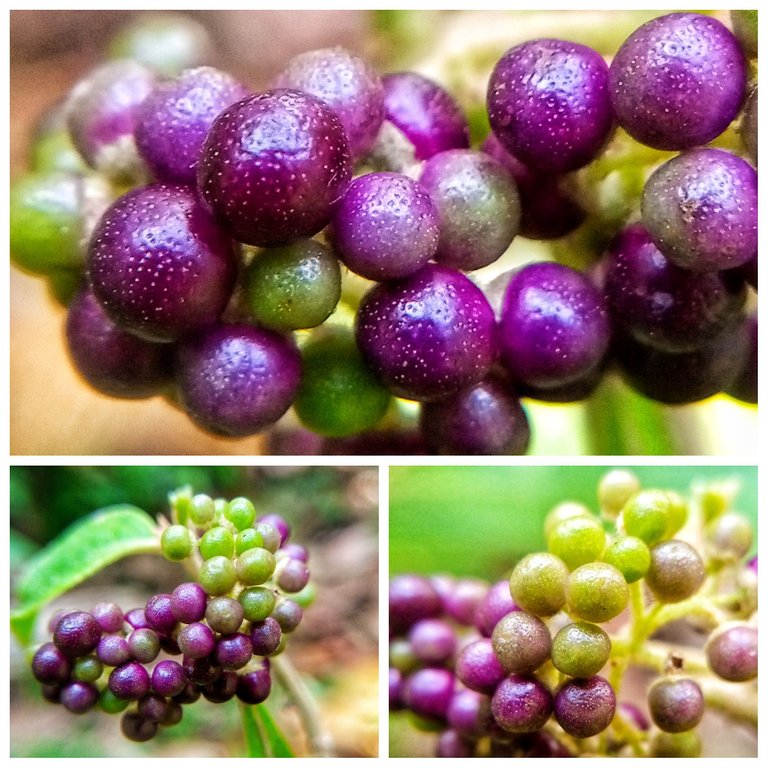 Today I saw some very unique and interesting wild fruit and I accidentally saw this wild fruit on this wild tree, it turned out to be a species Callicarpa formosana is a species of beautyberry. It is cultivated as an ornamental plant. The drupes resembling tiny clusters of berries are light-purple. The flowers are white. The tree is sometimes used to make herbal medicine.
Maybe in your area you've seen some of this wild fruit and this wild plant because it likes to grow in small forests because I found it in the forest, and after I approached it I immediately took a few shots with several different angle shots to see the beauty side from the wild fruit of this species Callicarpa formosana.
And on this occasion I will as usual capture some of the beauty of this wild flower with some shots of this wild fruit using a macro lens and I hope you like it.
---
Callicarpa formosana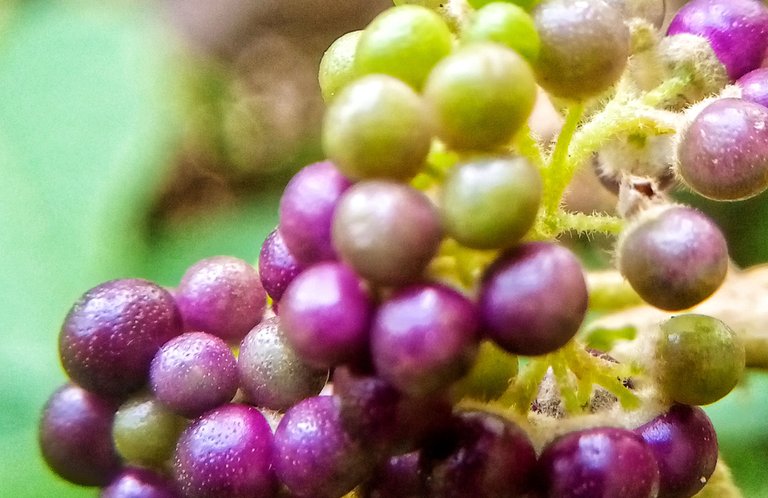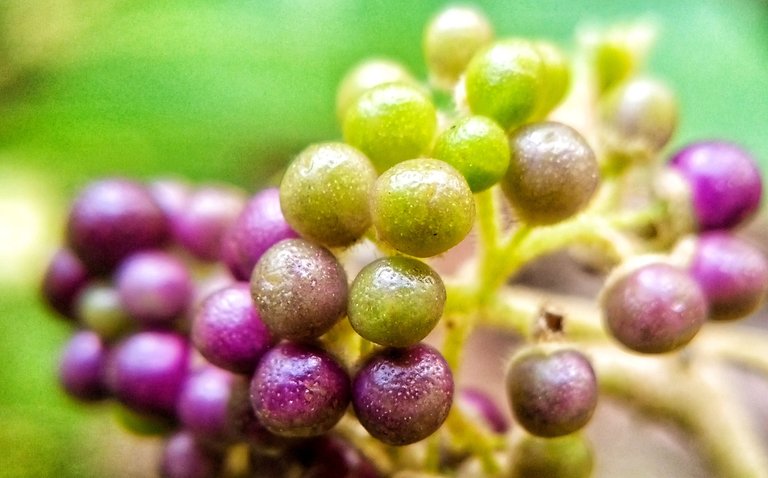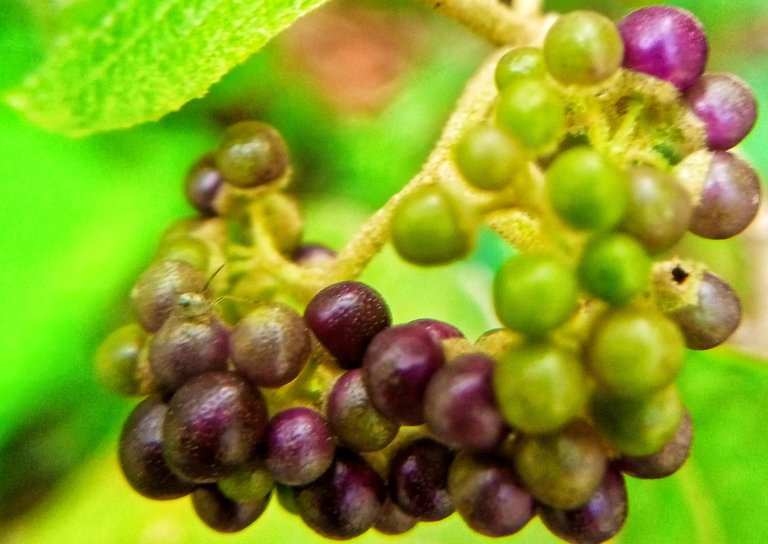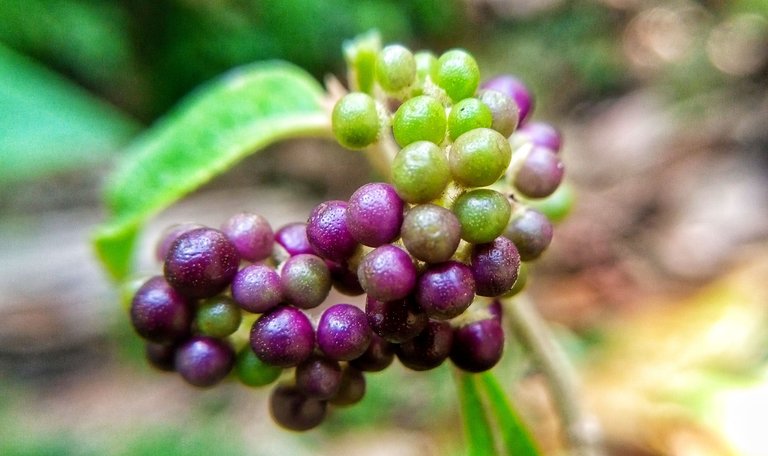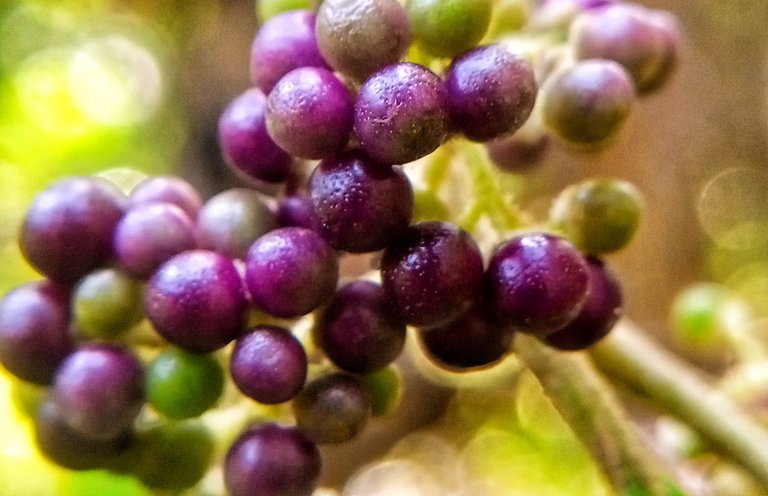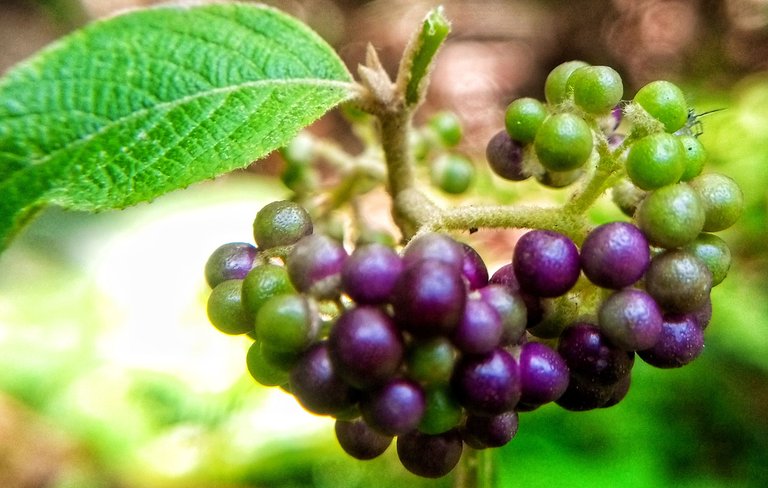 | Camera | Smartphone |
| --- | --- |
| Location | Forest Aceh, Indonesia |
| Category | wild fruit |
| Editing | Snapseed |
| Photographer | @ridor5301 |


---
---