Monomad - The rice grasshoppers are so beautiful
As usual today I have a collection of rice locusts and this is my entry for today's #monomad challenge.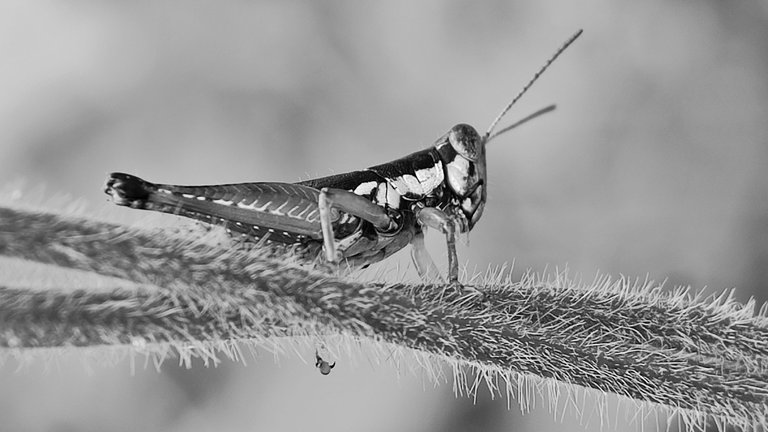 Rice grasshopper
---
---
My activity today I'm back hunting and exploring the rain to look for macro object pictures because today is very sunny and I'm back exploring the forest and today I found a species of this rice grasshopper crawling on one of the wild leaves of this forest.
Usually this rice grasshopper really likes being in the open like in forests and rice fields and that's when I found this rice grasshopper crawling on one of these wild leaves in the wild forest and at that time I did some angle shots of the rice grasshopper this.
And on this occasion, as usual, I will capture a few shots of this species of rice grasshopper in black and white and I hope you like it.
Rice grasshopper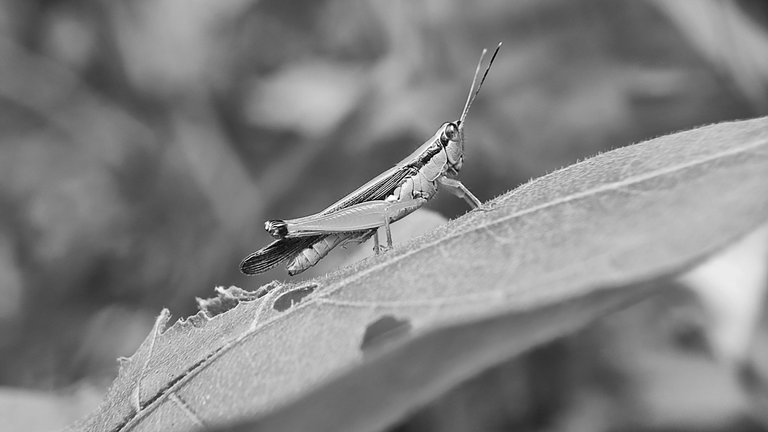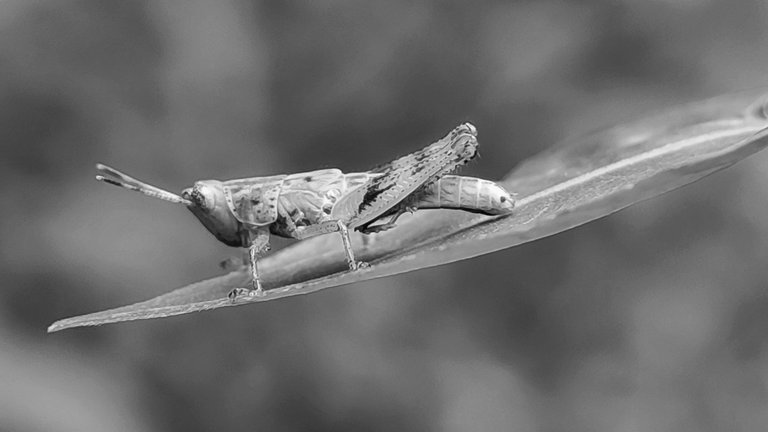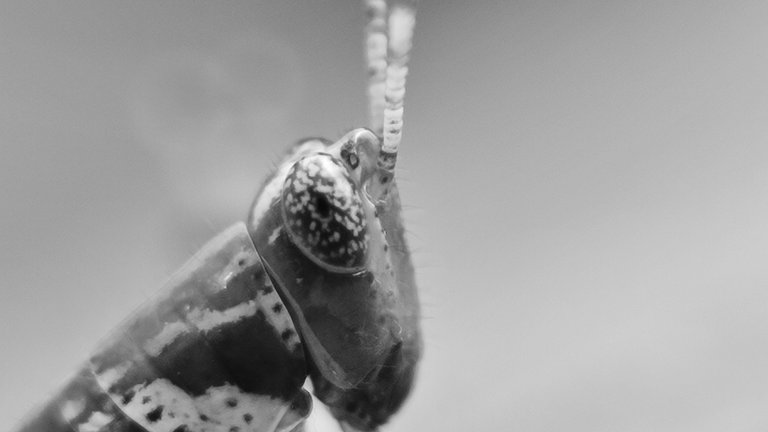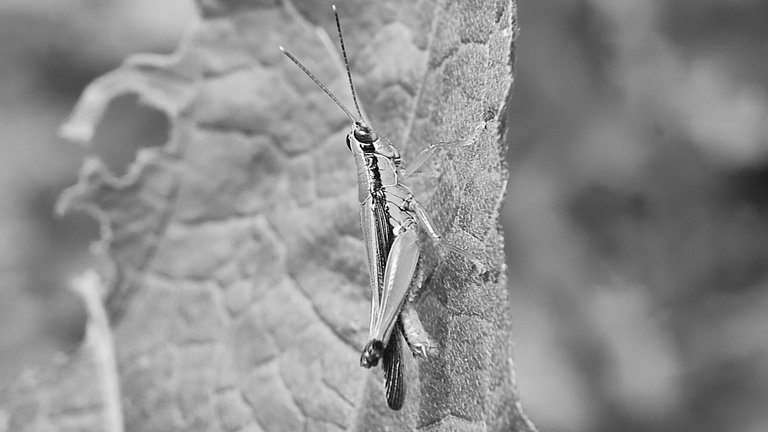 ---
---
This rice grasshopper is a herbivorous insect from the suborder Ccaelifera and this grasshopper has antennae that are almost always shorter than its body and also has a short ovipositor, from the colors seen on the body of this grasshopper it has different color characteristics because each grasshopper has a distinctive color identical to its body so it looks very beautiful and unique, and at that time I found several types of rice grasshoppers as you can see here.
Rice grasshopper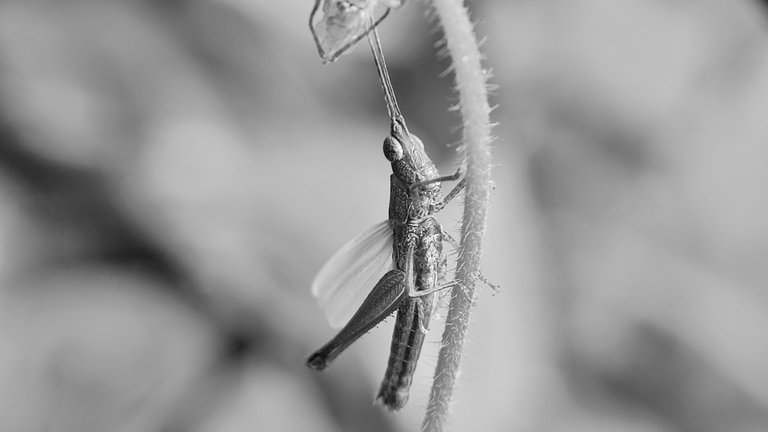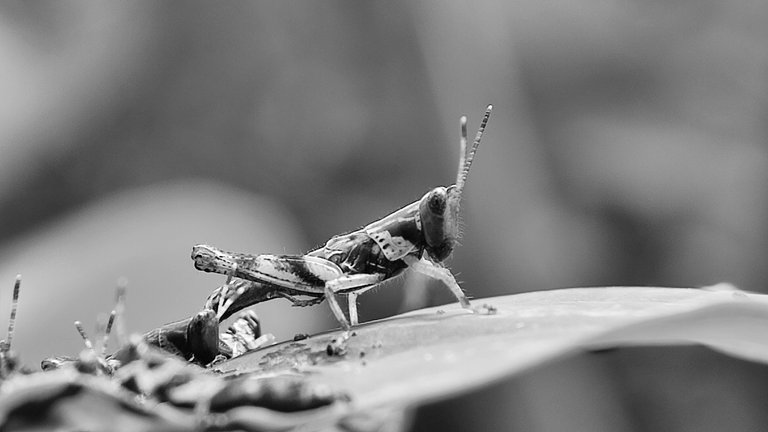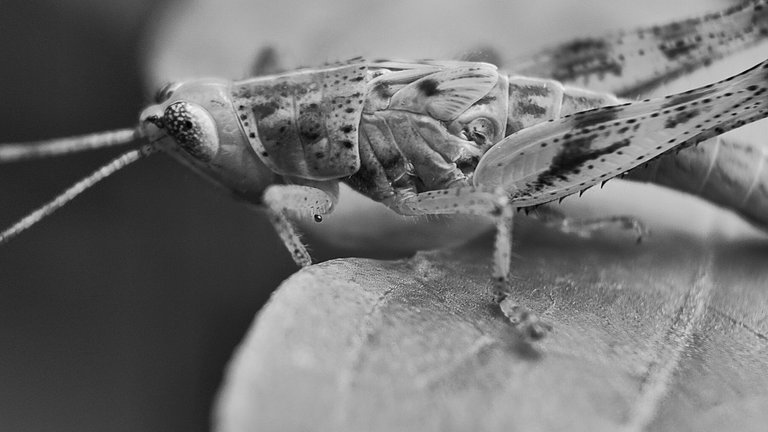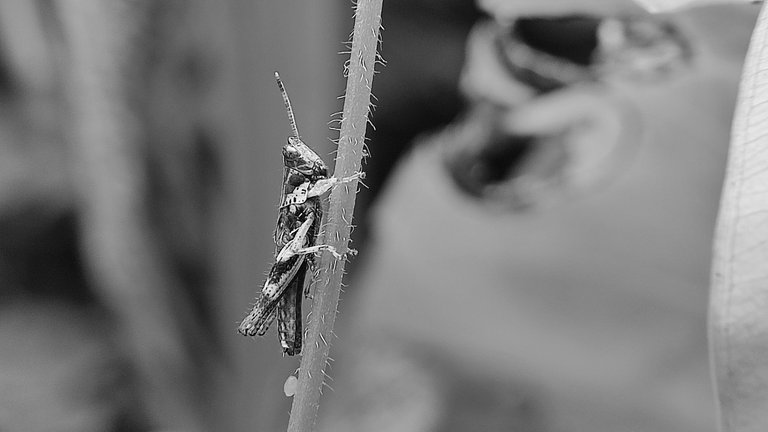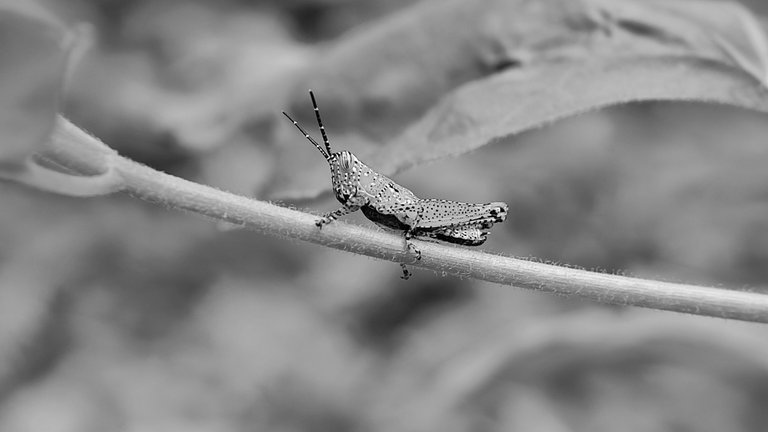 ---
| Camera | Smartphone |
| --- | --- |
| Location | Forest Aceh, Indonesia |
| Category | grasshopper |
| Editing | Snapseed |
| Photographer | @ridor5301 |

---
---