Monomad - The dragonfly (Potamarcha congener) is very stunning and attractive
Hi, this time I have a collection of some dragonflies that I found today in the garden and this is my entry for today 's #monomad challenge curated by @monochromes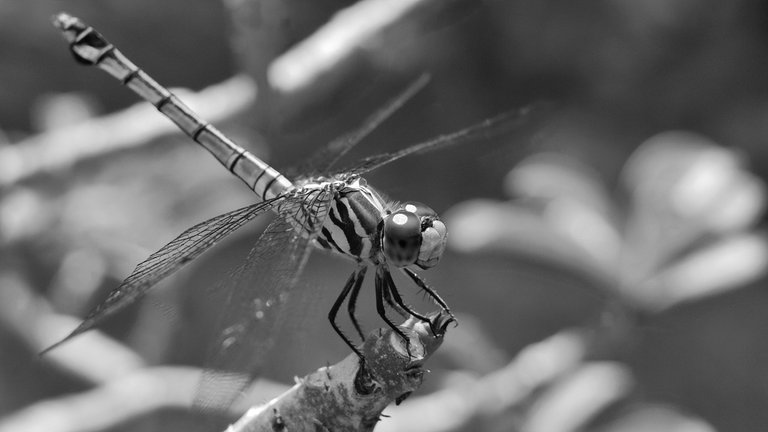 ---
Today as usual, I was sitting in front of the terrace of the house and was taking a short break and at that time I saw a dragonfly standing on a flower tree trunk in my garden, and at that time I immediately took a smartphone camera and a macro lens because I'm afraid this dragonfly will fly in another direction.
After I approached it and I managed to take some pictures of this small animal with several different angles to make it look beautiful and stunning, and it turns out that the dragonfly that I found today is a species of Potamarcha congener, a dragonfly species in the Libellulidae family.
And on this occasion, as usual, I will capture some photos of this dragonfly species Potamarcha congener with some of the results that look very stunning and you can see the beauty and interesting side below and I hope you all like it.
Potamarcha congener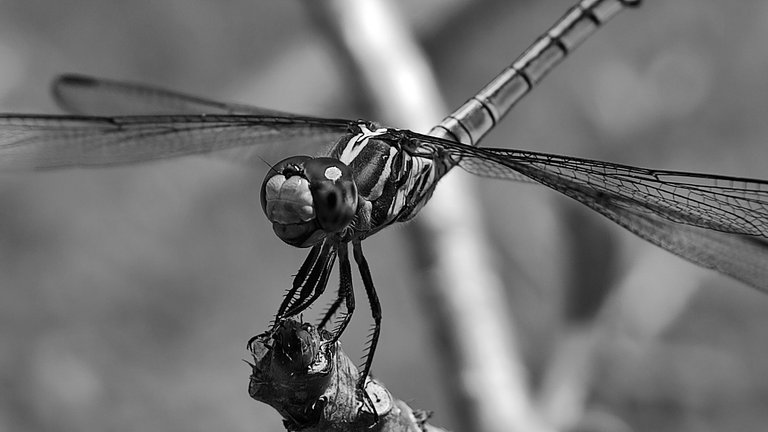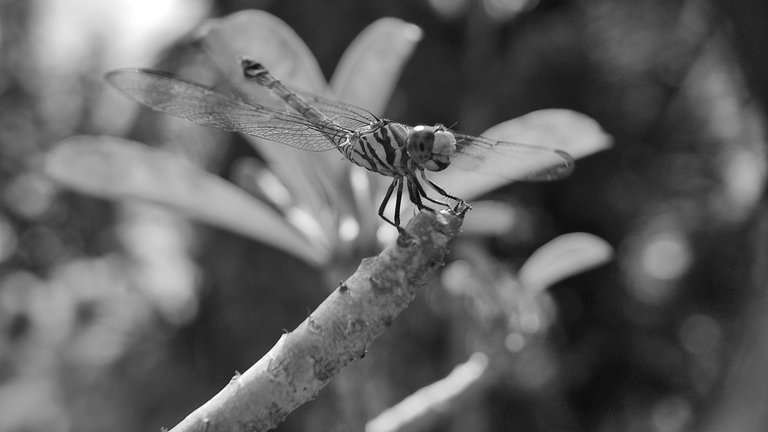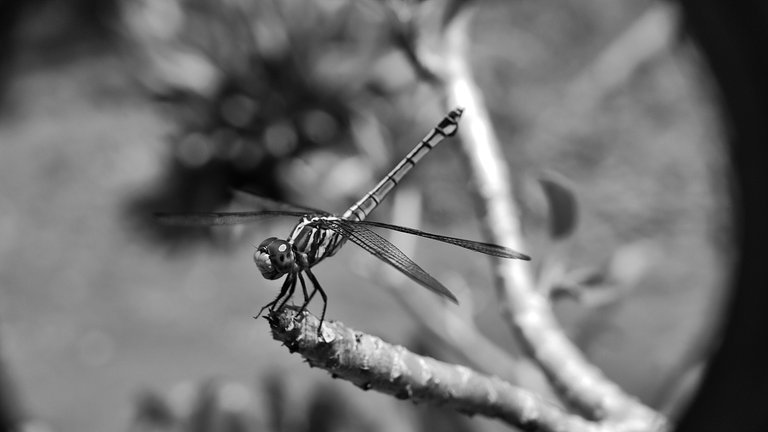 ---
You can see some pictures of this dragonfly that I shot, it has its own uniqueness from its small slender body and has a unique and attractive charm and has its own characteristics, and this dragonfly species of Potamarcha congener really likes being in the wild and they like to play in short trees like on this flower tree in my home garden.
Potamarcha congener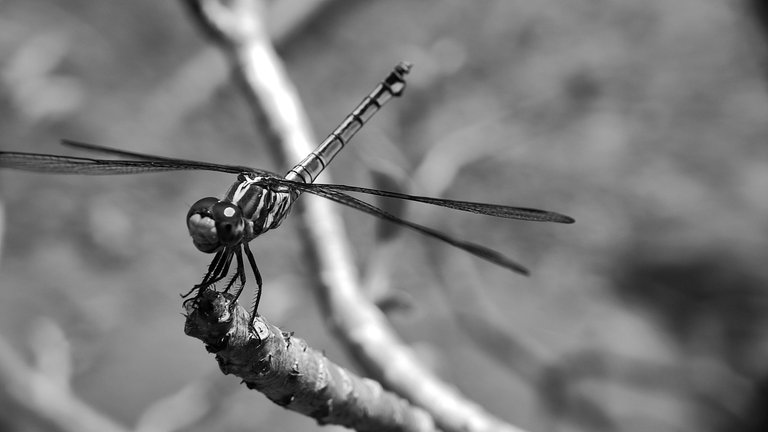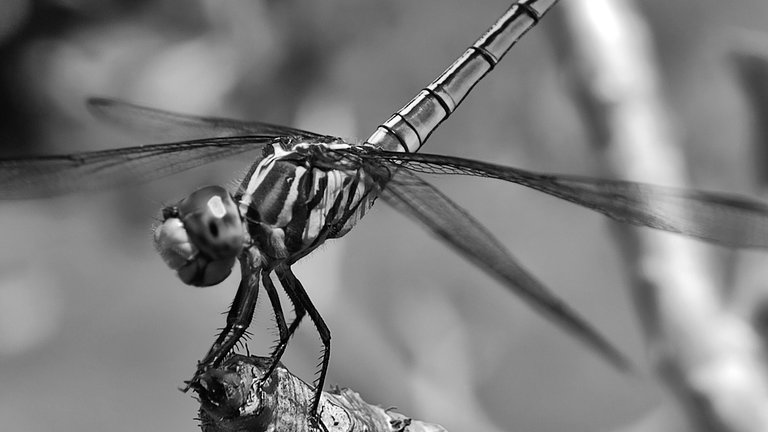 | Camera | Smartphone & lens macro |
| --- | --- |
| Location | North Aceh, Indonesia |
| Category | dragonfly |
| Editing | Snapseed |
| Photographer | @ridor5301 |

---
---
---
---