Monomad || Mushrooms are beautiful and really graceful [12]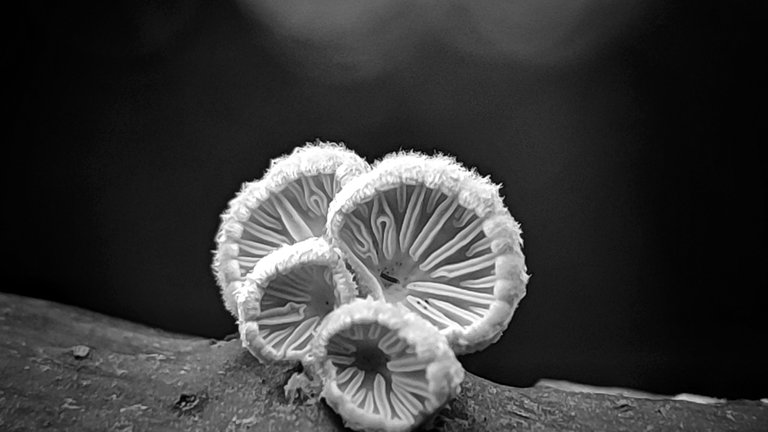 ---
---
Today I'm back with some shots of this Schizophyllum commune mushroom I found in the garden that look really pretty and interesting and this is my entry for today 's #monomad challenge curated by @monochromes and I hope this mushroom is better than ever.
Like yesterday and I also today found this mushroom a little different from yesterday's mushroom because this mushroom has its own charm and has a very unique and beautiful character, and this type of fungus Schizophyllum commune I found it in my friend's garden not far from my house in there I found this fungus thrives on dry logs.
Schizophyllum commune is a species of fungus in the genus Schizophyllum. The mushroom resembles undulating waves of tightly packed corals or loose Chinese fan. "Gillies" or "split gills" vary from creamy yellow to pale white in colour. The cap is small, 1–4 centimetres (3⁄8–1+5⁄8 in) wide with a dense yet spongey body texture.Wikipedia
And it didn't take long for me to immediately take a smartphone camera and a macro lens to be able to take some angles of macro objects from this Schizophyllum commune mushroom with several angles that look maximal and perfect, and as usual I will capture some shots of this Schizophyllum commune mushroom to friends of this community and I hope you all like it some macro shots of this mushroom.
---
Schizophyllum commune
---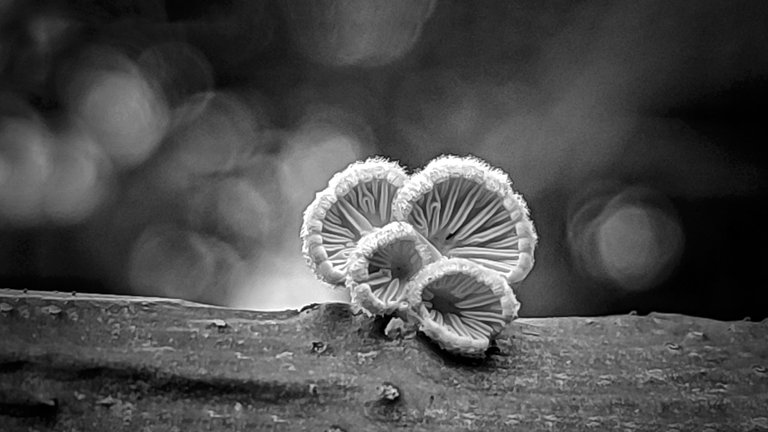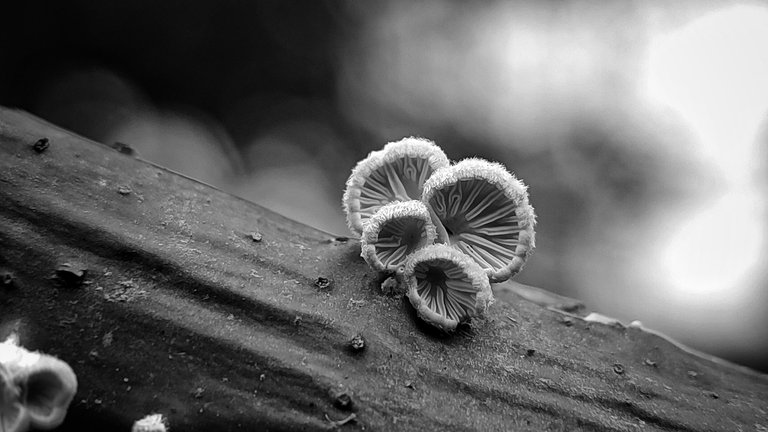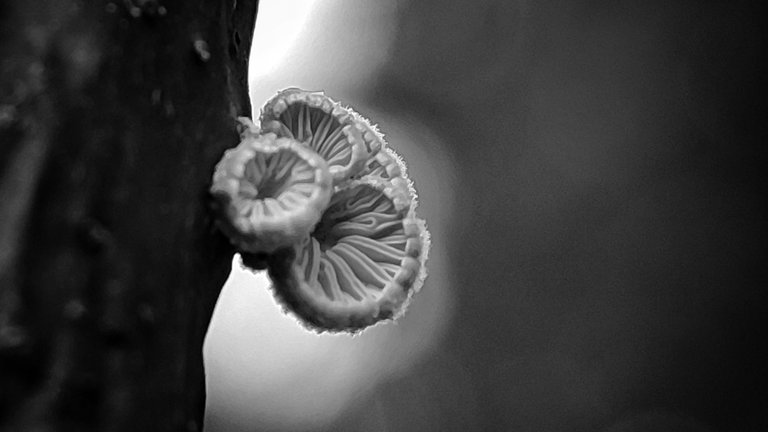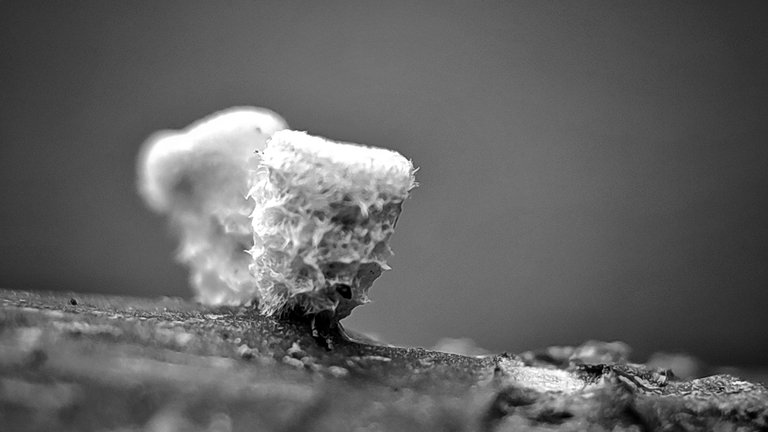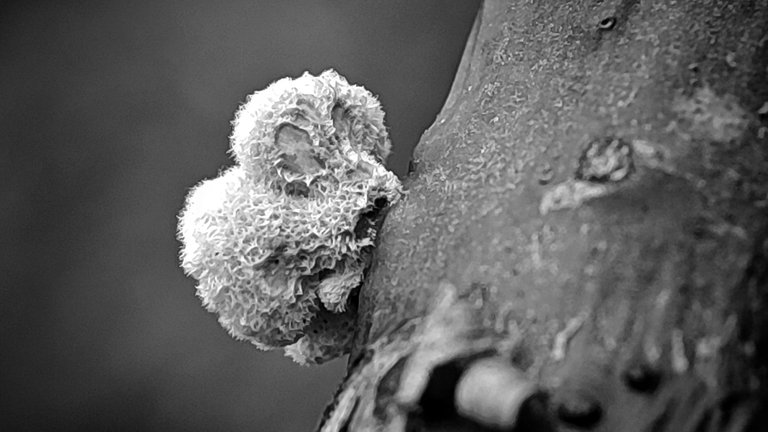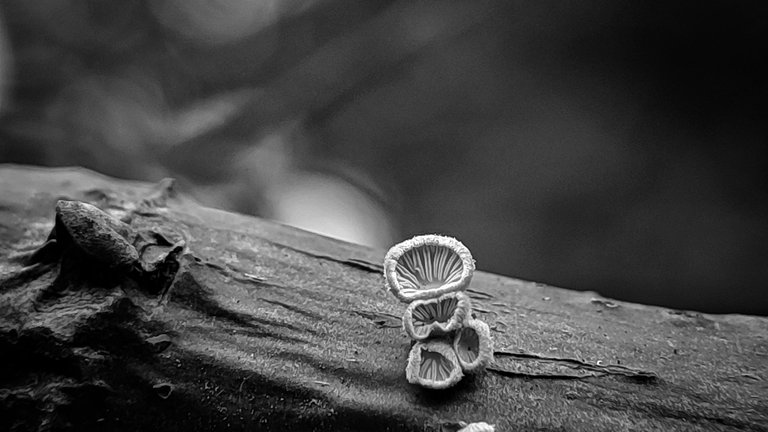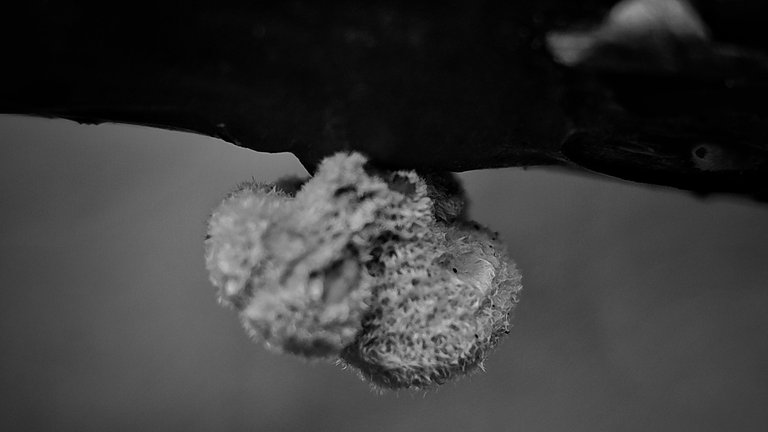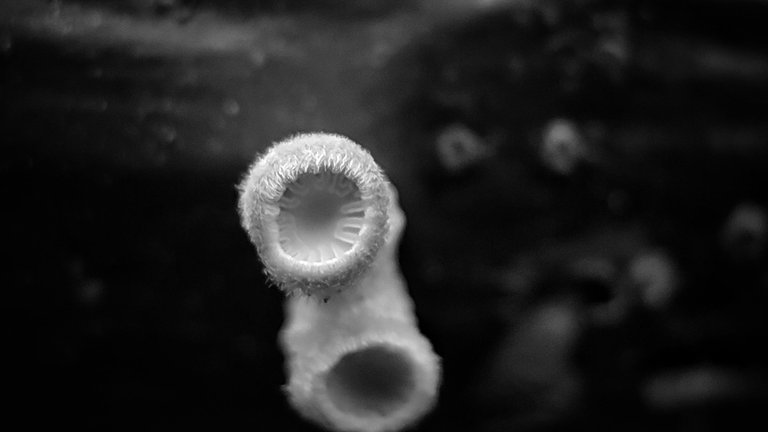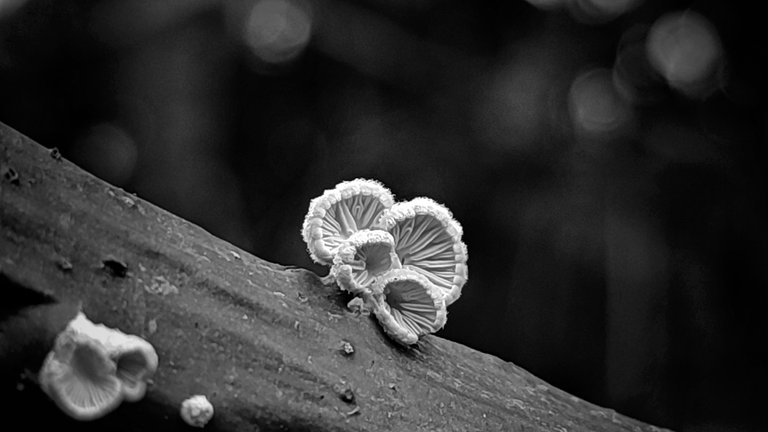 ---
---
| Camera | Smartphone |
| --- | --- |
| Location | North Aceh, Indonesia |
| Category | Mushroom |
| Editing | Snapseed |
| Photographer | @ridor5301 |

---
---