Monomad | Very beautiful and unique tiny Marasmius mushroom
Hi on this occasion I have some mushroom collection and This is my entry for the #monomad challenge curated by @monochromes
Yesterday and a few days ago our village experienced rain and of course today I got a very beautiful and unique little mushroom and it turned out to be a species of Marasmius mushroom, at that time I went to the garden behind my house and I saw a species of Marasmius mushroom growing posing on one of the pieces of dead wood and at that moment I immediately saw this Marasmius mushroom up close.
It didn't take long for me to immediately take a smartphone camera and a macro lens to be able to shoot some angles of this mushroom with some shots of this Marasmius mushroom, and on this occasion I will capture some collections of Marasmius mushrooms and I hope you like some pictures of mushrooms my shot today.
🍄🍄🍄🍄🍄🍄🍄🍄🍄🍄🍄🍄🍄🍄🍄🍄🍄
---
---
#Marasmius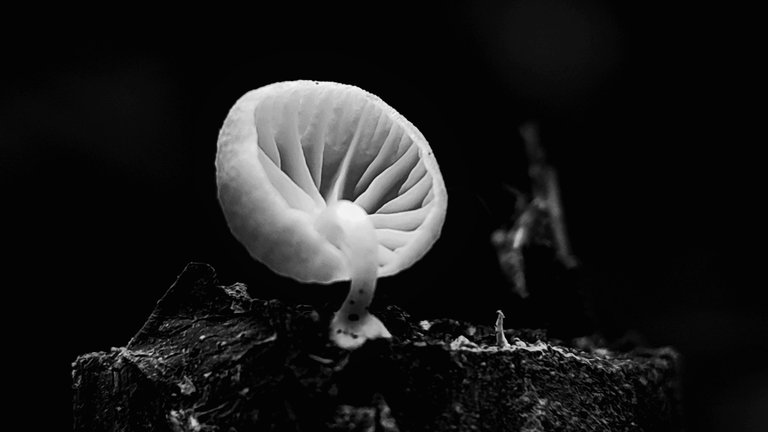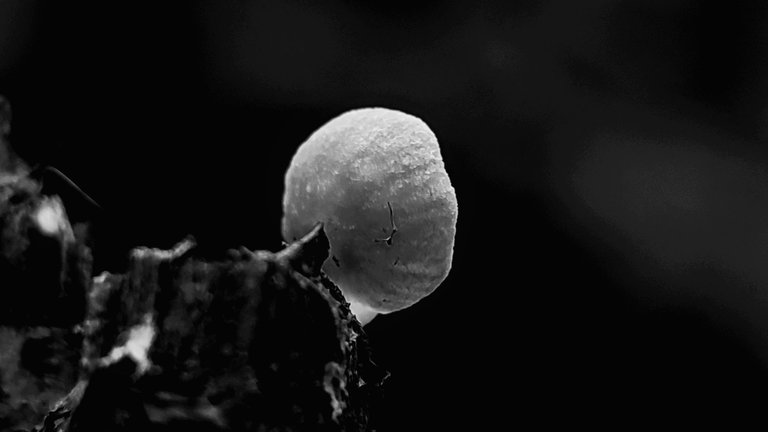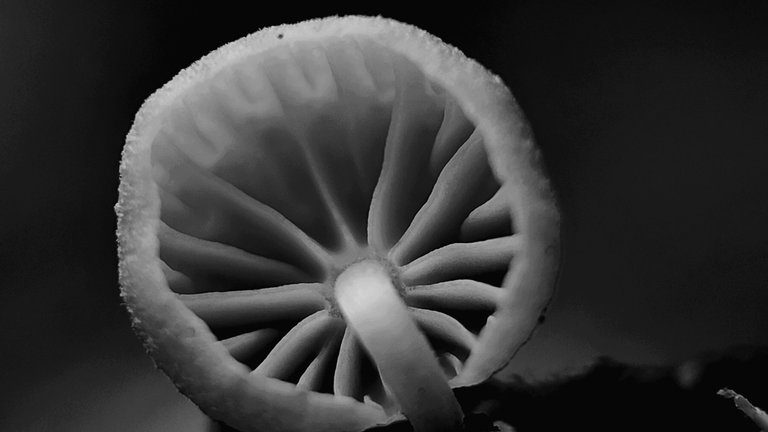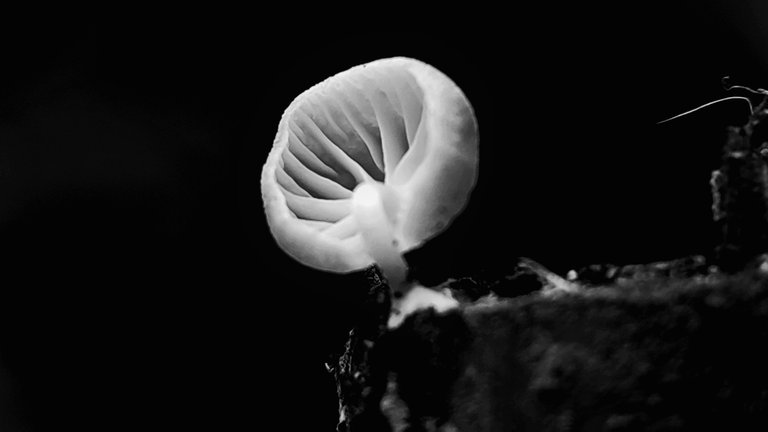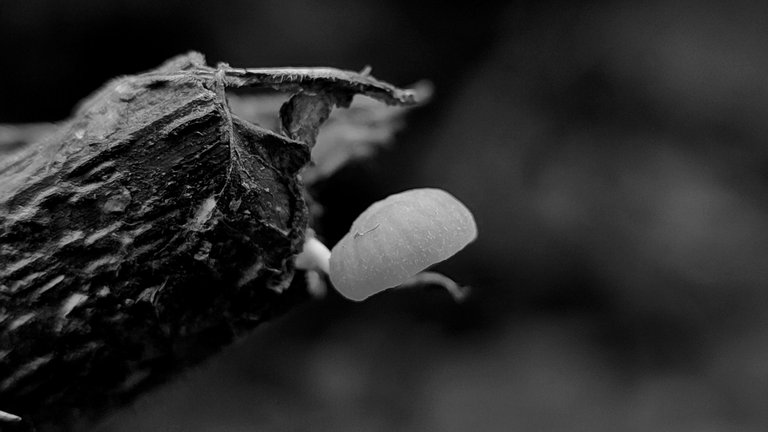 ---
Marasmius is a genus of mushrooms whose distribution is very cosmopolitan, especially in countries that have tropical forests in the world, including Indonesia. Marasmius itself usually grows on litter or wood so it can be easily found, Marasmius has a very small fruit body, the diameter of the fruit cap varies where the diameter of the smallest fruit cap is only 1 mm and the largest can reach 10 cm.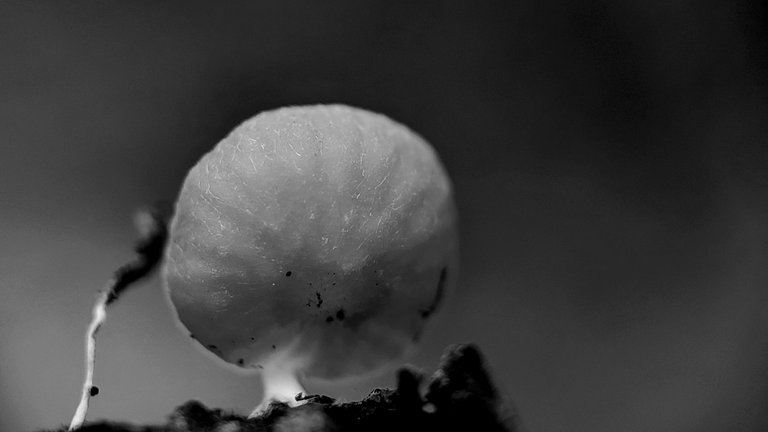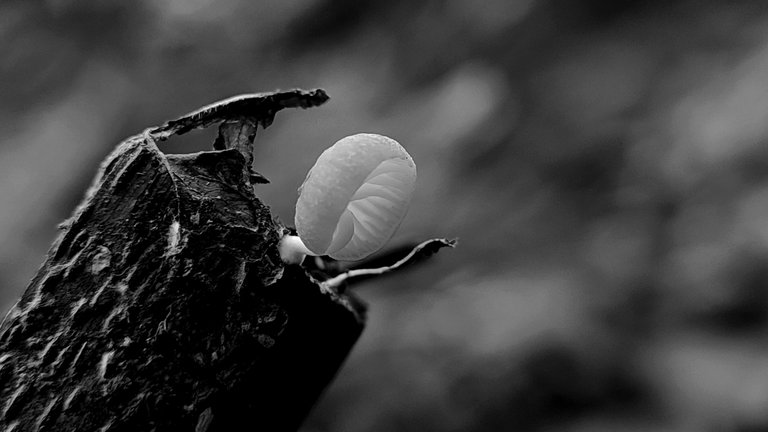 And what I found was probably still small and very small in size because to be able to take pictures of this Marasmius mushroom I had to use a macro lens so that I could capture the perfect and maximum object, and this Marasmius mushroom looks very beautiful and cool seen from the small hood and has characteristics itself from a fairly bright color has its own charm from other mushrooms.
---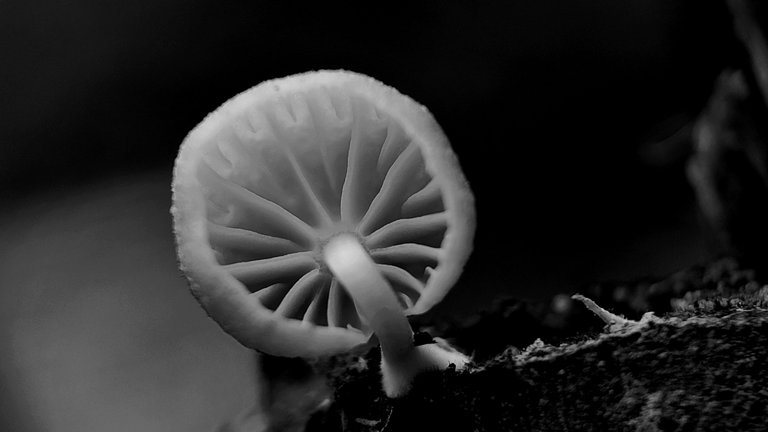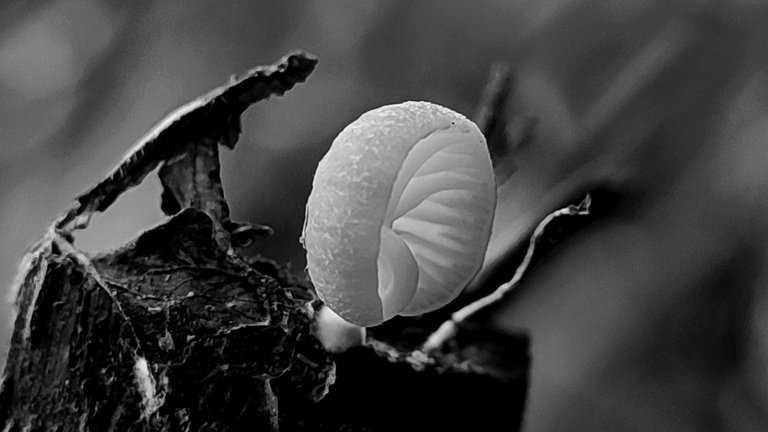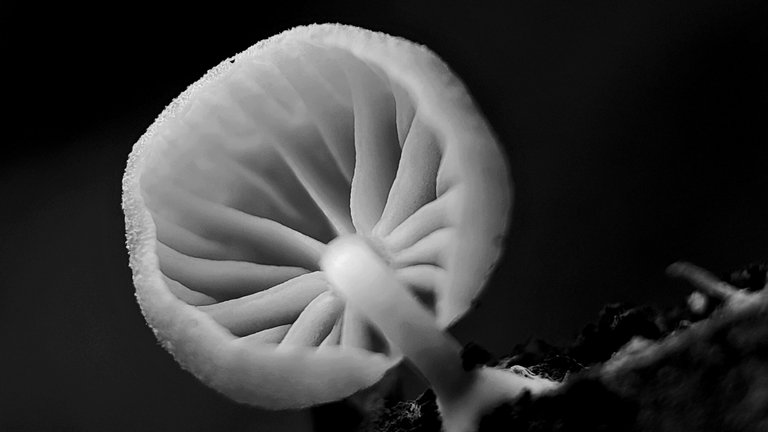 | Camera | Smartphone |
| --- | --- |
| Location | North Aceh, Indonesia |
| Category | Mushroom |
| Editing | Snapseed |
| Photographer | @ridor5301 |


---
---