Monomad | The little mushroom is beautiful and graceful today [10]
This is my entry for the #monomad challenge curated by @monochromes today.
---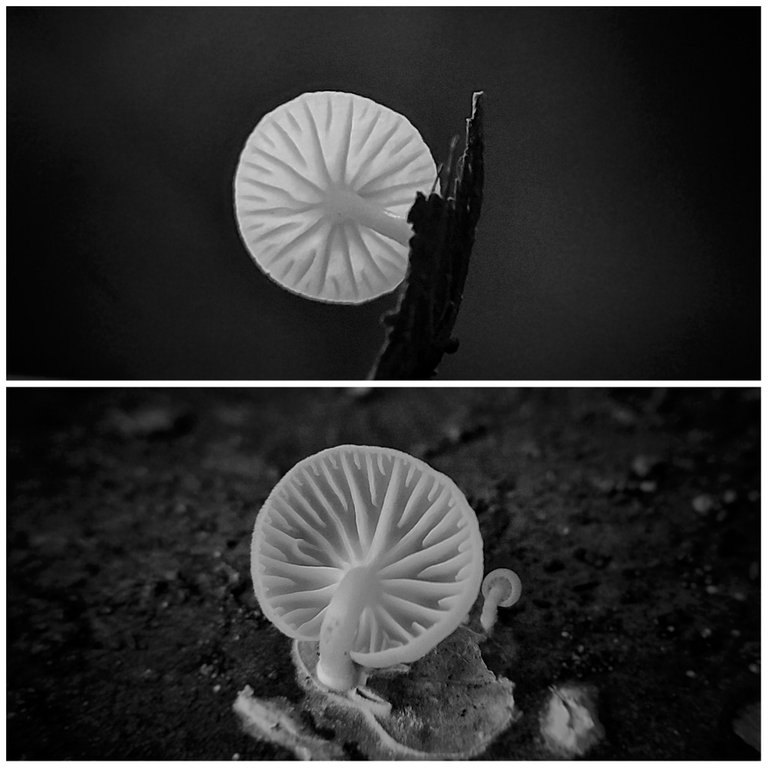 ---
---
Today, as usual, I went back to walking and circling the garden area in my village, because this garden had been abandoned by the owner for a long time and there I saw a fungus of this type of Mycena chlorophos that was thriving in one of these dead wood pieces and at that time I immediately look closely at this mushroom, and it turns out that this mushroom has a bright color and has a small hat looks very beautiful.
Mycena Chlorophos is a type of fungus that has natural bioluminescence properties. The cap and stem emit a green glow at night.The most prominent bioluminescence occurs when the fungus first appears. After that the light will slowly disappear for about 72 hours.[1]Wikipedia
Shortly after I saw it I immediately took a few angles of the picture of this Mycena chlorophos mushroom which has very beautiful and elegant characteristics because each mushroom has its own specialty with its own style, and this Mycena chlorophos mushroom we will see in the rainy season because mushrooms really like damp and cold places.
And as usual, this afternoon I will capture some angles of the portrait of this one Mycena chlorophos fungus that I took today and I hope my black and white friends will like it, and you can see it below.
---
Mycena chlorophos
---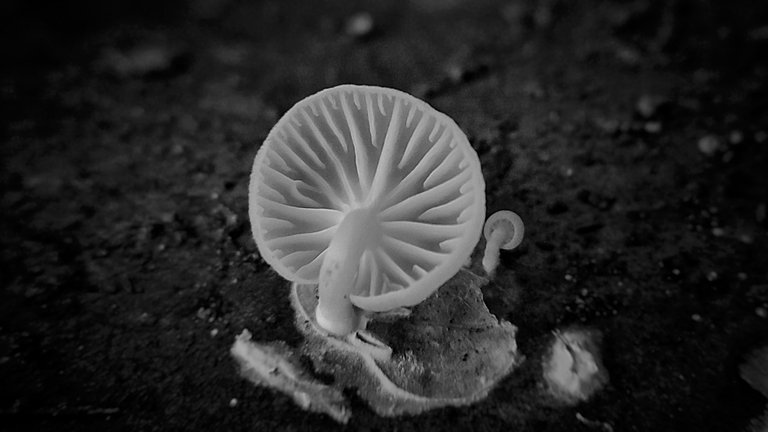 ---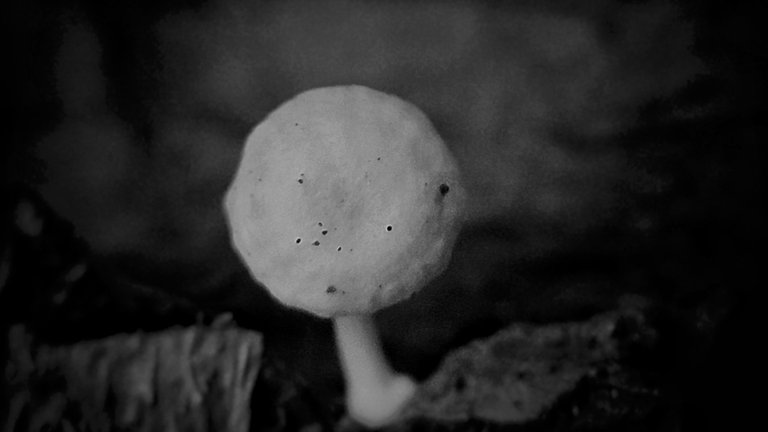 ---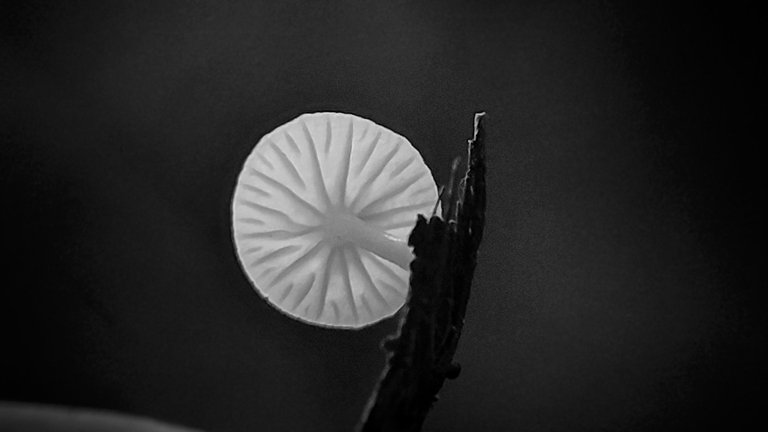 ---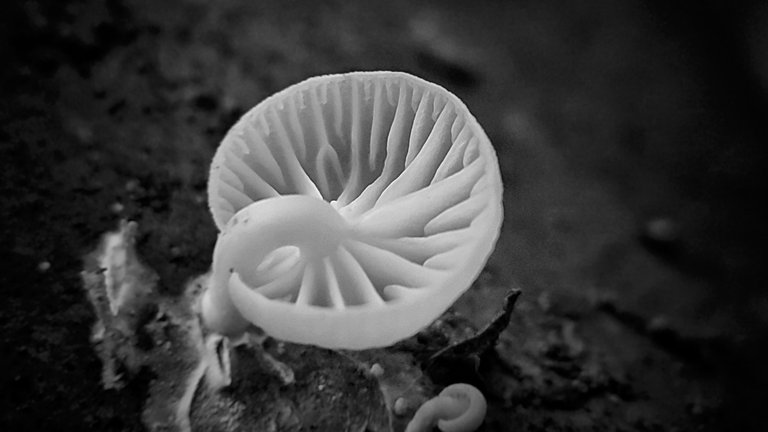 ---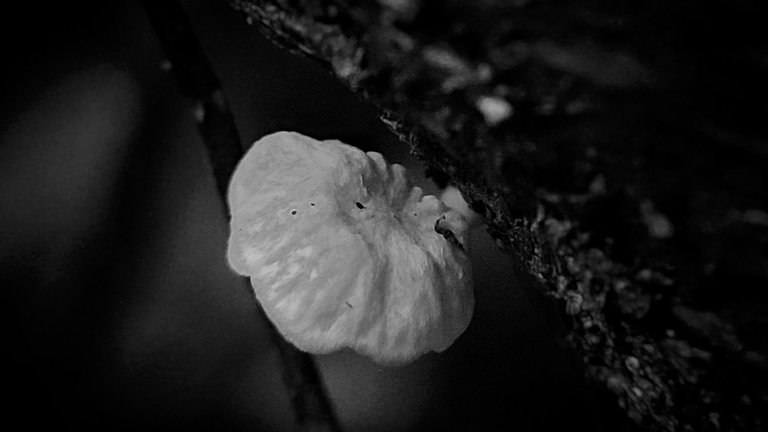 ---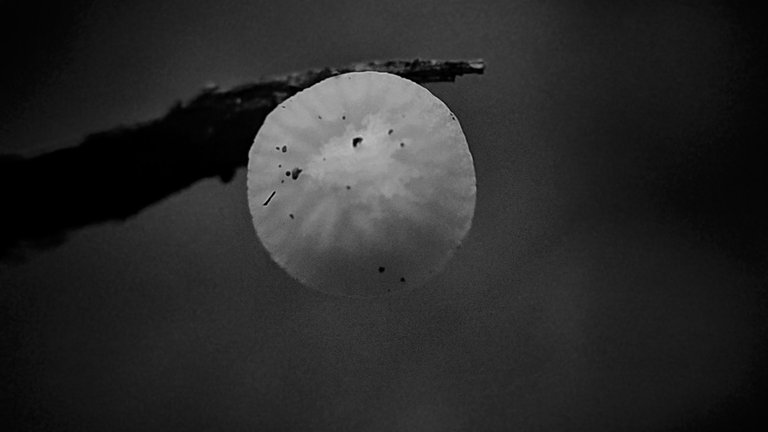 ---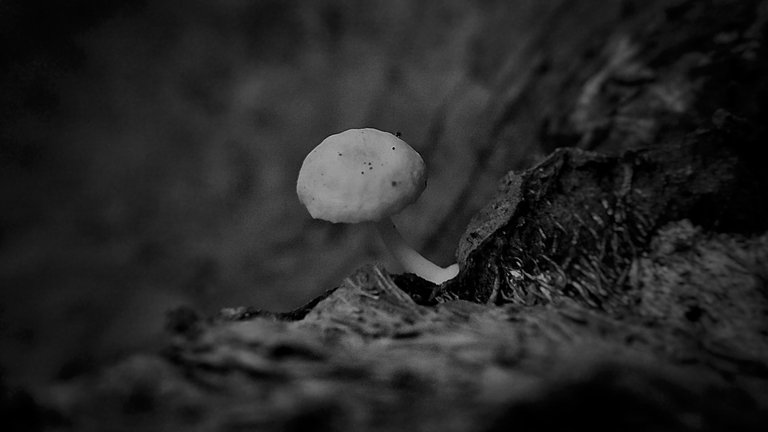 ---
---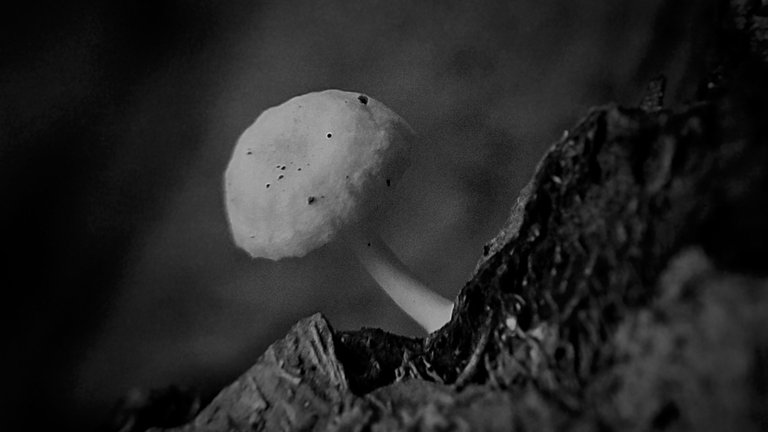 ---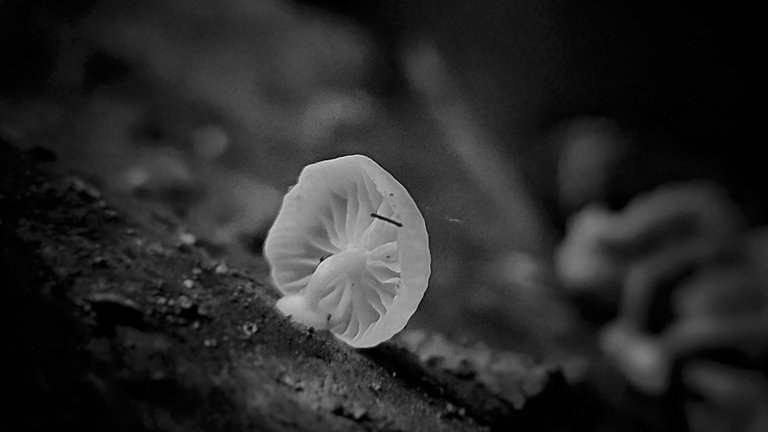 ---
---
| Camera | Smartphone |
| --- | --- |
| Location | North Aceh, Indonesia |
| Category | Mushroom |
| Editing | Snapseed |
| Photographer | @ridor5301 |
---
---