Monomad | The beautiful mushroom with the little hat looks very charming
This is my entry for the #monomad challenge curated by @monochromes today.
---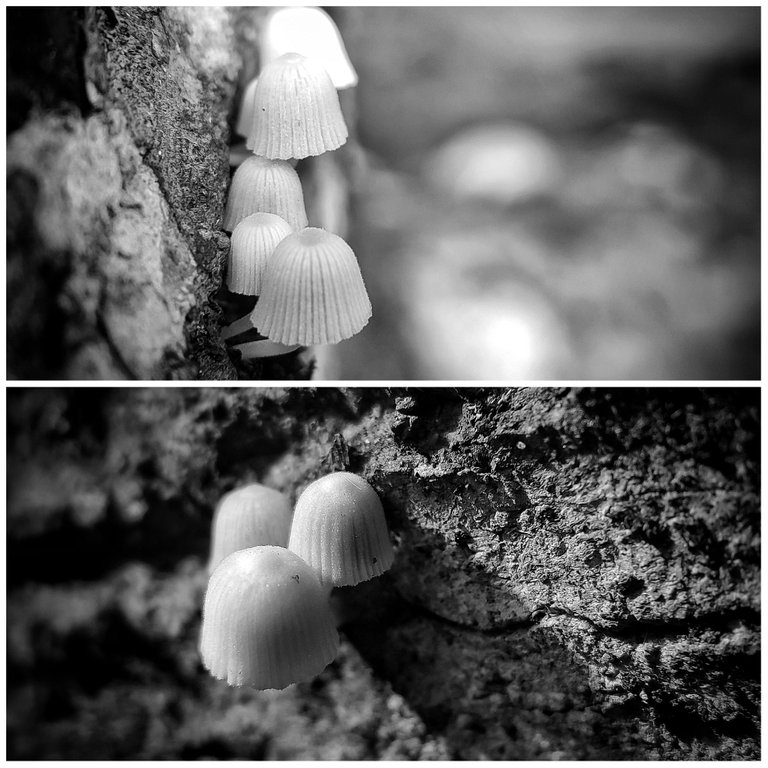 ---
---
Good evening, have a nice day and always in good condition in today's activities, and on this occasion I returned to the garden behind my house and got a mushroom that is quite beautiful and elegant because it has a small hat and looks very beautiful this mushroom and This mushroom also has its own perfect characteristics.
This fungus is a type of Coprinellus disseminatus which often grows on pieces of dead wood and they will grow in the rainy season because this type of Coprinellus disseminatus fungus often grows in cold temperatures, because this fungus usually thrives with his family.
Coprinellus disseminatus (formerly Coprinus disseminatus; commonly known as "fairy inkcap".[1][2] or "trooping crumble cap")[3] is a species of agaric fungus in the family Psathyrellaceae.Wikipedia
and after I saw this Coprinellus disseminatus mushroom, I immediately took several angle shots of this mushroom with different images to make it look beautiful and perfect, and this time I will capture some pictures of this Coprinellus disseminatus mushroom which was photographed today in black and white and I hope you guys like it like it and you can enjoy it below.
---
Coprinellus disseminatus
---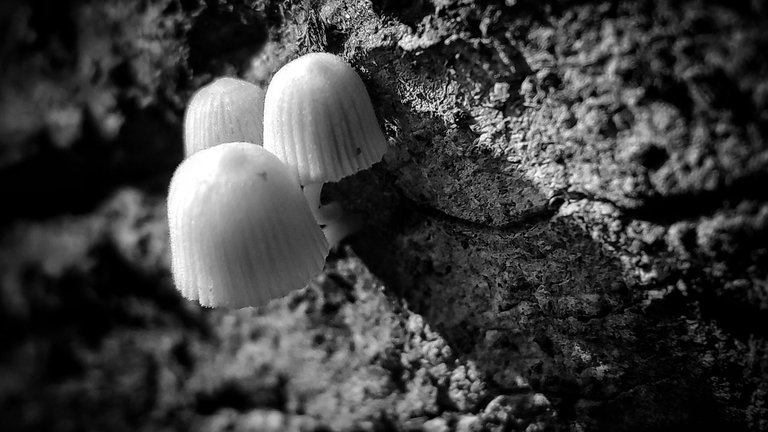 ---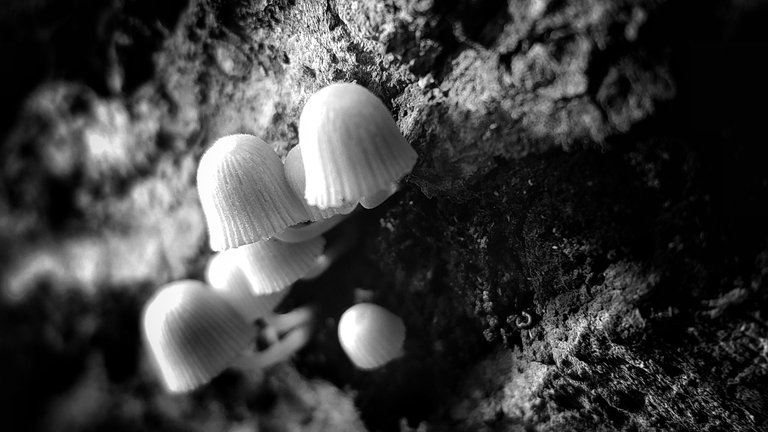 ---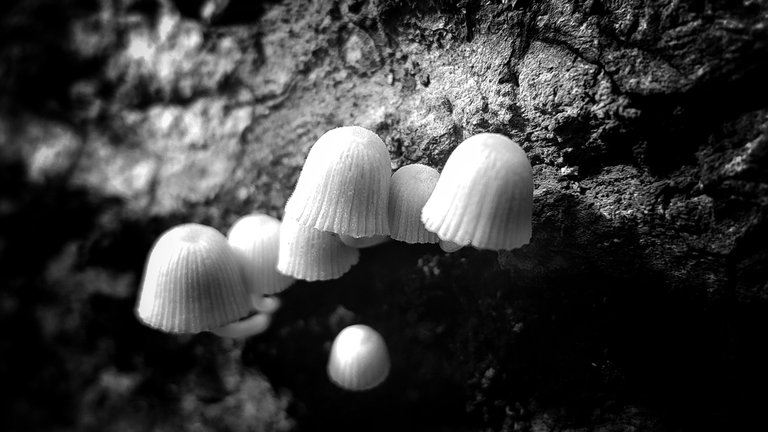 ---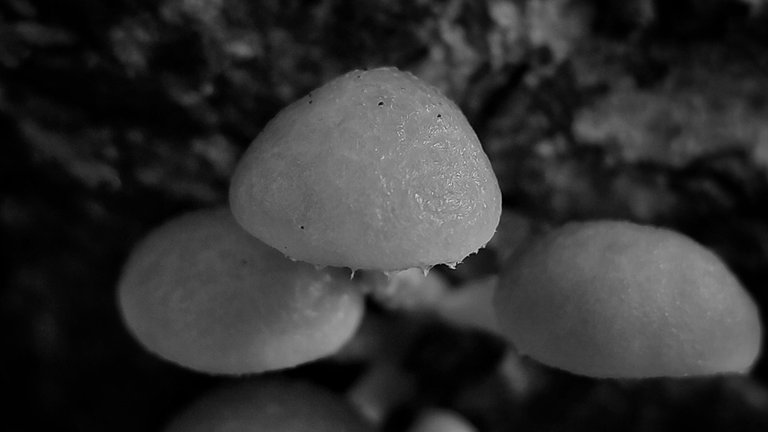 ---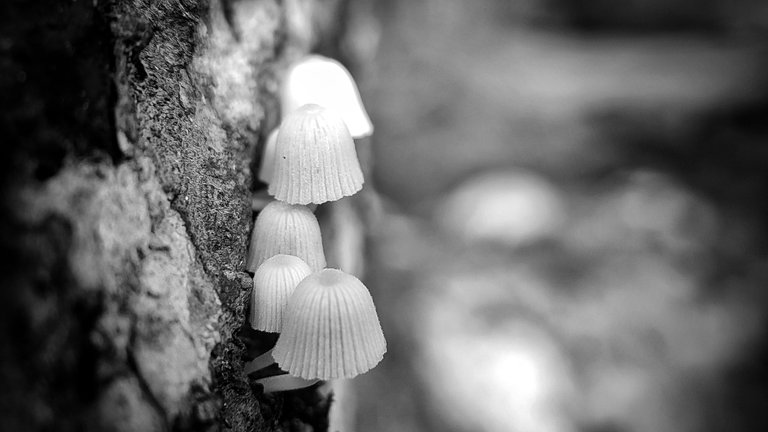 ---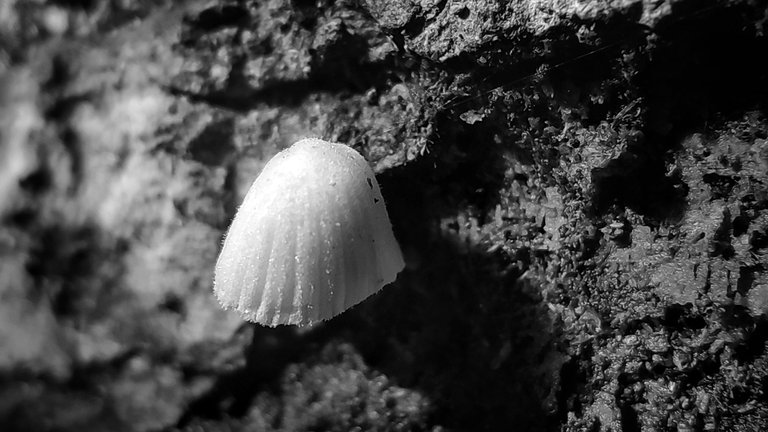 ---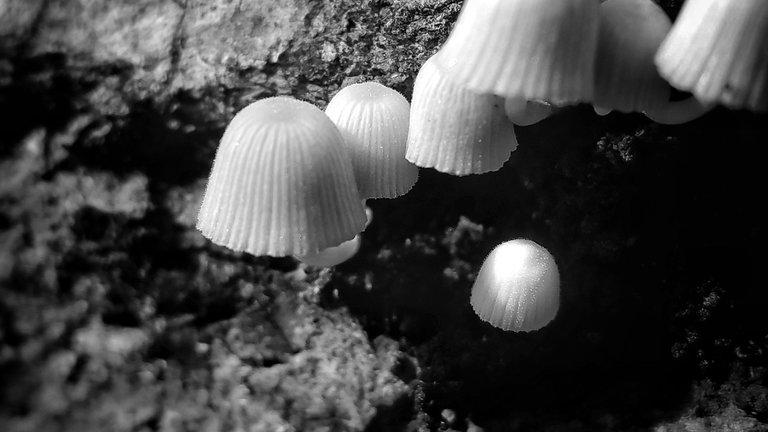 ---
---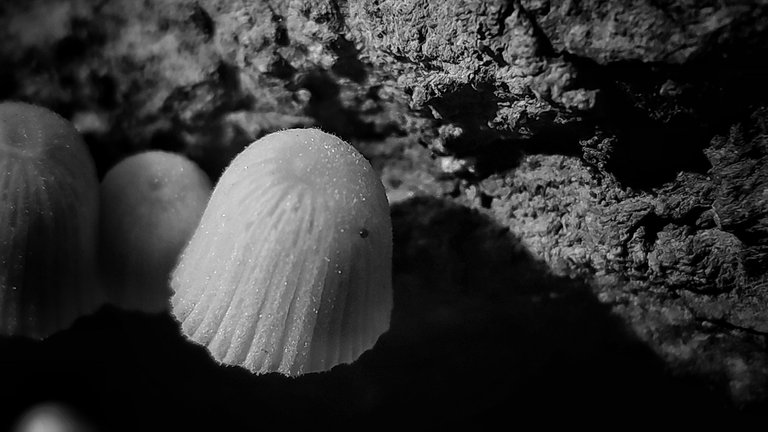 ---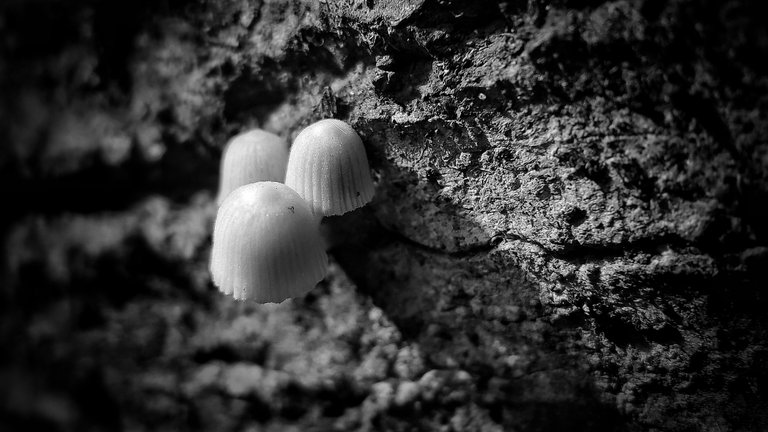 ---
---
| Camera | Smartphone |
| --- | --- |
| Location | North Aceh, Indonesia |
| Category | Mushroom |
| Editing | Snapseed |
| Photographer | @ridor5301 |
---
---