Interesting hunting spider of the species Oxyopes salticus - Animal 07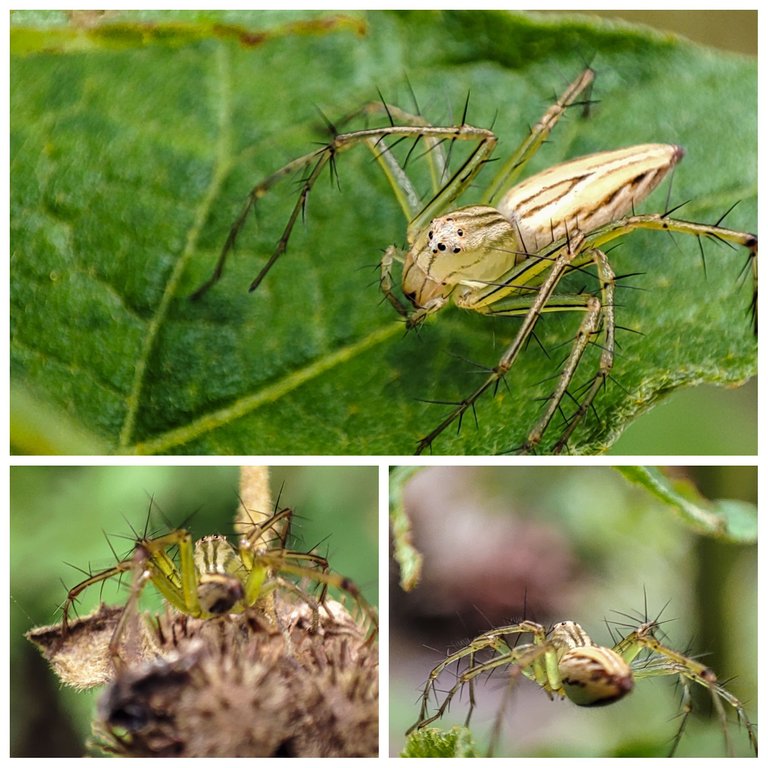 On this occasion I went back to hunting in the forest to look for some macro objects Finally, I found one of the small animals belonging to this species Oxyopes salticus which is a small spider that often plays in the wild leaves of the short plant trees that grow in this forest, usually species This Oxyopes salticus likes wide and wild nature and many short trees in the wild forest and they often play in these small trees.
Oxyopes salticus is a species of spider in the family Oxyopidae. This species is also part of the genus Oxyopes and the order Araneae. And at that time this spider was not afraid when I approached it so that I could take some objects from this species of Oxyopes salticus with several angles of the picture perfectly and maximally.
And at that time I took some pictures of this species of Oxyopes salticus using a smartphone camera and a macro lens in order to be able to take some pictures of small objects, And on this occasion I will as usual show you some pictures of this species of Oxyopes salticus and I hope you will loved some of the pictures taken today in the woods today.
Oxyopes salticus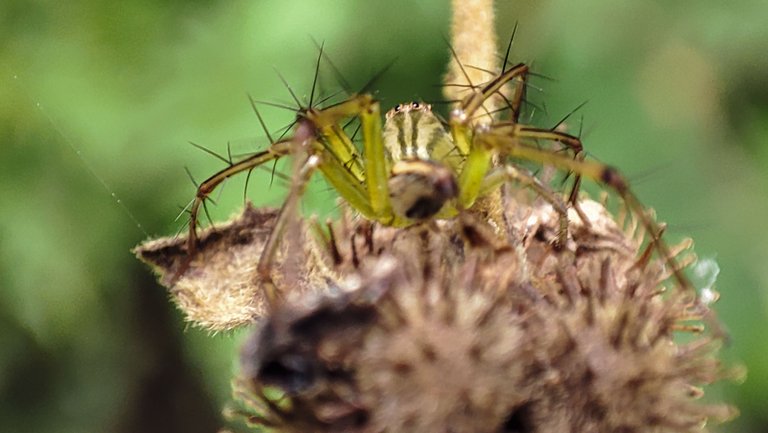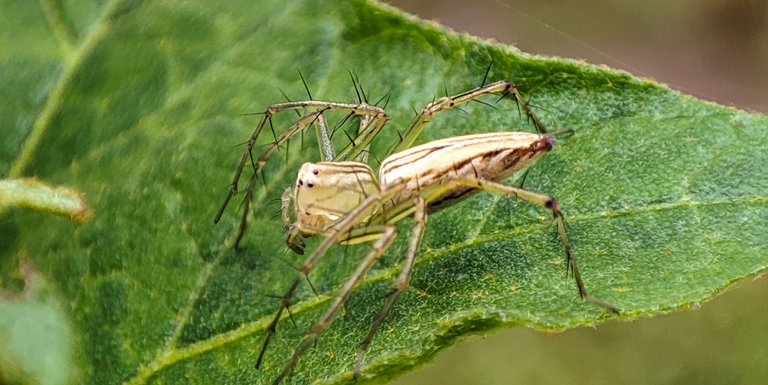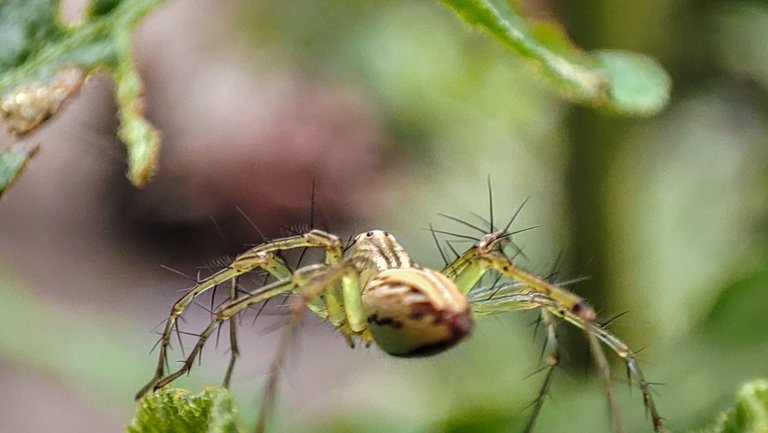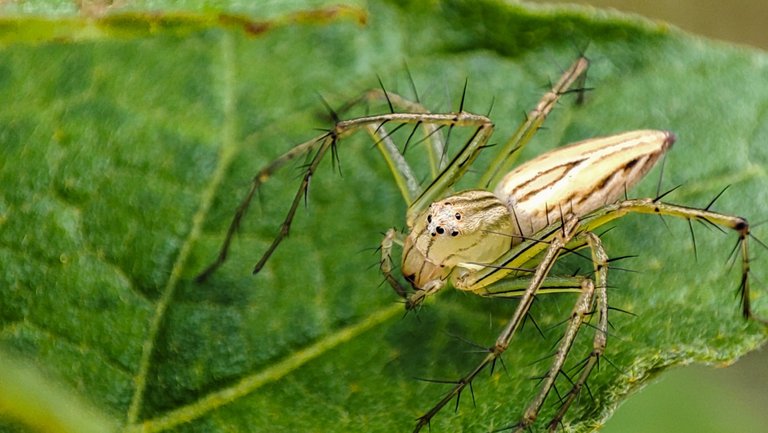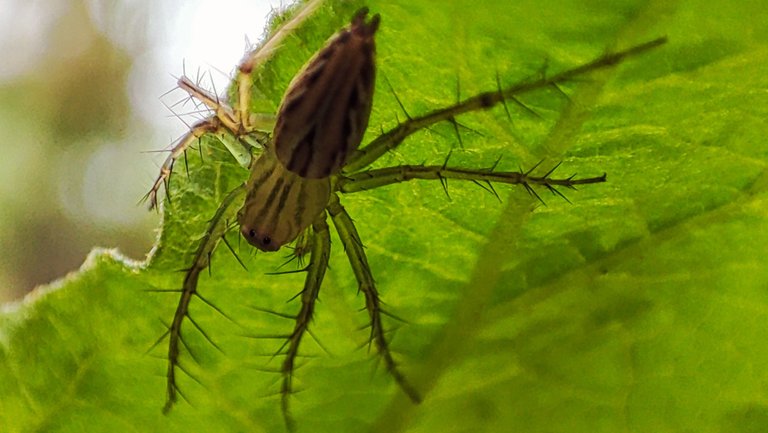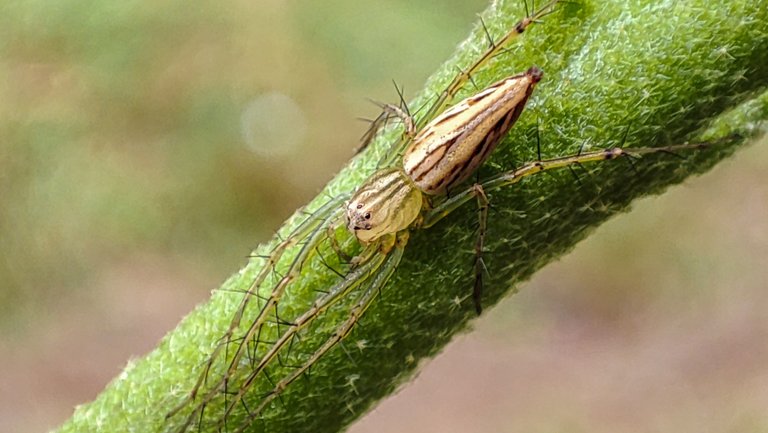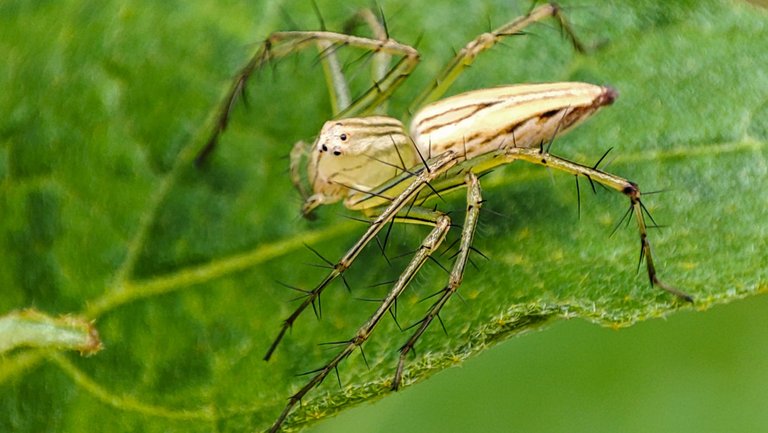 | Camera | Smartphone |
| --- | --- |
| Location | Forest Aceh, Indonesia |
| Category | Spiders |
| Editing | Lightroom ​ |
| Photographer | @ridor5301 |


---
---