Hunting for very unique and stunning Marasmius siccus and yellow mushrooms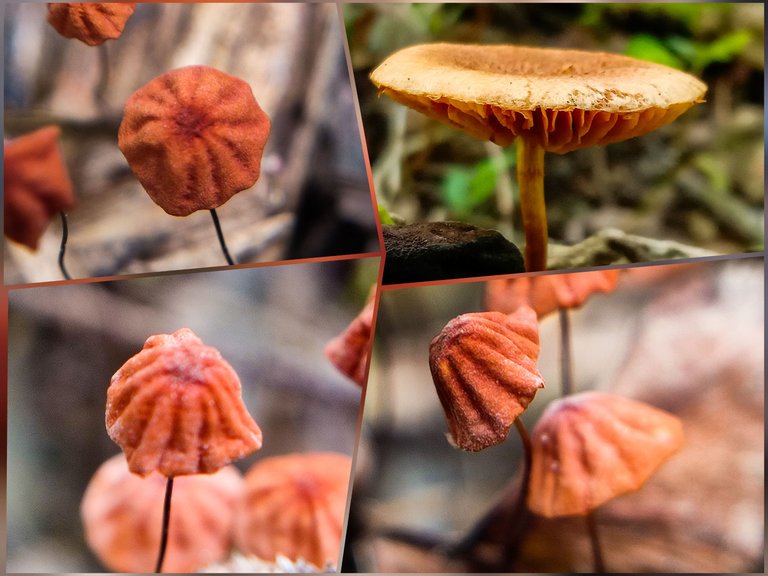 ---
Hi, how are you all mushroom lovers and have a nice day, today in our village the weather is very sunny and of course today I got a small mushroom that is very beautiful and unique and it turns out to be a type of Marasmius siccus mushroom that was found in the garden behind my house and I looked and found it in one of the bushes.
And at that time I also found and hunted a yellow mushroom and I saw it thrived on a dead pine tree and it looked very beautiful and very attractive, and at that time I immediately took my smartphone camera to be able to take some pictures of these two mushrooms with several different image angles to make it look beautiful and attractive.
And on this occasion today I'm as usual going to show you some pictures of mushrooms that I took today and I hope you like some of my shots today and you can see them below.
Marasmius siccus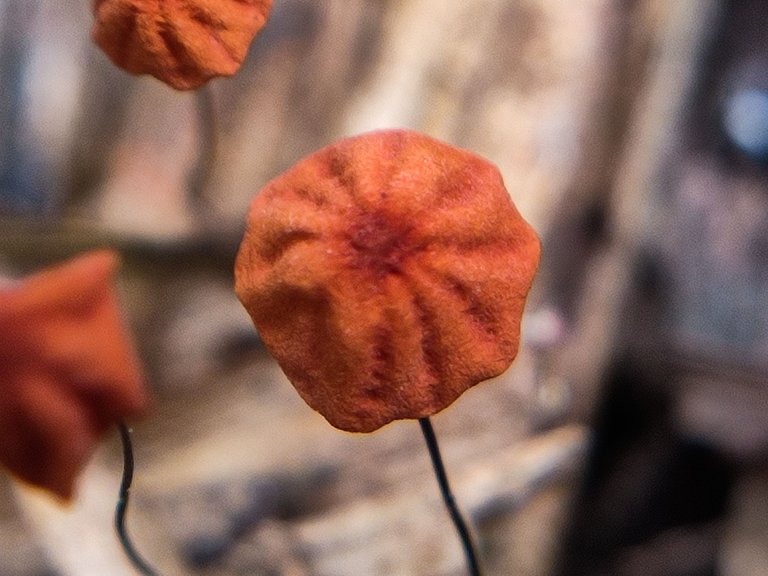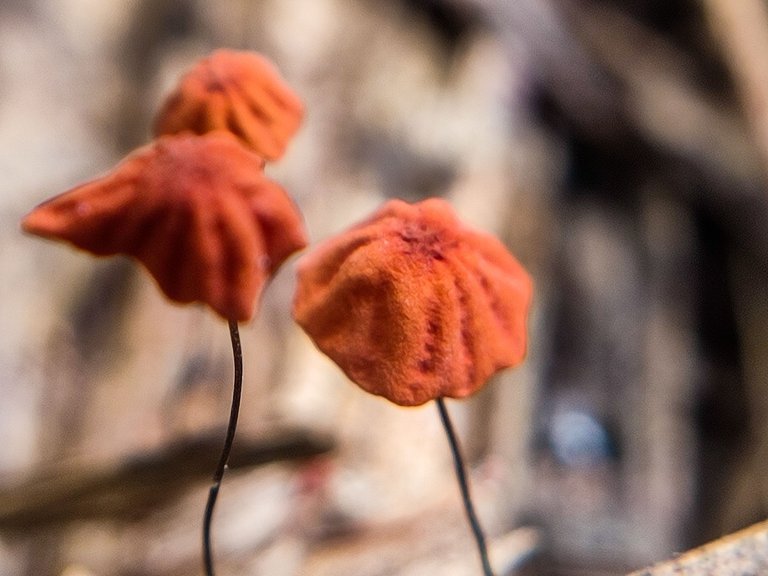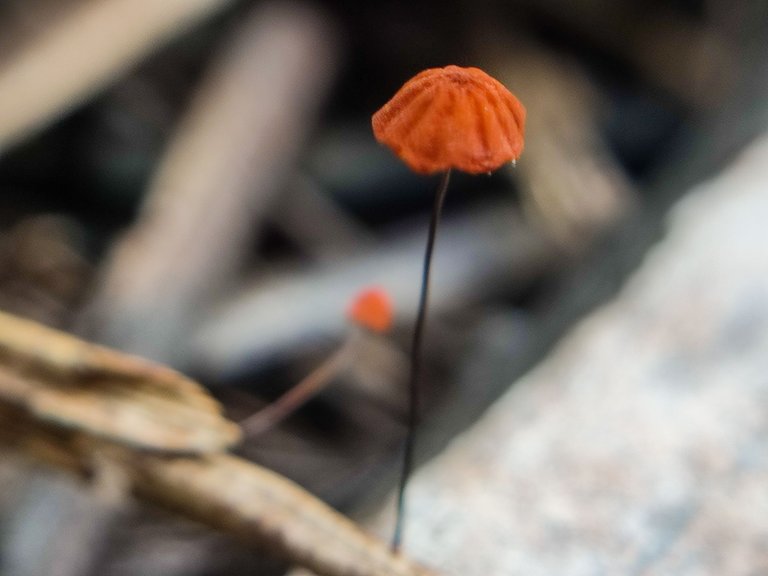 ---
Marasmius siccus, or orange pinwheel,[1] is a small orange mushroom in the Marasmius genus, with a "beach umbrella"-shaped cap. The tough shiny bare stem is pale at the top but reddish brown below, and the gills are whitish. The stem is 3–7 centimetres (1.2–2.8 in) tall and the cap is 0.5–2.5 centimetres (0.20–0.98 in) wide.Source Wikipedia
At a microscopic level, the club-shaped spores are very long and thin, being roughly 19 µm by 4 µm. The distinctive cheilocystidia are broadly club-shaped with finger-like protrusions at the far end. Such cells also sometimes occur in other related mushrooms and they are known as "broom cells of the siccus type".Source Wikipedia

---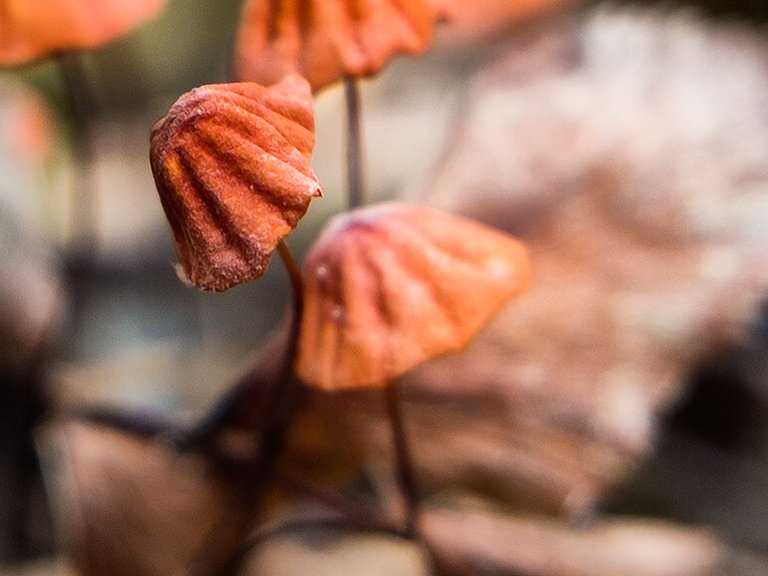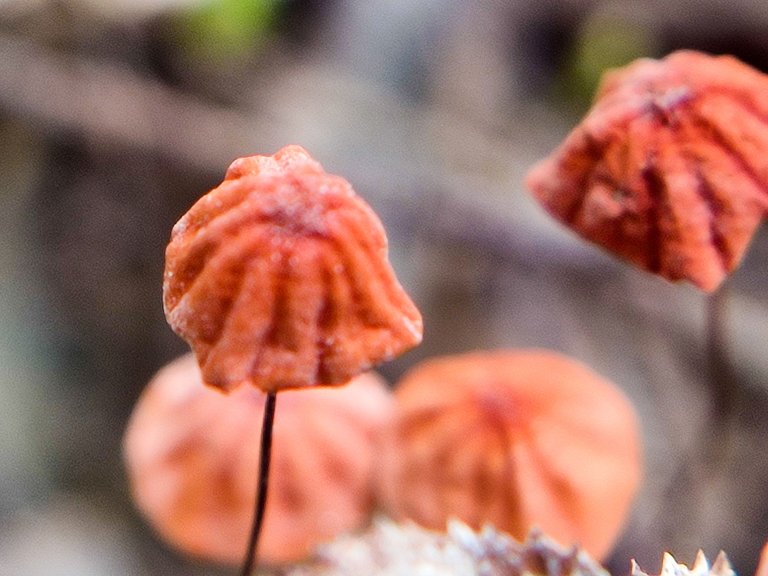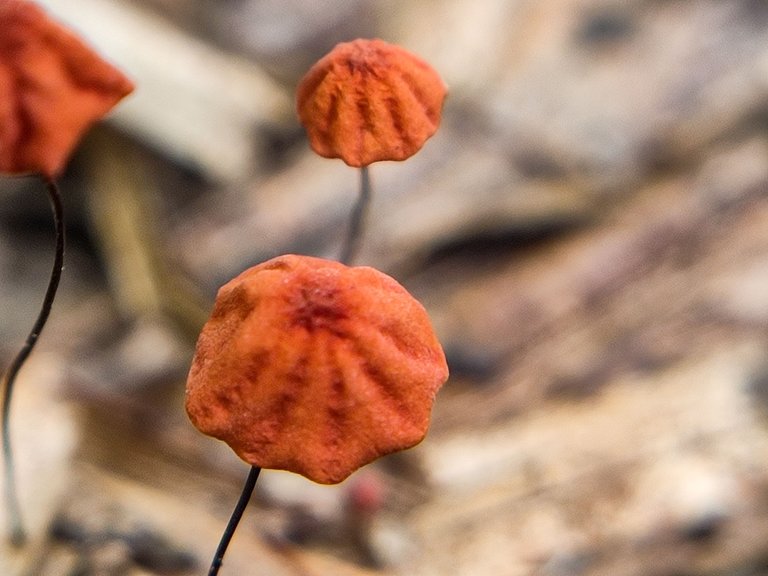 ---
---
Yellow mushroom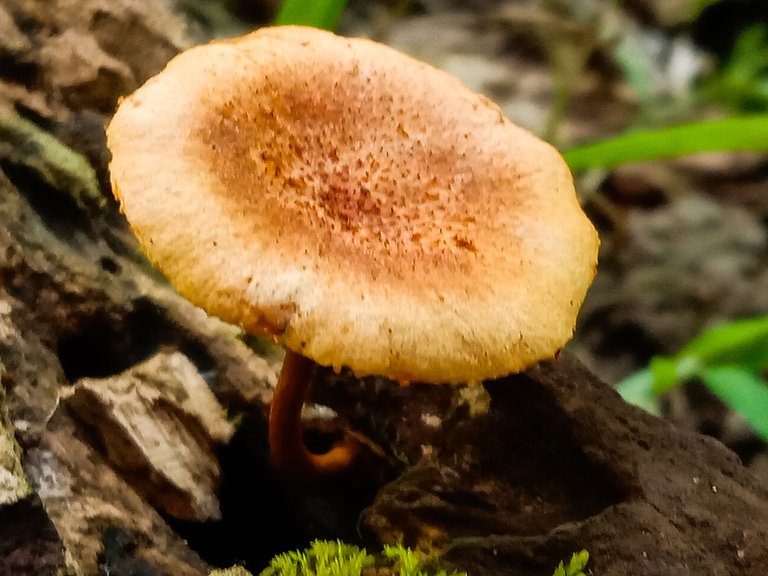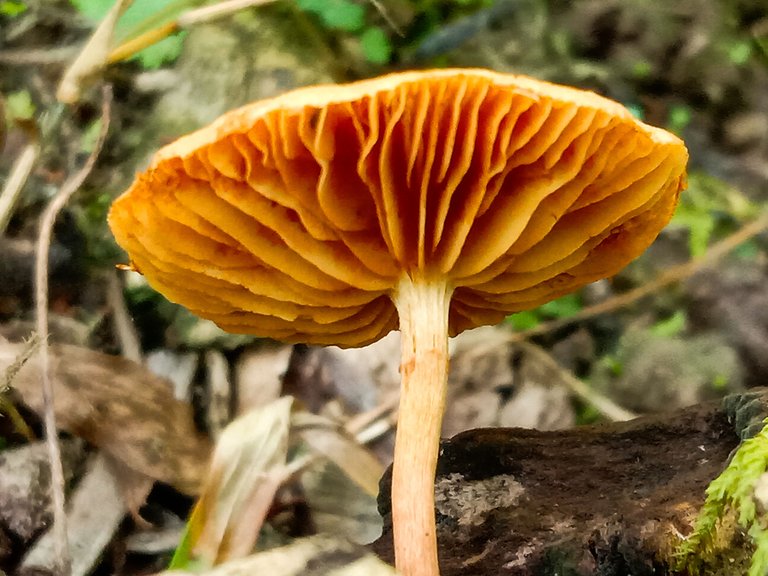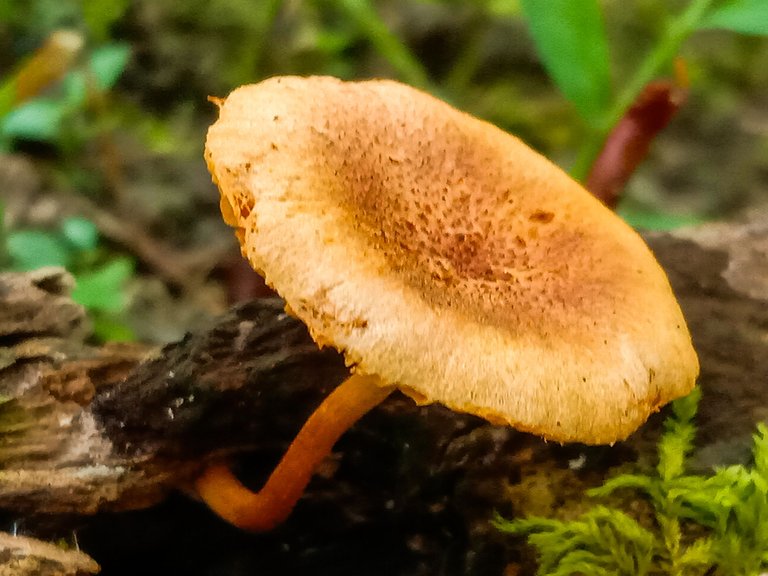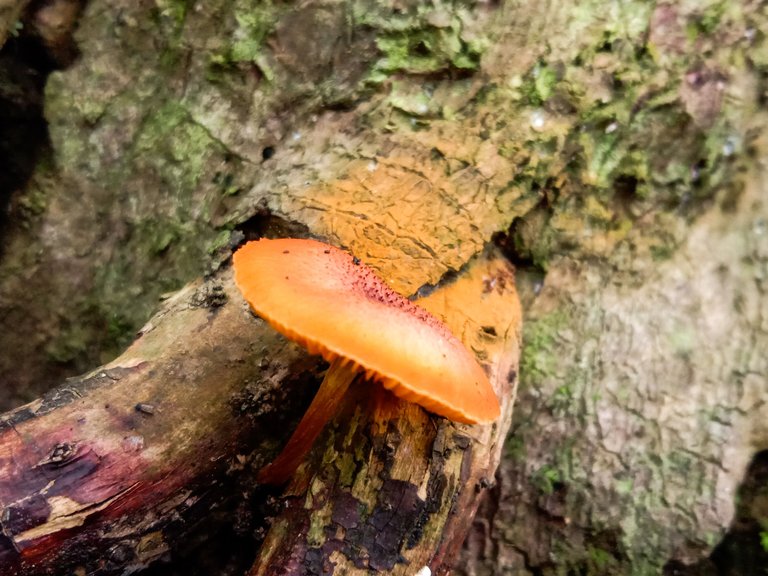 And you can see that both the Marasmius siccus mushroom and the yellow mushroom look very beautiful and stunning with very unique characteristics and from the bright colors it looks very beautiful when we see it because each mushroom has its own distinctive character, but for the yellow mushroom I have not found the type or its name because haven't got it about this mushroom.
The results of this post I share 10% for the FL community (@hive-166168).

---
| Camera | Smartphone |
| --- | --- |
| Location | North Aceh, Indonesia |
| Category | Mushroom |
| Editing | Snapseed |
| Photographer | @ridor5301 |


---
---