Hunting for beautiful and attractive sargus or fly species today - 08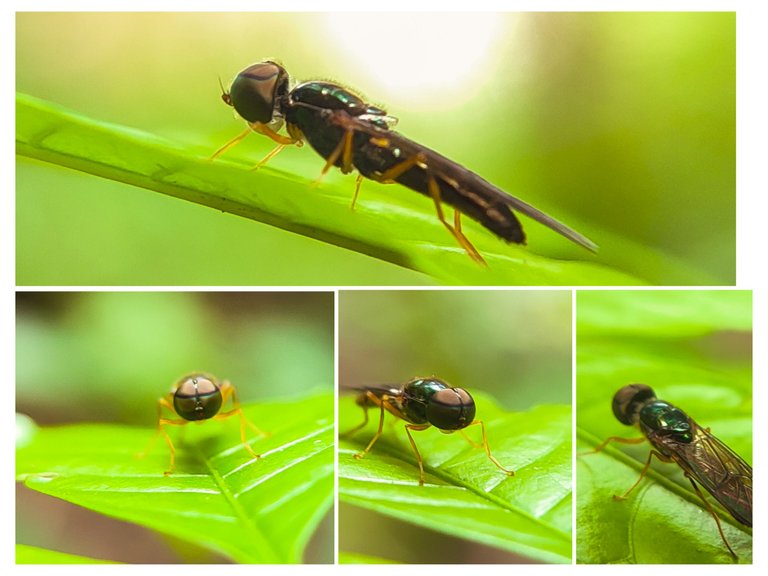 Hi everyone, have a nice day and be given health and health in carrying out today's activities, as usual my activity today I'm back hunting and exploring the rain to look for pictures of macro objects because today is very sunny and so I can take some macro objects without any problems light or cloudy.
After I set my foot and I saw one small fly or species Sargus is a genus of soldier flies in the family Stratiomyidae. There are at least 130 described species in Sargus. And at that time this fly was in the wild leaf and was standing on this leaf and then at that moment I immediately approached it quietly so that I could take the object of the picture I wanted with some angles of the shot of this fly.
At that time I used a macro lens to photograph this Sargus species using a smartphone camera, and I managed to take some pictures of the small animal species as you can see below and I hope you like and can enjoy them with the results of some of my shots today.
---
Sargus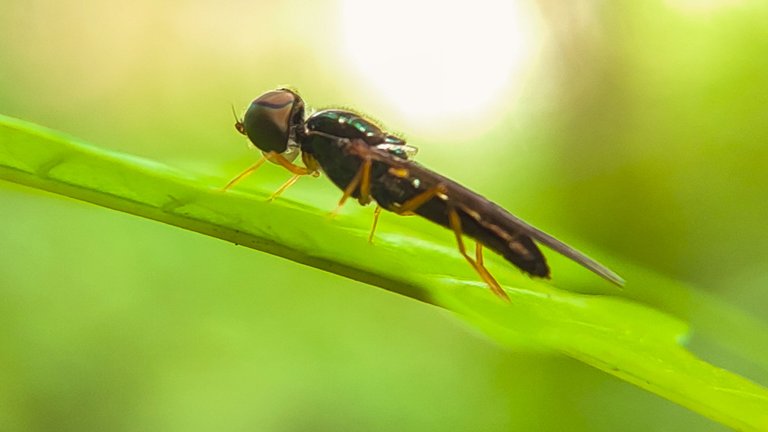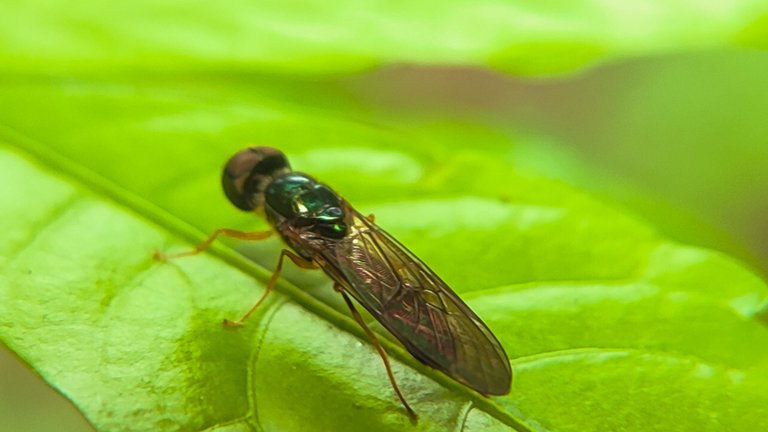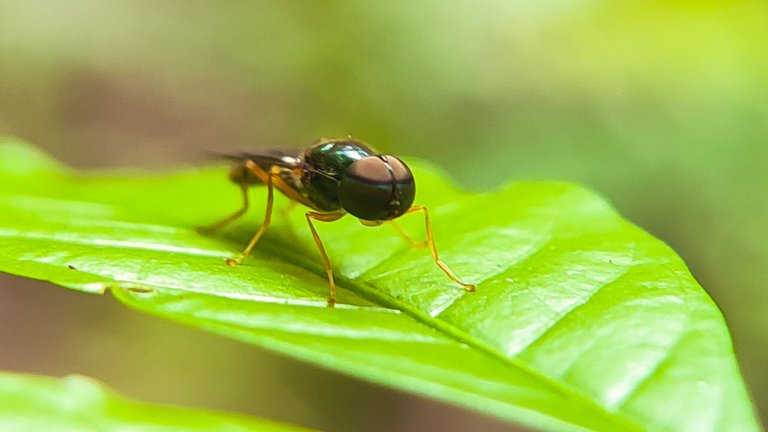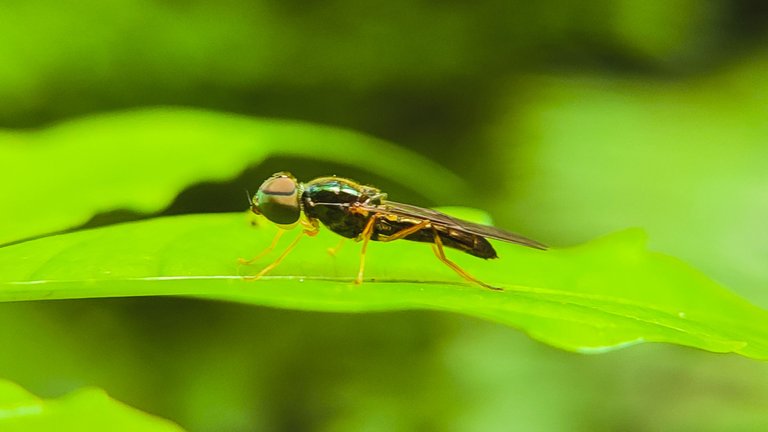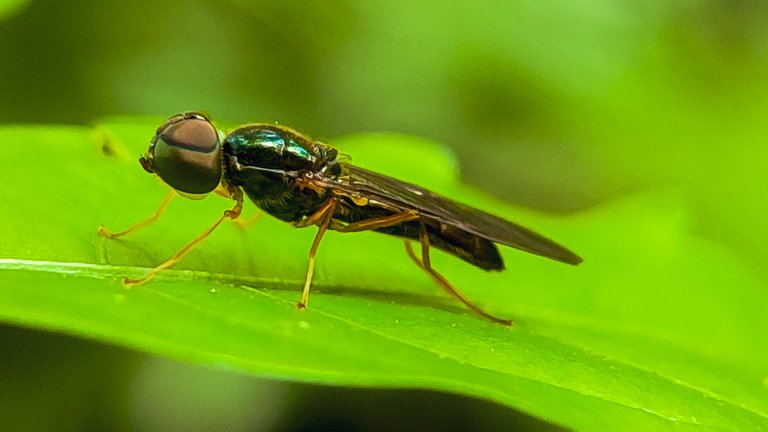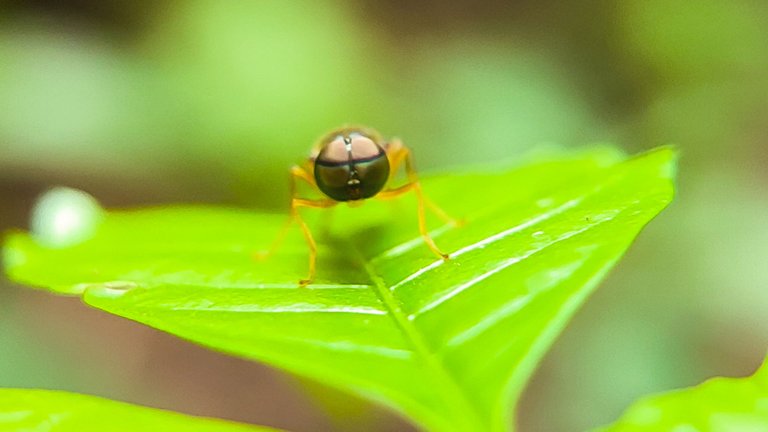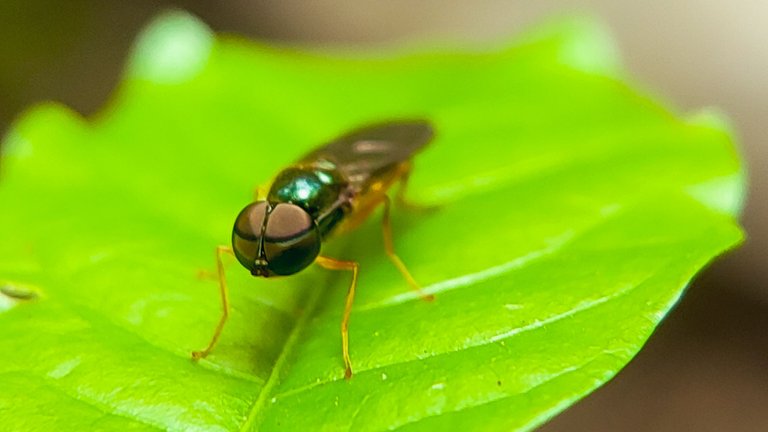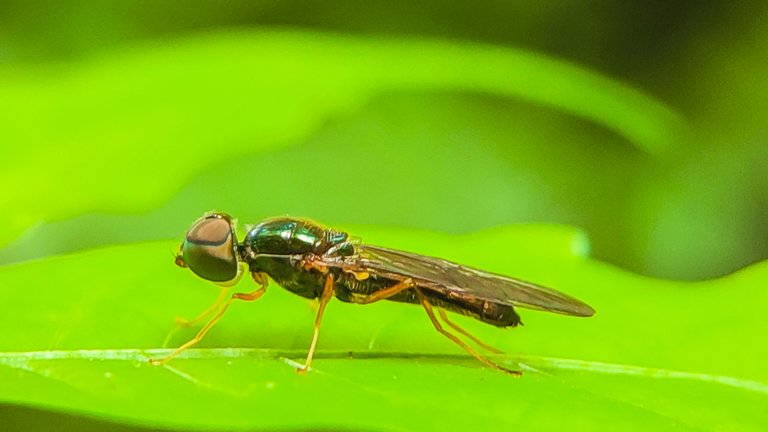 | Camera | Smartphone |
| --- | --- |
| Location | Forest Aceh, Indonesia |
| Category | fly |
| Editing | Snapseed |
| Photographer | @ridor5301 |


---
---