Hunt the exciting flea beetle in the forest - Animal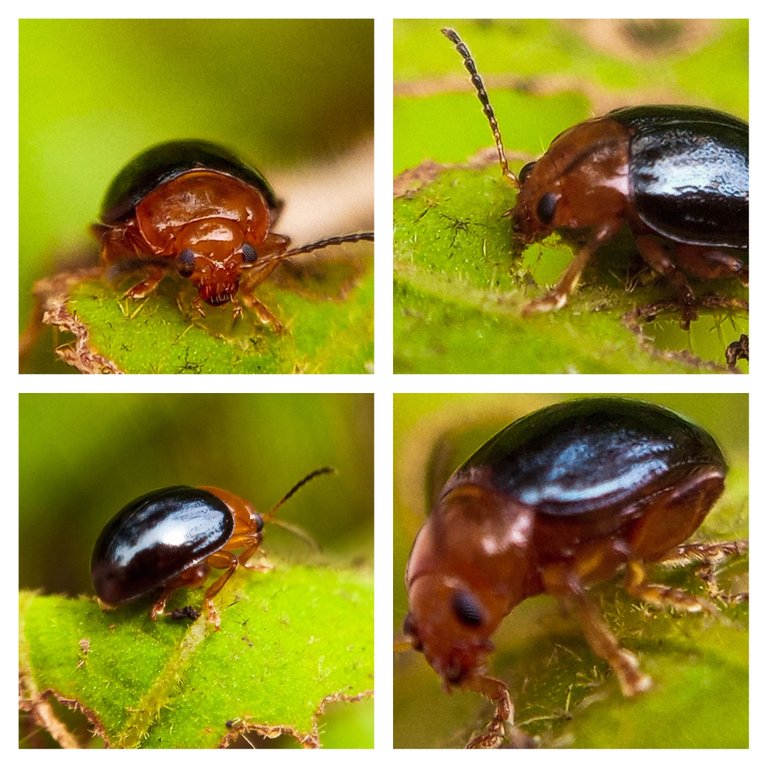 Today i have one flea beetle species chrysomelidae which i found in a small forest because today i went to the forest to hunt some species of small animals and finally i found this species of flea beetle and i saw this little beetle crawling on the wild leaves on a short tree wild then at that moment I immediately approached.
Not long after, I immediately took several angles of the Chrysomelidae species with several shots using a smartphone camera and a macro lens so that I could take some detailed and perfect pictures and be able to take some small objects.
The flea beetle is a small, jumping beetle of the leaf beetle family (Chrysomelidae), that makes up the tribe Alticini which is part of the subfamily Galerucinae. Historically the flea beetles were classified as their own subfamily. and on this occasion I will capture some of the beauty of this small flea beetle and you can see it below and hope you like it.
---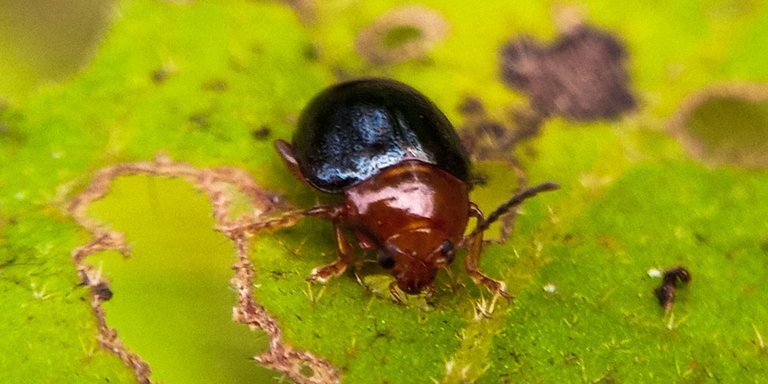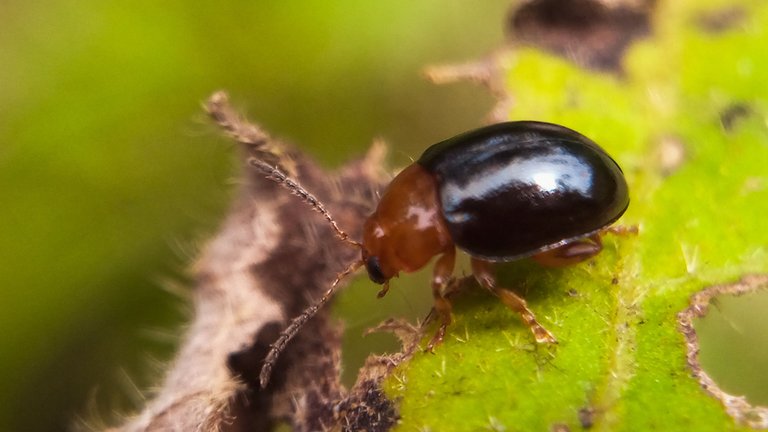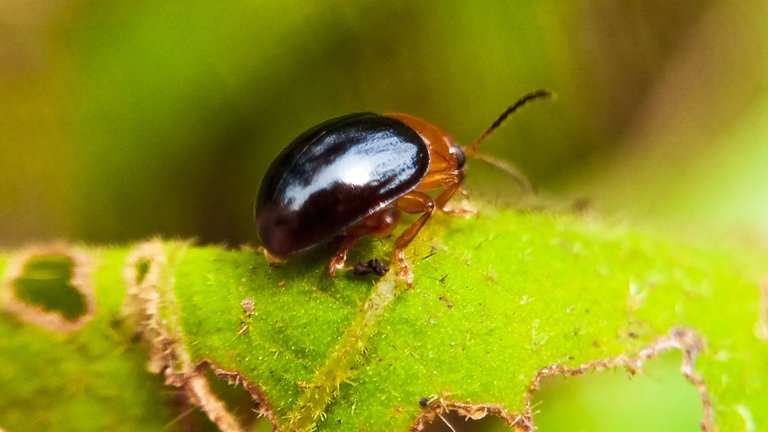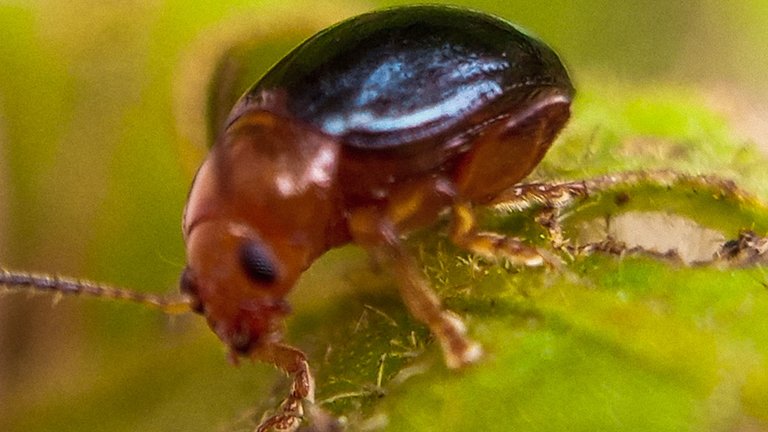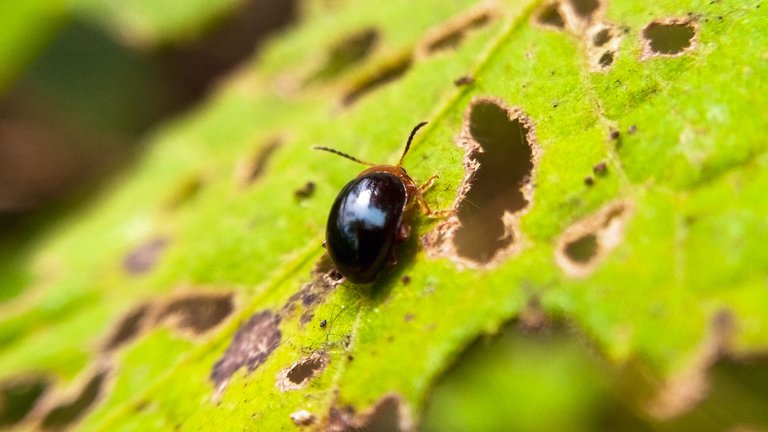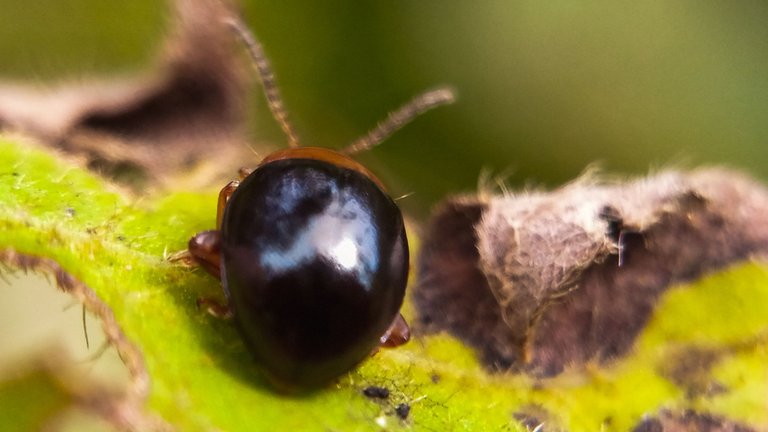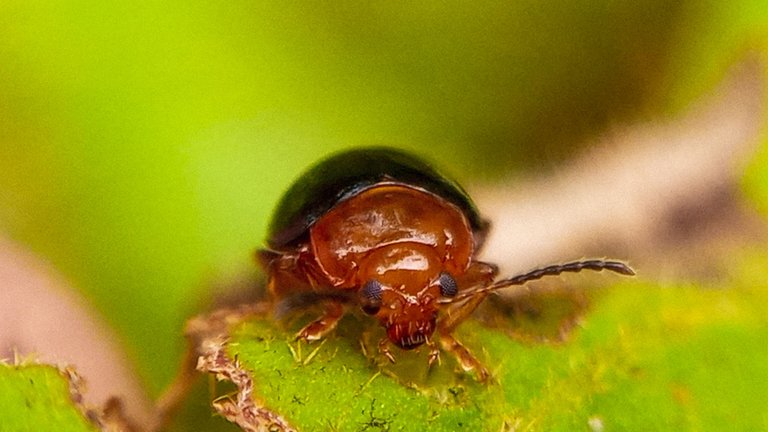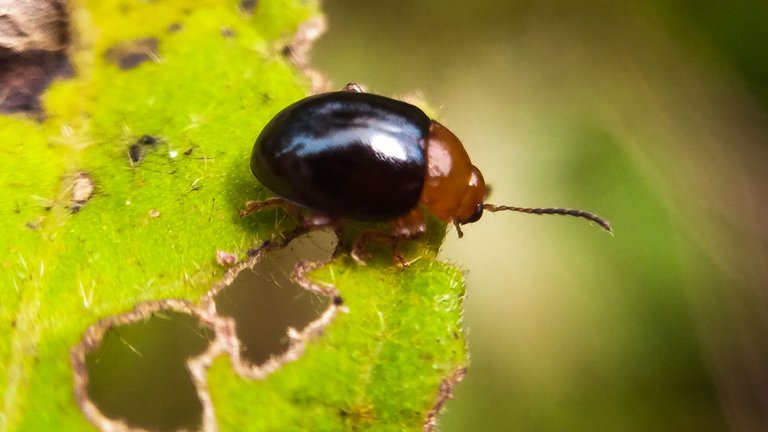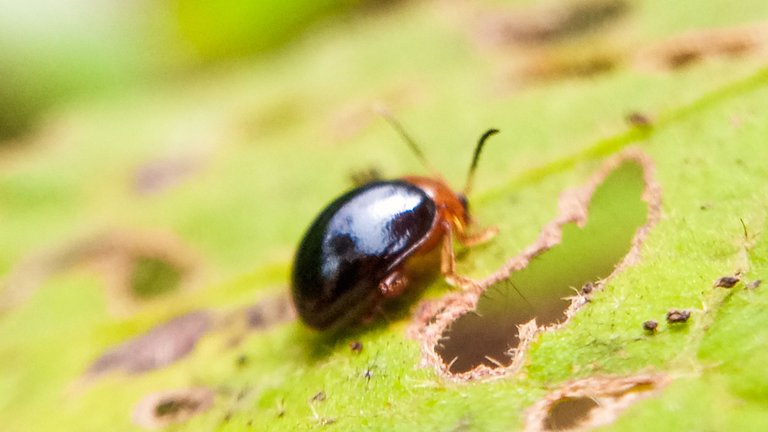 | Camera | Smartphone |
| --- | --- |
| Location | Forest Aceh, Indonesia |
| Category | Animal |
| Editing | Snapseed |
| Photographer | @ridor5301 |


---
---