Fungifriday || Some unique and amazing types of mushrooms today

This Friday I want to share some of the mushrooms I hunted in the forest on the #FungiFriday community held or by @ewkaw
---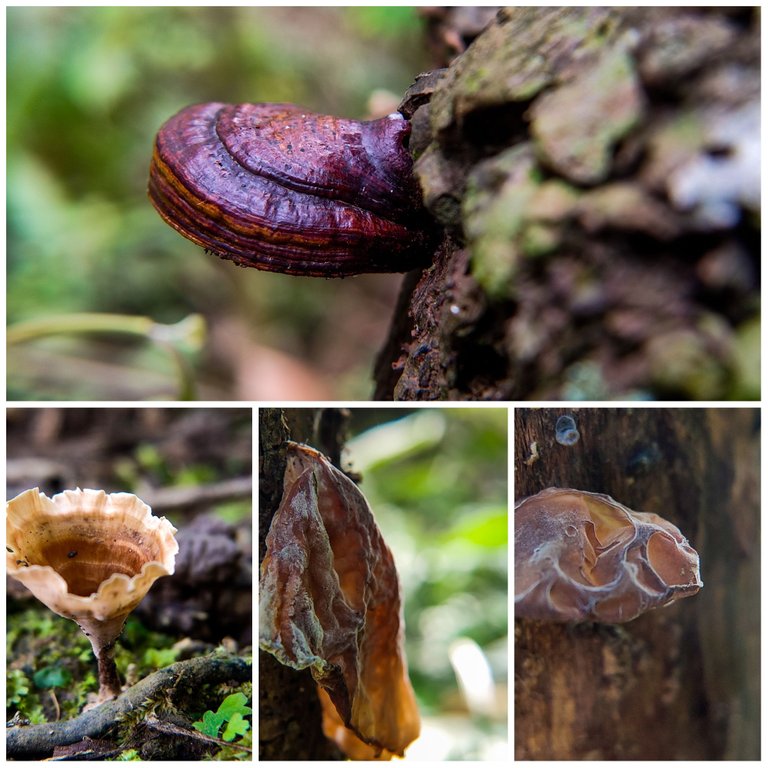 On this occasion, today I again found three beautiful and unique mushrooms in the forest not far from the village where I live because unlike yesterday I was exploring the forest far from the village where I live, these three species of mushrooms often grow on rotten wood and on trees because fungi are included in organisms that obtain food from organisms, so the fungus will absorb substances from the wood where it grows and to reproduce until it grows.
And these three mushrooms that I have have the characteristics of various unique and strange shapes and others because these mushrooms have their own characteristics from and various other plant forms, mushrooms are very fond of damp and cold, usually mushrooms will grow in the rainy season and on occasion Here as usual, I will show you some collections of mushrooms some corner shots of these three mushrooms and I hope you like some of my shots this Friday.
---
Lingzhi, Ganoderma lingzhi, also known as reishi, is a polypore fungus ("bracket fungus") belonging to the genus Ganoderma. Its reddish brown varnished kidney-shaped cap with bands and peripherally inserted stem gives it a distinct fan-like appearance. When fresh, the lingzhi is soft, cork-like, and flat. It lacks gills on its underside, and instead releases its spores via fine pores (80–120 m) yellow colors.
And at that time I found in the areca nut tree and then I took some shots of this beautiful mushroom with some angles of the picture and it looks very beautiful and attractive.
---
Lingzhi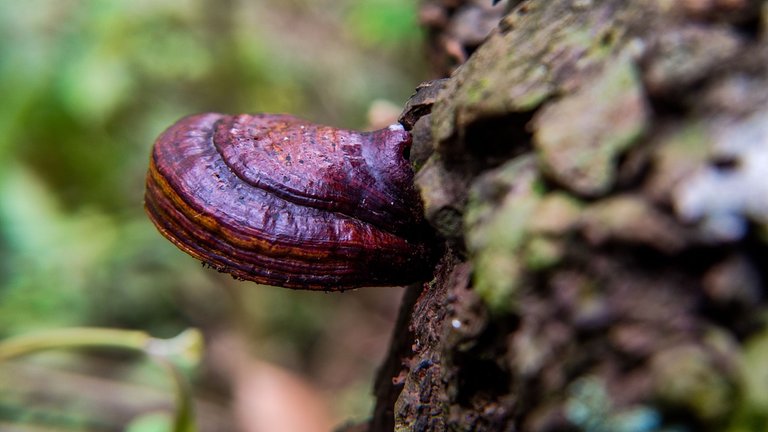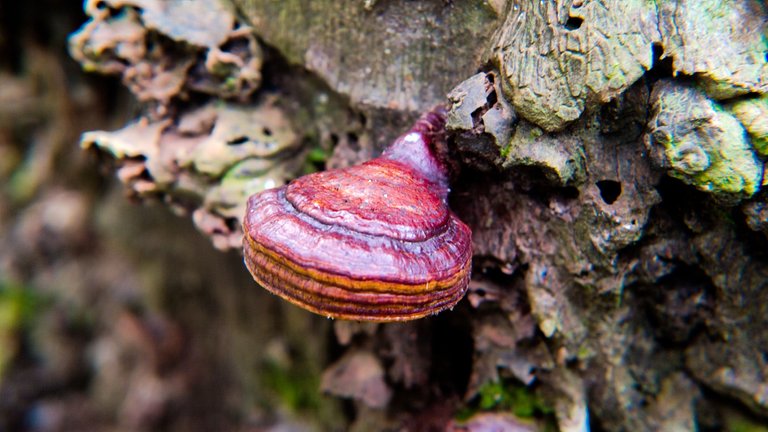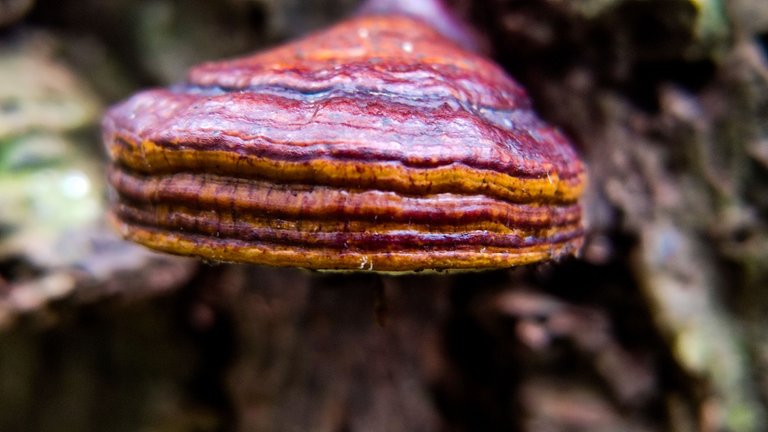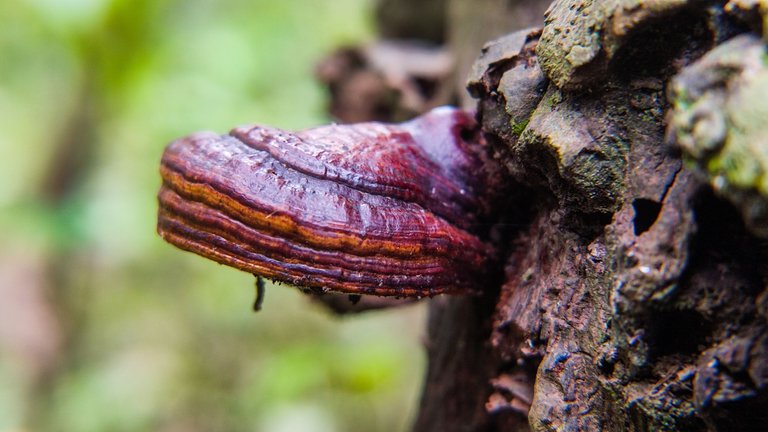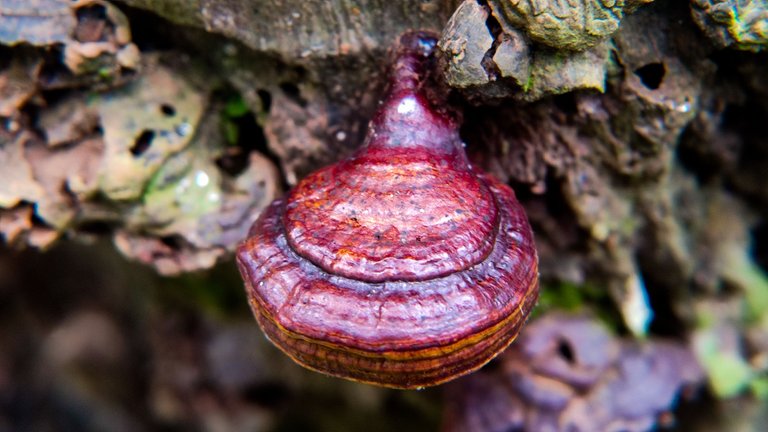 ---
Podoscypha is a genus of fungi in the family Meruliaceae. The genus has a widespread distribution, especially in tropical regions, and contains about 35 species.
And I found it on the edge of a dead betel nut tree, but it grows on the ground and looks very beautiful and unique because it has a very attractive side of beauty compared to other mushrooms and you can see below.
---
Podoscypha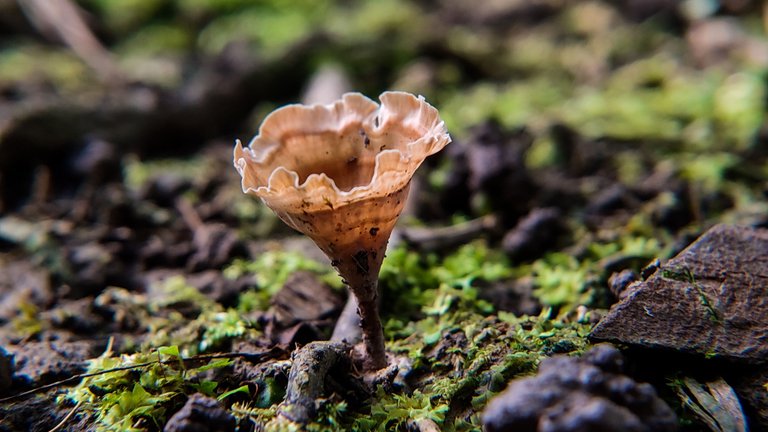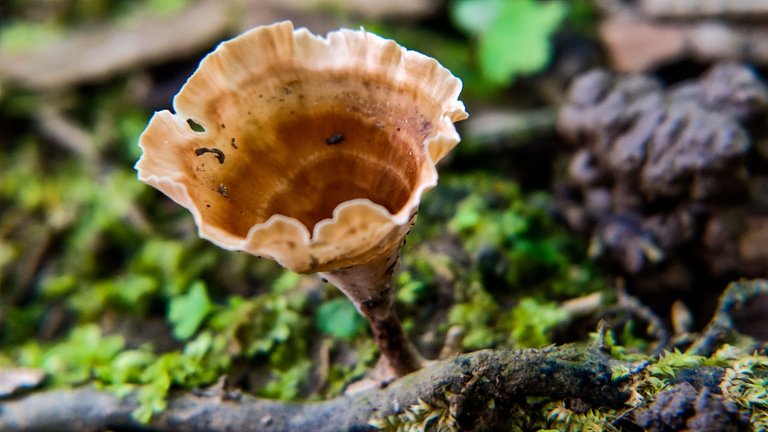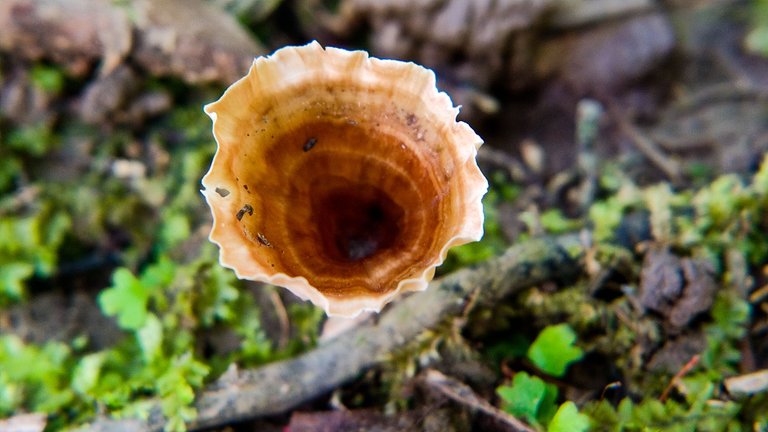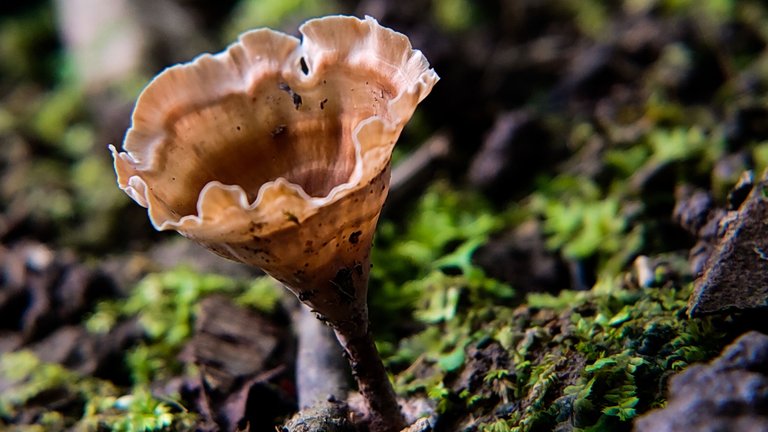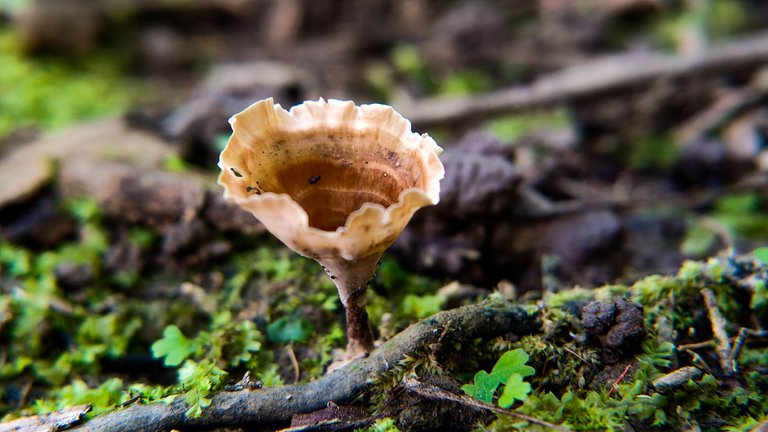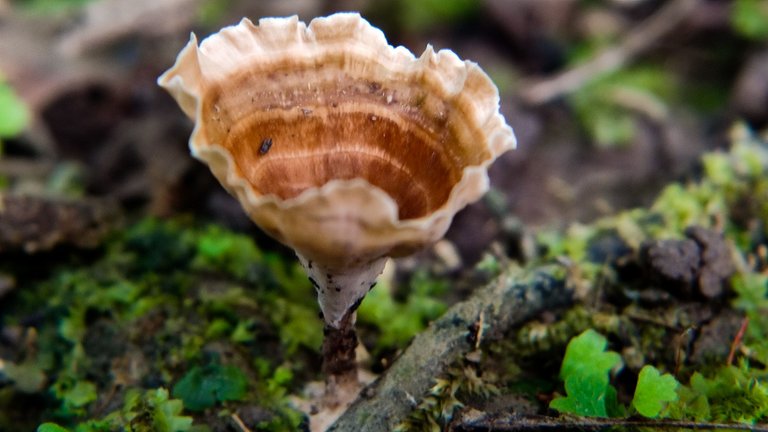 ---
Black ear fungus (Auricularia polytricha, synonym Hirneola polytricha) is a species of fungus from the class Heterobasidiomycetes (jelly fungi) with dark brown fruiting bodies, semi-clear, bowl-shaped resembling human earlobes. And this mushroom can be eaten and black ear fungus is also often used as an ingredient in traditional medicine because it is known to have anticoagulant properties.
And I found it on a dead brown tree and at that time I saw this mushroom growing some black ear fungus and it looks very attractive and has a beautiful side of bright color that has its own characteristics.
---
Black ear fungus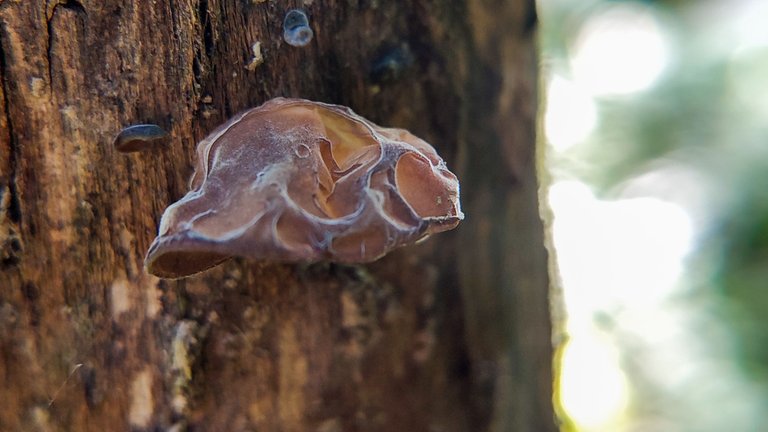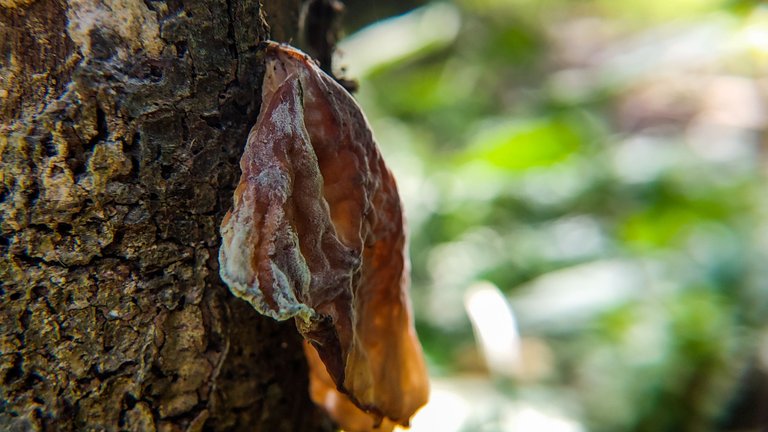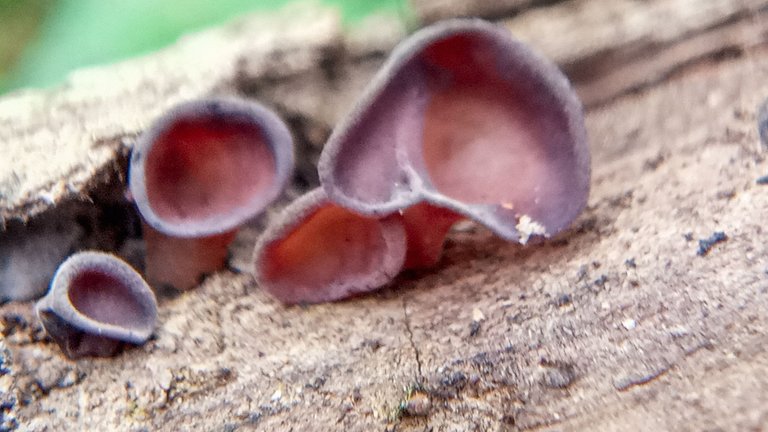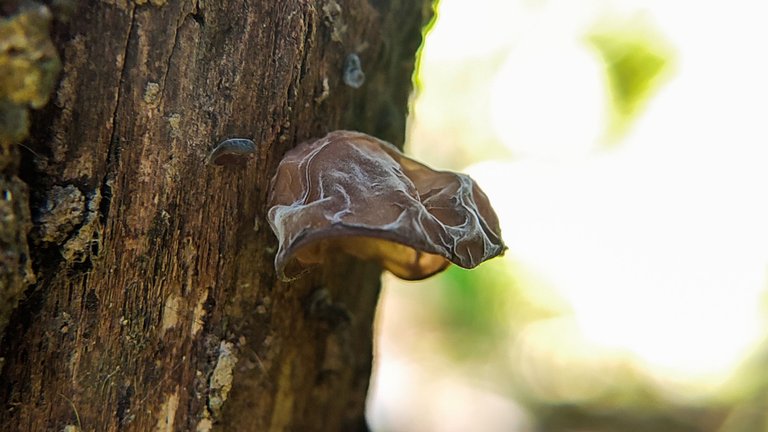 | Camera | Smartphone |
| --- | --- |
| Location | Forest Aceh, Indonesia |
| Category | Mushroom |
| Editing | Snapseed |
| Photographer | @ridor5301 |


---
---