fungi friday || Two unique mushrooms are dried ear mushrooms and Coprinellus which are so beautiful
Hello everyone, on this Friday's challenge opportunity I have a collection of some beautiful and unique mushrooms that I will show you all mushroom lovers and in the #FungiFriday community held or by @ewkaw today.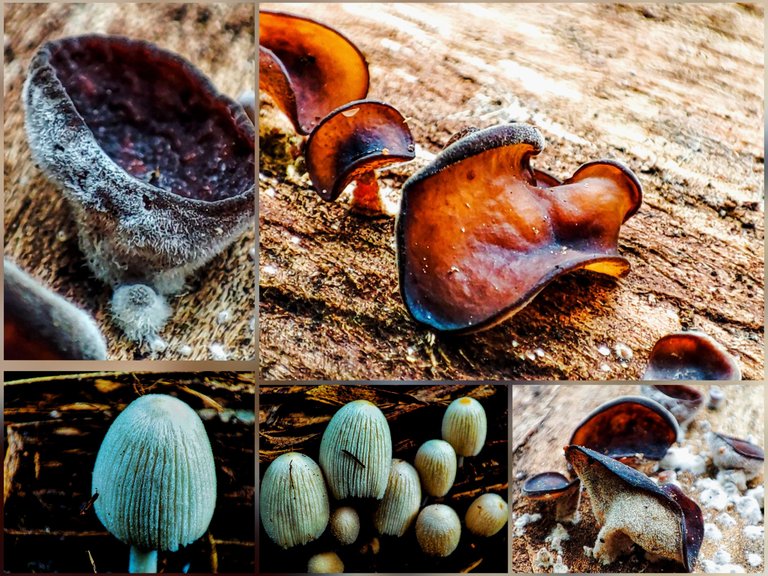 As usual today I found some mushrooms that I met in the forest and I will show them to mushroom lovers this Friday, because today I found beautiful mushrooms and some of them are really very stunning because each mushroom has some very unique characteristics and strange because each growing fungus absorbs substances from dead wood where they will bloom and thrive.
And as usual today I prepared two mushrooms that I found today and often grow on rotten wood on dead trees, namely two types of mushrooms, namely Coprinellus, and dried red ear mushrooms.
🍄🍄🍄🍄🍄🍄🍄🍄🍄🍄🍄🍄🍄🍄🍄🍄
---
---
The red ear fungus (Auricularia auricula-judae, synonyms Auricularia auricula, Hirneola auricula-judae) is a species of the Heterobasidiomycetes class (jelly fungi) with reddish-brown fruiting bodies and shaped like human earlobes.
And I found it in the bushes on a dead tree and I saw that some of these red ear mushrooms had died so they had dried up and maybe they had been in the sun for the past few days, but I saw some of them had a strange unique body shape and at that time I immediately took several pictures of this red ear mushroom with several different angles to show the beautiful side of this mushroom.
And on this occasion I will capture some pictures of the red ear mushroom which you can see below.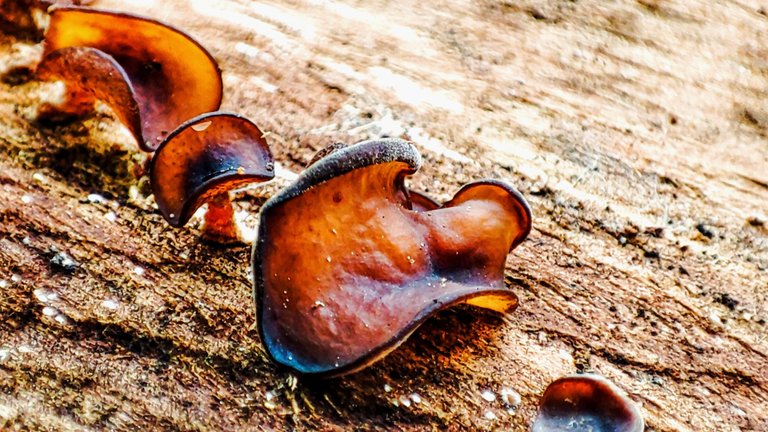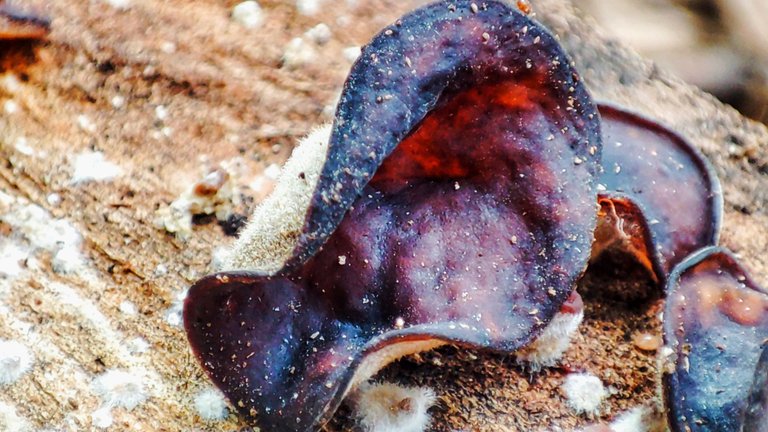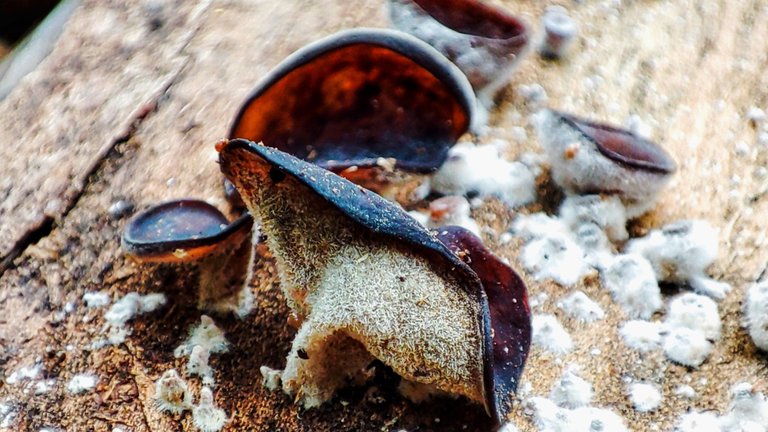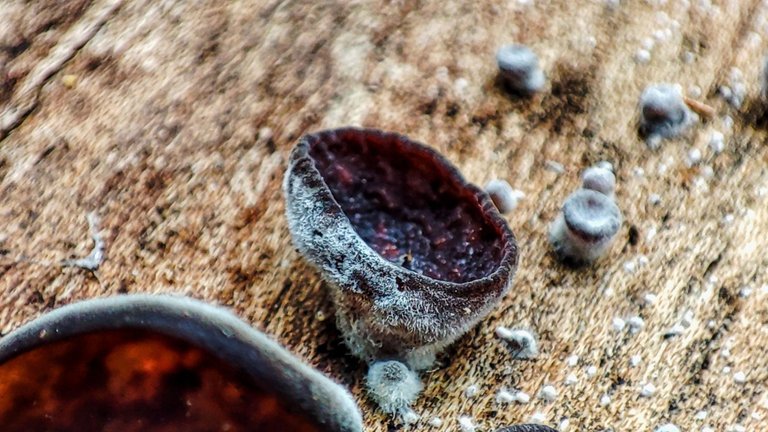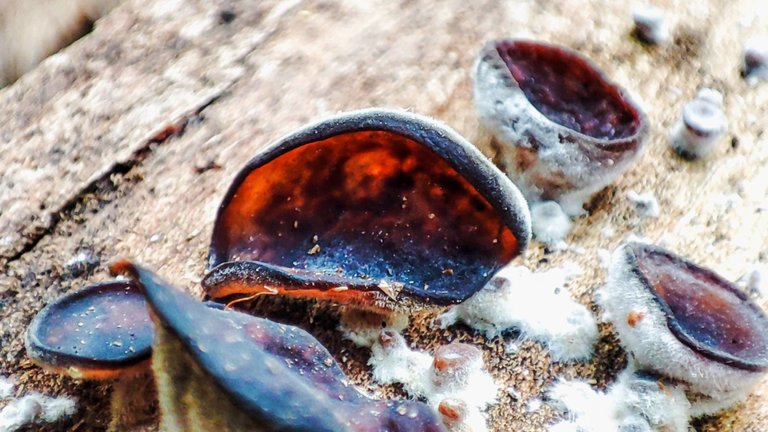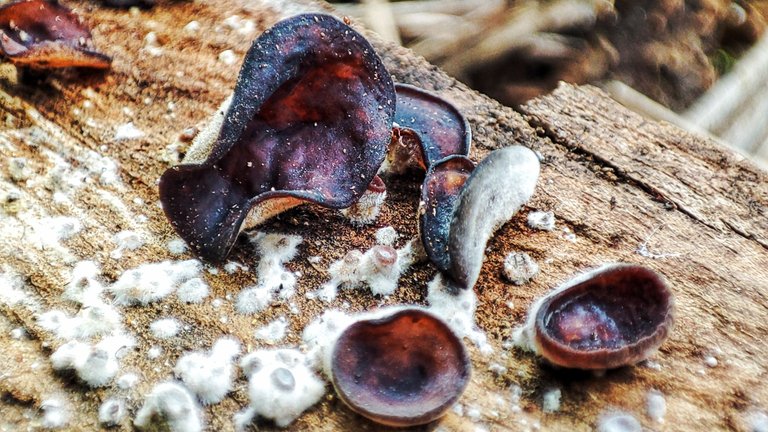 ---
---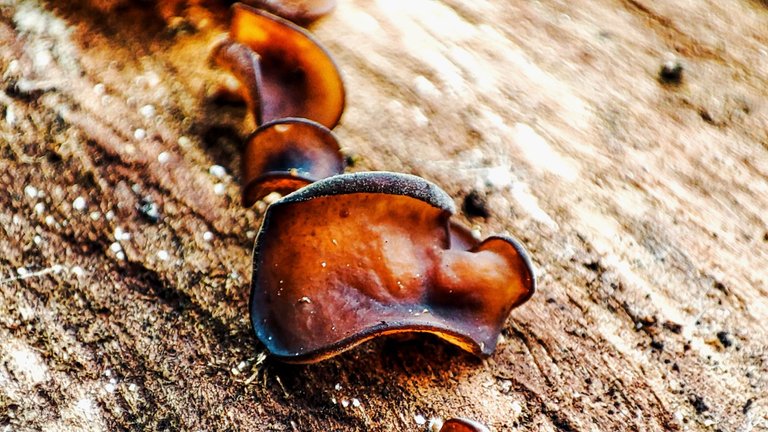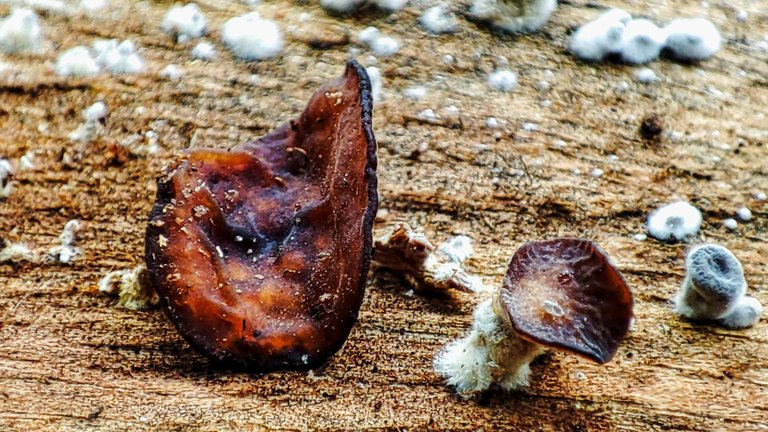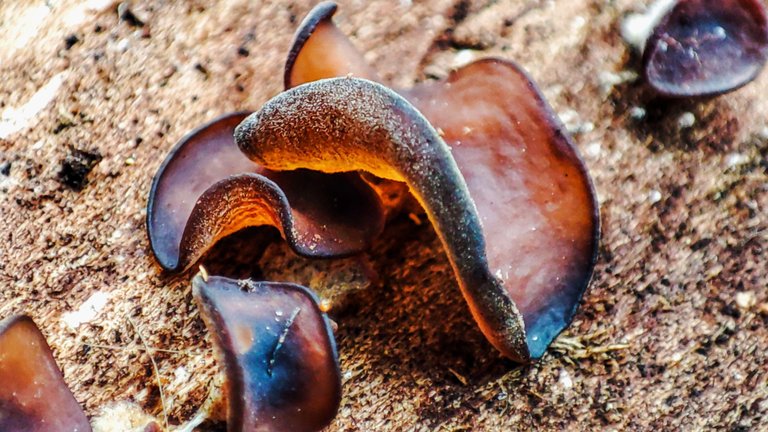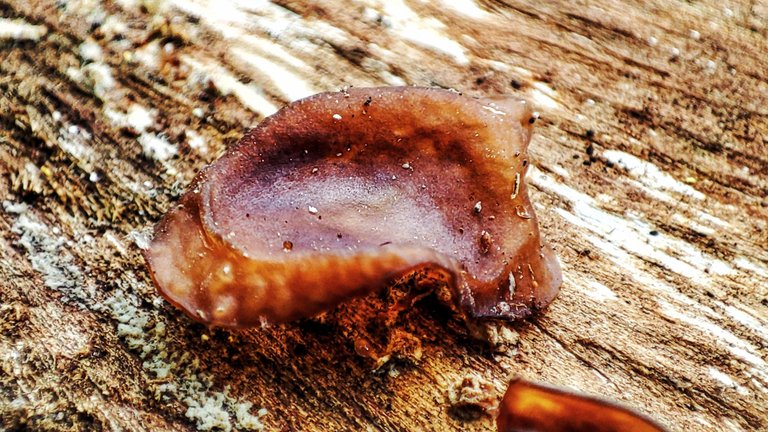 ---
---
Coprinellus is a genus of mushroom-forming fungi in the family Psathyrellaceae. Most Coprinellus species were transferred from the once large genus Coprinus.
Coprinellus mushrooms can be found in the rainy season but today there is a Coprinellus species that is still left in the summer, and at that time I did some shots of this Coprinellus mushroom from its very beautiful shape and has a small umbrella before it blooms and thrives and will be seen very stunning.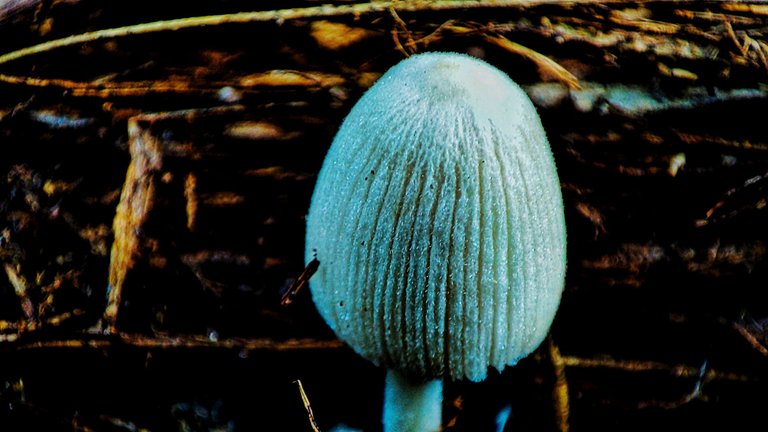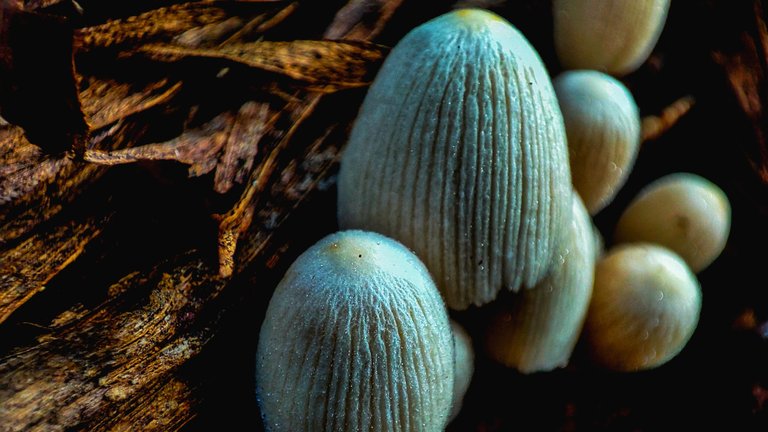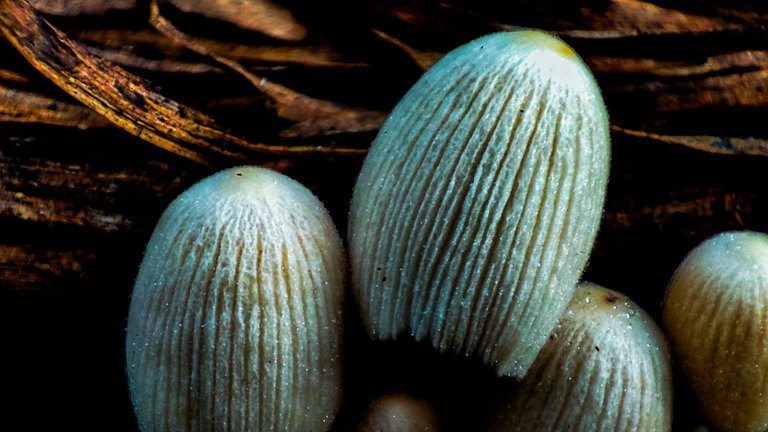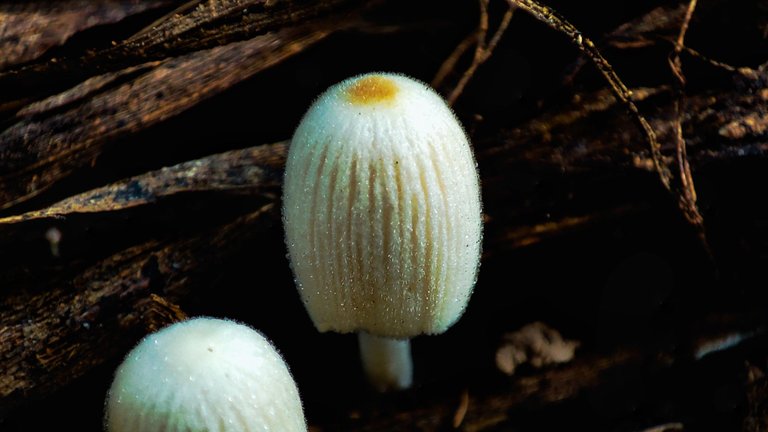 ---
---
| Camera | Smartphone |
| --- | --- |
| Location | Forest Aceh, Indonesia |
| Category | Mushroom |
| Editing | Snapseed |
| Photographer | @ridor5301 |


---
---