My village is the place I chose and I am happy to live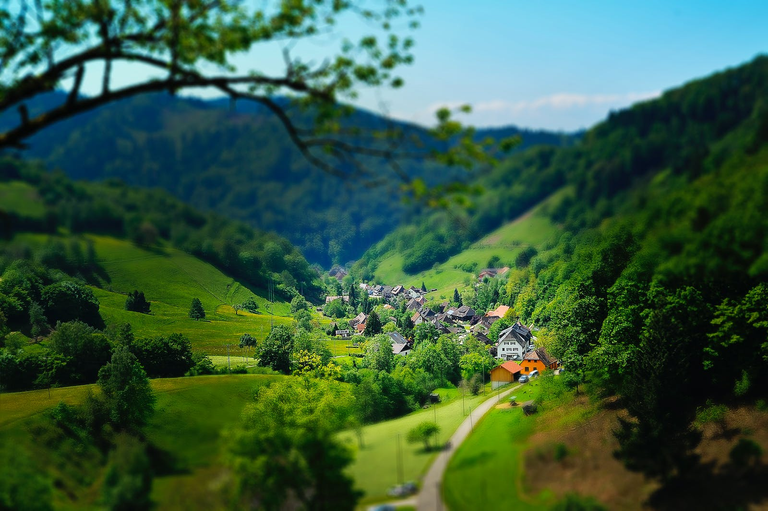 Font
I consider myself privileged and this theme is a good one for us to be able to reflect on our lives and whether or not we are really happy where we live, with what surrounds us.
I feel privileged in this matter, as I said at the beginning, because I was born in a village, I love villages, despite being small places, it's like we live with a huge family, because we all know each other, all or most of us help for good common, there are activities and encounters that are totally different from a city and who lives there.

My village is on a hillside and a big river passes near my village, which makes the scenery wonderful.
Many people visit my village because it is an area of outstanding natural beauty.
Another advantage of living in a village is the silence, listening to nature, waking up in the morning with the birds singing next to our window. Many people use bicycles to get around or take long walks outdoors.

For me, the only advantage of cities is that they have more services, like hospitals, stores, and everything much closer and in greater quantity.
But for me it was unthinkable to live in a city, despite having already been working in a city for a year, when the end of the day came I always wanted to return to my village, to my little corner, that's where I feel good and happy.
My choice is to live in a village, but maybe because I was born in a village, but I think that many people who live in the hustle and bustle of cities and in my parents there are many are increasingly buying houses in villages, rebuilding houses to live a better life quiet in nature.
So I can list a list of great advantages that I have in living in my village and they are:
-People are friends with each other
-Feels like we live in one big family and a close-knit community
-Nature is beautiful and we feel very good
-Silence is very good compared to cities
-We do our subsistence agriculture and also give vegetables to other neighbors, so there is a great sense of sharing
-Everyone cares about everyone else, and everyone wants to help each other.
-There is not so much stress because life is calmer
-We walk a lot more on foot or by bicycle and we don't use the car much, only when we have to leave the village.
-The relationships of friendship are more intense and in greater numbers.

Regarding the city, the points that I consider best are:
-There are more services available such as hospitals, shops, restaurants, among many other services and a large number of offers.
-In terms of employment, there are more opportunities for people, as job offers are increasingly diversified.
These are the advantages I chose and the disadvantages over the village or the city, but I wouldn't trade my small village for anywhere in the world, I love where I live
---
---