Fulfilment Of Desire
In recent times, the time has been going so rapidly...I'm trying to catch the time but it flies up with a gap, I sit tonight to find out the gap. Only a couple of meaningful questions can help me to find out the gap I mean how my recent times are moving so fast? Oh, yeah I found the answer. It's approximately 5 years later, one of my most beloved cousins has come from abroad, he has come without informing anyone, he did it because he wanted to surprise all. Although somehow I heard about his coming news from one of my uncles I could not believe that. Because For quite a while I had been sleeping more and for this reason, I thought I was in a dream and I heard the news in a dream...hehe.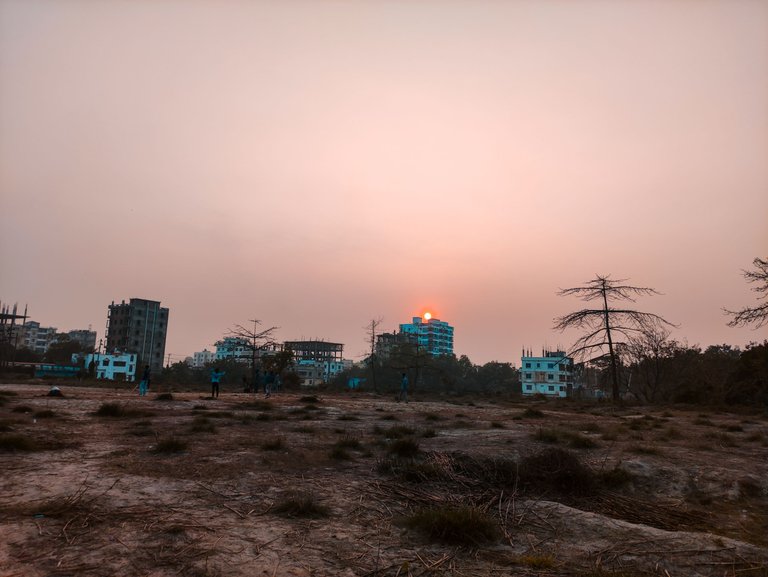 After that almost 15 days passed and I had forgotten the news which I thought I heard in my dream. But it was not a dream, one day after taking my lunch I was as usual resting in my bed. My phone was beside my pillow and suddenly it started ringing, I saw an unknown number on the phone screen, despite all the facts I received the call and I heard someone calling with my name. I got surprised and asked, " who are you?" He replied, "I'm your brother. Where are you right now?" After hearing the reply I got more shocked than before and had got confidence that the news was not fake which I heard a few days back and that's true.
I was so much excited to meet with him. Because in my childhood times I spent such a quality time with him although he is very much senior to me, he loves me very much. A couple of days back in the afternoon I went out for a lonely walk when I feel bored with my times I prefer to take a walk, a lonely walk with nature. As usual, I was walking and providing full freedom on my legs to where it wanted to go. After walking, walking and walking I got stuck in one place, the place is where boys were playing cricket. Oh, cricket! My most favourite game.
The game which is my most beloved game. I was standing in a corner of the place and was watching some beautiful hitting shots by the boys. There was a pond next to the place, a boy was hitting the ball very cleanly and suddenly in one shot the ball sail over in the pond by a six. Oh, the match hadn't been postponed because they had another ball to play. Within a short time, the ball had not gone the same direction in the pond and finally, the match has been postponed and all boys were ready to search out the two balls.
As the sun had been going down I reversed back to my home path and at the time of coming back I felt very nostalgic and at the same time I had a great thirst to play cricket but in recent times it's quite impossible. You may think why playing cricket is impossible to me? The reason is at present I have no friend who loves to play cricket because everyone is busy with their own stuff.
Luckily the next day my desire had been fulfilled, my cousin called me and asked me, " Do you have time to play a cricket match? " immediately, I said yes. I forgot when I last hold a cricket bat, but my heart was saying that you can play enough good cricket. It was a circle league that's why I was being brought down at last over as a backup player. But, surprisingly I hit 5 boundaries in the last over. Although our team was unable to win the match I was quite happy after playing cricket for such a long period of time.
---
---