An Urgent Call
I am a nocturnal person. I am a guy who is always awake till late at night. This is not a habit of mine for a few days. It is a habit from my school life when I was in class 10 I studied till the late at night from that time this bad habit was being caught. I know this is a bad habit so I tried a lot to get rid of it and I succeeded. But because of the Corona pandemic last year, when the whole country was being locked, I spent a lot of lazy time and this habit is re-attached to my life. Lockdowns have recently been lifted from all countries and living standards are slowly returning to normal. So, I am trying to change my bad habit.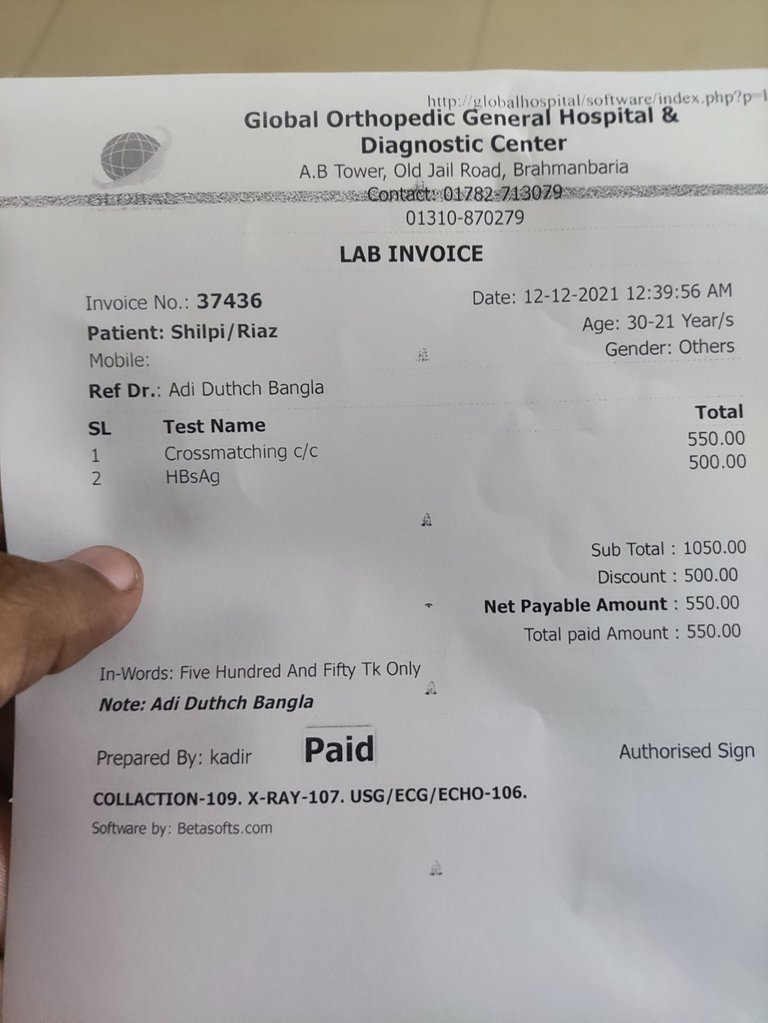 last night, I want to go to bed at one o'clock. Suddenly a friend of mine knocked me out and asked for my blood group. I replied, " My blood group is O(+ve). "
He immediately asked me, " where are you now? " I told my location. " Can you donate blood now, It's very emergency? ", He told me. Ok, let me give a minute to think. Even though I wanted to donate blood, I have never been donated blood before. Most of my friends laugh at me for not giving blood to anyone so far and they think I'm scared so I don't give blood. But that's not true at all.
First of all, I would like to say, My blood is not a rare one. O(+ve) is one of the most common blood and this is one of the major reasons why I haven't donated blood. Secondly, I would like to say about my family. In the past, whenever I told my parents about blood donation, my parents always refused. This is the most major reason why I have not to donate my blood yet.
Late at night, everyone in my house was sleeping at that time. I was wondering what I should do by calling him. I took a deep breath and called him that I was coming to donate my blood, no need to worry. The hospital where I was going to donate blood is two kilometres away from my home. As it was a very late night, I found a close friend of mine online I required him to come with me.
At night as everyone was asleep I opened the main gate silently of my house and went out without telling anyone. There were no people on the streets, Finding no vehicles on the road, my friend and I started walking. After a while, we saw an empty rickshaw and with that, we went to the hospital.
Since I was going to donate blood for the first time, I was a little nervous. But, luckily everything went well, I didn't feel any weakness. After donating blood, the patient's husband came to me and expressed his gratitude. He has a very small job and It has the fourth child and It's his first boy child, so she cried with joy. Afterwards, I went to see the newborn baby, the baby was very cute. May the son change his luck and fulfil his father's desires.
I was very happy to be able to help people at such a time. It was such a great experience of mine. If you donated your blood, you can share your first blood donation with me in the comments section. I will glad to hear. And if you haven't donated blood yet, you may try your best when you get the chance. Because It has a great feeling. There is different kind of happiness and self-satisfaction in helping people.
---
---