A Glimpse of my Basketball Journey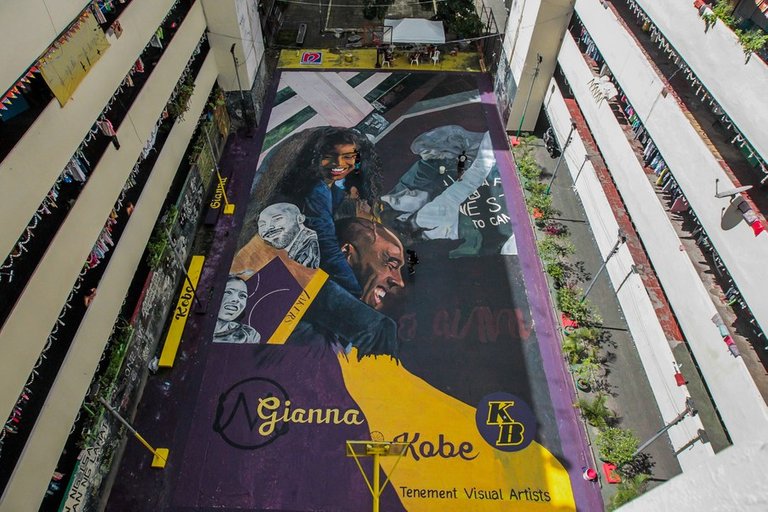 http://www.xinhuanet.com/english/2021-01/26/c_139698284.htm


The Sport of Basketball is a fun sport and great past time to others whether your a boy or a girl or your old and young. Basketball is a great way to have fun with friends and possibly make some new ones. That what makes the sport so interesting and so fun to watch.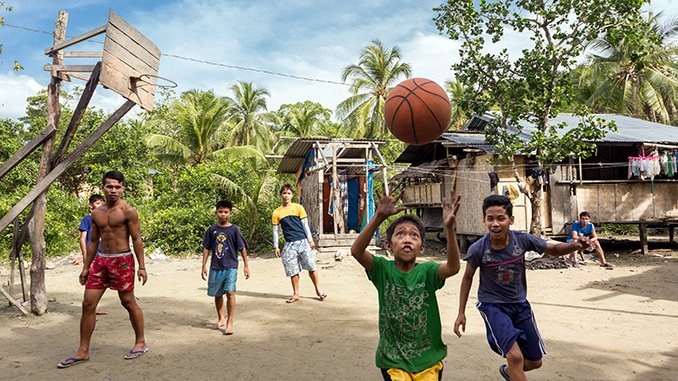 https://kvhmobileworld.com/philippine-basketball-why-so-popular/


To some people basketball is just a past time game but for me it means so much more. Basketball is my passion. Playing basketball since elementary days really taught me much about life and myself. Once I'm holding a ball or I step onto the court whether there's a crowd or I'm alone it feels like I'm a bird out of a cage, my mind becomes free. I can't think of anything else but enjoyment especially when I'm with my friends. When I play basketball I feel much more confident and makes me not to care much about how others think about me. I considered Basketball court as my second home not because I spent a lot of time in there but it gives me opportunity to express myself and escape from reality while being with my friends that I considered family and Basketball taught me so many life lessons that I can apply for myself.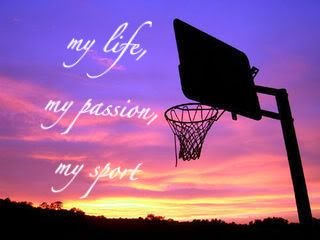 https://www.pinterest.ph/pin/75998312431910812/


My Basketball Experiences
I started playing basketball when I was in my elementary days. I remembered everytime the classes ends we run directly to the basketball court to play with our friends. We didn't mind even though were still wearing our school uniform as long as we are enjoying ourselves. That happens everytime every after school. During Saturday and Sunday our friends stays mostly at the basketball court.
During my high school days I still plays a lot with my new friends and classmates. Even though there's a lot of people that wants to use the covered court, we still wait for our turn just to play and enjoy ourselves because there are only two covered court. We are able to compete with some players who are older than us on that said court. Luckily we managed to defeat them sometimes. I still remembered we played against a team with a lot of gangsters, they are so physical in the game and they cheats and complains a lot because the referee are also their companion. We just finish the game and leave the court to avoid us from being in trouble. We didn't mind the bet that time as long as we are okay.
I also joined our Barangay Basketball Team and competed with the other barangay teams especially during "Fiesta's and Pa Ligas" here in our municipality. Sometimes we win and sometimes we lost because that's what games like. Right?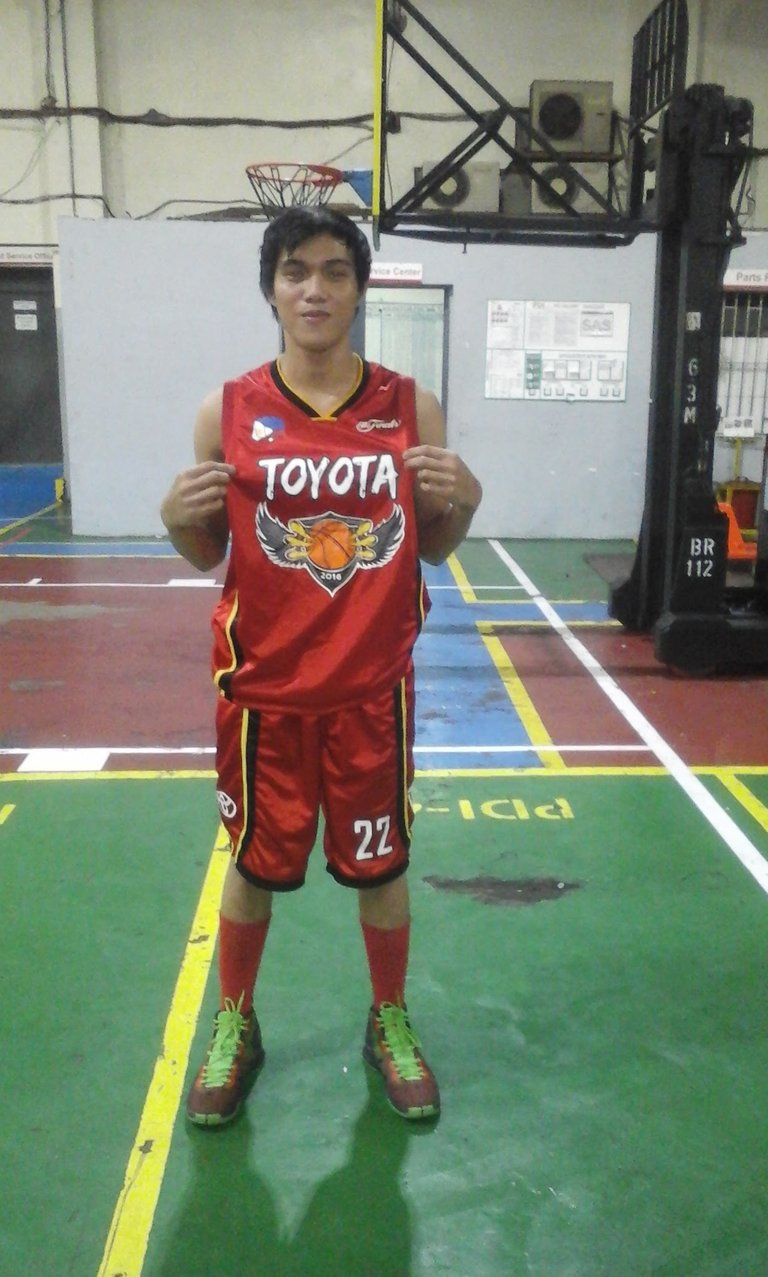 Because of my fond and love of basketball everytime there's a basketball game happens in town that time we always watch every game especially during "Intertown Basketball League", wherein every municipalities fights for the trophy in the said competition. Here we can see the players who are really good at playing Basketball in every municipality. The other team even gets "Imports" just to win the game and get the trophy. There's a big prize waiting for the lucky winners of the league. The memorable game that I watched during that time was the game of "Gabisan Hilongos Team", which was our municipality versus "Inopacan Team", which was also a solid team. The Hilongos team gets Mark Yee an Import who are a professional basketball player from PBA (Philippine Basketball Association) from the Team Meralco Bolts.
It was a though and close game but at the end our municipality wins the League.
After the game I didn't miss the chance to get a picture with my idol Mark Yee.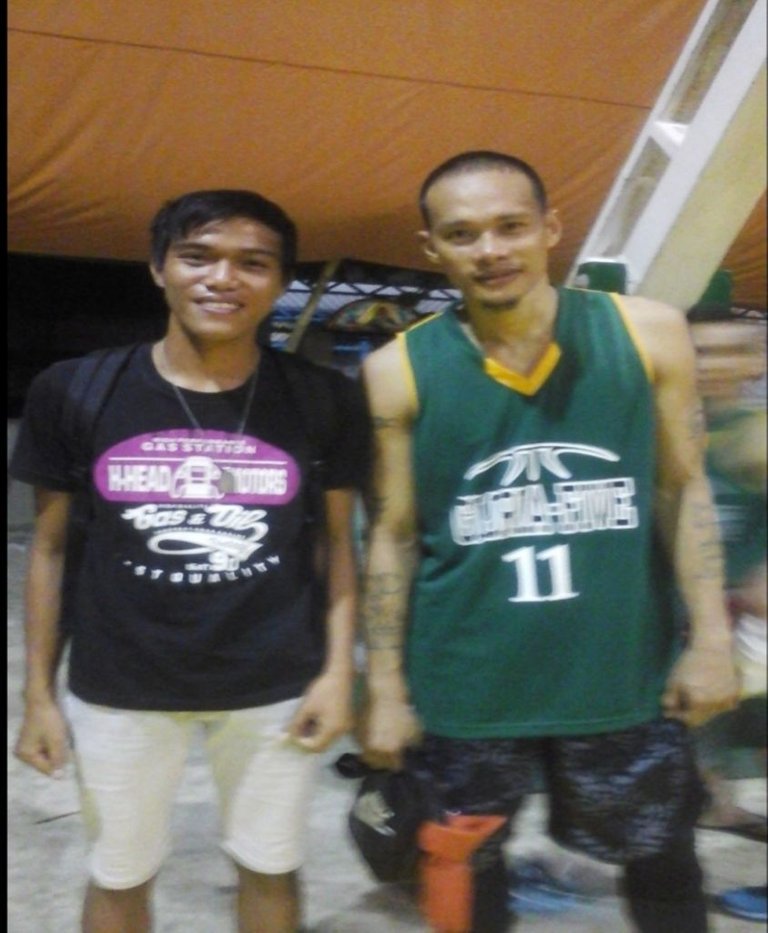 Idol Mark Yee
During my college years I lay low to basketball because I want to focus on my studies that time. I still played basketball but not as the same as during my elementary and high school days. I really want to tryout to our campus varsity team that time but I ended up not doing it because I'm afraid that I might not be picked because there's a lot of talented players there and I'm afraid also that it might affect my grades. I only watch the practice games of our Varsity Team and during Sport's Events like Campus Meet, Intramural Meet and etc.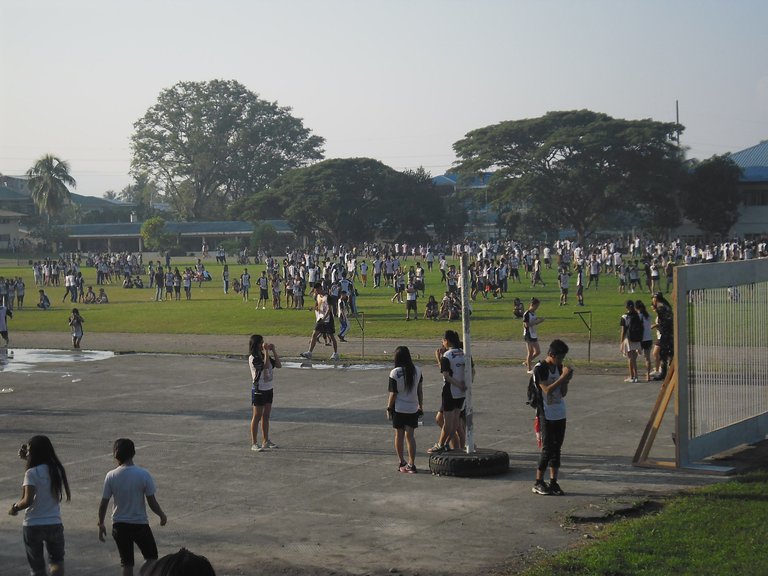 Slsu Main Intramurals Day
Right now, basketball is still in me and I still love to play and watch it. We even did became the Basketball Champions in our Company Sportsfest way back year 2016.
Sometimes here after we finished our work, we played basketball with the guards and the people here in the compound.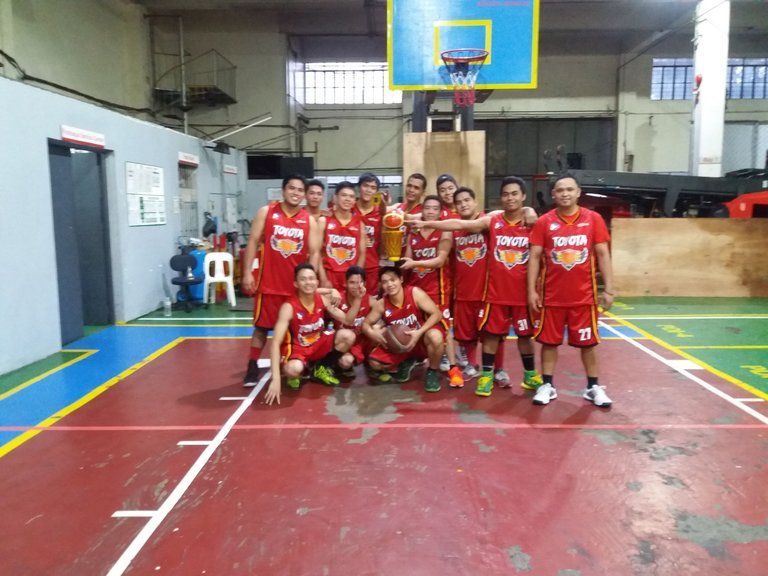 Sportsfest 2016 Basketball Champions


Basketball is already in my blood and it will never fade away. Basketball helps me build my personality and for who I am today. Basketball really taughts me many life lessons that I can apply to myself that I will also tackled in my next blog.
That would be all for today my Hive family.
Thank you guys for reading my blog.
Rhedren20
---
---