Take a walk to the beach and enjoy free time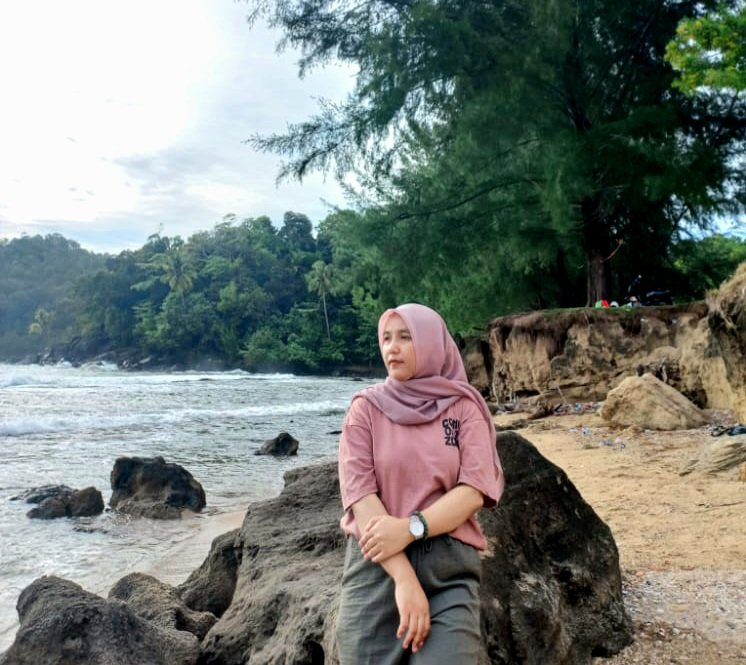 Helo everyone. Friends in the hive Asia community. How are you?. I'm sure you all are enjoying the day this weekend.
First of all, greetings from me to all of you in this community, this is my second post after a few weeks ago I published a self-introduction post on blockchain hive, and this is my first post on hive Asia community.
In the previous introductory post, there I stated about how a number of topics will be focus in my next post di blokchain hive. All the things that I stated are part of my hobbies and habits in my daily life, traveling to enjoy free time is one of my hobbies, but not limited to that topic, for example on the topic of food, culture and several others in accordance with the journey of life that I will go through in the future.
What I understand from a friend's directive that brought me to the hive blockchain is that on hive we can post anything, as long as our posts don't violate the rules that are prohibited here. So I think it's great to be here with all of you.
But that's not the case, after I was lucky because someone took me to explore hive, the problem now is how can I become a competent writer to be able to describe all about the contents of my posts well, because basically I'm not a capable writer bring readers in the right direction according to the contents of the posts that I will share. This is a challenge for me and maybe also for those of you who are new to the hive platform.
But because I have the determination to be a good writer, today I decided to write a post about my sightseeing activities to enjoy free time on the beach.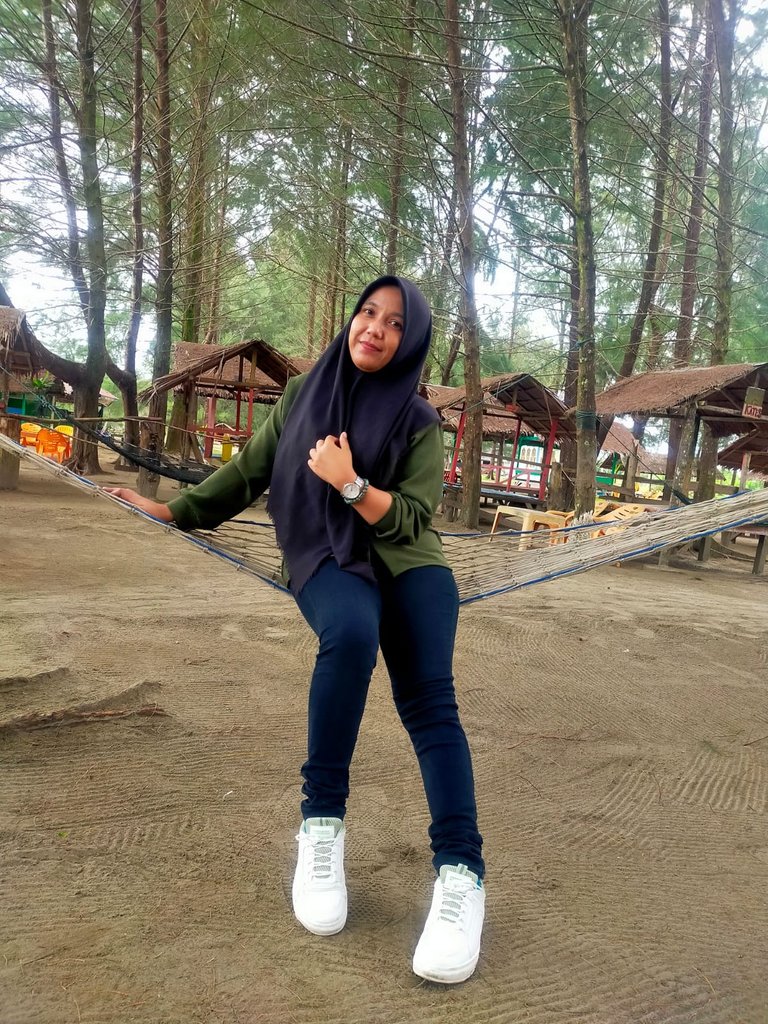 This is a photo I took a few days ago when I was on a beautiful beach with lots of pine trees protecting us from the hot sun.
A few days ago I had free time and was not in office activities, visiting a beautiful place like the beach is something that I have to do in my free time. The decision to choose a beach location to visit was also not without reason, that's because I also live quite close to the beach and our area is also known for its stunning coastline charm, almost all parts of the coastline in the district where we live have beautiful charm.
To find this beautiful place is very easy, you only need to explore it here and discover the charming coastline of our area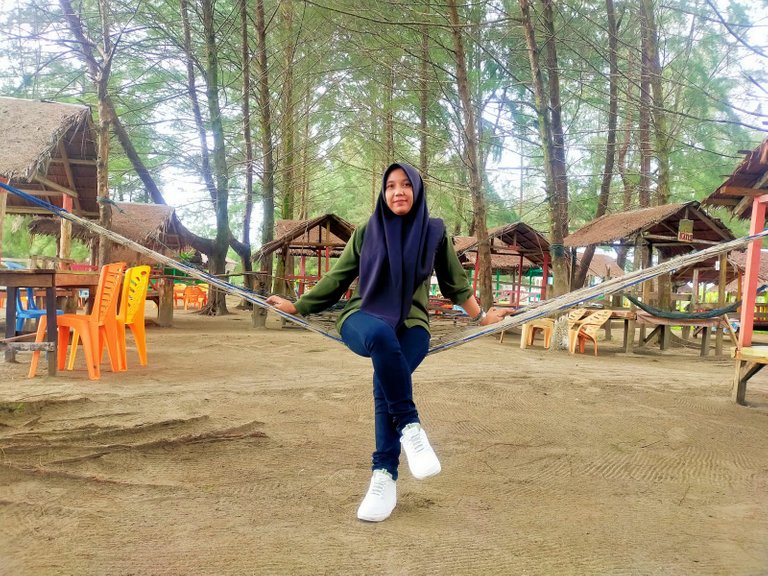 I am a person who really likes visiting the beach, because there we can feel the comfort that is served by the beach, the pampering wind and beautiful scenery, all of these things are enough to restore my spirit after so long in work activities and office.
There are also many huts provided there which are very suitable if you are visiting with your family. There are various kinds of drinks and food available, we don't need to bring any provisions, we only need to bring a wallet full of money. hehee...
But I'm sorry, because I didn't take a lot of pictures when I was here, like photos of food and drinks, that's because I don't really understand. I hope you guys understand. ;)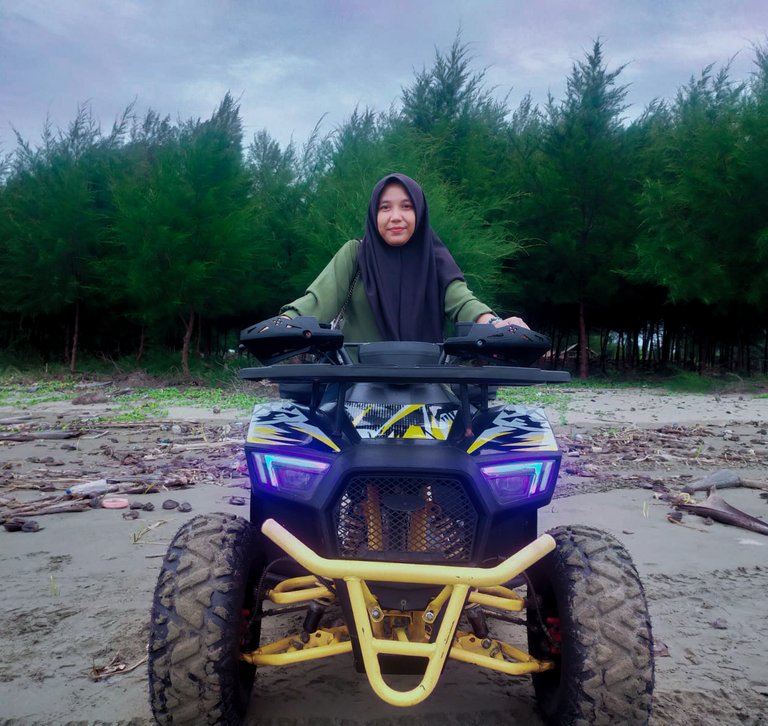 This time I was driving a vehicle to explore the sand road on the beach, this vehicle is also widely provided here, you only need to pay a certain amount of money according to how long you use it.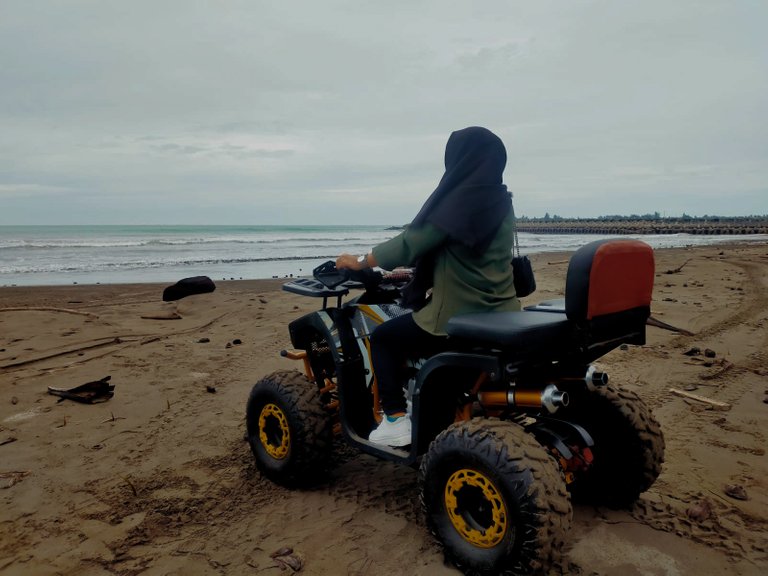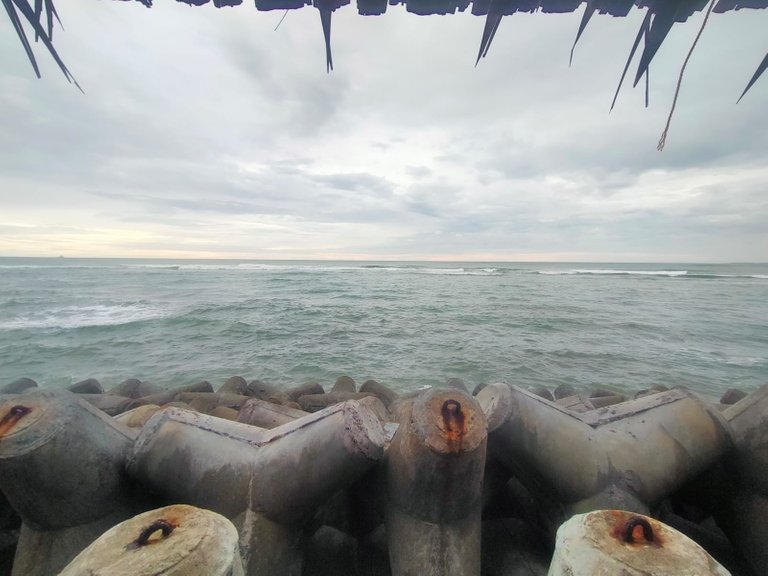 I really really enjoy being here with the many activities we can do, if you want to bathe in the sea, ahh that's very good and very fun.
I myself bring some clothes when I go here, because with so many things that make us play here, it will sweat :)
From morning to evening I have spent a lot of time here, and below is my photo when I was on the beach which has shifted slightly from its original position, here the beach has rocks that stretch out and are also beautiful which are perfect for taking photos.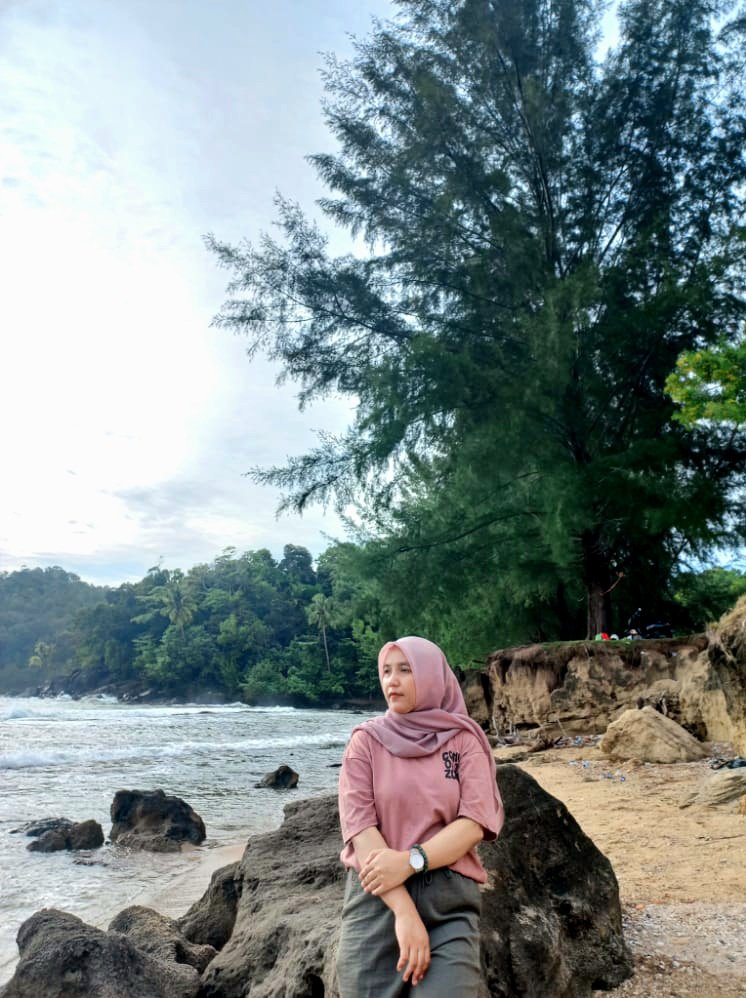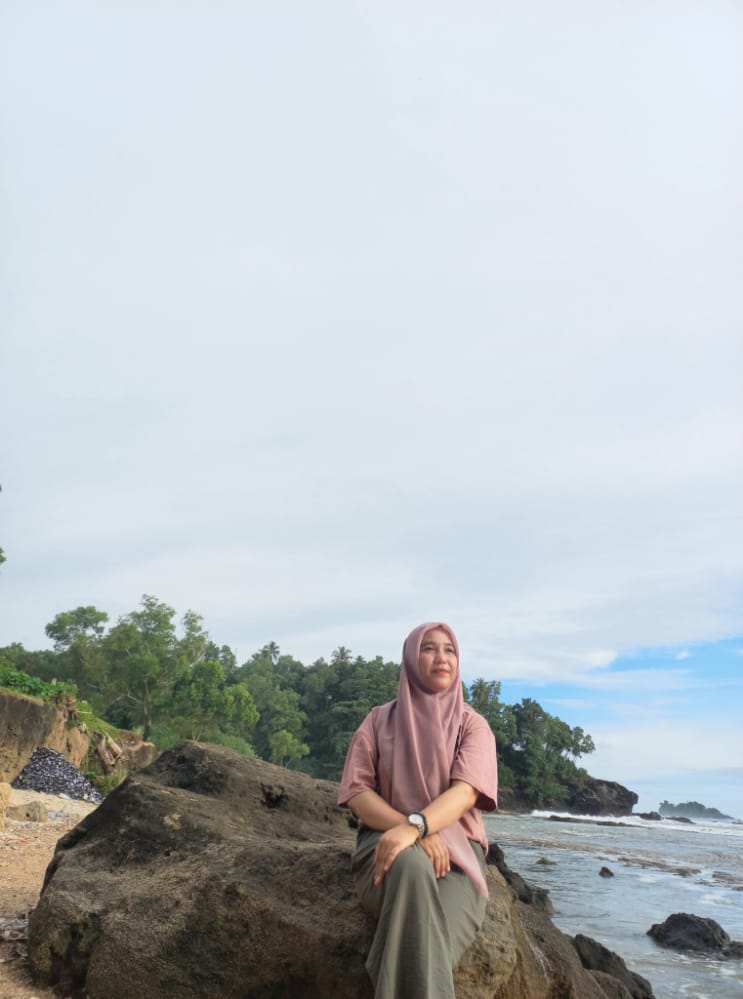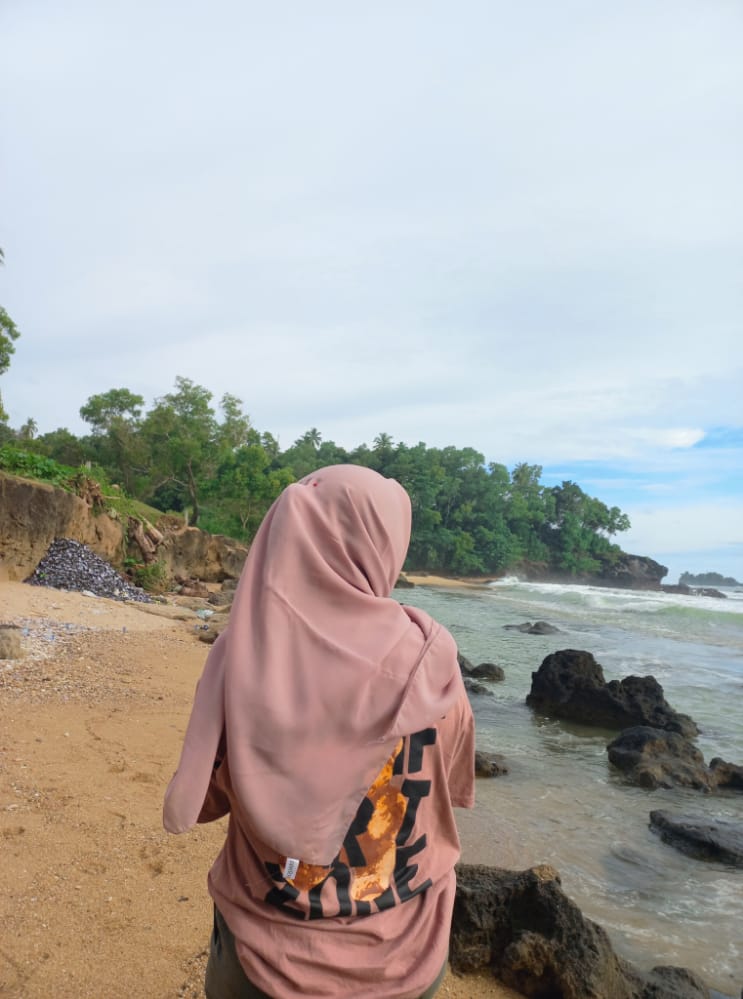 If you have free time, I suggest going to the beach, believe me, the beach will really get rid of all your boredom and will restore our enthusiasm for the next day to return to work.
I think this is what I can share for now with all my friends in this community, sorry if I haven't been able to describe my post properly.
Thank you to all of you who have stopped by and read my post, I hope all of you are willing to provide feedback, suggestions and opinions about my post this time.
I am RHANIA from Indonesia.
See you again in my next post.
---
---