Manchester United Down 2-0 At The Half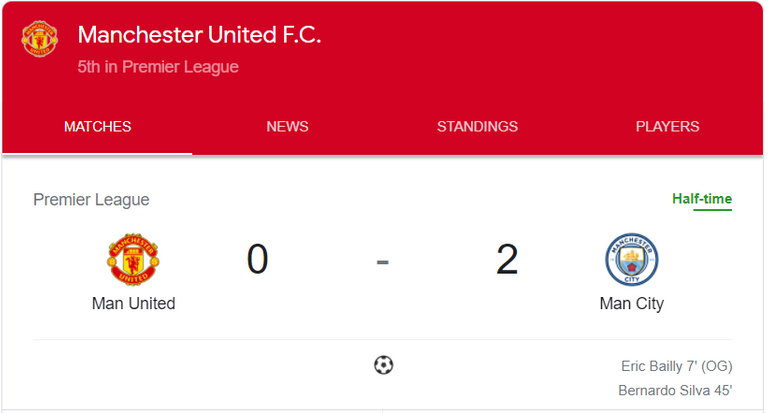 Well, I suppose it is better than being down 4-0 like they were when they played Liverpool. Horrible wouldn't even describe the performance and Man City aren't even playing that well. That's how bad Manchester United are.
Will Ole get the sack today? I think he should. He hasn't got a clue and they don't have a top team setup in place. That includes all the support staff.
It is sad to see Man Utd come down this far but that's what you get when you keep a dynasty in place for too long. Fergie became irreplaceable and once he left, there was too big a void to fill and the short term-ism became a detriment in itself.
If they had kept faith with Moyes or Mourinho, I think they would be in a better position than they are in now. Well, looks like it will be another couple of years before they can challenge for the title and that's despite spending a ton of money.
---
---