Fantasy Football Team For The Week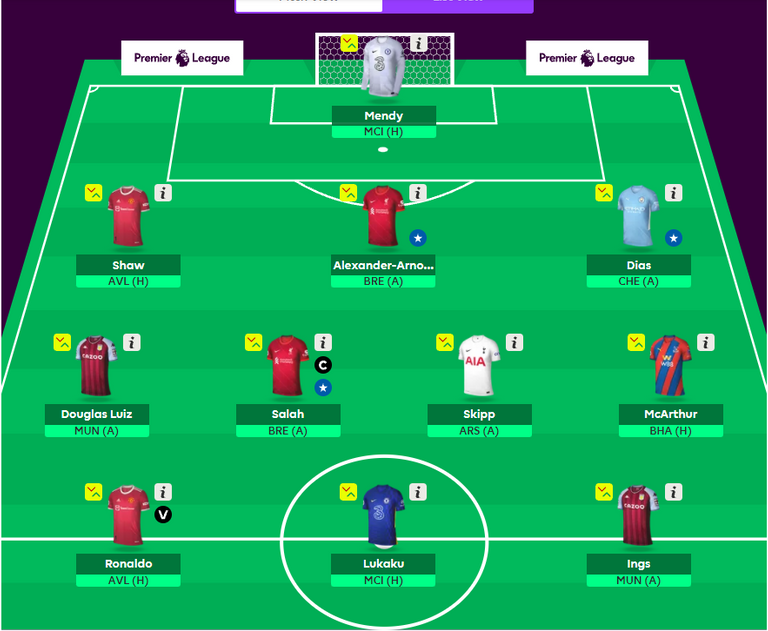 A couple of big games this week but none bigger than Chelsea vs Man City. If either team wins this, I think they win the premier league. Simple as that.
Manchester United are pretenders and Liverpool are always susceptible to injuries. Man City and Chelsea have so much strength in depth though.
My thoughts are that Chelsea will win this but you never know what happens.
The other big game is the North London derby between Arsenal and Tottenham. Both teams aren't doing too well although Arsenal are probably worse off.
Luckily none of my main points guys are from either teams. I used to have Son in my team but he then became disappointing so I replaced him with Ronaldo.
Ronaldo has been an inspired signing and I think will be top scorer come the end of the season. Maybe Lukaku might push him for it and I have got both in my team at the moment.
I hope Trent's recovered from his illness and doesn't give me another zero pointer match week.
---
---