Crypto.Com Could Be On The Up
Crypto.com has never been on my radar. I used poloniex, gemini, binance, coinbase and bittrex with the last 3 being my main exchanges. But recently, I am starting to notice crypto.com popping up everywhere.
There was the Matt Damon advertisement. There was also sponsoring an F1 team and the UFC. These attract so many eyeballs and more importantly, fresh fiat money into crypto.
Then of course there's the value of having a name like crypto.com itself. It definitely is memorable and one that people will search for when they think of crypto.
It is not all roses though. Users complain about the user interface and also the high withdrawal fees which really shouldn't be the case for crypto. I mean we all know what sort of gas fees we would have to pay so to charge a huge premium is sort of distasteful.
Anyway the coin is seeing some serious FOMO these days. It has tripled in the last 3 months: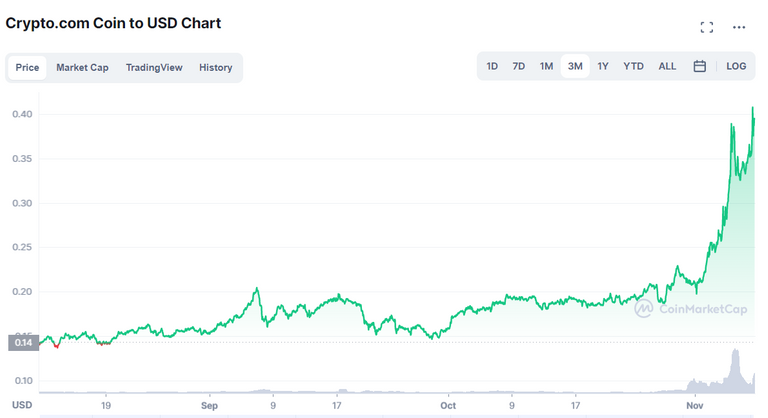 Market cap is 23 among all cryptos but it could be a top 20 coin soon.
---
---