Attack Damage Isn't The Only Variable To Optimize
Here's an interesting battle that I had. My opponent with mostly common and rares was able to have a significantly higher attack damage after getting the +1 magic boost from his Alric Stormbringer summoner.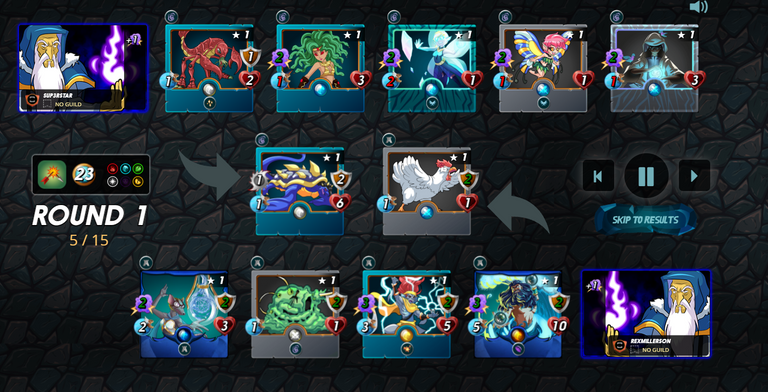 At the start of round 1, the attack damage per round was pretty close at 9:10. However, there was a significant life and speed advantage on my side and if you watch the replay, it wasn't even close.
It just goes to show that attack damage is only one variable and that abilities, life and speed also need to be considered when making battle plans.
---
---