🔥 Hatching my Generation 0 $DINOX eggs!
Hello!
When the @dinoxproject started I staked some DINOX and managed to get 2 EGGS. Yesterday I hatched them and I got this beautiful dinosaur: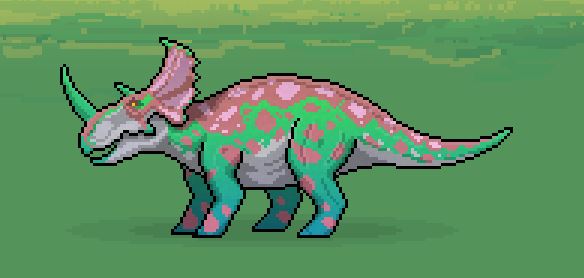 I also got another one but this is my favorite. They are NFTs and we will be able to play in the DINOX portal soon against other players and earn rewards. You know, all the #playtoearn stuff that is flooding the market.
There are only 9,000 generation 0 dinosaurs. I assume that if the game is successful they will become more valuable over time.
The above dinosaur is Uncommon, the other one is Common. I wasn't lucky enough to get a Rare one. But it's better than having 2 commons. You can find below the rarities.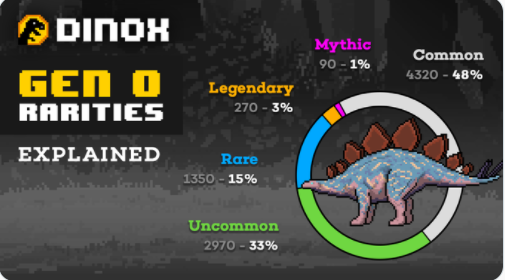 I'm not sure if the team will deliver a fully functional or playable game soon, but I noticed some progress since they started. They improved the portal(website) because at the beginning it was crashing due to high demand. It was also full of bugs and now it has improved drastically.
The dinosaurs are actually being traded at 0,20 ETH at Opensea with decent volume.
I don't have any plans to sell any for this prices.

Enjoy! 😊


Follow me on Twitter


Follow me on Hive


Follow me on Publish0x
Posted Using LeoFinance Beta
---
---