Market always a good venue of exchange
Today was way too good in the Market.
I bought many Good's that I needed for the weekend.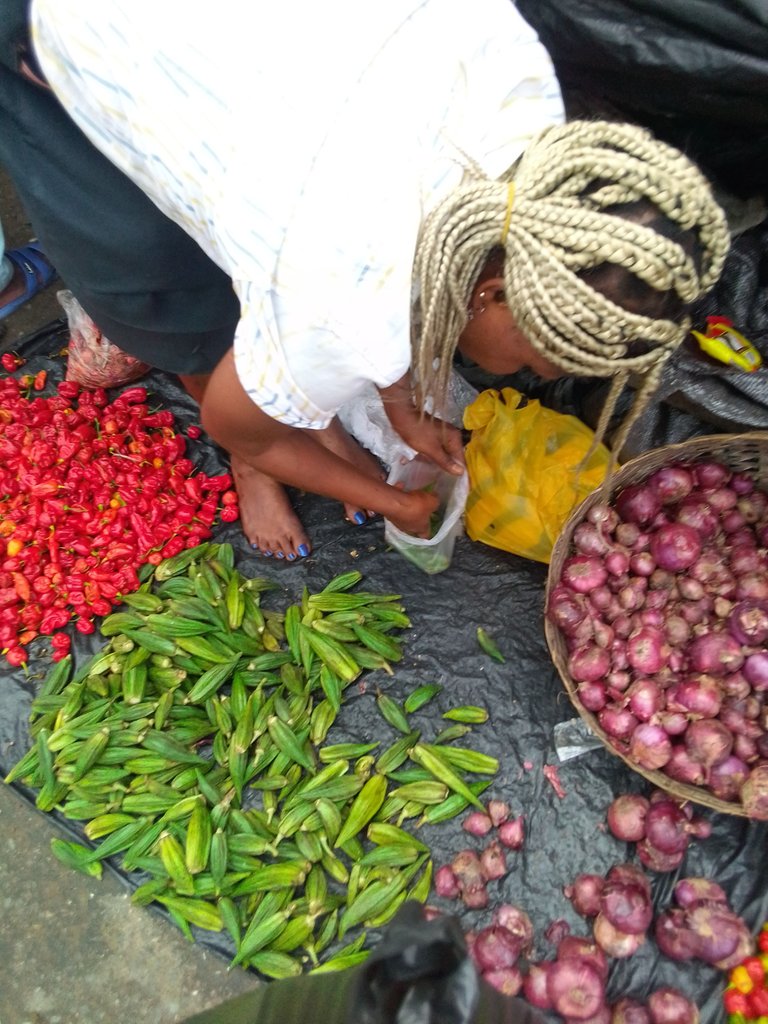 First of all I bought Okra and pepper, I bought the Okra at one hundred naira #100
And the pepper at the sum of two hundred naira per cup #200.
Afterwards, I asked that she should sell me the onions but I realized that, onions are so costly now, just three pieces of Onions were sold at the sum of two hundred naira #200.
The okra and the pepper was sold at a good and a normal rate, Which I promise the seller that I am making her my favourite seller from now on, whenever I come to the market.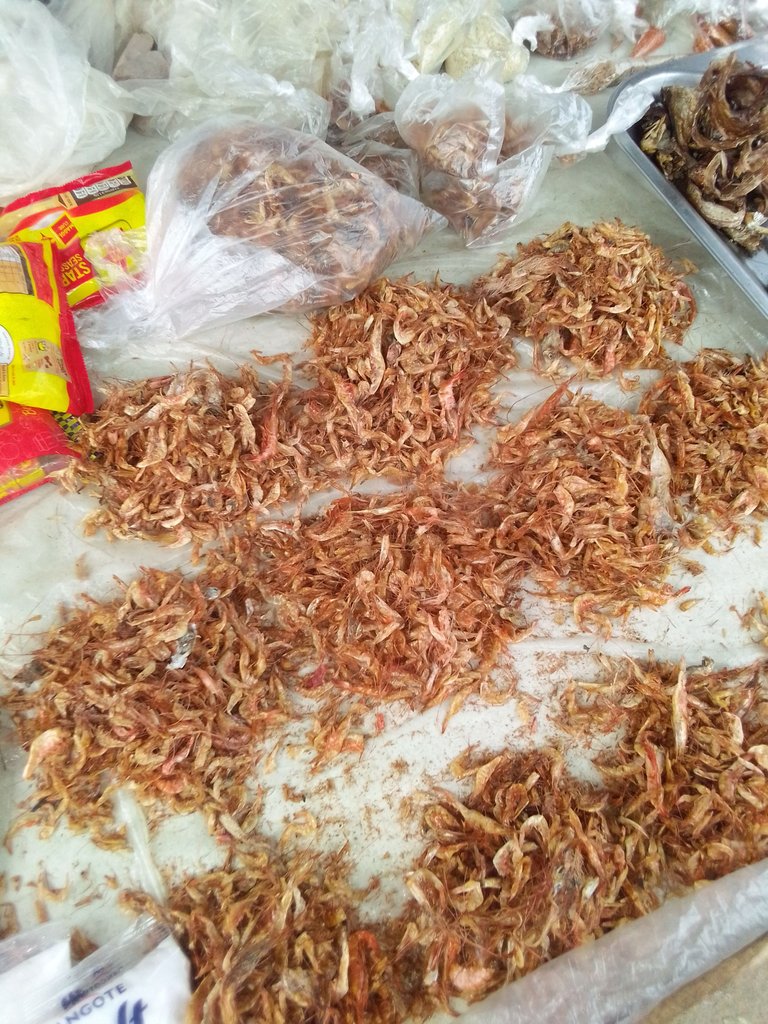 I now left to another seller who was selling crayfish, the seller told me that her crayfish is sold at the sum of three hundred Naira #300.
The crayfish was way to good, and I realized if I should get it my soup will be so sumptuous.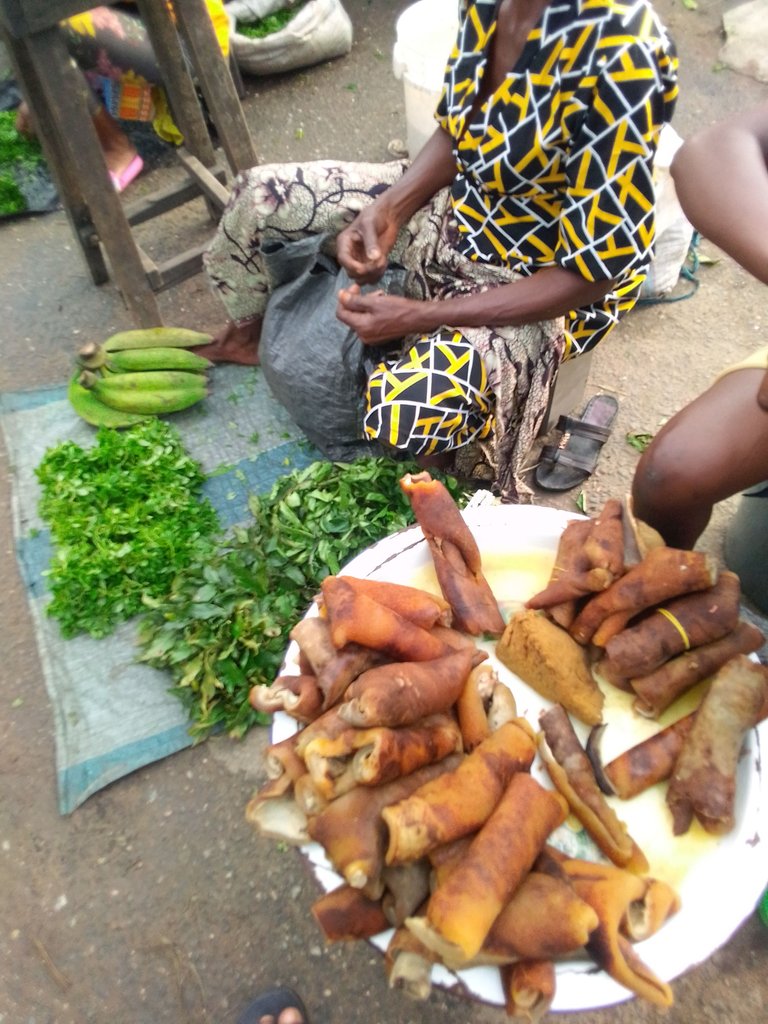 This is cow meat, it is gotten from cow, some called it cow skin others refers to it in our dialect as kpomu.
Cow skin taste good and one of the items I bought today in the market.
The old woman besides the cow meat seller told me, if I would not patronize her, and I really felt it, Which I told her that, I have already purchased ogazi leafs, that the one I purchased was peel and slice already.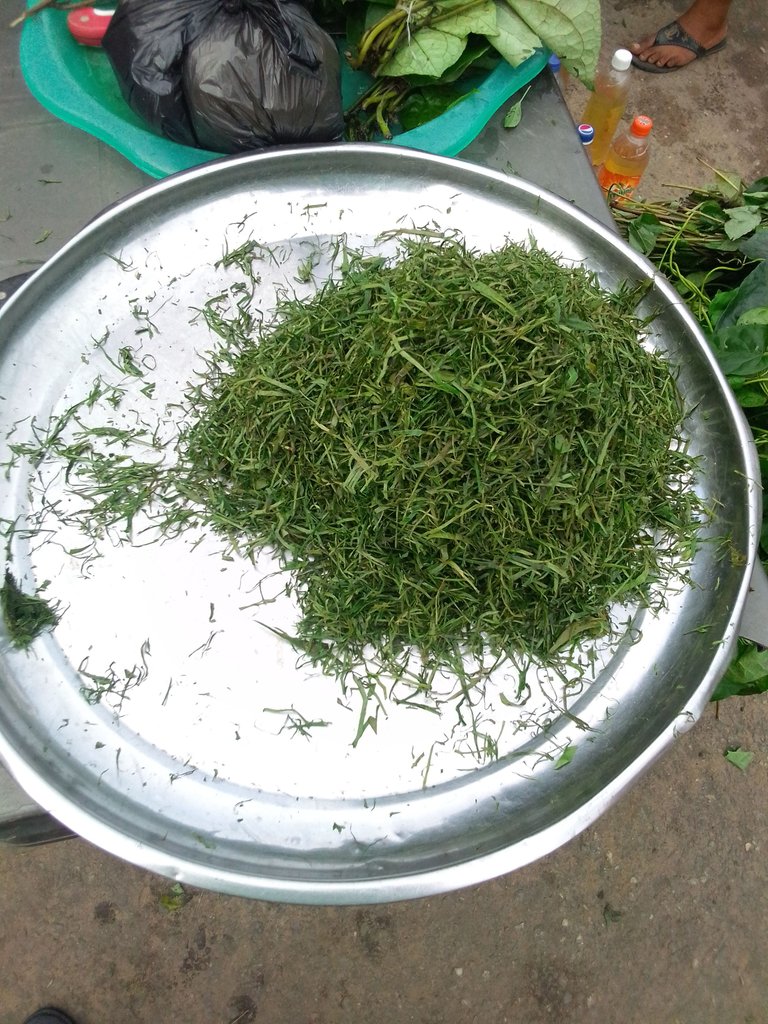 but I promise her that next
time when next I come to Market, I would buy from her, even if her own is not cut, and she looks at me and smile.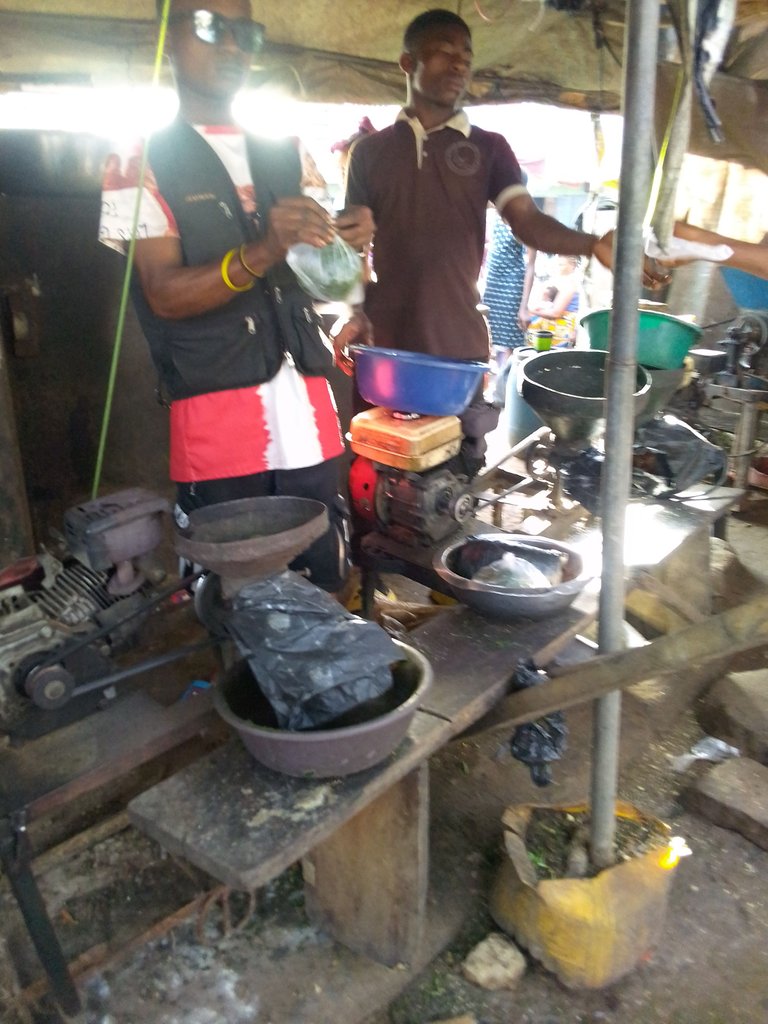 After buying the ogazi leaf that I would use in cooking the soup, I now went to grind it and here I was, the young man who is in charge of the grinding machine, charge me fifty Naira #50 in grinding the ogazi leaf and the price was a good one.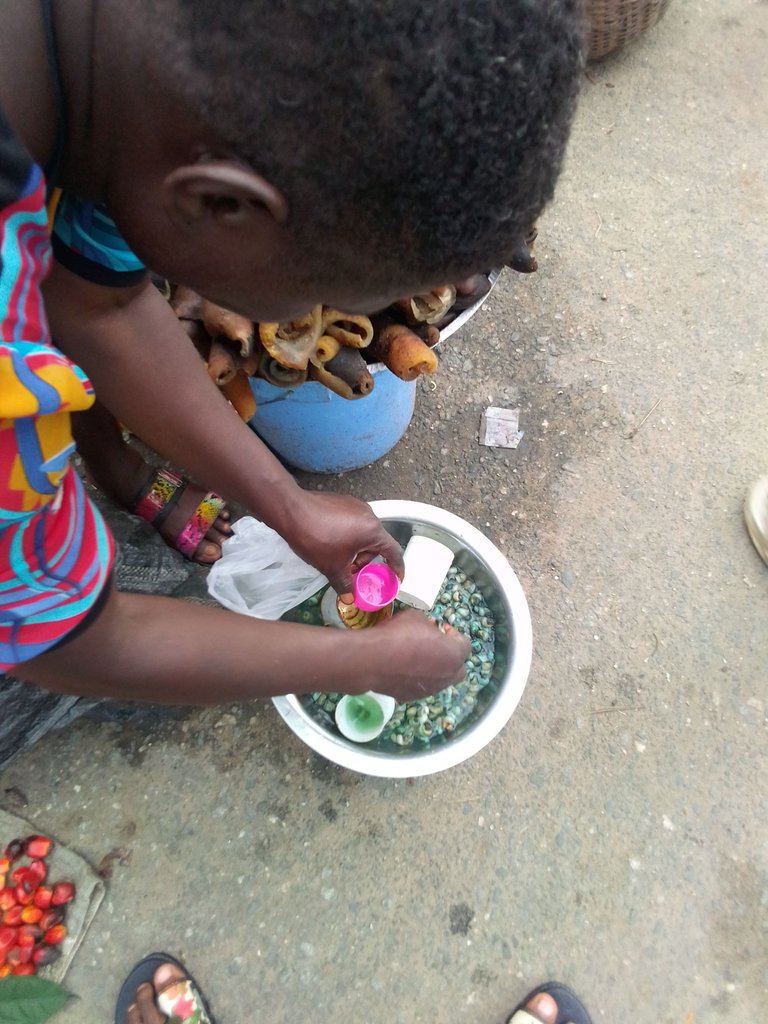 I now turn around and saw a woman selling pelewinkle, she urge me to buy for her which I did, and she said pelewinkle are good for soup making, I told her to give me two hundred naira pelewinkle #200.
It was a good sale and i was happy buying from her.
And this is Fufu, Fufu is gotten from Cassava plant, in Nigeria here, Fufu is mostly used instead of garri in eating soup, although some now used semovita and all the rest, but to me, I can never Choose Anything other than Fufu, because Fufu stays longer in the body than any other.
And the Fufu is sold at fifty Naira #50 each.
I bought five of it because I eat a lot... Smile....
It was a good sell.
I was done with buying and when I was about going home, i saw a lady with her child, looking so awesome together with her baby.
I was like, wow!
What is her name, the mother said, her name is peace.
I called her peace and she smiled and I said peace.
She is so beautiful and I now went ahead and say hi to the mother.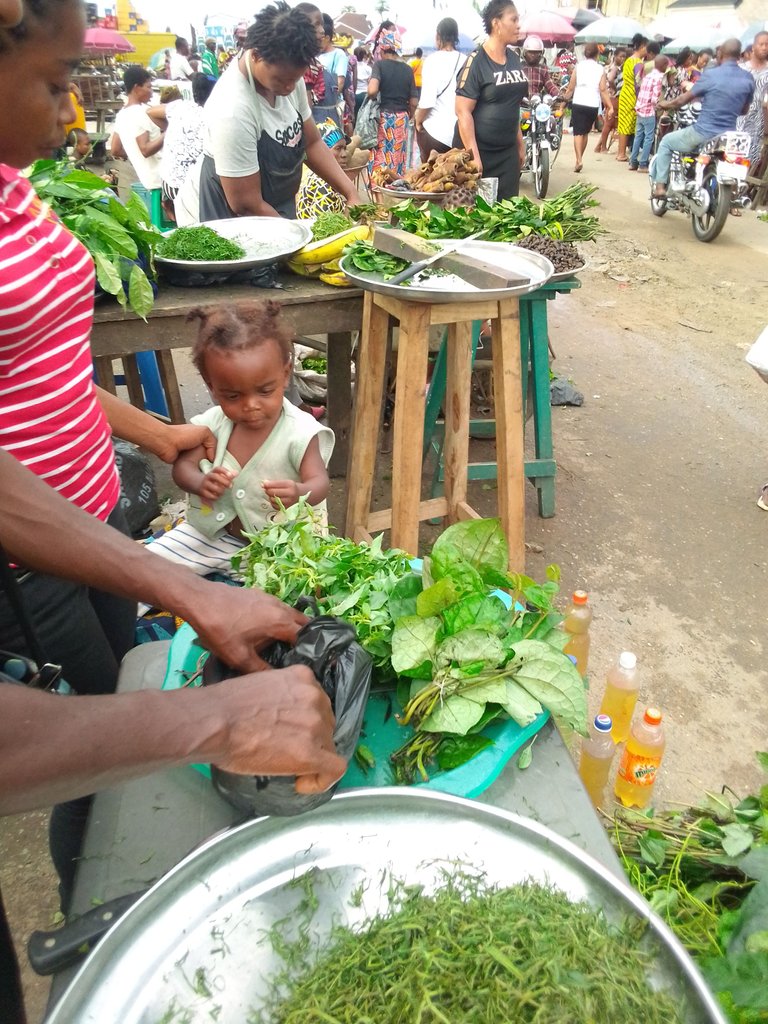 Thank you for reading my post on #marketfriday by @dswigle
---
---