Splinterlands Top Holders (Rich List)

Have you ever wondered who are the top holders of Splinterlands assets (I know I sure did). Did you ever wonder if there was a way to find out (I wondered that as well). I'm here to tell you there is. The awesome site known as PeakMonsters has recently added a new feature called "Top Holders". This cool feature allows us to see who in Splinterlands is holding what. When using this feature we can see who the "Top Holders" are of any Splinterlands asset. Below I have listed a small sample of such lists. feature.
Top Ten Collection Power Holders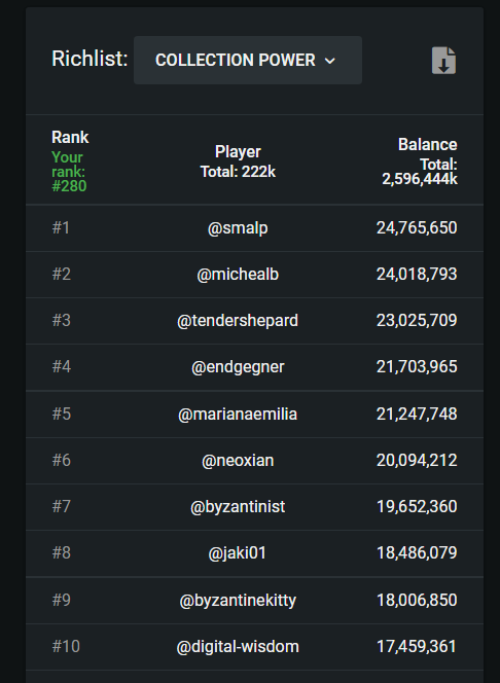 Top Ten DEC Holders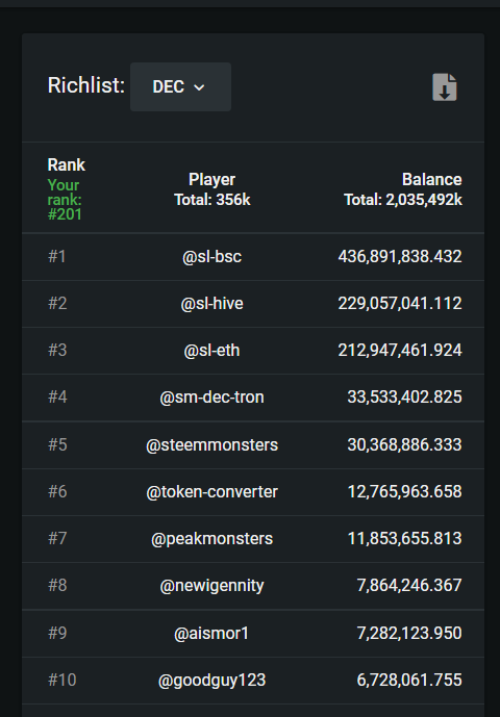 ---
Top Ten Credits Holders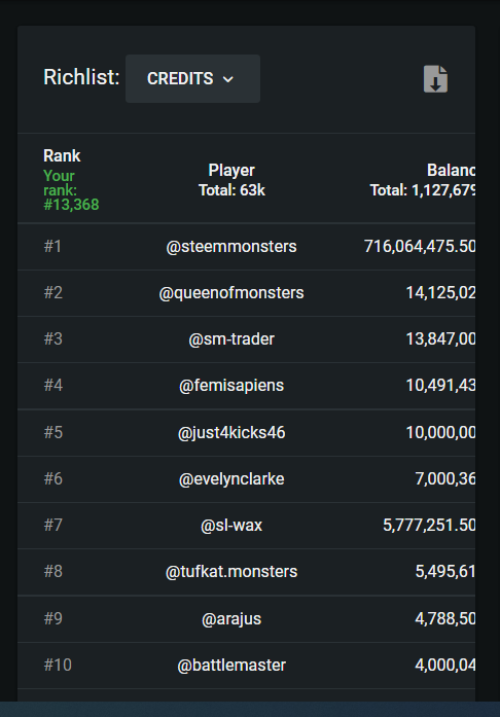 Top Ten SPS Holders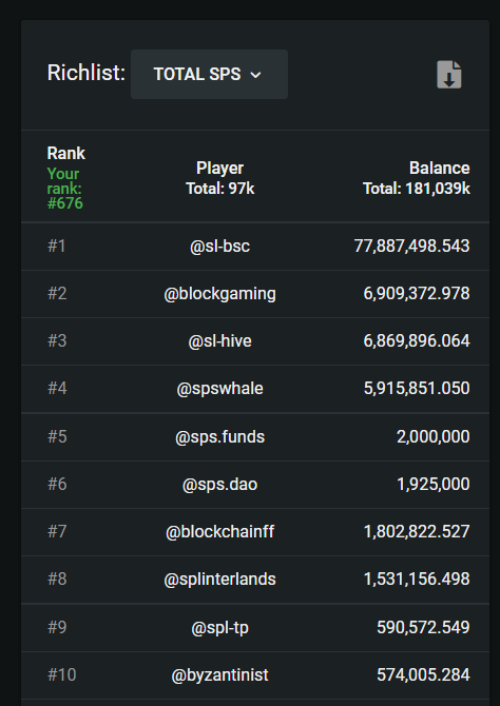 ---
What Is PeakMonsters
---


Come on, you call yourself a Monster Maniac and you don't know about PeakMonsters. Ok, ok here we go; I'll give a brief description. PeakMonsters is a secondary market for everything Splinterlands. Some of their features include but are not limited to selling Splinterland Boosters (currently sold out), they have a Splinterlands card market, they have a bid option for Splinterland cards and they were the first to have a Rental Market for Splinterland cards. They have now also added the cool new feature called "Top Holders" (Rich List For Splinterlands Assets). That's right PeakMonsters introduced us to many new and/or improved Splinterlands features that are not available on the official Splinterlands site.
---
If you plan on renting its highly recommended you give the PeakMonster site a PEEK (Pun Intended). I guarantee you won't be disappointed that you did so. Did I mention their very cool explore feature? Anyways I can type all day about the features on PeakMonsters. To save me from getting carpal tunnel it would be best if you simply visit the site yourself and explore away. To do so click the following link: https://peakmonsters.com/. You need to log in to enjoy all PeakMonsters have to offer. Your Hive Posting Key is all that is needed for viewing. You can view your cards collection and its value without a log in.

---
Splinterlands is an online blockchain game built on the Hive Network. It utilizes NFT's for game play. These NFT's and other in game assets are tradable and have real monetary value. Click here to play or to invest in Splinterlands today. Play for free or pay $10 usd and start earning today!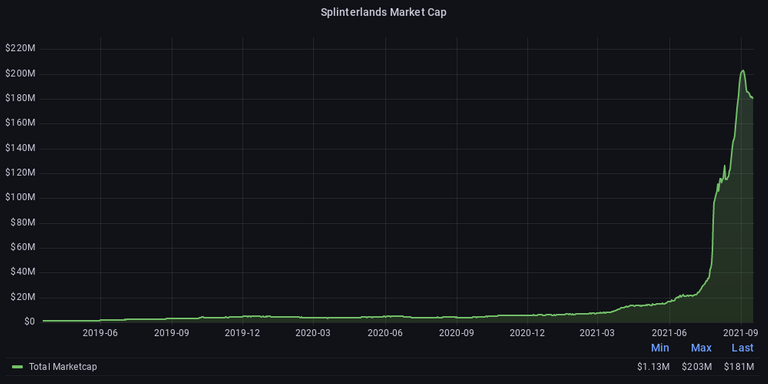 Posted Using LeoFinance Beta
---
---