Purchase & Stake Your MEME Tokens And Earn A 100% Upvote


---
Three Weeks ago I DOUBLED Your MEME Tokens and overall the process was a success. Two weeks after that post participates were given the chance to earn a 500 MEME Upvote. Today we will combine both those initiatives into one. If you show proof of Purchasing and Staking 2500 MEME+ (in the comment section below) I will upvote your proof of purchase/stake with a 100% upvote. Since my upvote power is of limited supply (as is everyones) I will upvote up to Five entries a day for the next seven days. That gives a potential of 35 possible entries that will recieve a 100% upvote from @rentmoney. The Purchase and Staking must be on the date of Feb/23/2022 or later. RentMoney has over ONE Million MEME Staked and over 8,000 HIVE Power + Many other tribe tokens staked.
---
Unable To Purchase 2500 MEME?
The MEME community is working hard to bring value to the MEME token. This new initiative that I like to call Stake Your MEME is another small step in that direction. If you are unable to purchase 2500 MEME or don't want to purchase MEME at this time but still want to get your hands on a MEME upvote. Simply share a MEME in the below comment section and I will give your MEME creations a 25% upvote.
---
Make MEME Great
What can you do to help bring value to MEME? (1) Use the tribes frontend (HiveME.ME) (2) Use the Tribes tag (MEME). (3) Create awesome MEME content (Try to include a paragraph or two with your meme creation (4) Stake some or all of your liquid meme. (4) Rehive MEME posts that you think bring value to MEME and your personal blog.
---
MEME On Hive-Engine:
https://hive-engine.com/?p=market&t=MEME
MEME On LeoDex:
https://leodex.io/market/MEME


---
What Is HiveMe.Me?
HiveMe.Me is a frontend that gives access to the Hive Blockchain. Creating and curating content on Hiveme.me will allow you to earn the frontends token known as MEME. Along side earning MEME one can also earn the HIVE Blockchains native tokens (HIVE/HBD) while curating and creating content on Hiveme.me. The Hiveme.me frontend also allows NFT creation and has an onsite trade market in which you can trade your NFT creations. HiveME.ME makes NFT creation a breeze. To create your own MEME NFT on the HiveME.ME frontend follow the below instructions.
---
How To Create An NFT
On HiveME.ME
Go to https://www.hiveme.me/
Sign in using your Hive Network Posting Key
Navigate to top of page
Locate and click the NFT link displayed
Under NFT Market click MINT
Follow the displayed instructions
---
The Contents of this post is NOT Financial advice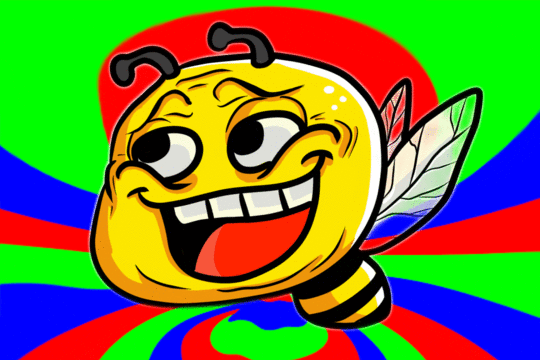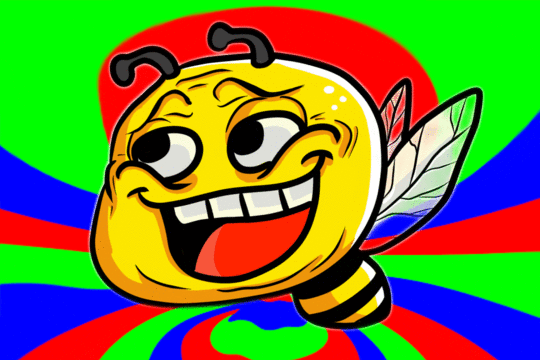 ---
The creator of the above gif is @memehive. The bee image inside the amazing looking gif was designed by @japex1226 and is being used under a Creative Commons license. Background is copyright free Giphy background (Free Use).
---
Examples Of MEME NFT's
MarketPlace: https://www.hiveme.me/nfts/market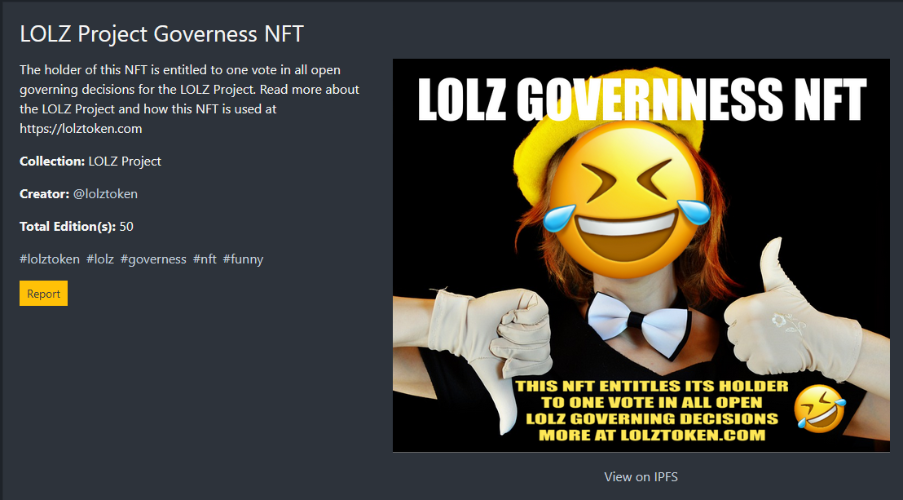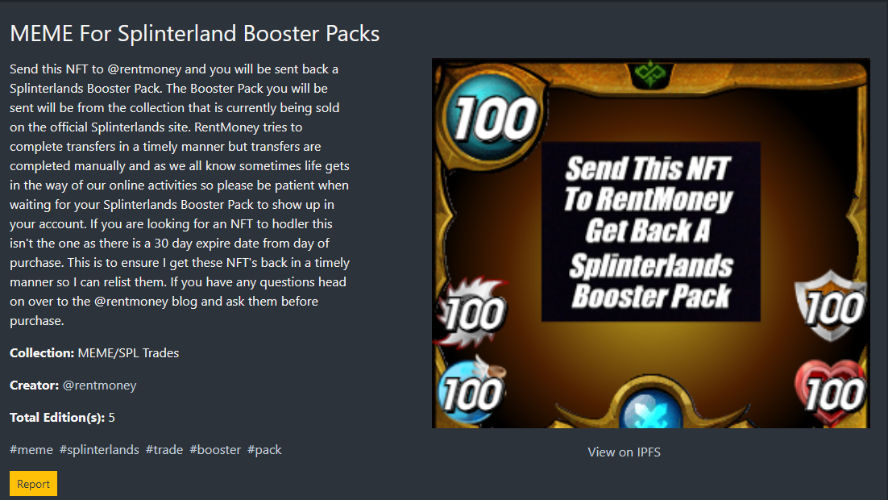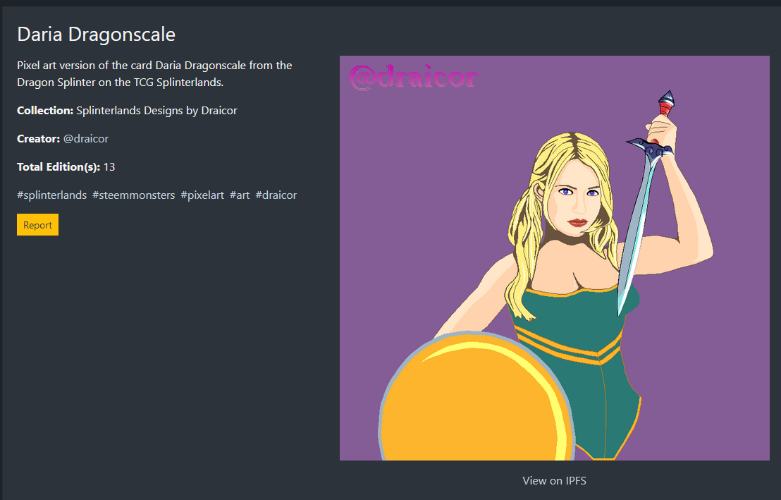 ---
MEME Collage:
Video Credit: Noob News

---
---