Free Voucher Winner
Last week I ran a prediction competition to see what everyone thought the price of Splinterland Vouchers would be on the date of 11/7/2021. I provided five options to choose from. The participants then picked an option to vote on which they thought was going to be most accurate. The winning group will now be put in a raffle to win a free Splinterlands Voucher.
---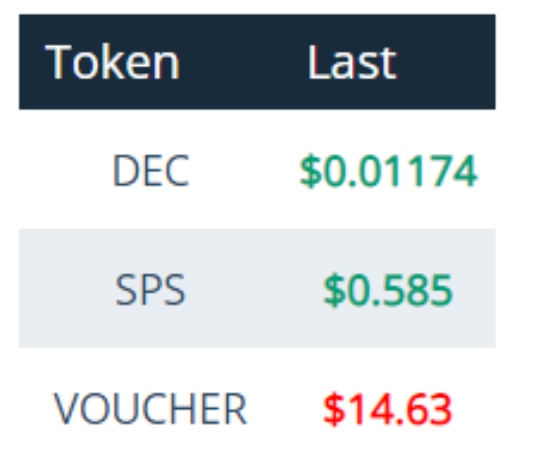 The screenshot to the left was taken at a random time of day on the date of 11/7/2021. It shows Voucher price being $14.63 USD. This is a drop in price from previous week which seen the price of Vouchers floating around $20 USD.
---

Voting Options
Vouchers will be worth $10 or less
Vouchers will be worth $10.01-$15.00 USD
Vouchers will be worth $15.01-$20.00 USD
Vouchers will be worth $20.01-$25.00 USD
Vouchers will be over $25.01 USD
The Results:





It was a close race but as the screenshots above show Option Two (10.01-$15.00 USD) was the correct price prediction. Option Two was also the most popular vote option as it managed to secure 36/83 total votes. The least popular vote option was Option Five with 5/83 total votes.
The Voucher Winner
I used a random number generator to pick a winner. The sequence of your upvotes on the winning Option is what determined your raffle number. Congrats @tsnaks you are the winner. Your Voucher will be sent to you within the next 48 hours, Congrats!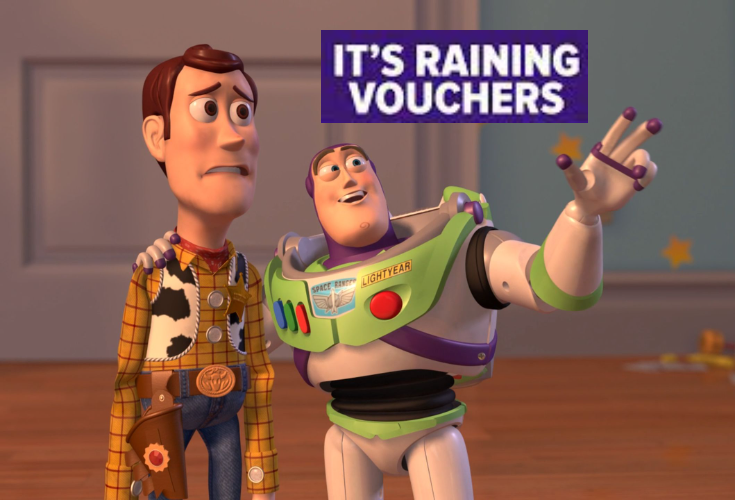 What Is Splinterlands?
Splinterlands is an online blockchain game built on the Hive Network. It utilizes NFT's for game play. These NFT's and other in game assets are tradable and have real monetary value. Click here to play or to invest in Splinterlands. Play for free or pay $10 USD and start earning today! Vouchers are currently needed to purchase presale Chaos Legion Packs which contain five NFT's (One of the five is guaranteed to be a rare or better).
Posted Using LeoFinance Beta
---
---