This is what our traditional family Cookout looks like.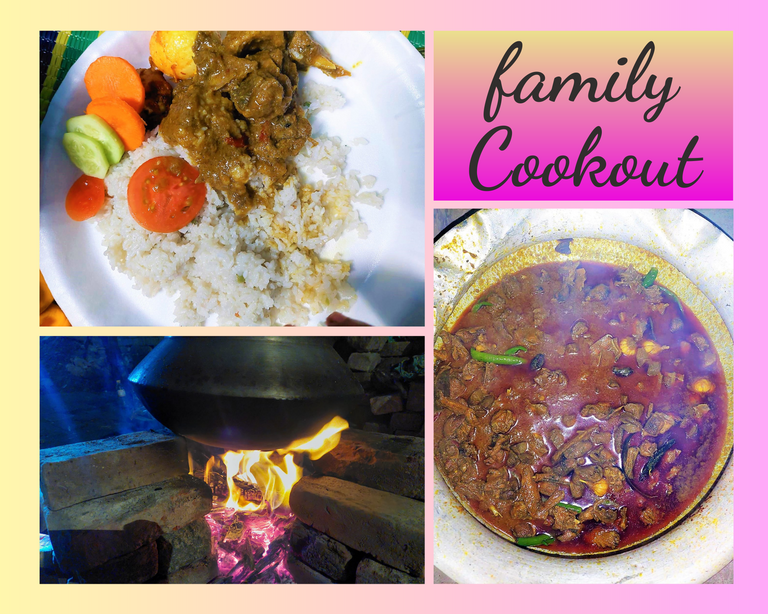 Family cookouts are a great way to spend time together and enjoy delicious food with extended family members. This year I got to meet some of my family members after many years. As a host family, we had to do a lot but everything was possible with the help of all of them.
Last month during our Eid ceremony, we decided to have a get-together party. We kept it very authentic, not a fancy cookout. This is what our traditional family cookout looks like.
Let me share my experience.
---
We distributed the job of planning the menu, shopping, cooking, organizing the logistics, and setting up tables to different family members. Everyone was very enthusiastic and that made everything much smoother.
Usually, we cook the big meal in an open space like we did here. We dig the ground, set some bricks, and use wood to make a fire. This process gives the dishes an authentic taste.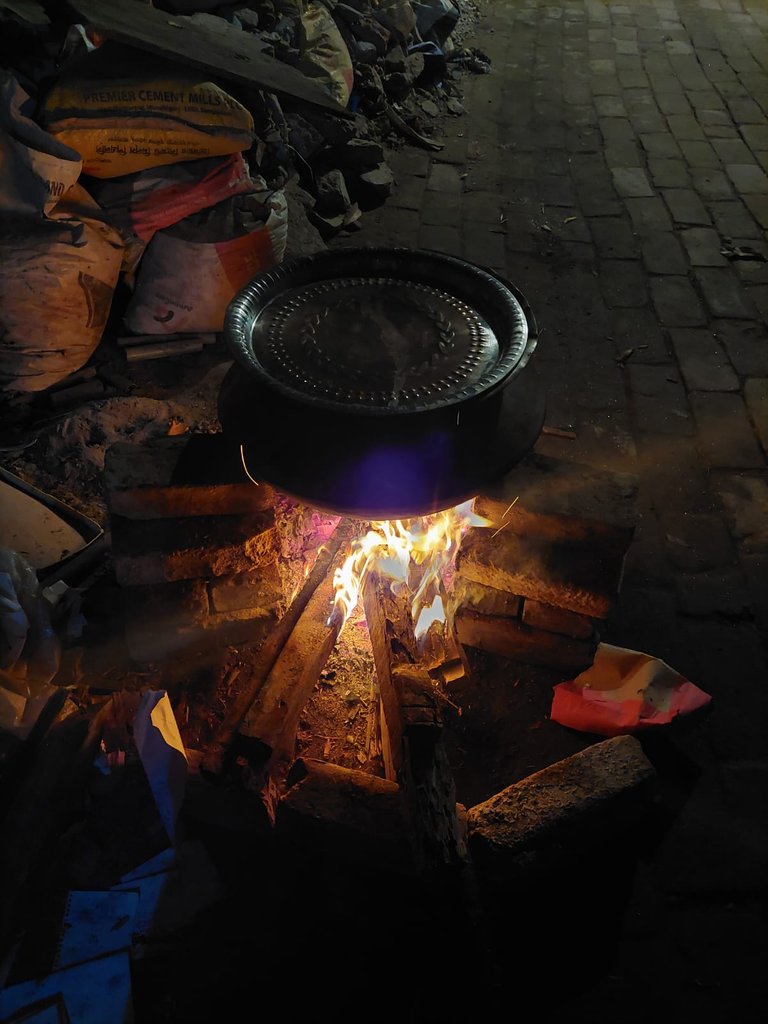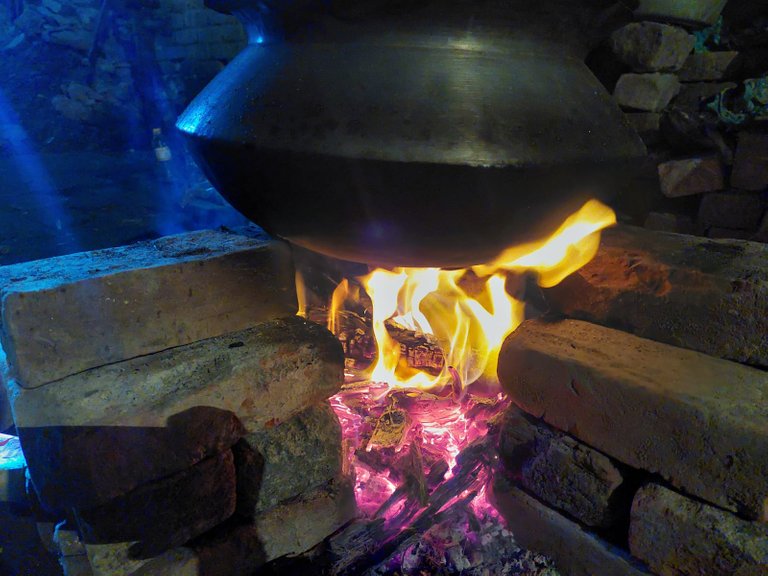 There are some services in our area where you can rent big pots and other utensils for such cookouts. We took the service.
We cooked spicy duck curry, deshi-style chicken fry, eggplant fry, and polao (fragrant rice). Usually, there would be beef curry but everyone voted for the duck curry. We also provided salad and soft drinks.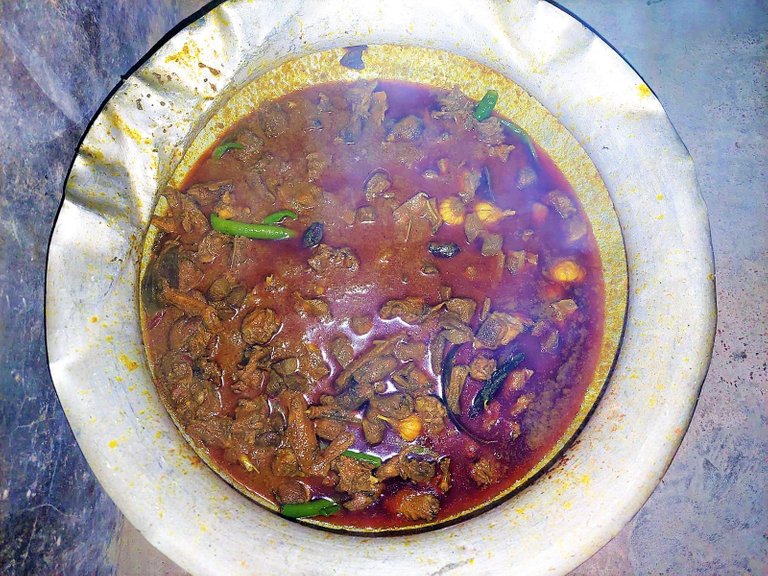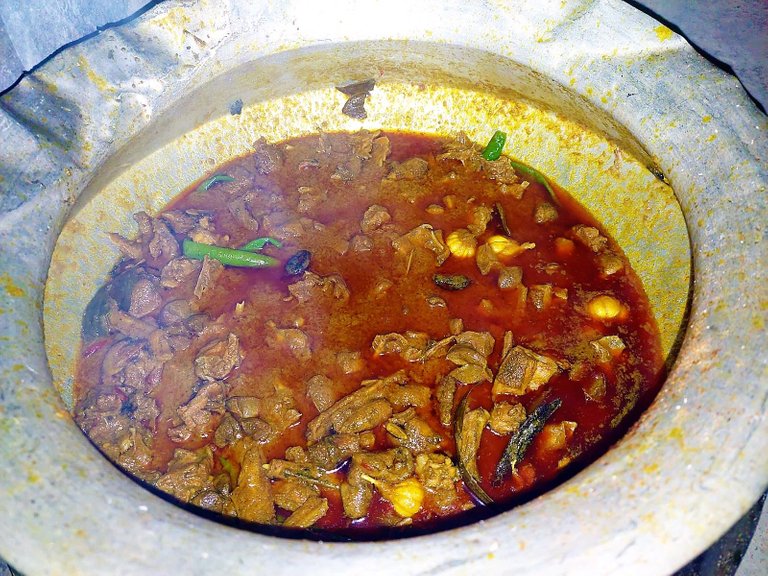 This is what the duck curry looks like. A lot of spices and is full of flavors.
To make the dish warm till our dining time, we put some wood coal on the top of the lid.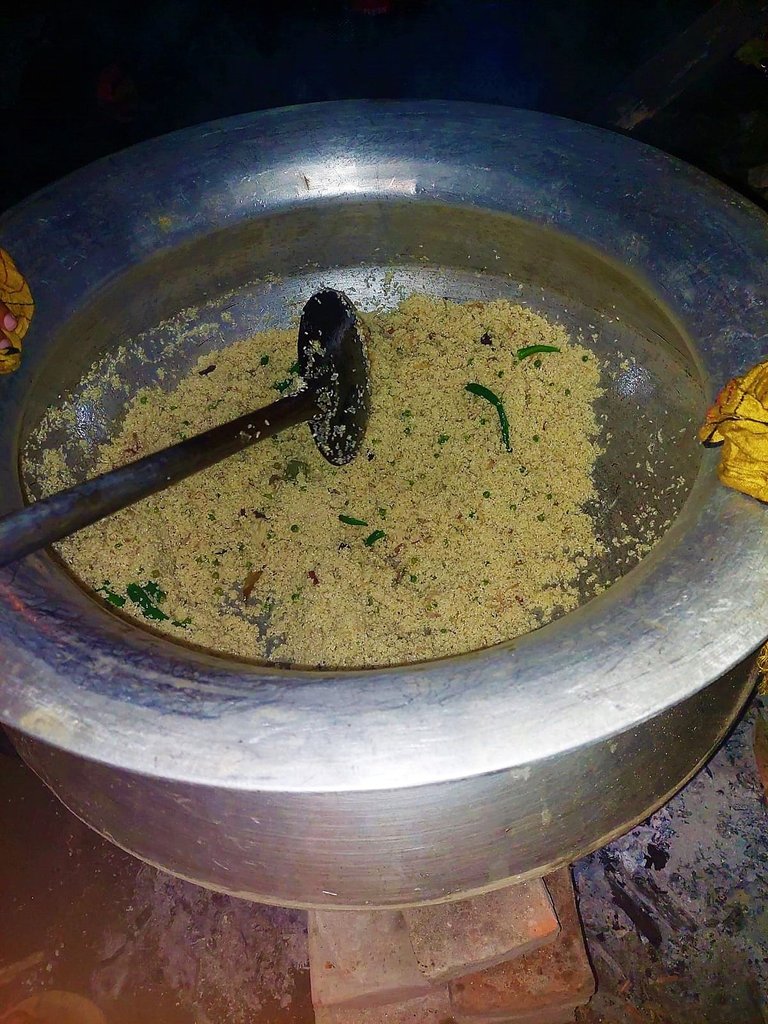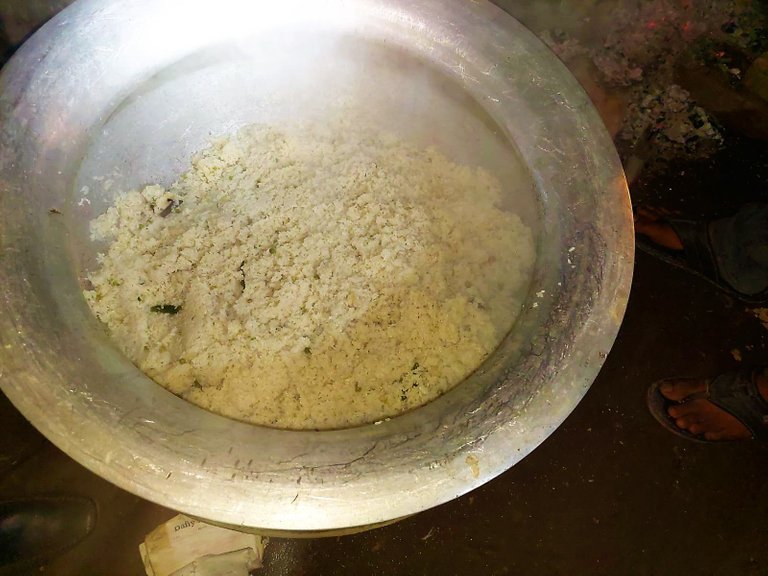 Then comes the polao, it's a dish made out of fragrant rice, a lot of ghee (melted butter), and other hot spices.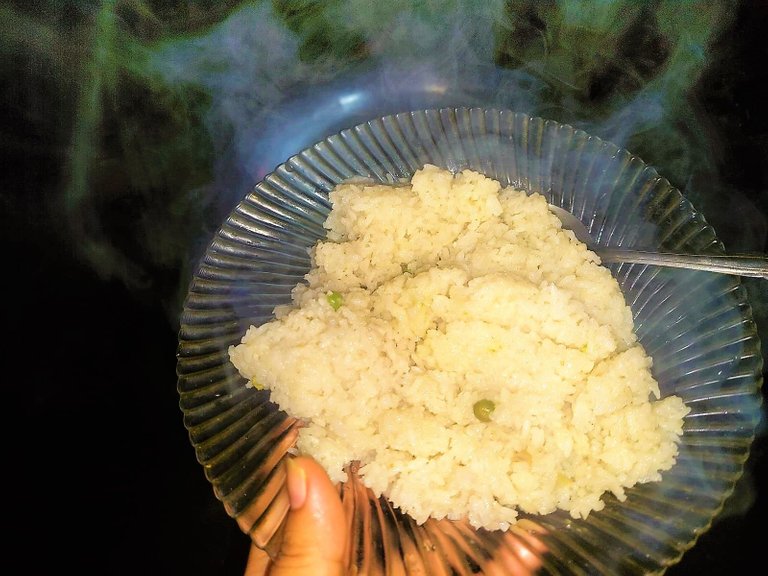 The Polao was perfectly cooked. All praise goes to my brother and cousin brothers for their assistance.
We kept all the spices and blended ginger, garlic, and cumin like this over a random paper. Don't get scared, we maintained food safety but this is what after the cooking was finished.
Now it's time to enjoy our meal.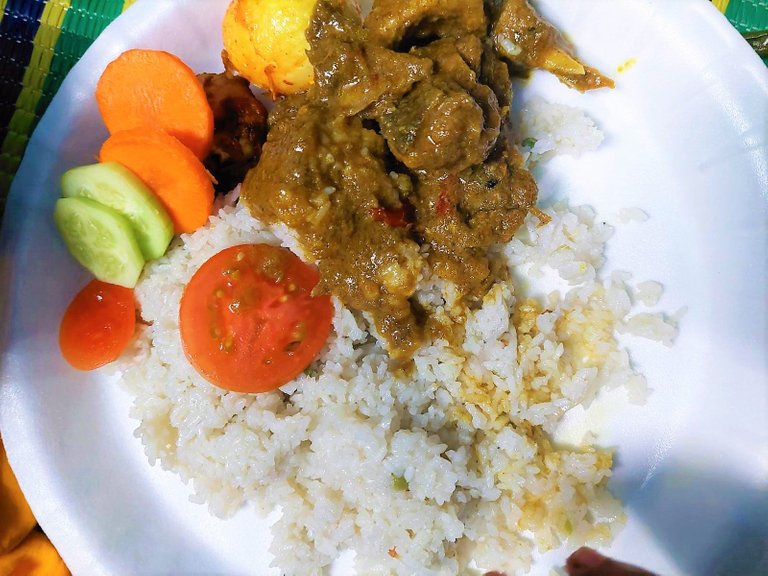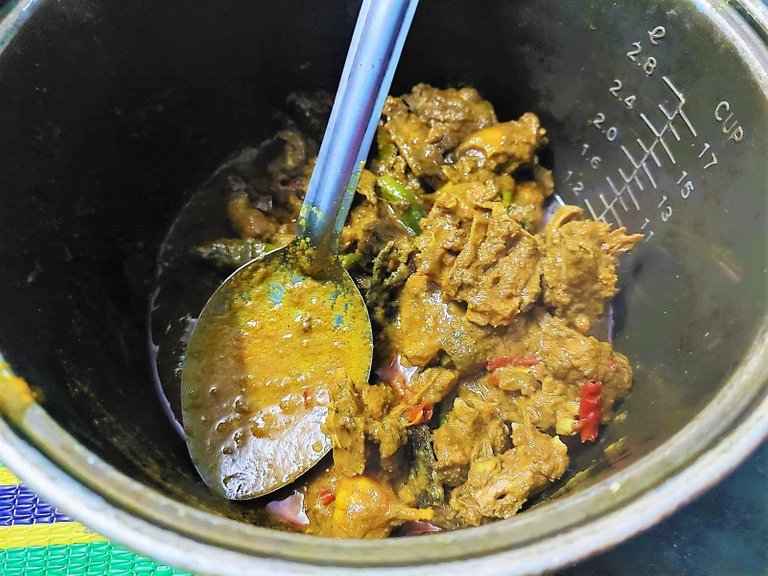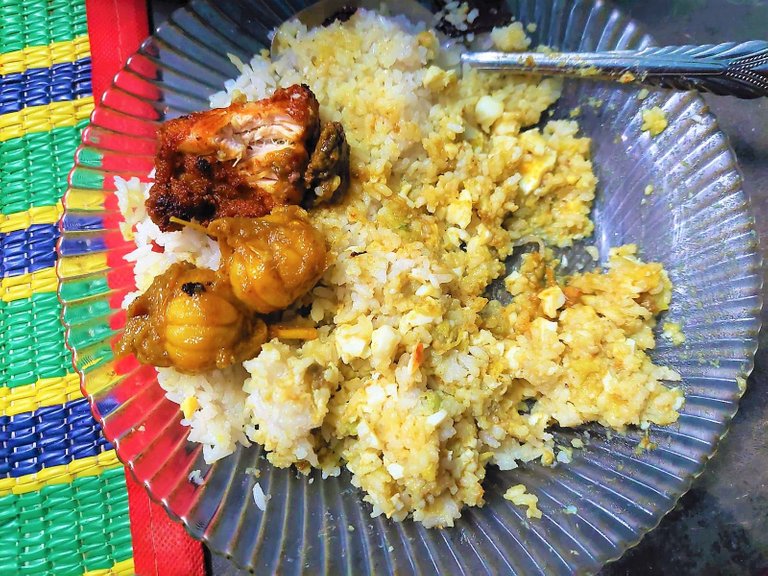 Once everything was set up and the guests arrived, we took some time to relax and enjoy the company of our family. We had some fun conversations and played games, and then it was time to savor the delicious food we'd prepared together.
We place some floor mats for dining. As it would be impossible to serve everyone at a time at our dining table. And this is our traditional way. In cookouts or family picnics, we do the same.
Serving everyone utensils was done, we asked them to choose the food they want from the dishes. As duck meat is everyone's favorite so all of them enjoyed the meal a lot.
---
Everyone contributed by paying whatever they were willing to do. We got more than what we had spent so we decided to buy some small gifts for the kids as a gesture of kindness. No need to say how happy our kids were.
The most important aspect of a family cookout is spending quality time with our loved ones. It was a get-together of 41 members of our family. I have met some of the new members of the family who are my cousin's children/their husbands/wives. It was a fun evening with authentic food.
I wish to arrange another cookout this winter. Let's hope for the best.
---
---