Nurturing Independence: My Motherhood Journey of Fostering Independent Play.
As a mother, I've always been fascinated by the idea of raising an independent child. I wanted my son to be curious, self-sufficient, and capable of solving problems on his own. To achieve this, I decided to embark on a parenting journey that emphasized independent play from an early age.
I was not sure at first, especially in this era of social media and monitor addiction, it was hard to raise a child in this method.
However, I firmly believe that this approach has not only helped my son become a more self-reliant learner but has also laid a strong foundation for his future growth and development.
---

This is what my home looks like on a daily basis. I don't mind the mess anymore. Because it may look messy, but it's kind of another world in there.
How do I start giving my child the space for independent play?
From the moment my son was born, I made a conscious decision to minimize his exposure to screens, including TV and electronic devices. While this may sound challenging in today's digital age, I was determined to provide him with ample opportunities for hands-on exploration and imaginative play.
During his early years, I chose not to rely on monitors or screens as distractions. Instead, I encouraged him to engage with the real world around him. This meant spending time together, playing with toys, reading books, and going on outdoor adventures. I wanted him to develop a strong connection with the tangible world before being introduced to the digital one.
Believe me, it's not that hard! Once you make up your mind, have the dedication, and the time; you can do it.
---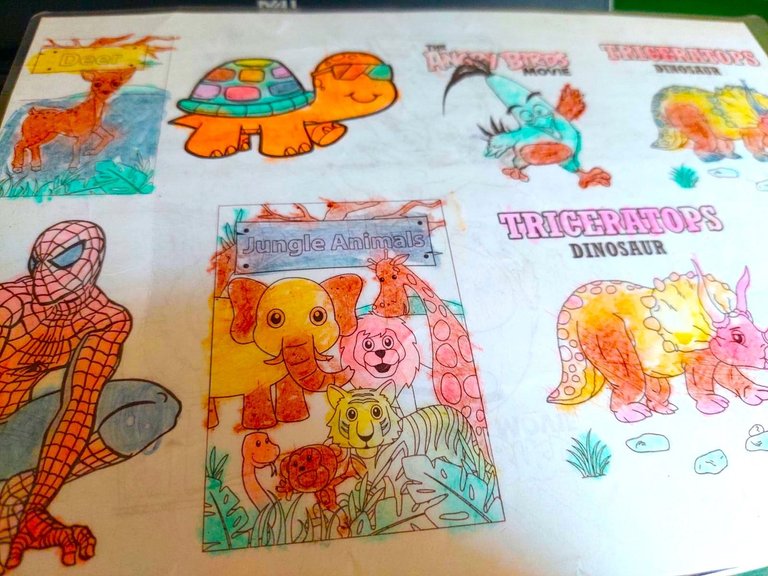 We created several laminated sheets that allowed him to erase and recolor the pages repeatedly.
By avoiding screens and fostering independent play, my son became naturally curious. He developed a thirst for knowledge and an eagerness to explore his surroundings. In the absence of constant entertainment from screens, he learned to create his own entertainment through imaginative play.
His curiosity led to endless questions, and I made it a point to encourage his inquisitiveness. We spent time researching answers together, whether through books, experiments, or outdoor exploration. This process not only helped him learn but also strengthened our mother-son bond.
---
Through independent play, my son also began to upskill himself in various areas of interest. He dabbled in arts and crafts, experimented with science projects, and explored the world of books. He has a huge collection of books.
When he encountered a topic or skill that piqued his interest, he eagerly pursued it, often surprising me with his dedication and newfound knowledge.
By allowing him the time and space to pursue his passions, I watched him acquire a wide range of skills that were driven by his own intrinsic motivation. This not only helped him excel academically but also instilled a love for learning that will serve him well throughout his life.
---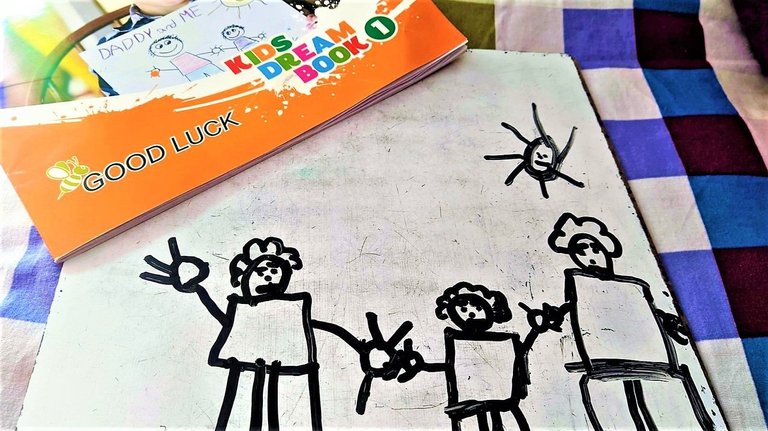 This is his art of our family when he was 2.5
Balancing Independence with Educational Content
As my son reached the age of six and a half now, I decided to introduce some educational and age-appropriate cartoon videos into his routine. As he is our only child, it is important for us to make sure he is enjoying his childhood.
By this point, he had developed a strong foundation of independent play and critical thinking skills, which allowed him to approach screen time in a balanced and mindful way.
I carefully selected educational content that aligned with his interests and encouraged learning through multimedia. This addition to his routine further expanded his knowledge while maintaining a healthy balance between screen time and other activities.
---
My journey of fostering independent play has been incredibly rewarding. It has not only helped my son become a self-reliant learner but has also cultivated his curiosity, problem-solving skills, and upskilling techniques.
I'm not shaming anyone or saying that my way is the only way. Do what works for you and best for your family.
Nevertheless, as a mother, I believe that providing children with the opportunity to explore and learn independently sets the stage for a bright and successful future. It's a journey that I'm proud to have embarked upon, and I look forward to witnessing my son's continued growth and development as he embraces the world with a sense of curiosity and independence.
Happy Motherhood!
---
---