First bicycle for my son with my Hive money!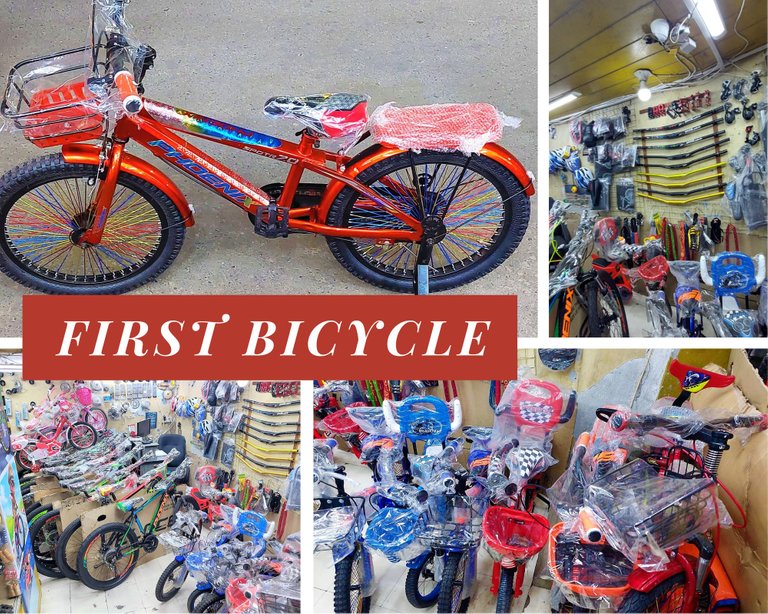 We were planning to buy a bicycle for my son for a few months. But because of the home shifting process, we delayed a little so we can settle down in our new home and buy him his first bicycle!
Finally, we managed to find a bike shop and purchased our preferable bicycle. No need to say how excited our little one was.
Let me share my experience.
---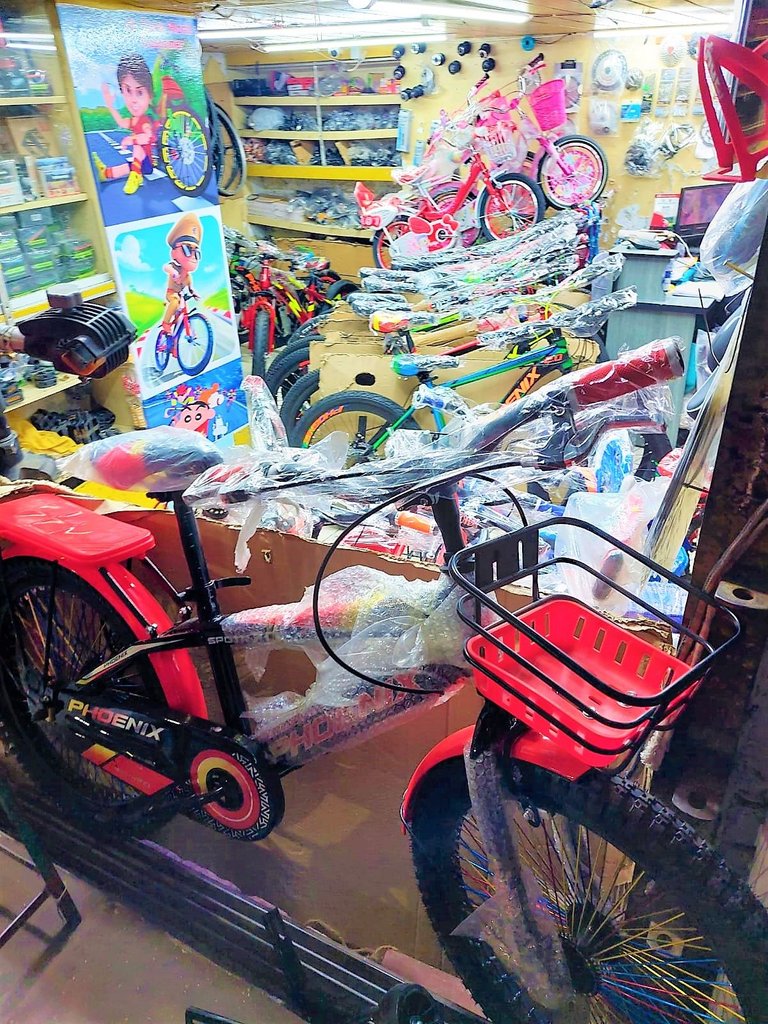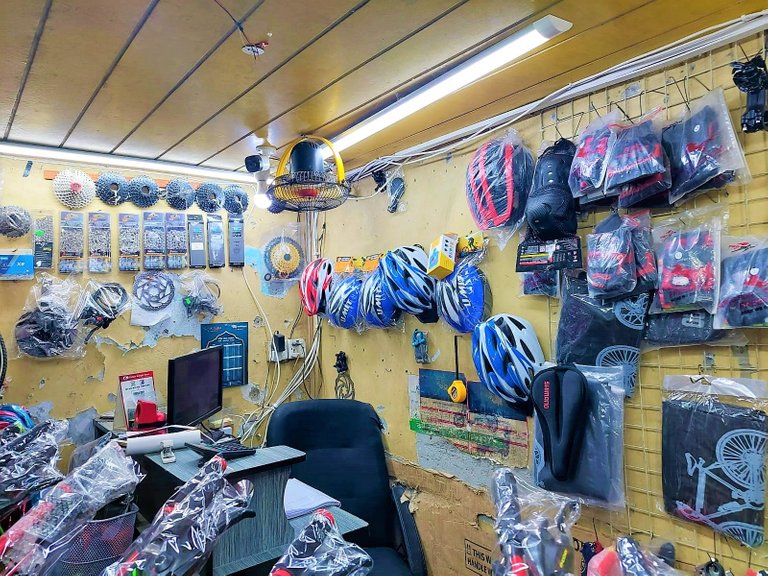 Our first job was to take an idea online of how much a bike would cost us as we didn't have any guess. It seemed like the brand one is a bit high but the quality is much better. We decided to buy something from the Phonix brand.
Then we search for bike shops near us. As I mentioned earlier we are new to this locality so don't have any idea about which shops would give us the best deal. We found out that the flagship store sells the same bike at a fixed price. But if we go to the local market we can have a negotiable price.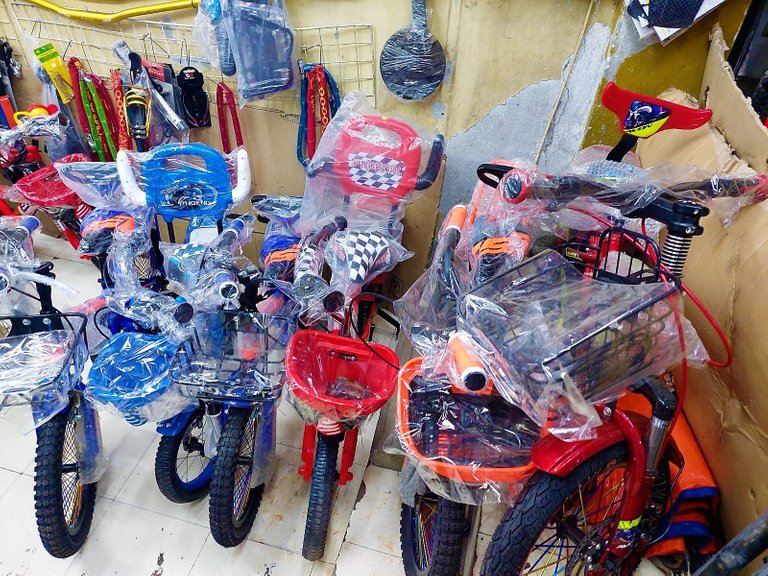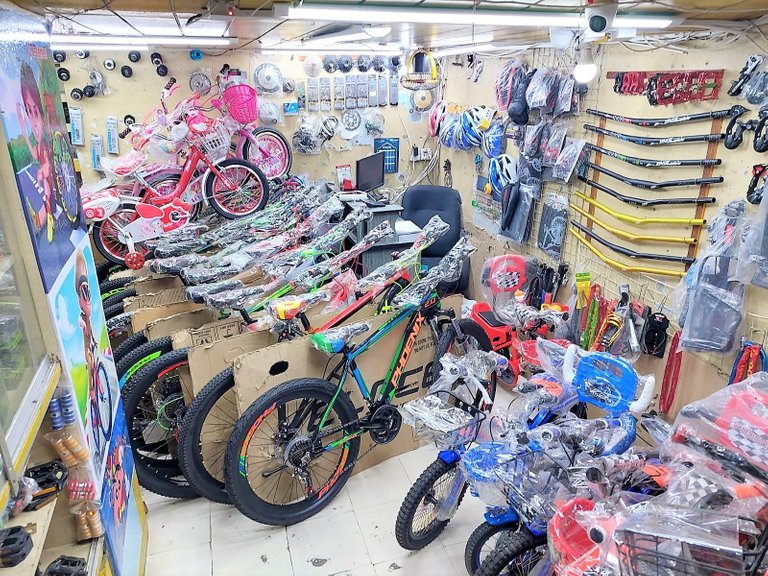 These photos are from two different stores. Both of them are local shops, not like air-conditioned highly maintained flagship stores. But they always promise to offer a good deal.
Moreover, you can guess by seeing the pieces of stuff here and there that they offer all different parts and accessories for the bikes. I have seen some e-bikes in the store and they seemed pretty attractive to me. I wish I could buy one!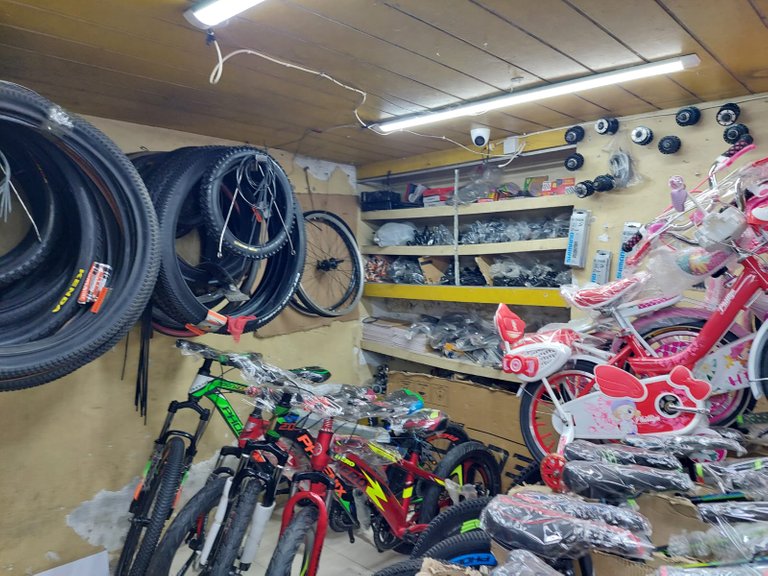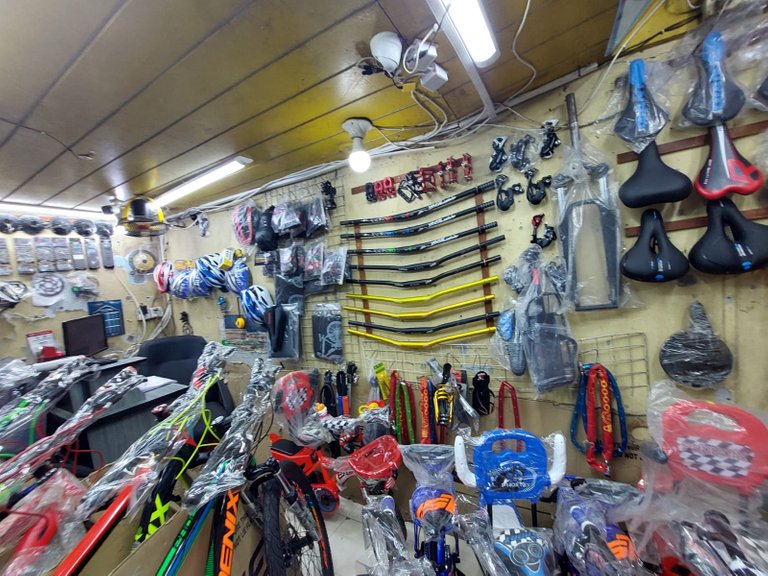 They asked for a fair price for the bike we choose. It's usually $50-$100 depending on the brand. We went for the $65 one, it seemed pretty durable. Also, the bike comes with a 1-year warranty and free servicing so I guess we choose a good one.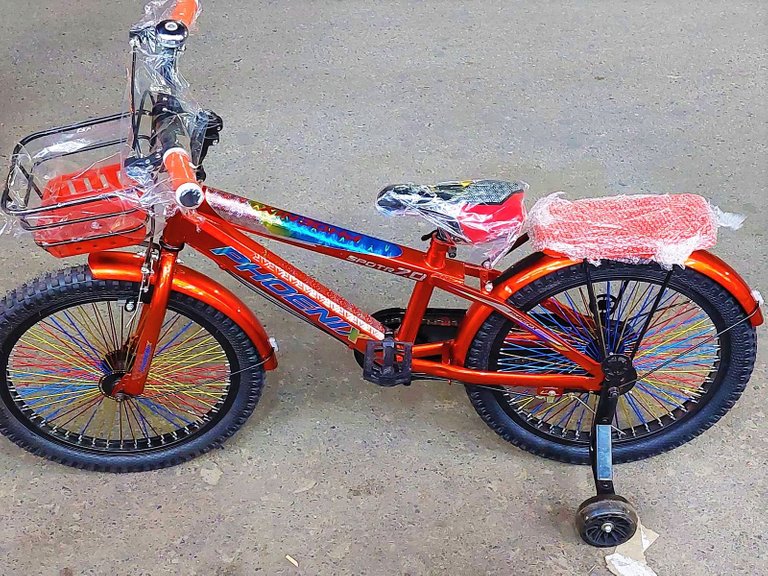 This is the one we bought.
The red color of the bike was chosen by my son and we liked it too. The balancing wheels come with lights and all the other parts seemed good.
He doesn't know how to ride a bicycle now but hopefully, he will learn gradually.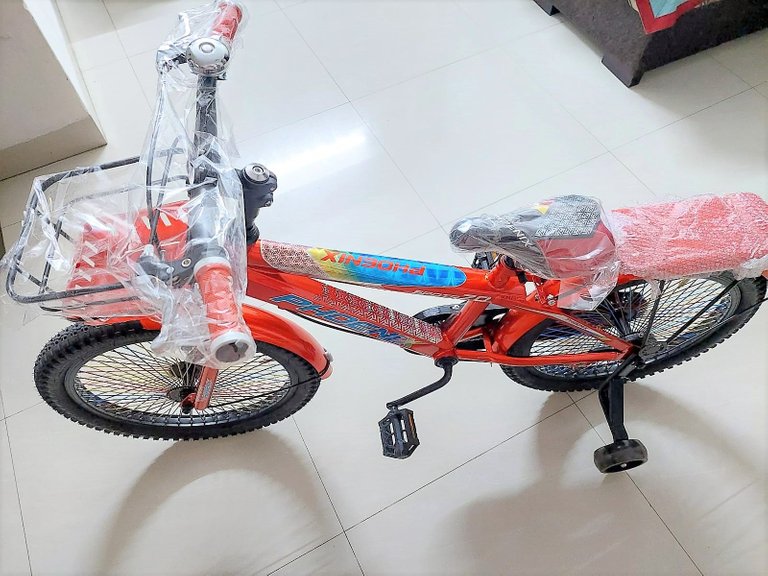 After we brought the bike home.
---
The name of the shop is 'Cycle World', located in Mohammadpur, Dhaka. They usually ask for a fair price and don't do much negotiation. You can go for up to $5-15 less by negotiation, but not, much. But as I found you can always buy the best one from this store. And they also provide all the necessary services for the bikes.
Our shopping experience was good and my son was happy getting his first bike.
Have a great Market Friday everyone.
---
---
---