A long-awaited Grocery Shopping day at 'Shwapno'.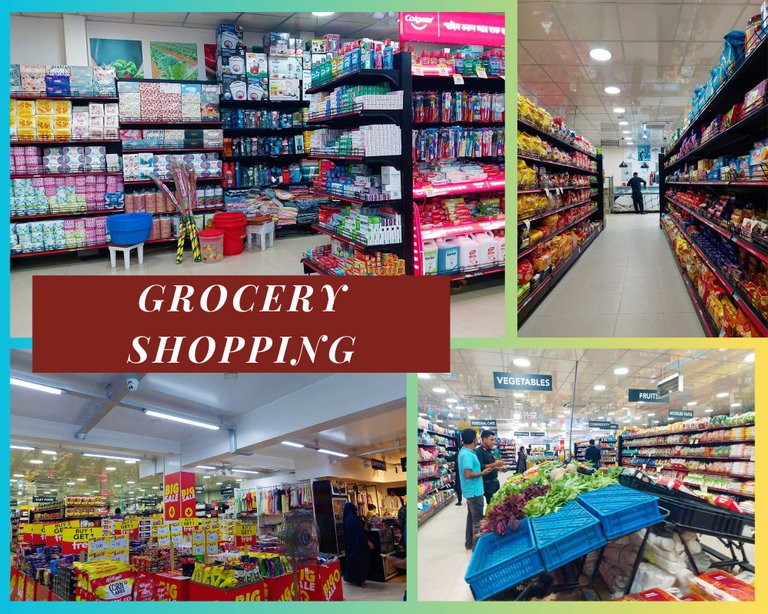 Everyone is posting their summer vacation photos, and I'm doing grocery shopping!!
Ah, life sometimes feels dull but there's no way to pause. So better do some good grocery shopping so at least our stomach can get rid of the dullness!
This Friday I went to the nearby grocery store to do some shopping which I usually don't after moving to our new house. So it was kind of a fun day for me. I'm not familiar with this branch and this experience felt new to me.
---
Shwapno (aka 'Dream' in our language) is a Bangladeshi supermarket chain, you will find their store all over the capital city. They give many promotional offers from time to time, especially on Fridays.
So if you love to do shopping, you must visit Shwapno often.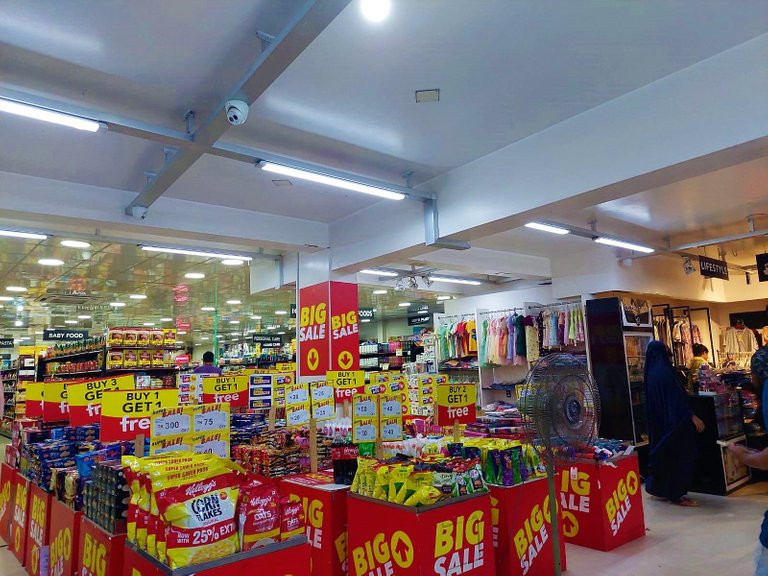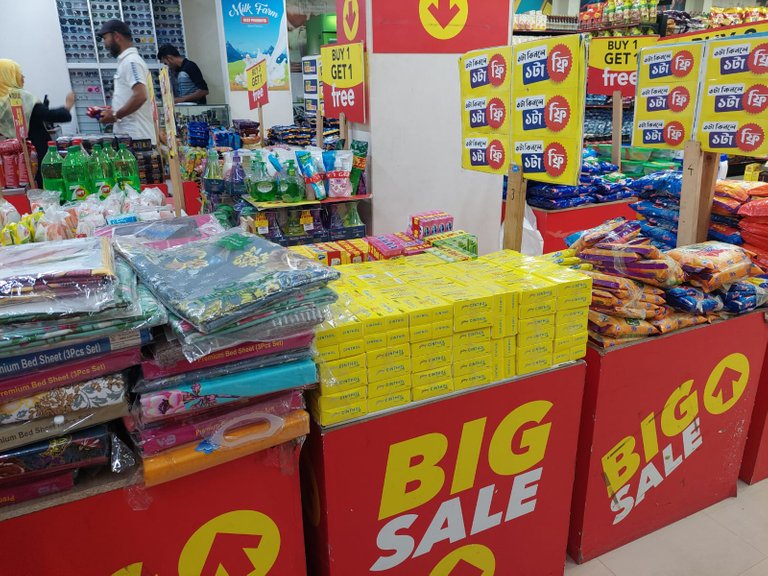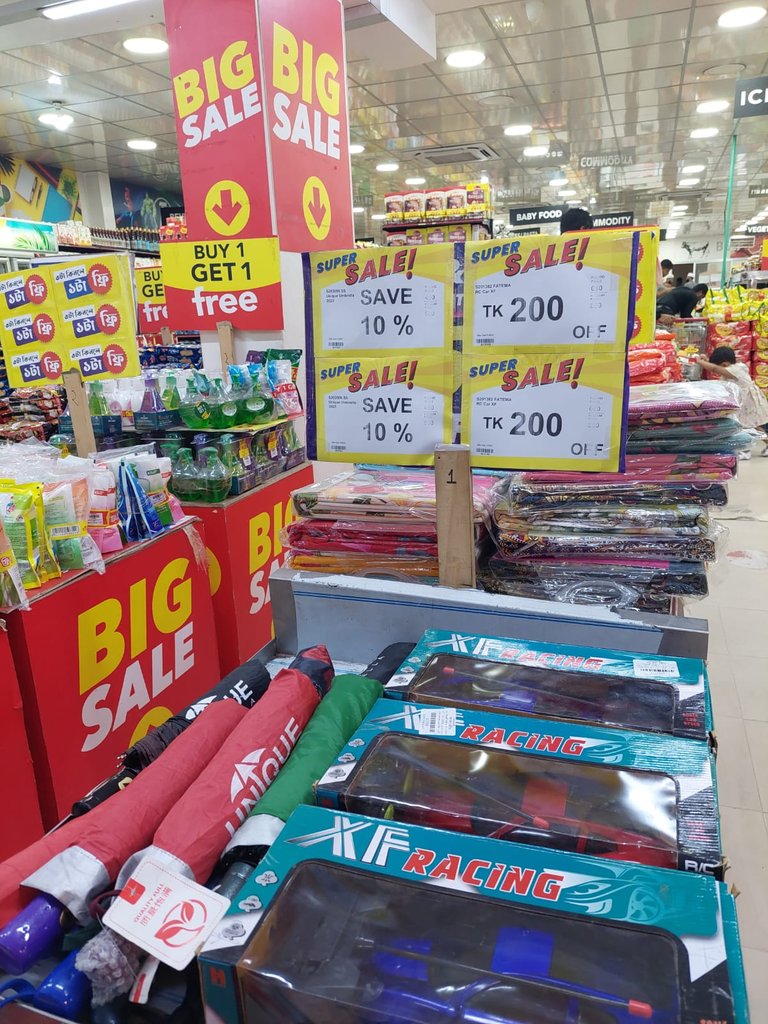 Upon entering the store, I saw the promotional displays featuring current sales and offers. I grabbed some cookies, oats, washing powder, and biscuits from the sale.
This store is quite big and just like other stores the products are organized into different sections or aisles, each containing specific types of products like produce, dairy, meat, bakery items, canned goods, and household essentials.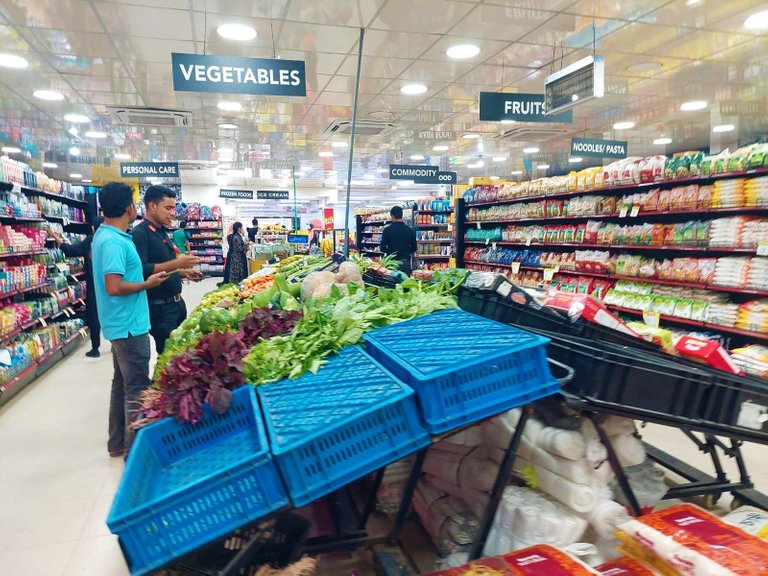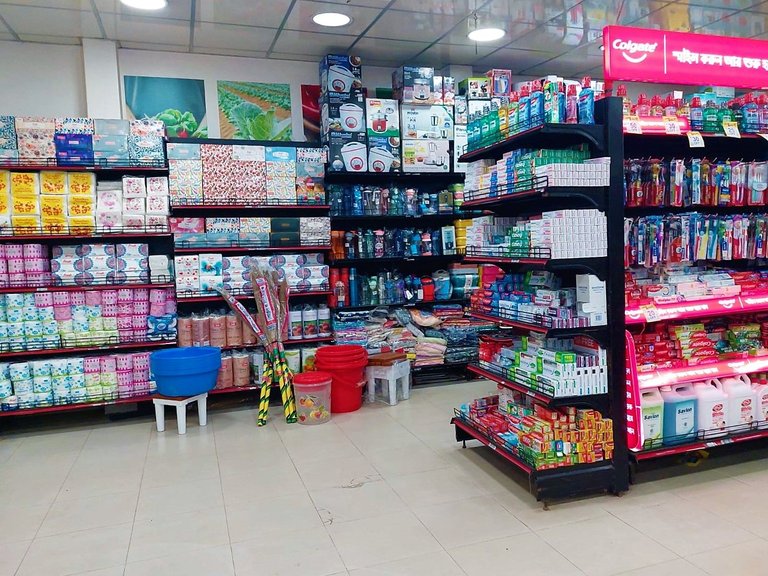 I grabbed a shopping cart to carry my items as I move through the store. This store has a wide variety of brands and products to choose from. You'll find different options for each type of item, allowing you to compare prices and select your preferred items.
Also, I have found that many products were in subsidiary price which is very rare in this type of huge malls. Probably, they get discounts from the companies!
Shwapno is well known for its sales, special offers, and discounts offers. For example, I bought some toiletries that come with free products like toothbrushes, body scrubbers, etc.
---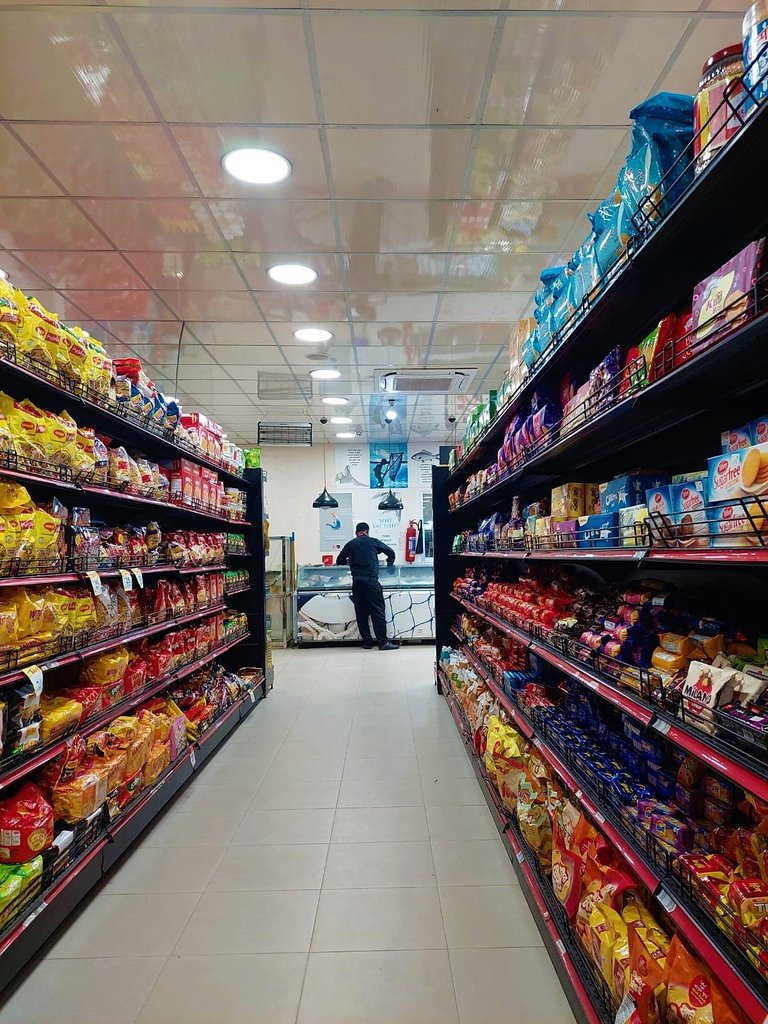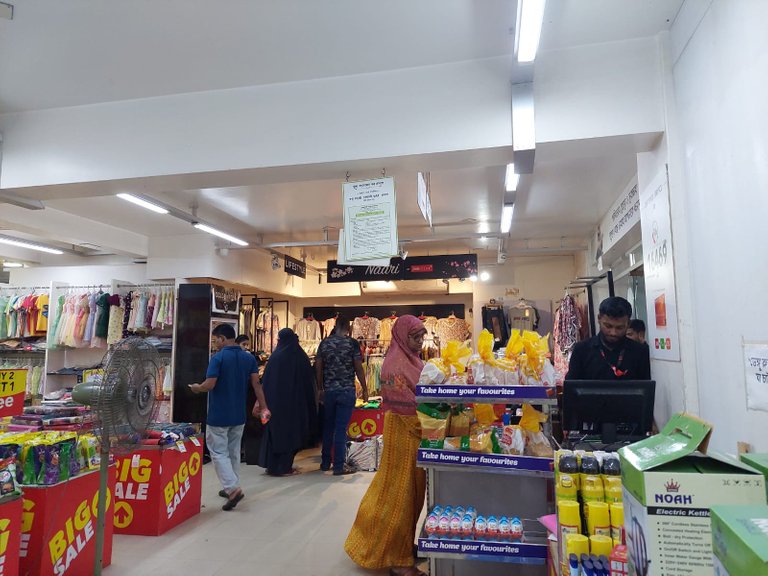 This store also has a lifestyle corner where they have clothing, accessories, etc. The product quality is not top notch but according to the price I found that they are good to go.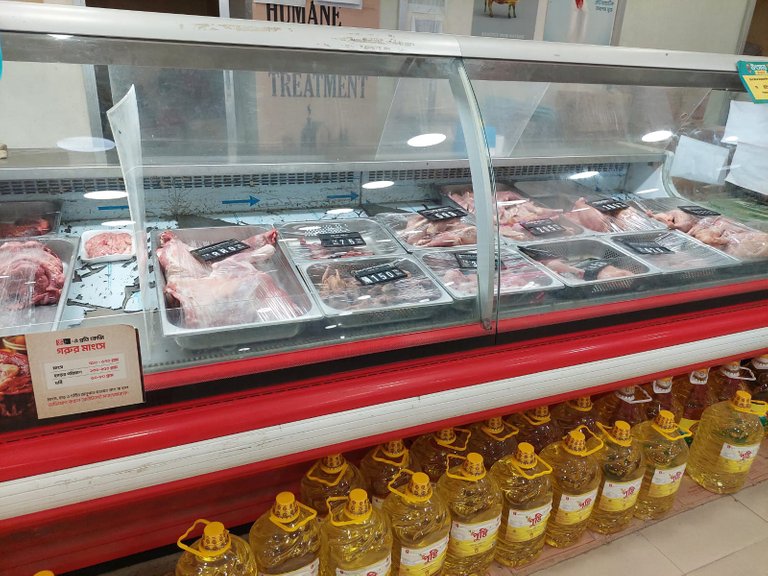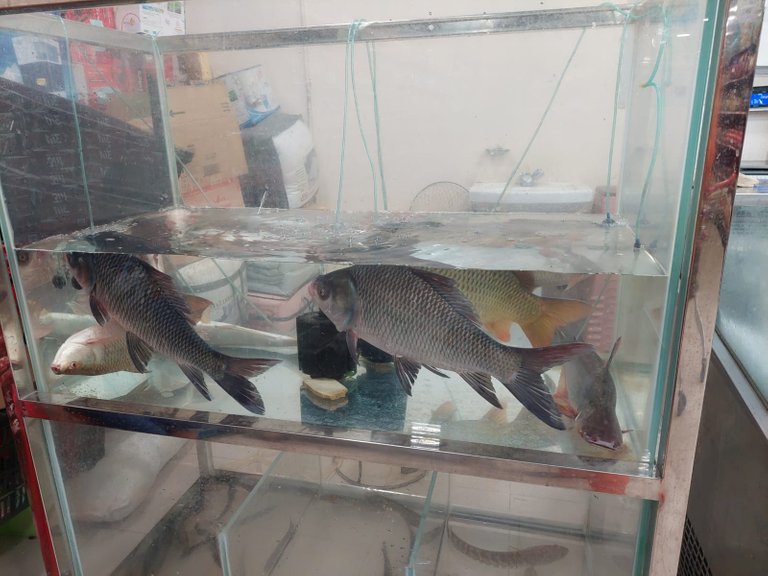 I didn't buy any frozen goods but seems like this shop offers a wide range of products in this section. This aisle was more crowded than others. The price seemed to me a little less than the regular wet market. I'm not sure how they afford to offer that price, probably because of their bulk purchase or commission from companies.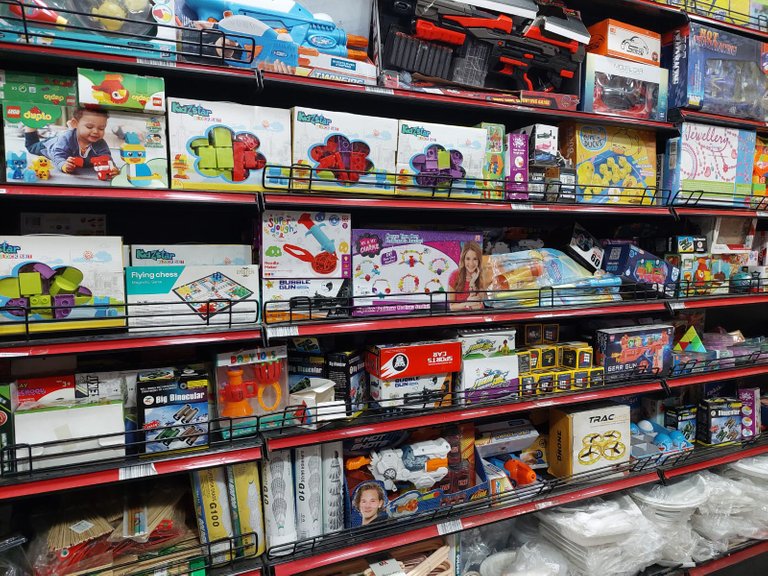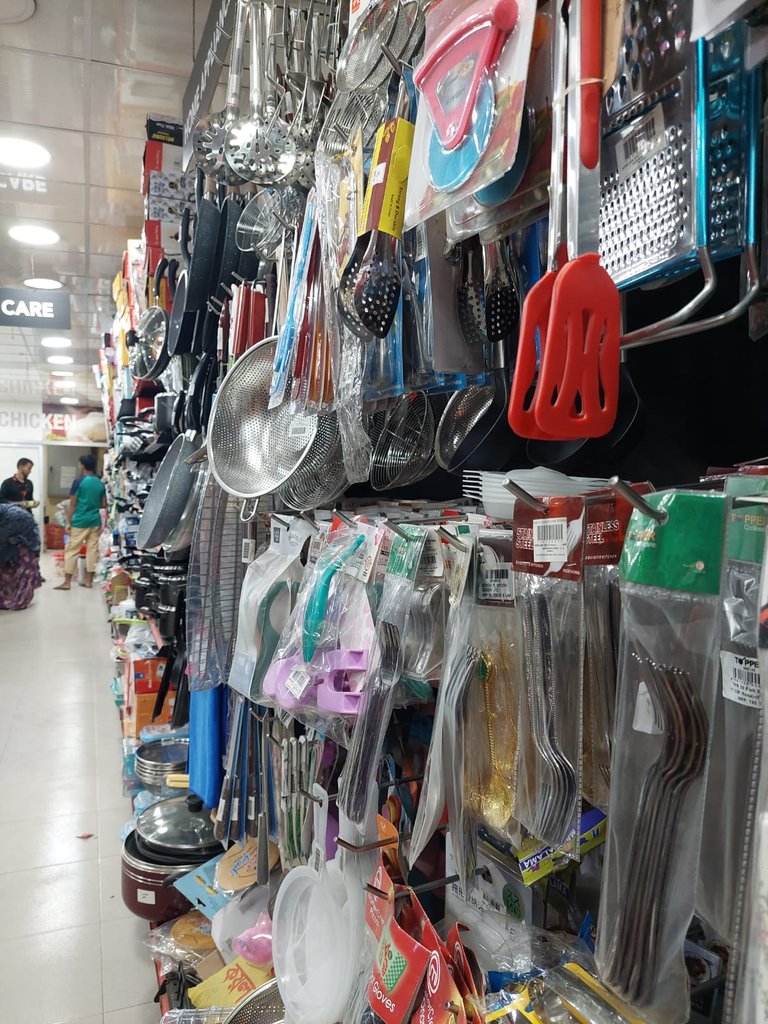 This section is dedicated to personal care products, cleaning supplies, and household essentials and this is one of my favorite aisles. I do love to browse the household stuff in such stores.
The price was a bit high than a regular shop but they have a range of products and the quality seemed good to me.
---
When I finished shopping, I headed to the checkout area. There were multiple cashier lanes. The VAT seemed quite high to me. Because we don't have to pay VAT in regular outside shops for the same products (It's kind of weird, I know). Vat policy is different here.
Anyway.
I have done a full grocery shopping after many days and it went well. It was not boring and I managed to finish it with peace of mind which I may not find in other places like the regular market. So I would give a point more to this store.
Happy shopping, everyone.
---
---
---