Steem die Unterschätzte Blockchain? / Steem the underestimated Blockchain? 🙄 ⚖️ 🔗 (ger/eng)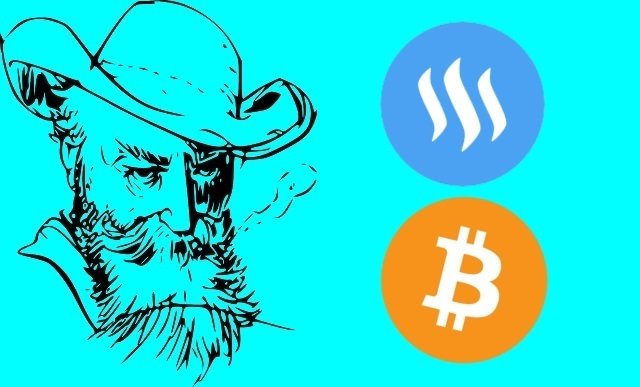 ---
Hallo und Servus liebe Steemians,
Eigentlich wollte ich mal einen direkten Vergleich starten:
Steem Blockchain gegen Bitcoin Blockchain
bzw. im weiteren Sinne
Steem gegen Bitcoin.
Dabei möchte ich jeden von euch Einladen selbst mal einen Vergleich zu ziehen, und mir in den Komentaren mal eure Meinung hinterlassen.
Dieser post wird auch Teil, meiner zukünftigen Workshops sein,
daher wäre ich für jede konstruktive Antwort dankbar!

---
---

Als erstes muß ich unbedingt mal erwähnen das ich sowohl ein Fan des Bitcoins als auch des Steem bin. Dennoch sei es mal angebracht die Vorzüge der Steem Blockchain wieder mal in Erinnerung zu bringen!
Steem
Blockchain dezentralisiert
Einfache Wallet
(Accountname auch die Wallet Adresse)
Senden und Empfangen von Steem fast in Echtzeit (3-5 Sekunden)
Senden und Empfangen von Steem/ SBD Gratis
Nachrichten Versenden von Wallet zu Wallet
(kann auch Verschlüsselt sein)
Für das Staken eben das HODLN von Steem erhalt von Zinsen
(zur Zeit 2,19 %)
Möglichkeit zur Erstellung von Content in Form
von post Blogs, Video, Musik, Foto und Komentare
Je nach gefallen, bekommt man upvotes die in Form von Steem ausbezahlt werden. Mann könnte das durchaus auch Minning nennen.
Darüber hinaus bekommen die Zeugen (Jene die die Blockchain am Leben halten und die Transaktionen bestätigen) für ihre Tätigkeit Steem als Belohnung
Zeugen werden von der Steem Community gewählt.
---
Und dazu viele Möglichkeiten mit den erhaltenen oder auch gekauften Steem zb.:
---
Essen und Trinken mit Steem bezahlen,
als Einsatz bei vielen Games (bei manchen auch fast wie eine Wertanlage),
Steem in Form von Steempower verleasen und wiederum Steem generieren (passiv income),
Steempower leasen um mehr aktivität zu ermöglichen
Für Veranstaltungen Tickets mit Steem kaufen (Steemfest, dtube Forum,)
Bücher kaufen mit Steem direkt von den Autoren (zB.: @detlev)
Kunstwerke und Bilder mit Steem erwerben.
Traden mit Steem Extern oder Intern
Smart Contracts Steem Kredit aufnehmen @neoxian oder p2p
Challanges mit Belohnung von Steem
Lotto Spielen mit Steem
Spenden mit Steem
Wie schon oben erwähnt das senden von Steem
👉 Weltweit schnell und Gratis! 👈
Bei steembay alte Sachen versteigern
Die Möglichkeit mit einem post glaeich mehrer Coins zu generieren (Triebes via Steem Engine)
und und und…. fällt dir noch was ein!??
---
Eines noch zu Schluß:
Über 500 !!! Projekte gibt es auf der Steem Blockchain
---
---

Wie ihr seht ist durchaus mal ein Vergleich
mit anderen Blockchains angebracht!

In diesem Sinne allen einen guten Start in die neue Woche,
Steem On!!
---
---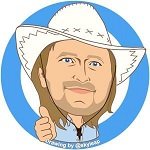 ---
---
photocredit: all @reiseamateur
Beneficiaries 10% for @steemchiller
---
---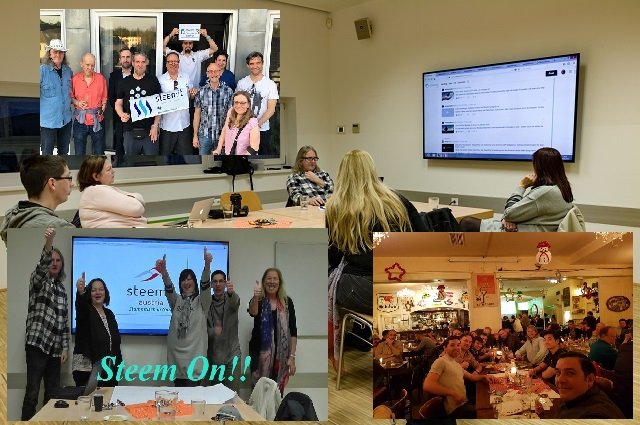 ---
Die nächsten Meetups (soweit bekannt) D-A-CH 🇩🇪 🇦🇹 🇨🇭:
---
| Ort | Wann | Kontakt |
| --- | --- | --- |
| 1. München (D) 🇩🇪 | 12.Februar 2020 18.00 uhr | @steem-munich |
| 2. Wien (A) 🇦🇹 | 28.Jänner 2020 18.00uhr | @mundharmonika |
| 3. Graz (A) 🇦🇹 | 15.Februar 2020 15.00 uhr | @reiseamateur (detail coming soon!) |
| 4. Stuttgart (D) 🇩🇪 | 24.Jänner 2020 18.00 uhr | @detlev |
| 0. Discordserver GSB (Online ) | jeden Donnertag ab 19.00 uhr | @steem-bootcamp & @greece-lover |
| 0. Discordserver D-A-CH (Online ) | 8.Februar 2020 19.00uhr | steem community im D-A-CH |
| 0. DTube Forum 🇩🇪 | 15.-17.Mai 2020 | @dtube.forum |
---
Weitere bekannte Termine die hier nicht aufgeführt sind
bitte gerne in den Kommentaren, Danke!

---
---
English version: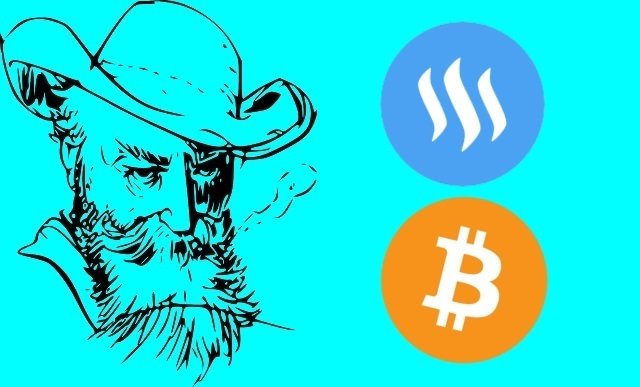 Hello Steemians,
Actually I wanted to start a direct comparison:
Steem Blockchain against Bitcoin Blockchain
or in the broader sense
Steem versus Bitcoin.
I would like to invite each of you to draw your own comparison,
and leave me your opinion in the comments.
This post will also be part of my future workshops,
so I would be grateful for any constructive answer!
---
---
First of all I have to mention that I am a fan of both the Bitcoin and the Steem. Nevertheless, it would be appropriate to remind you of the advantages of the Steem Blockchain!
---
Steem
Blockchain decentralized
Simple Wallet
(Account name also the wallet address)
Send and receive steem almost in real time (3-5 seconds)
Send and receive Steem/ SBD Free of charge
Sending messages from wallet to wallet (can also be encrypted)
The Stake or power up of Steem receives interest (currently 2,19 %) for the stake.
Possibility to create content in the form of
of post blogs, video, music, photo and comments
Depending on how you like it, you get upvotes which are paid out in the form of steems. You could also call it Minning.
In addition, the witnesses (those who keep the block chain alive and confirm the transactions) receive steems as a reward for their work
Witnesses are elected by the Steem Community.
---
And many possibilities with the received or also bought Steem e.g.:
---
Pay for food and drink with Steem,
as a use in many games (for some of them almost like a value investment),
Lease steem in the form of steempower and generate steem again
(passive income),
Steempower leasing to enable more activity
Buy tickets with Steem for events (Steemfest, dtube Forum,)
Buy books with Steem directly from the authors (e.g.: @detlev)
Buy artwork and paintings with Steem.
Trading with Steem External or Internal
Smart Contracts Steem borrow @neoxian or p2p
Challanges with reward from Steem
Playing Lotto with Steem
Donate with Steem
As mentioned above, sending Steem Worldwide fast and free!
Auction old things at steembay
The possibility to generate several coins with one post (tribes via Steem Engine)
and and and... can you think of anything else!??
---
One last thing:
Over 500 !!! Projects are on the Steem Blockchain
---
---
As you can see a comparison with other blockchains is quite appropriate!
With this in mind, I wish you all a good start into the new week,
Steem On!!

---
---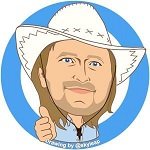 ---
---
---
photocredit: all @reiseamateur
Beneficiaries 10% for @steemchiller
---
---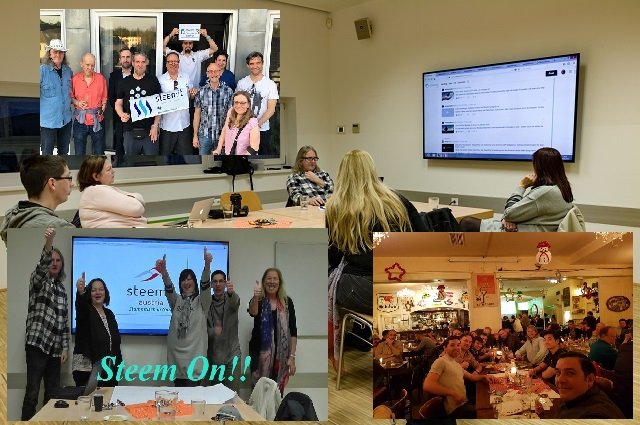 ---
We are the lively Blockchain
---
---
---
---