JAHMin' Posts Of The Week [March 20th - March 27th, 2022] - Rapsen T from Suriname, JAM Dex and the Effects, Gain Staging in the Mixing Process, Jahmin to Eddie Quansa, Growing Reputation, Jahmin to Billionaire with the Sax!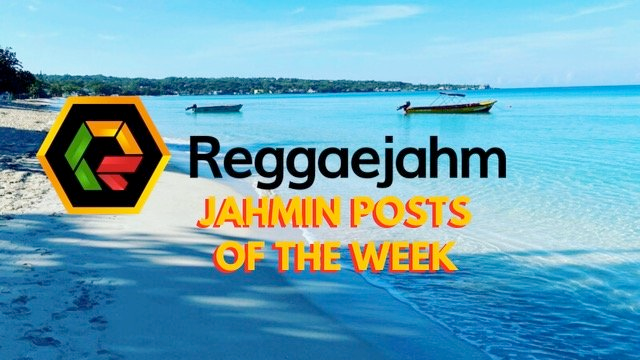 Blessed Love Reggaejahmin HIVE Community!
Waahgwaaan popcaaan? LOL, if you know you know1 Blessed new week, speak life, speak love add live up!
Finally got a chance to do this JAHMIn post, was rough getting the youngest to sleep, so here I am close to midnight getting the JAHMIN thing done. I usually make the skeleton on Saturday and complete the body on Sunday, that strategy seems to work but trust me, this HIVE style community thing can be rough. On that note, if anyone wants to take over the JAHMIN post, 😄the door is always opened to earning the post rewards and some JAHM!
A-ads
The A-ads BTC income on the Reggaejahm interface increased from 0.00000804 to 0.00000864. As usual, giving thanks and praise same way becuase what? Every mikkle mek a mukkle ( a little leads to a lot).


WHAT'S JAHMIN' THIS WEEK?

Whats JAHMIN this week?. Rapsen T, artiste from Suriname in this RJNAS( ReggaeJahm New Artiste Spotlight) post. The language may not be known by many, but the emotions speak volumes. JAM Dex, the effects on Jamaica, what to expect on the months and years to come. Mixing lessons anyone? Learn about gain staging and the importance in the process. Afri-Tunes session Jahmin along to Eddie Quansa an African oldy but goody, with the electric guitar. Celebrating 63 rep on the blockchain and eating some good ole Jamaican jerk chicken. And last but not least, another Afri- Tunes session, this time JAHMIN to Billionaire by Teni, while on the Sax! Enjoy!
     You don't need to be in the Caribbean or from it to post in our community. From Ital food to reggae music, Caribbean news and much more is welcome in our community. To learn more about our tags/cultural initiatives, see the following posts: Dashout Sunday, APART, and RJNAS.
---
---
     Every week I'll select a 20% beneficiary and this week I chose @djblendah for being a producer sensei with his gain staging vlog. This is some important info for anyone who does or is thinking of doing any type of music production and I am grateful to see such content on the feed.
---
In no particular order, Lets Get JAHMIN!


GIVE THANKS FOR READING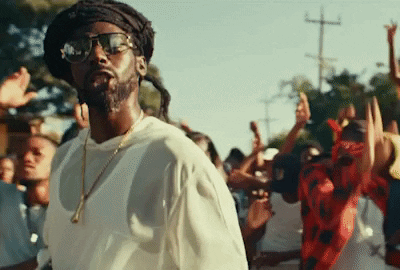 )
Source: Giphy


JAHMIN MUSIC Recommendationz Of The Week




Source: Giphy

Lutan Fyah - Weed Oooooh (Official Music Video)




Repsen T - Mbey mi (official music video)


Jada Kingdom - Dickmatized (Official Music Video)


Sizzla - Eternity (Official Audio)


Zebee - Shooting Star


Melodyne - Let Me Know


Nadine Sutherland - Queen

Stay tuned for more JAHMIN Posts Of The Week...


---
Question Of the Week
---
How can we stay on an IRIE vibration in our daily lives with so much chaos going on in the world and the busy pace of life?
For those who want to give vlogging a try, this is your chance. There is your topic and remember we have 3speak network, our very own video platform on HIVE. But of course you can always comment below.
---


ReggaeJAHM.com
Discord | Hive Community | Reggaejahm Interface | Twitter| Buy Beats With HIVE & JAHM
---
---