JAHMIN' Posts Of The Week [Jan 9th- JAN 16th . 2002 ] Weed Board Riddim, Rebellion Riddim Spanish Reggae, Visiting the acesteral roots, living life, Hold on demo track and a sorrel recipe.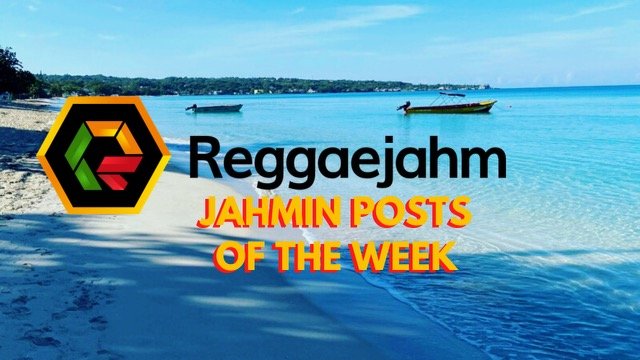 What is Jahmin? I celebrated my 40th Bday on Friday and I am truly grateful to live to see the big 4 - 0. It was a weekend well spent with the fam and friends. One thing is for sure though, when you have kids, it is their Birthday as well as yours, as many activities have to be planned around them. But hey, such is the parent life, I'd have it no other way.
On a different note, I got a message in the Reggaejham gmail, someone found the site through searching as was asking what is Reggaejahm. They also said they liked the simplicity of the site and the fact that we are having fun with Reggae and the culture.
---
A Jahmin Link up!
Here is a pic from an online link up some of us had over the holidays. It can be difficult to plan these things in the season ( or even out of it) but we got it in at the final leg.Read more about it in @bearmol's post here. Next link up we would like to invite you, yes you! If everyone used discord it would be much easier to accomplish that. Here is the Reggaejahm discord link. Though I am not a fan of discord, myself, it is the place most people on HIVE are on that has all the tools for a link up.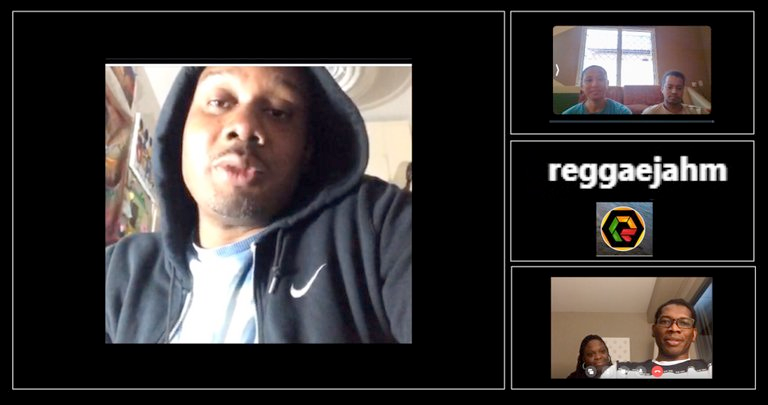 WHAT'S JAHMIN' THIS WEEK?

This week in the JAHMIN Session, a Dancehall/trap riddim called Dilemma that has all the right elements to vibe to. Next, a riddim selection called "Rebellion" in Nyabinghi style summoning the ancestors to help bun down babylon. Reggae roots in Spanish from Venezuela with the same consistent message of righteousness. A spontaneous trip to visit ancestral roots and going home with some "roots" as well. A message of life and living with the the perfect tune to make the message stick. Next we have a demo track recorded by yours truly, I hope you gave it a listen and last but not least, a recipe to make the perfect sorrel drink. Enjoy!.
     You don't need to be in the Caribbean or from it to post in our community. From Ital food to reggae music, Caribbean news and much more is welcome in our community. To learn more about our tags/cultural initiatives, see the following posts: Dashout Sunday, APART, and RJNAS.
---
---
     Every week I'll select a 20% beneficiary and this week I chose @josevas217 as a way to welcome him back on HIVE and the Reggaejam community. Jose has been around from the start and always brings quality content and positive vibes. He is an IRIE being on the block, Bless Up!
---
In no particular order, Lets Get JAHMIN!


GIVE THANKS FOR READING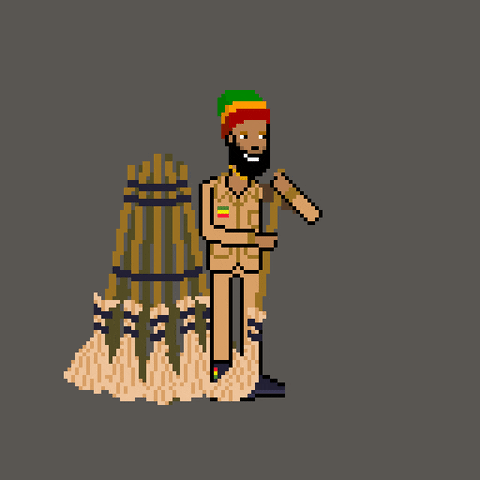 Source: CryptoRastas

JAHMIN MUSIC Recommendationz Of The Week

Weed Board Riddim by @djblendah

Bussa's Rebellion Riddim Mix (Full) Feat. Anthony B, Gyptian, Chuck Fenda & Fyakin (January 2022)
| Eesah - Live Life | Beres Hammond ft. Wickerman - Mi Deyah Again | New Tunes - You're the One I Love (Shenseea) |
| --- | --- | --- |
| | | |
Stay tuned for more JAHMIN Posts Of The Week...


---
Question Of the Week
---
Why are you in the Reggaejahm community?
For those who want to give vlogging a try, this is your chance. There is your topic and remember we have 3speak network, our very own video platform on HIVE. But of course you can always comment below.
---


ReggaeJAHM.com
Discord | Hive Community | Reggaejahm Interface | Twitter| Buy Beats With HIVE & JAHM
---
---