JAHMin' Posts Of The Week [April 3rd - April 10th, 2022] Eleggua Drum Group, One Love Cover, Discovering Chronixx, Reggae Sauce Raid, Pimper's Paradise, Fried Rice Leftovers &Sakura Godzilla!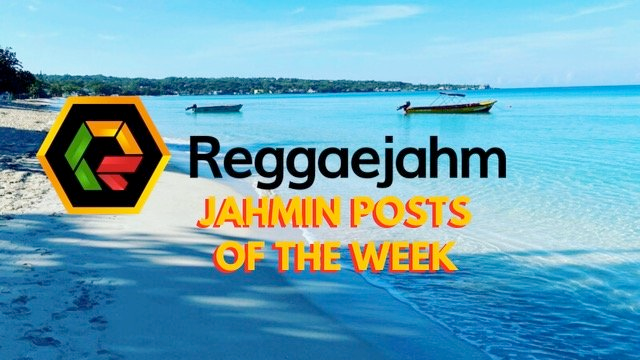 Blessed Sunday/Monday to all the Reggaejahmin Hivers! 20% APY is in the HBD savings in your wallet and it is looking juicy, just thought I would help spread that info though I think any attentive HIVER would already know.
A I write this post I am tired ASF, I wonder to myself why even bother make these posts. Do people even read them? Is this Hive community culture regarding curation posts even necessary? Well I guess it is if you are a sponsored community. But you know what, I am gonna show up and represent for the culture. And I hope you do too. While we are all here to earn, I imagine we all have a deeper meaning than that for being here. For me, it is representing Reggae, Caribbean and African culture on web 3. I hope you know your why beyond the earnings.

WHAT'S JAHMIN' THIS WEEK?

Whats JAHMIN this week? Representing African heritage in Venezuela with The Eleggua Drum Group. One love cover from mama Africa, in Nigeria. The legend's fire cannot be put out even in 2022. Discovering Chronixx, it is nice to see Hivers discovering great reggae acts and posting about them while making others aware. Reggae and Jamaican culture spotted during the air raid in Ukraine, the culture is everywhere isn't it? What on earth were these guys doing there? We just hope they made ti to their destination. And yet another Bob Marley cover, this time, Pimper's paradise via Venezuela. I don't think any other artiste has this many covers on Hive open Mic. If you do, plese let me know. What to do with those leftovers and homegrown peppers? Make some awesome fried rice, find out how in this post. Sakura and Godzilla, the perfect setting for meeting up with family and friends, its not what it sounds like, but in the land of the rising sun,nothing is what it seems.
---
     You don't need to be in the Caribbean or from it to post in our community. From Ital food to reggae music, Caribbean news and much more is welcome in our community. To learn more about our tags/cultural initiatives, see the following posts: Dashout Sunday, APART, and RJNAS.
---
---
     Every week I'll select a 20% beneficiary and this week I chose @barski because It was an unexpected and interesting post. While it did look like some spy footage from the Kremlin, it gave me insight into what Caribbean individuals or representatives were up to in the Ukraine. Still wondering where these people were from, what they were doing and where are they now.
---
In no particular order, Lets Get JAHMIN!


GIVE THANKS FOR READING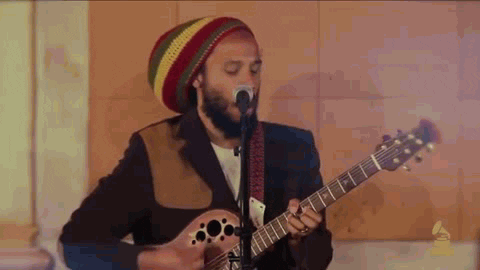 Source: Giphy


JAHMIN MUSIC Recommendationz Of The Week




Source: Giphy

Deep Jahi - Recover (Official Video)




Ding Dong - Happiness (Official Video)


Popeye Caution, Safaree, Zekedon- OCHI


Shaggy - "Mi Nuh Know"



---
Question Of the Week
---
HBD savings is now giving 20% APY, what are your plans?
For those who want to give vlogging a try, this is your chance. There is your topic and remember we have 3speak network, our very own video platform on HIVE. But of course you can always comment below.
---


ReggaeJAHM.com
Discord | Hive Community | Reggaejahm Interface | Twitter| Buy Beats With HIVE & JAHM
---
---