Our Rainy Northwest: A Photographic Celebration of Raindrops on Leaves
November in the Pacific Northwest is rainy. End of story...
This is the time of the year when we typically start "nesting" indoors, with indoor creative projects. But the rain offers its own set of photographic opportunities... the following shots all came from the last few rainy days: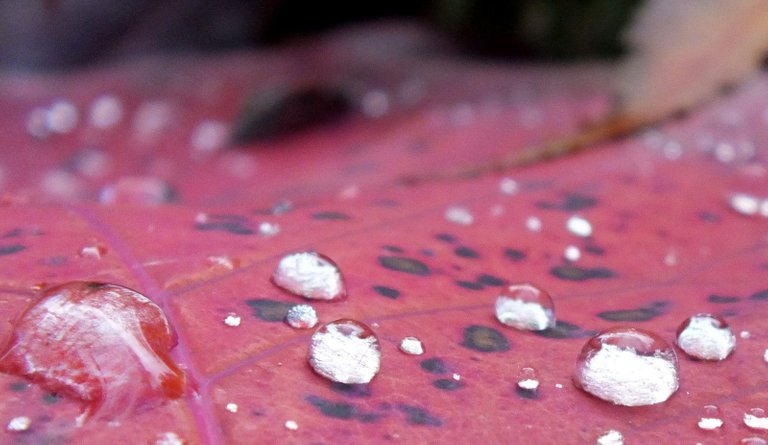 When it is only slightly wet, the surface of a fallen Smoke Tree leaf almost repels water, and the droplets bead up like rain on a window treated with Rain-X.
Another Smoke Tree leaf... the beads of water actually serve as tiny "magnifying glasses" of the veins in the leaf.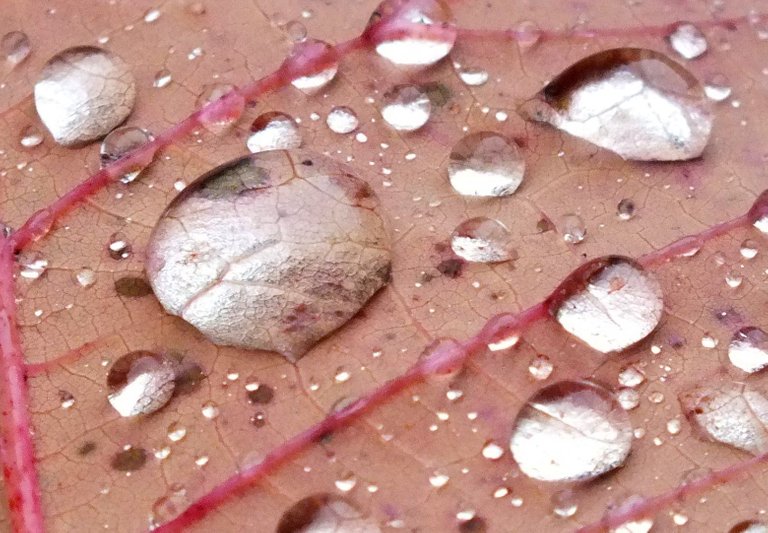 Playing a bit with black-and-white to enhance the contrast, but perhaps not so successfully.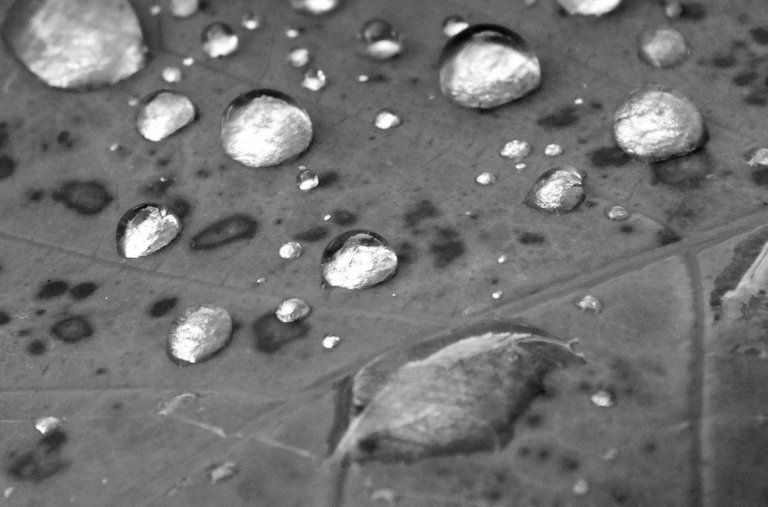 After a spell, the surface tension breaks down, and the droplets look more "normal" (foreground, above).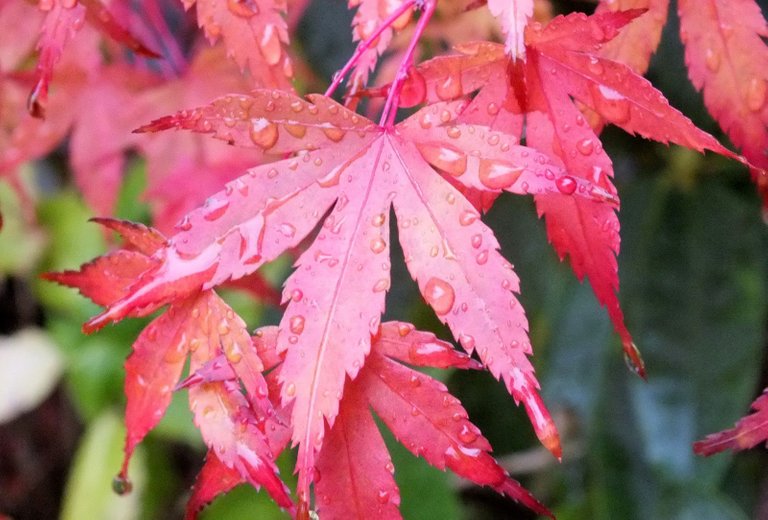 The Japanese Maples still have most of their leaves, and provide a color intense backdrop!
The sun unexpectedly broke through for a few minutes, making the colors really "pop."
Then it went back to raining.
If you look carefully, you can actually see my reflection in the large water droplet, below...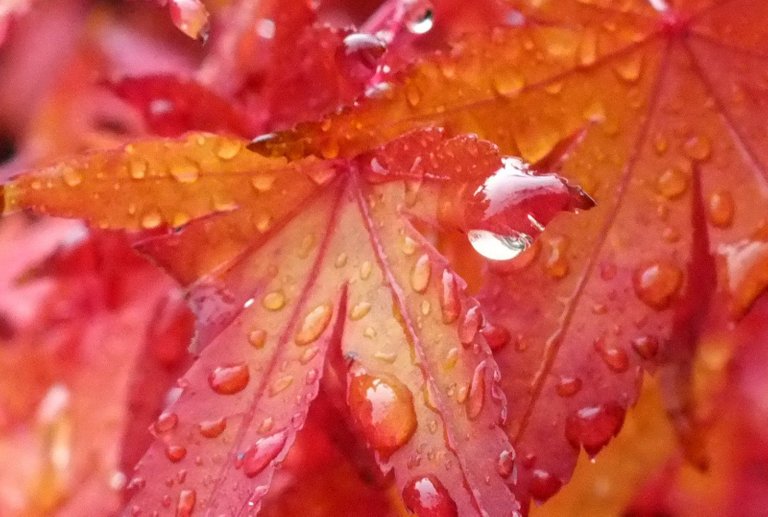 The rowan berries are old and wrinkled now; their once bright red giving way to decay... the rain accelerates the process.
Occasionally, a migrant bird still grabs a snack...
A single red Japanese maple leaf on the lawn... the wetness enhances its color.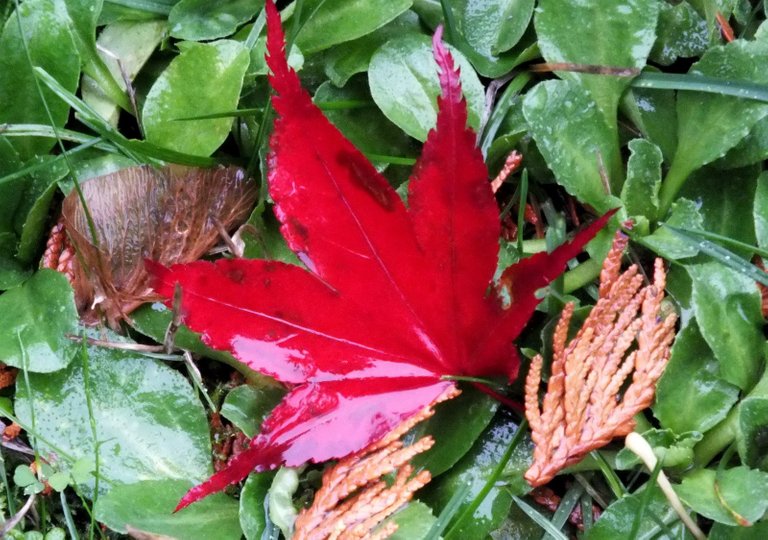 In places, the leaves are positioned "just so," and small reflective "ponds" form on them, until the weight gets too great, and they break free.
And then it was time to come back inside... but it was lovely to take a brief break from daily life and just look at our rainy surroundings!
Thanks for stopping by!
20211112
H0025/0262
All images are our own, unless otherwise attributed
---
---