The Fear Paradox While Trying To Be A Consistent Hiver
The fear of the unknown, a feeling that engulfs us when we want to make a vital decision in our lives. Fear is something that hinders us from achieving what we want to achieve, most times fear is that thing we need to over come to achieve that thing we need to achieve. This is the reason most people are scared to take risks, the reason most people get stuck in doing a particular thing for a long time like working in a place where they are undervalued because they are scared to leave and not find some where else. If you feel undervalued, you either take the risk to negotiate your worth or move to where you are valued. But getting stuck there because you are scared of losing your job is the fear paradox.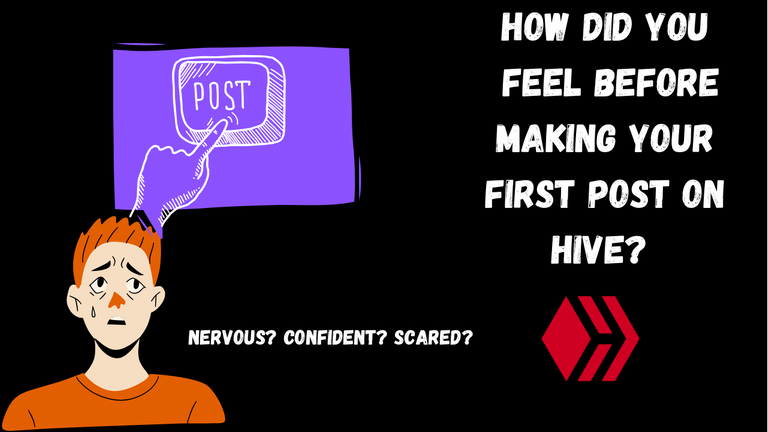 The journey to financial freedom is not an easy one and no one claimed it is easy, fear gets us trapped in a state of comfort known as our comfort zone most times because we are scared to fail. But then, failure sometimes can be achieved without taking any risk, because life itself is risky. If you don't take action, you don't achieve anything, that alone is failure in my opinion. From the day you were born, life has been risky. If you decide to never try anything because you are scared of failing, you will never achieve anything. Failure is needed, it's required to teach you a lesson. People get scared of failing in their first trial of giving a shot, but there is nothing wrong with failing.
Before starting my Hive blog, I was scared of getting 0 Likes or Comments because I felt no one would find my content on Hive worthy enough of being upvoted or liked. I thought my words where going to be meaningless, well, thats just the fear of the unknown trying to restrict me from creating content. But the thing that got me going was, Hive is a new environment I was getting into and no one knew who I was. It was my first experience, which is different because, when trying something new, I usually keep an open mind to enable me learn when I make mistakes. So that was what kept me going, I decided that, instead of focusing on being the best on Hive, I need to focus on learning from my mistakes on my Hive journey. I don't have to be the best yet before I can make post, I can learn to have fun, catch fun and try to be the best version of yourself. This means putting a lot of effort in trying to be better. I am open to learning everyday.
Took me few weeks before I got used to making contents and being comfortable making contents without getting scared of being criticized for my contents by other readers. When I joined Hive, I just wanted to know what it is and how it is, but while being on Hive, I started learning things beyond just blogging and earning. I learnt the power of showing up everyday to accumulate wealth which is a great step to gaining financial freedom. This is something lots of people never had the opportunity of learning or knowing because of the fear paradox of creating content on Hive. They limit Hive to a platform where you blog and earn money, when they blog and not earn during their first few weeks on Hive, they conclude that they are failures and stop posting, some of them abandon Hive. But you can't compare them to those guys that never tried posting at all because they were too scared and nervous to make their first post. I have a friend I brought to Hive who got scared of writing his introduction post because he was not confident enough to write about himself and post it to the public to read.
Can you give your first posting experience and how you felt posting on Hive for the first time?
Posted Using LeoFinance Beta
---
---