StableCoins: Everyone's Favorite Crypto Right Now
I will say that stablecoin is one of the best things we have gotten from crypto. It's something I will call the beauty behind the madness product of crypto. It's no news that the crypto market has been falling, as we can all see from our portfolios, as a matter of fact I have decided to stop checking my portfolio anymore, the heartbreak is officially enough for me. But one thing that gives me joy is checking my HBD Savings on Hive and smiling.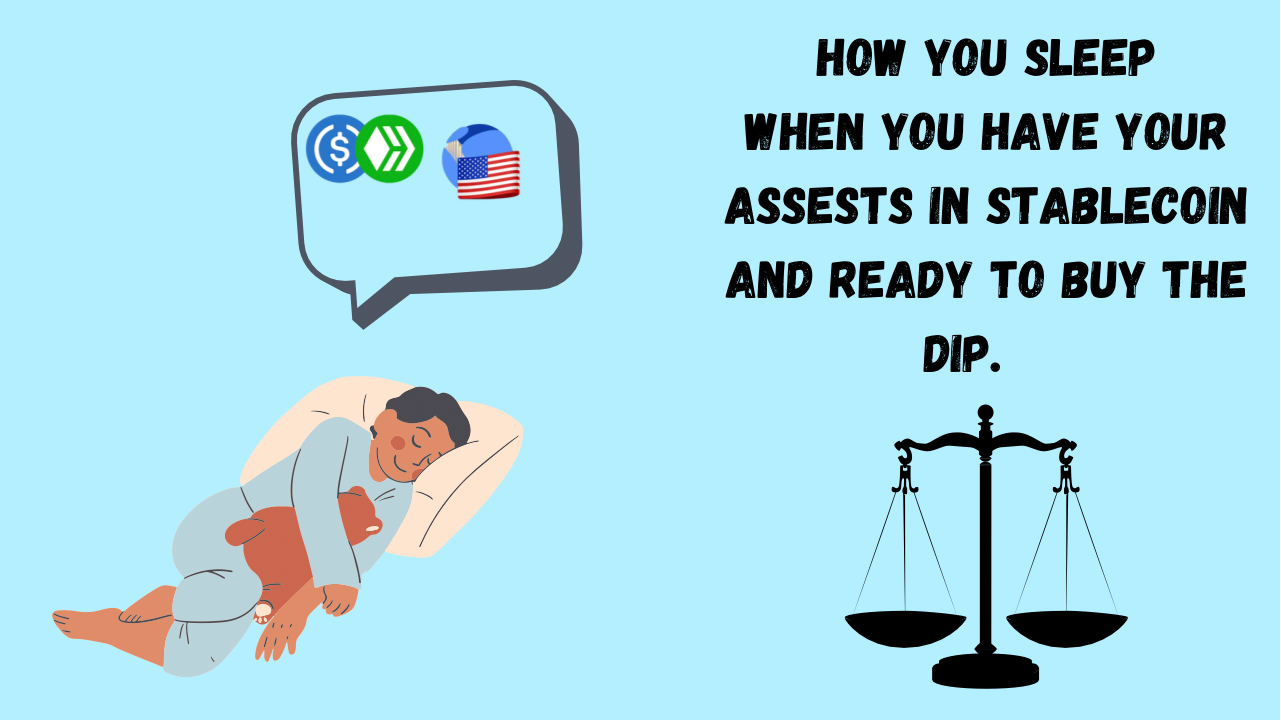 This is because, the HBD savings is currently the only stable thing in my financial life right now. I was telling a friend today, that while we are in a season that looks like a bear season, I am trying my best to accumulate, so that the next time we get into a Bull season, I am reaping all that I have sowed this period.
I make most of my money from crypto, so it's not easy buying the dip, when I say, "I just bought the dip", most times it means that I just sold one of the coins I have less trust in for another coin I have more trust in. Still on the fact that stablecoin is one of the best crypto products, let's not forget that yields is another reason StableCoins are great. We have StableCoins currently giving out amazing yields for saving them or staking them. It's still amazing how StableCoins have far lower risks and give amazing yields, depending on the StableCoin you use though. There are varieties StableCoins where you can get great yields from, and the Hive Backed Dollar is one.
This is the best time you will wish you staked those StableCoins in DeFi or added them as liquidity in a StableCoin liquidity pool. This way you earn higher yields and can use the yields to buy some dips, but then if you decide not to buy the dip with your yields, you still have a better advantage because you can stake those yields and earn more yields, it depends on what you want though.
Back to the dipping side of crypto, for your own peace of mind, I will recommend staying off checking your crypto charts regularly, this way you can have your mental health in order. If you have a fiat paying job, this is the only time I envy you, because, it's an opportunity to buy the dip with your fiat paychecks. This is not a financial advise, but this is the best time to make profit, anyone that buys the dip right now, has a great chance of being in profit in few weeks time.
Posted Using LeoFinance Beta
---
---