Reason Behind Binance Price Surge: Binance $1 Billion Growth Fund For its Smart Chain
Binance is known to be one of the biggest crypto exchanges in the world, and it's also very successful. Having its SmartChain which was launched last year, has created lots of opportunities in the crypto industry. But now Binance wants to go bigger in expanding its eco system. A billion dollars is a lot of money, but this money will be divided into 4 sectors.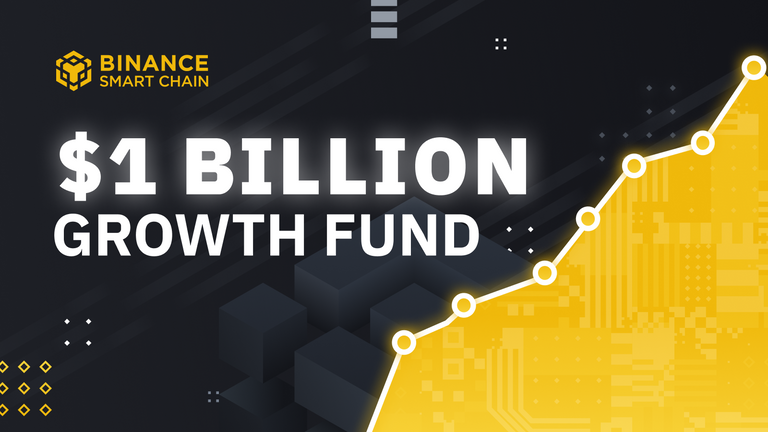 This money will be divided into Talent Development program whereby $100 million is set aside for that. This includes educating people and nurturing talents by supporting their researches and giving out scholarships to individuals who are into the crypto and blockchain space. This is going to help to expand the rate at which crypto adoption will be rampant in the world.
More people that wants to study the blockchain but don't have access to pay for the tuition fees will have that opportunity now with the help of this program. This is so great, I have always considered studying blockchain later on, I wish I had the opportunity to study the blockchain through this program. I'm sure lots of people like me would like to also get this opportunity.
There is also the Liquidity Incentives programs that aim to providing liquidity for some of the decentralized financed protocol on the Binance smart chain. This will helps lots of defi platforms and encourage their efforts and works. This program will be receiving $100 million.
Builder Incubation program is the third project receiving funding from Binance's $1 Billion fund. This year we saw lots of defi platforms get hacked and some of these defi platforms were on the Binance SmartChain. I guess this was something Binance was not proud of, so they decided to add bug bounty by white hackers, to help find loop holes in defi platforms to further prevent more hacks. This total project will get $300 million and the bug bounty will receive $100 million funding for that, the remaining $200 million will be set aside for an incubation program. The incubation program will mentor Dapps and help provide all the necessary resources they need in building on BSC.
The Investment Program is the largest funding project in the program. This project will be receiving $500 million in funding. The project is aimed to not just improving BSC alone but improving the total blockchain. $100 million was set aside a year ago by Binance to support Dapps building, this brought in a lot of progress making BSC to be one of the most used technology in the Dapp space. You can imagine how much this amount will generate. The investment program will be looking at investments into lots of sectors like finance, metaverse, gaming, virtual reality and lots of things.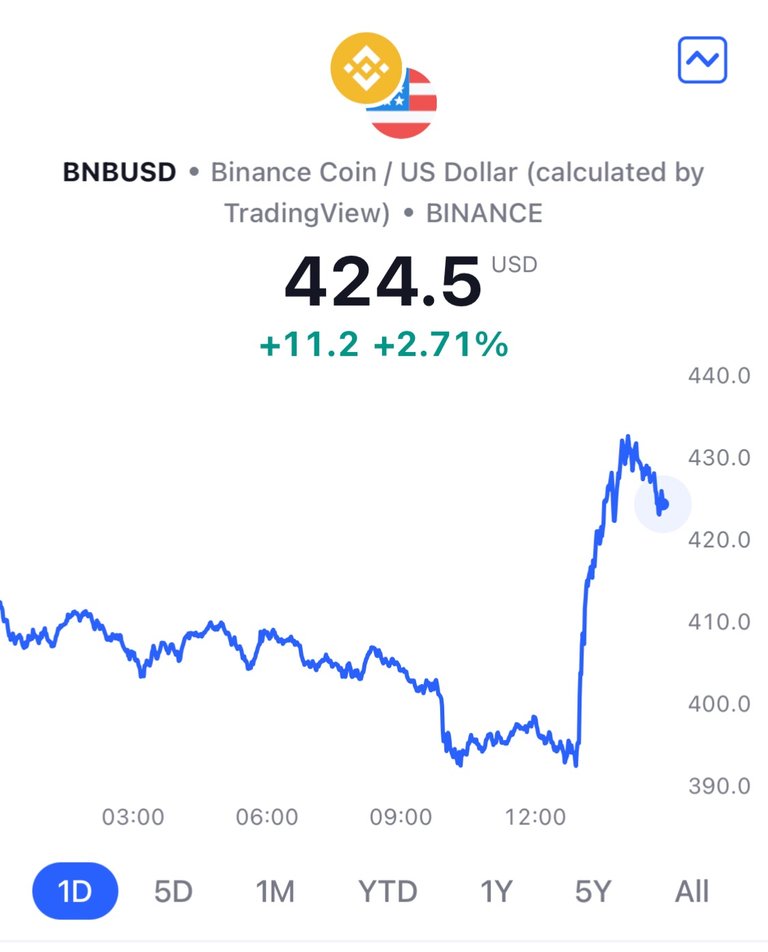 Well aside BSC being a centralized I personally had fallen in love with the platform a long time ago. This has made me extremely bullish on BNB. This announcement was a bullish announcement for BNB as the price spiked by 12% shortly after the news was announced. I guess we are about to see more ground price breaking attitude from BNB once again.
Posted Using LeoFinance Beta
---
---