Beautiful on vacation | The eye of creation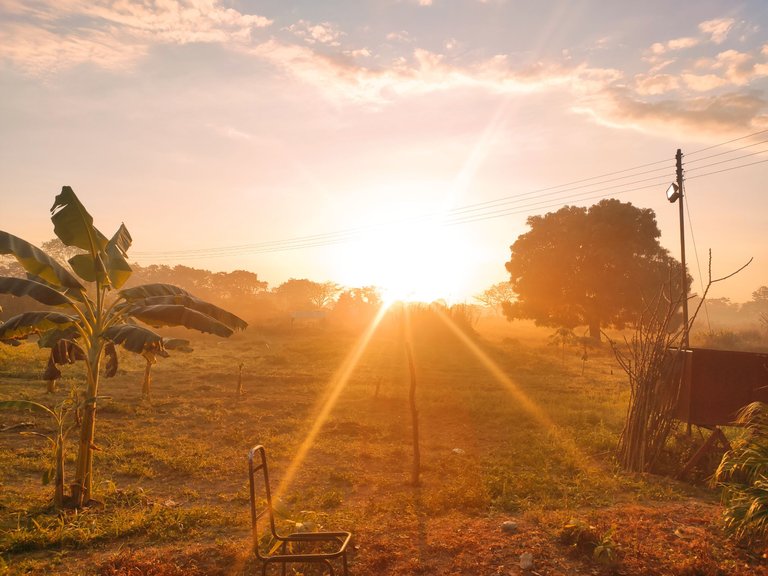 Every human being faces negative spells in his life, some short, some not so short, some shocking as the loss of loved ones, others not so dramatic but that not having the proper maturity make us turn the ocean where we drown into a glass of water.
Much has been said about what really has value and brings meaning to life, family, friends, moments of happiness, personal achievements, yet sometimes we lose the compass and go after banal things that can only fill our spirit while we have them.
Now then, and coming to the point of this writing, in the midst of a negative streak - as have been the last two years in my life - seeing nature's creation face to face has been a balm to ignore the pain of seeing the prevailing evil in many parts of the world.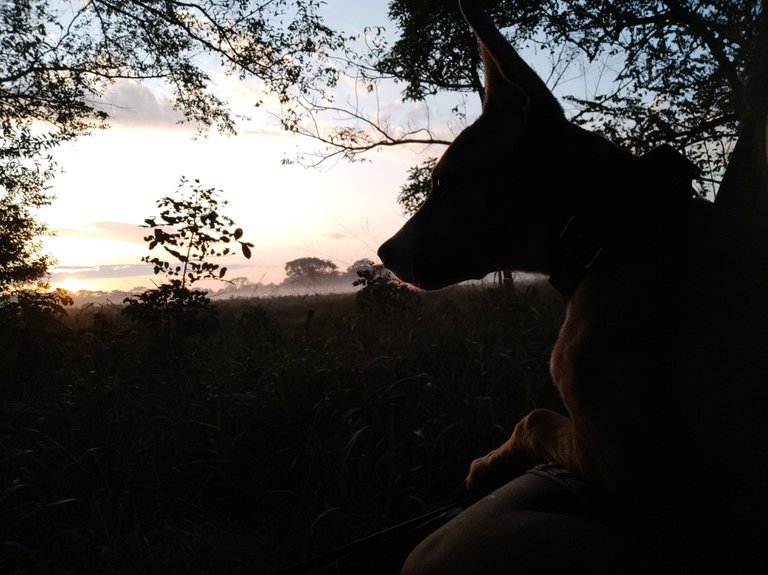 The most beautiful thing I have been able to admire during this long vacation was a sunrise in the plains of Cojedes (Cojedes, Venezuela), it was about 5:30 in the morning and I was heading to my small farm in the company of my dog Honey.
---
---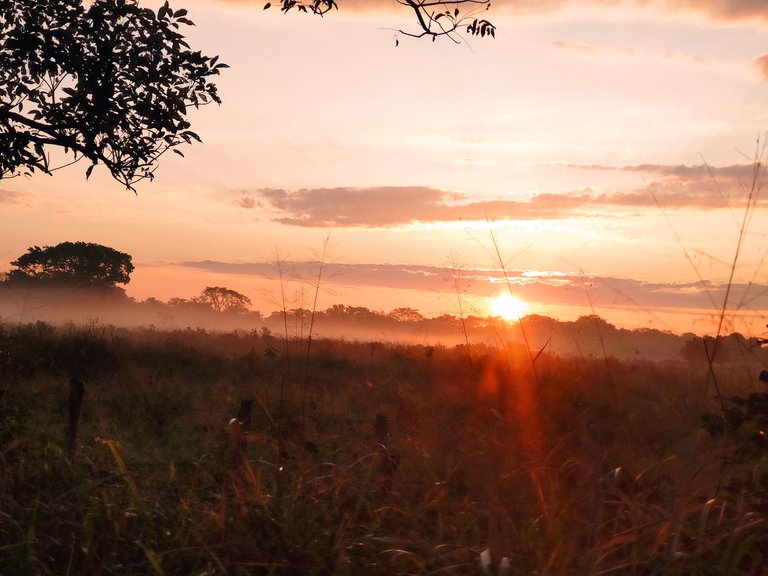 The most beautiful thing
---
---
It was such an impression to see for the first time a landscape where I had walked for more than four years without even turning around.
Perhaps it was my mind's search for a way out of the situation that afflicts us or perhaps a heavenly whisper from something greater than us telling me "you are not alone", the truth is that this image made me take a break from everything and be thankful.
I was thankful for the loyalty of my dog that was given to me a couple of months ago, always ready to walk by my side even if I didn't have a penny, for the sun that taught me that every night ends in clarity and in particular for that mist that bathed the mountain in the middle of one of the hottest summers in years.
Something imperceptible for our worries but that reminds us that even if no one sees our effort, every day we must go out into the world and shine for ourselves and for those who really matter.
I hope these simple graphics and my sincere letters can touch your spirit and although the human eye is infinitely more accurate than a photograph, in this one I leave recorded this wonderful scene that for one day gave me back the peace that I had lost long ago.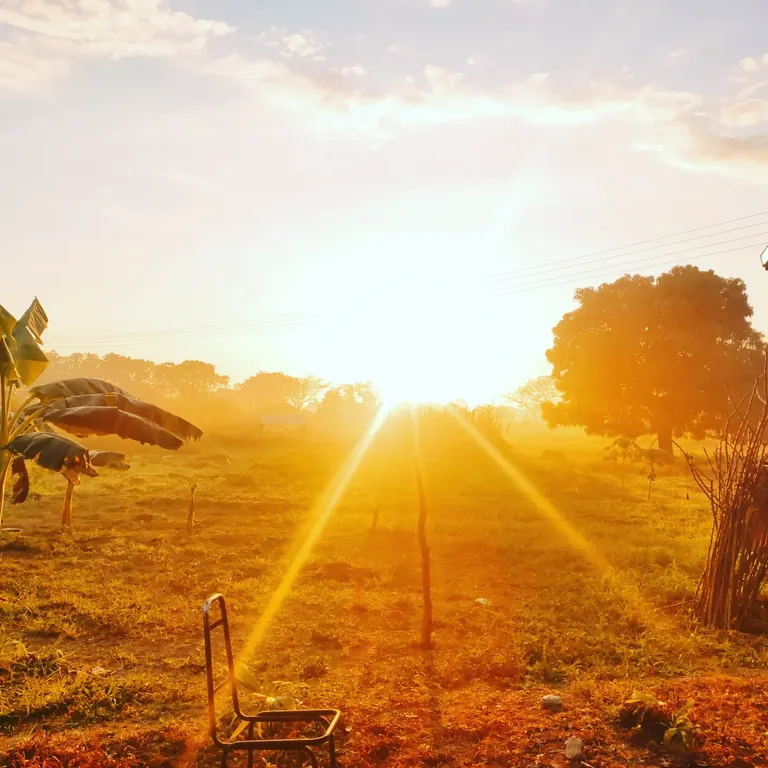 ---
Source: all the images are property of the autor, captured with a smartphone MI 9T.
---
---
---