My first NFT Collection minted on NFT Showroom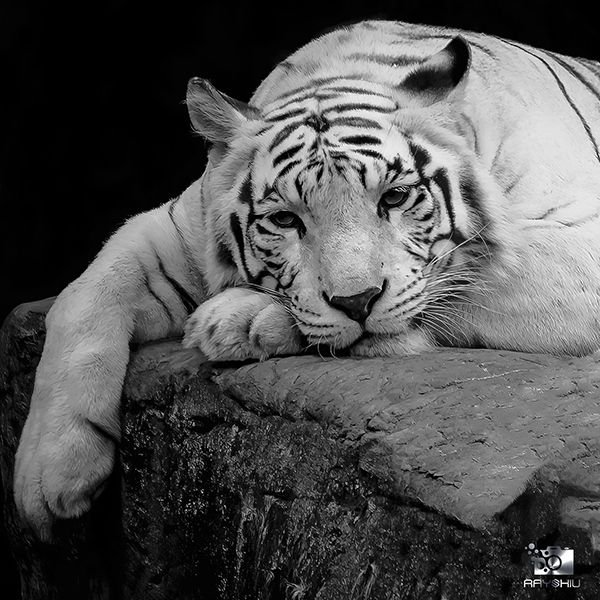 This shot is the thumbnail for my very first NFT minting ever! A huge shout out and thank you to @juliakponsford for the much-needed assistance via Discord. The process is actually quite easy...I was severely lacking in brain cells at that moment, haha. This picture is one of my favorite shots of an albino tiger in the care of The Singapore Zoo, arguably one of the best zoos in the world, in terms of animal care and facilities.
Sadly, this tiger passed away around 2 years ago. Much like the rest of its species. As a matter of fact, all tigers are endangered, many critically and of the 9 subspecies of tigers, 3 are critically endangered with one classified as on the brink and 3 are already extinct. I'm not a huge conservationist nor environmentalist but I do as much as I can, when I can. I know, I know too little...but I am trying. More on that in a different post when I get a chance to post.
Back to this NFT collection. It's three moving GIF images portraying this tiger in varying states of sadness, loniless, depression, boredom or however you think it's looking. Seriously, what emotion or thoughts do you think is going on in this majestic creature's mind?
The first gif is with its ear twitching, the second is with it breathing and the third one is with its paw swaying. I made 3 editions of each gif to coincide with the 9 subspecies of tigers.
I'm purposefully not including the images here in hopes you'll head on over to NFT Showroom to check out the site (full disclosure: that link is my referral link) and all the cool art there and hopefully my art as well HERE.
I hope you found this post helpful. Thanks for viewing and best wishes!
All the photos (unless otherwise noted in the post) were taken by me and are available for sale. If you're interested in buying an image or three, 😃 please don't hesitate to contact me for more details.
Consider following me for updates to find not only my other (usually travel) bloopers, blunders and shenanigans but also photography related news/reviews and the occasional contest entry. I might even post a rant or two when I just can't help myself, haha.
---
---