Finally, I got to travel !!!
Read this post on TravelFeed.io for the best experience
---
Well, I finally got to travel again and boy this one was a doozy. All work and no play! Well, not quite true but it sure felt like it. In 21 days, I went from Guam, Honolulu, San Fran, Seattle, Vancouver BC, Eugene, Reno, Denver, Dallas, then back via San Fran., Japan and Guam. 
This post is about an airbnb I stayed at in Dallas. If you haven't used airbnb's before, I would recommend trying. I use airbnb's whenever I travel with 3 or more people. The cost savings is significant. I've yet to encounter a bad host or accomodation. Of course, I read and take into account all the reviews and use Google live view to check on the surrounding areas as well.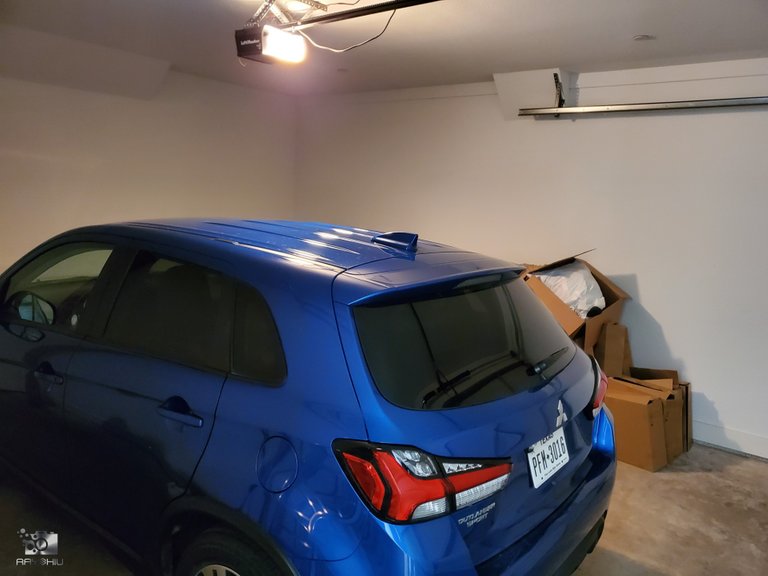 Mitsubishi Outlander Sport in the garage.
So this particular airbnb has a garage that could squeeze two cars if I parked properly and the empty boxes weren't on either side. For scale, the car is a Mitsubishi Outlander Sport that I rented from the airport so ya, definitely able to fit a small-ish car in there too. The garage is part of the first floor of this 3 floor unit. After closing the garage door, you can enter the condo through the side door. where you'll have 2 choices, go up to the 2nd floor or go to the backyard/patio. The patio turned out to be a really cozy smoking corner for us!
After our meetings and work was done, the three of us sat around drinking, and discussing business stuff, both in the dining area and outside on this patio. The conversation would inevitably come back to how awesome this corner unit was. Relatively spacious, ok sized yard, 2 car garage w/garage door opener, safe surroundings, close to amenities, the list goes on. One of my partners even tried to Google how much a unit like this costs because across the street, they are building similar units.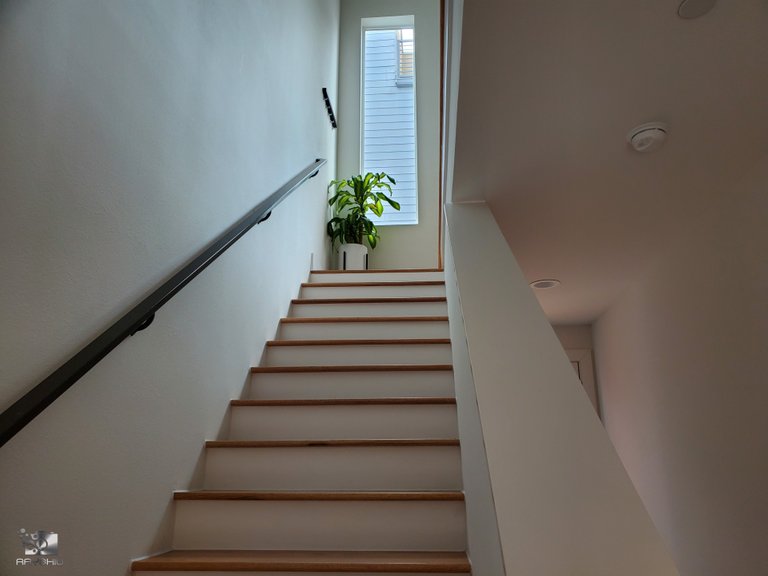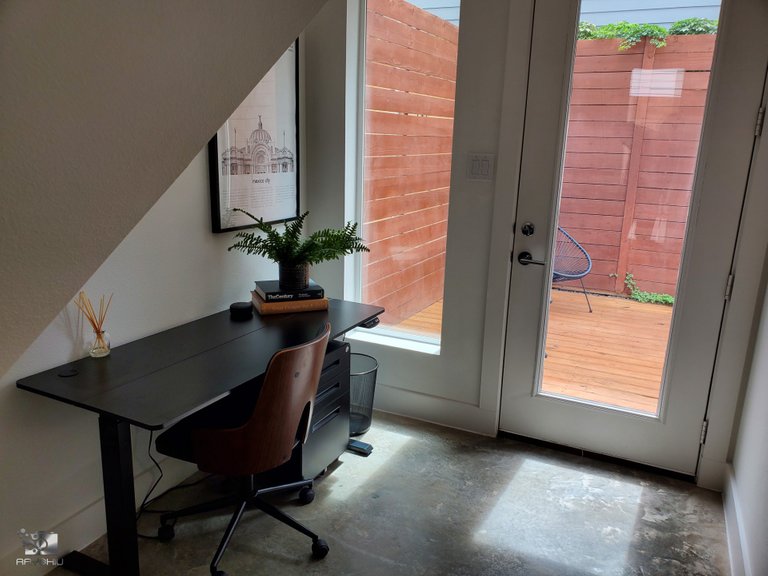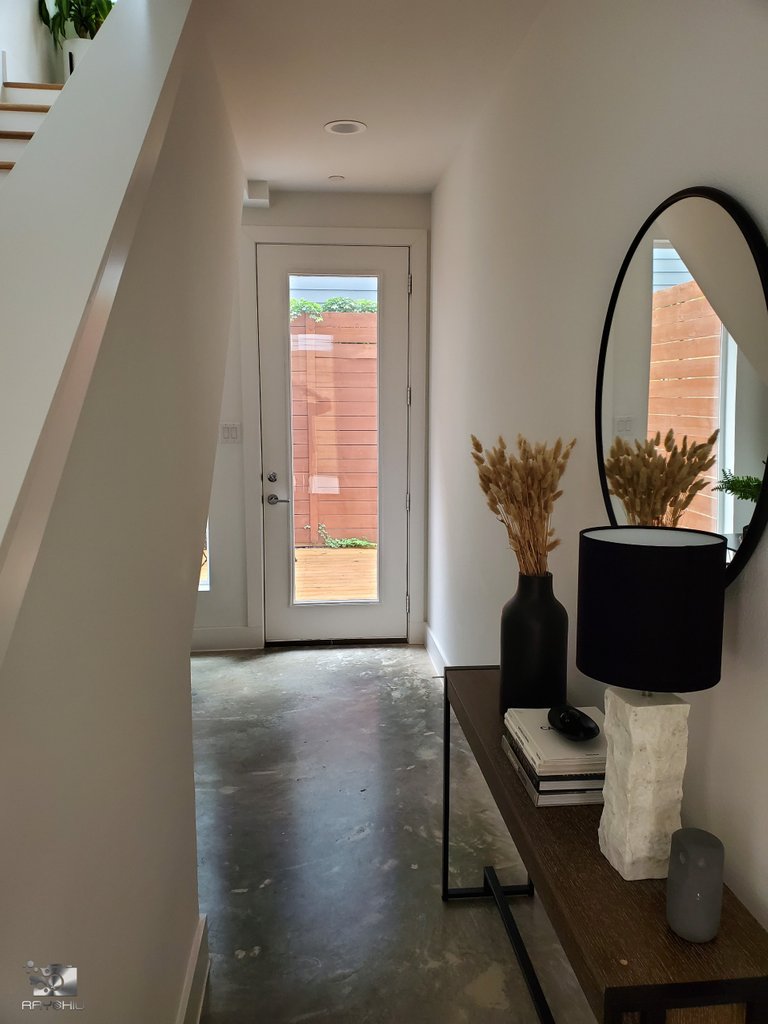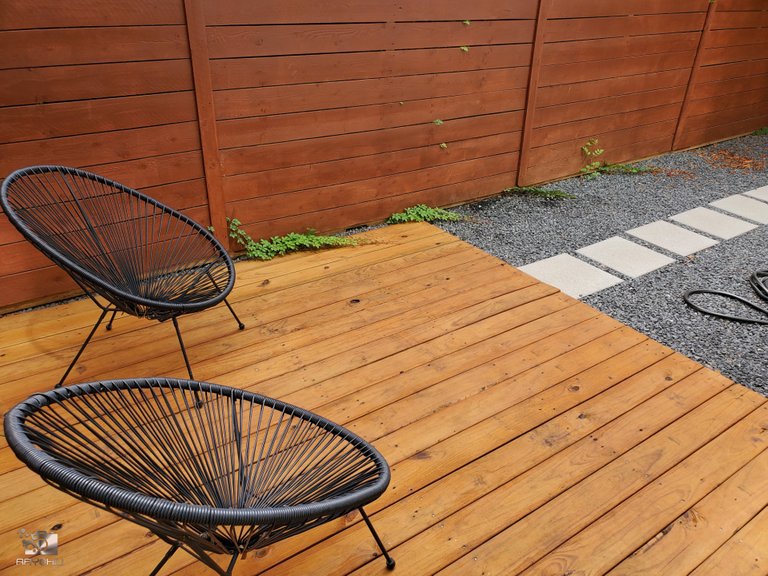 After heading up the stairs you experience a wide open living room, dining room, kitchen, and stairs to the 3rd floor. It was truly a 'wow' experience for me. I found it really stunning, as did my 2 business partners who arrived later in the evening.  It was at this point I was wishing I had brought my photo gear. I only had my phone and a GoPro 10 that I had purchased in Oregon and haven't learned to use yet, lol. On this floor is also a small toilet. Not sure what the ladder was for, as it had wheels on the bottom but no rail to hang it on to roll it around.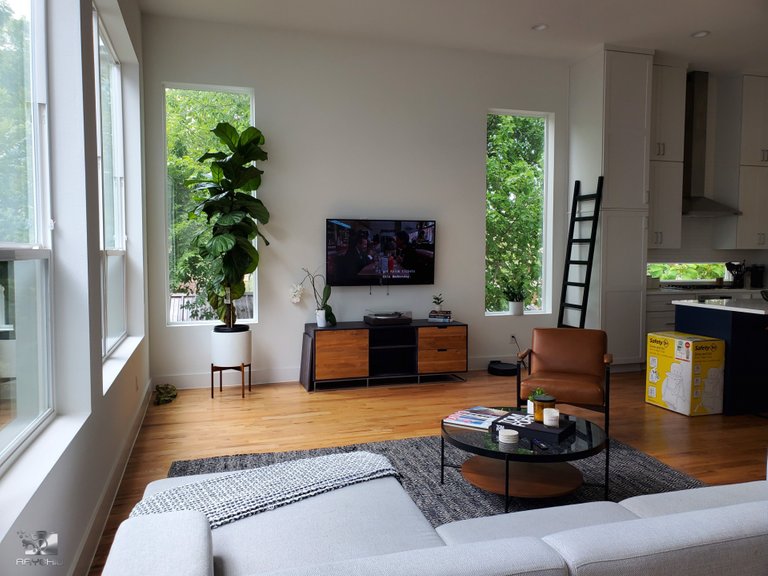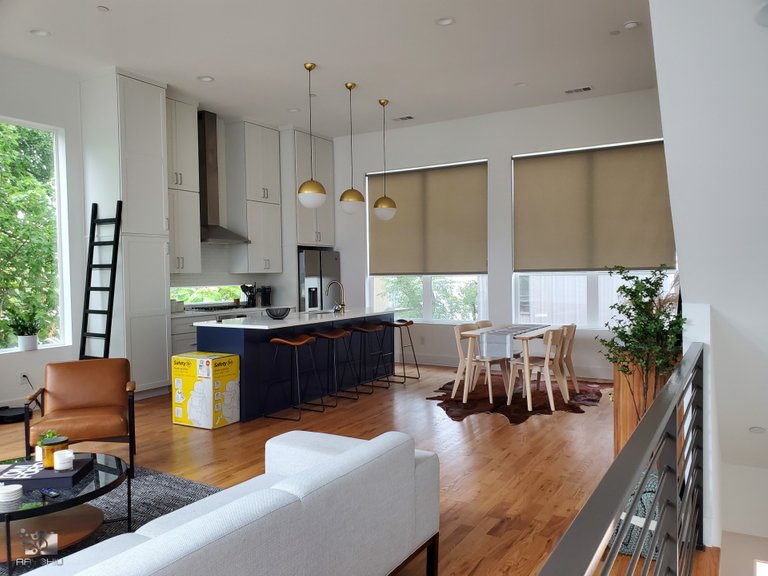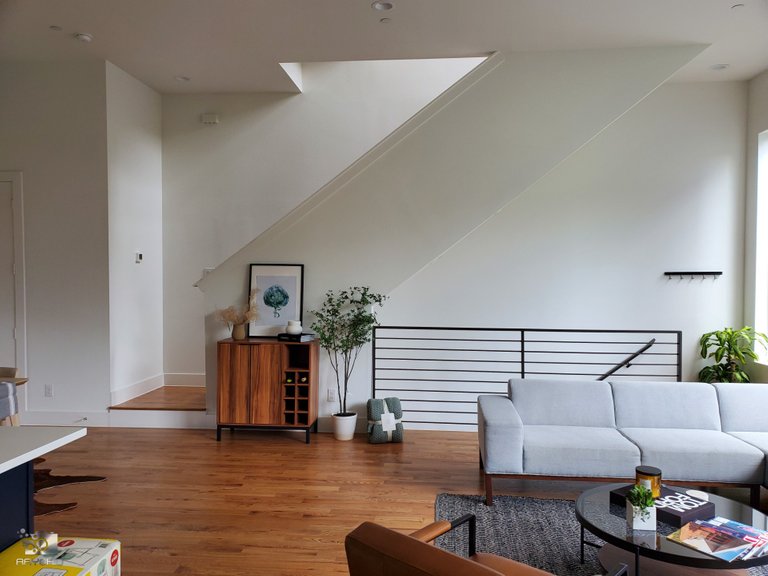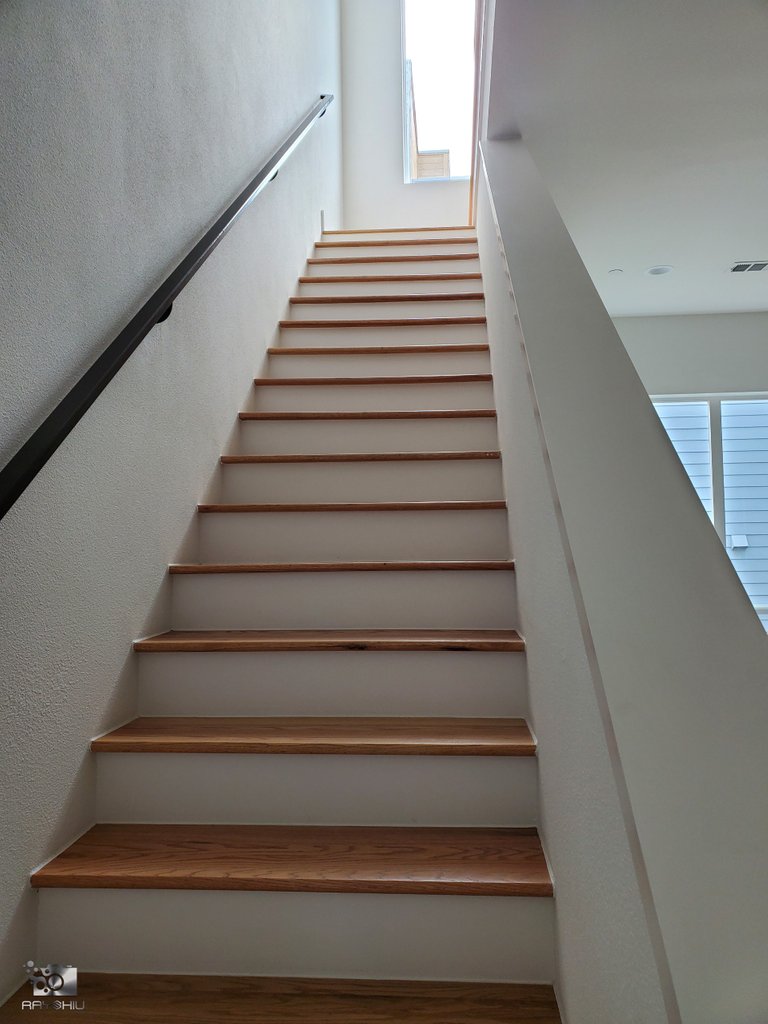 So my partners brought an infant which I had informed the airbnb host beforehand and much to my surprise there was a brand new high chair (it was still in the box and we had to assemble it) as well as a travel crib in one of the rooms, again, brand new in the box! I then got a call from the host saying the housekeeper will drop by with toiletries and kitchen knives (although I later found some in the drawers). The housekeeper dropped off way more than enough toiletries from Trader Joe's. They looked a bit too fancy for me so I just stuck with my own stuff, lol. Up to the rooms ...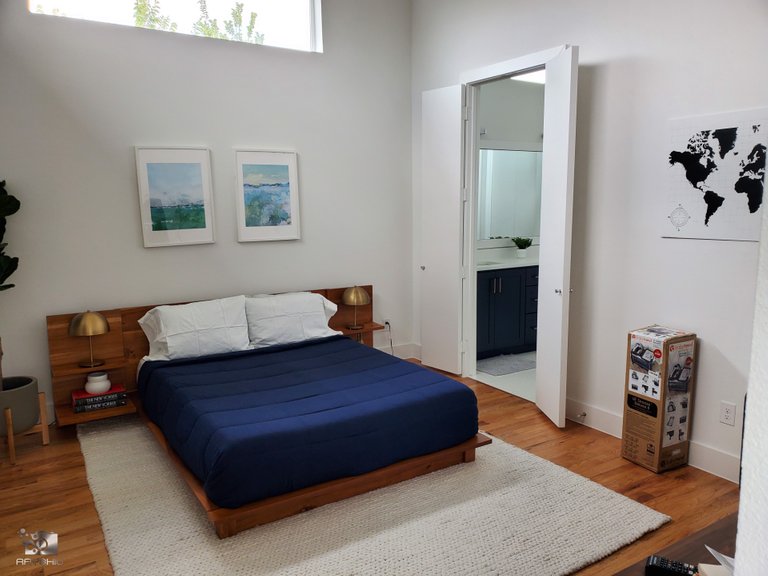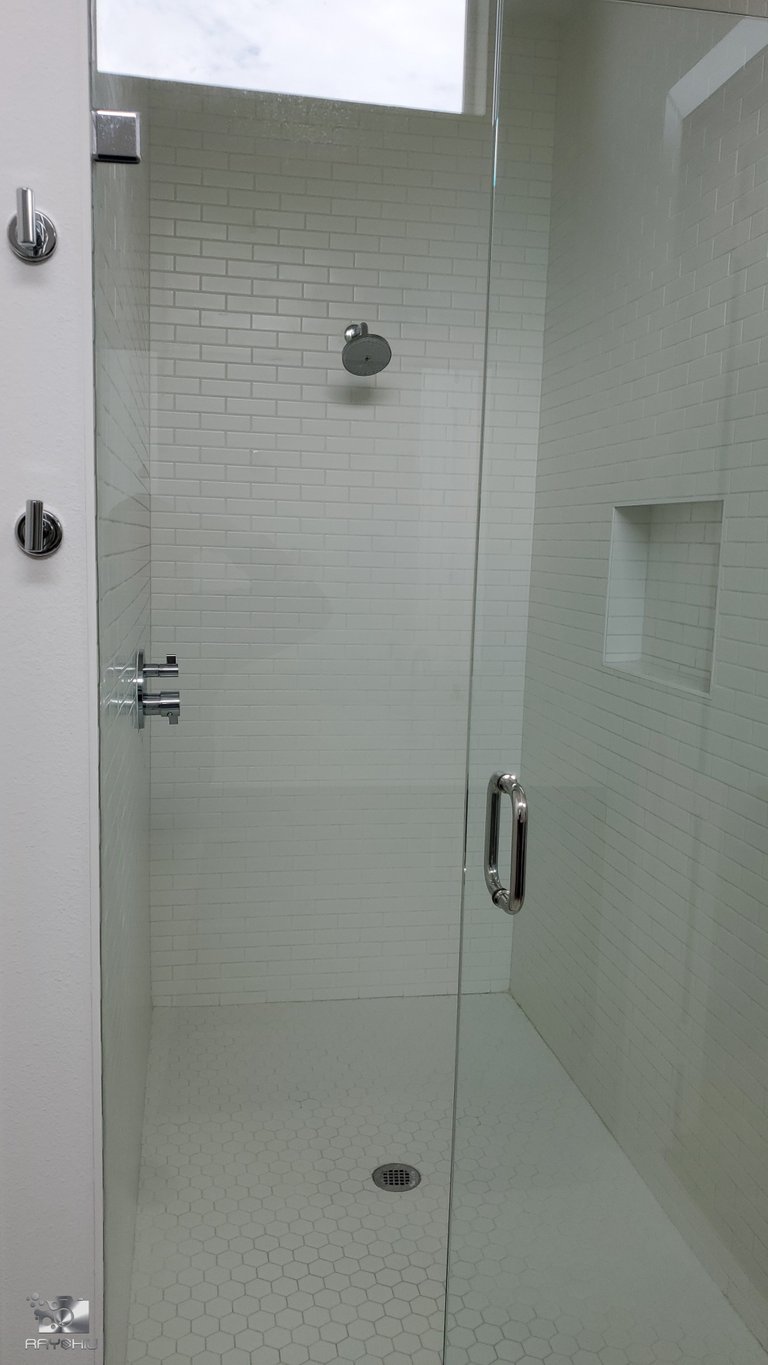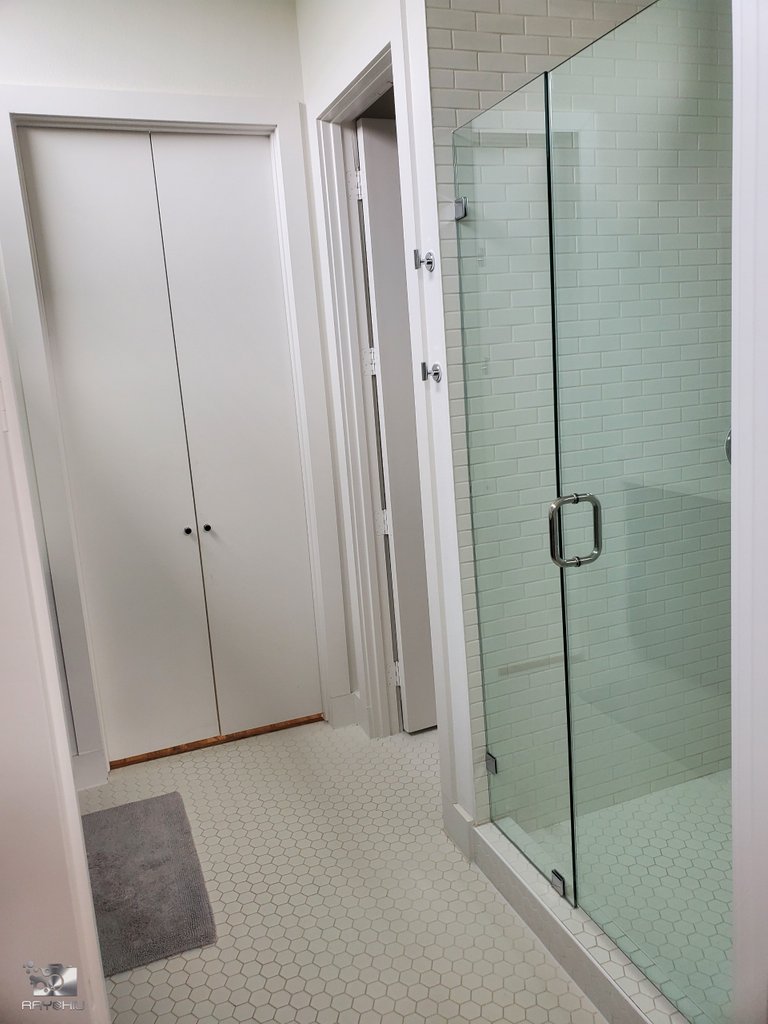 At the top of the stairs is the main room. A queen bed, and a toilet that housed a huge shower stall and a walk-in closet. See the two shower heads? I thought that was pretty cool but being solo, I got the small room.
So walking down the short hallway which housed closet space, washer, and dryer, you'd reach the smaller room. Which had a bathtub/shower combo. I had a chance to get a good soak in, I only wish I could have gotten the water hotter. The beds in both rooms are Queen size I think, which made this room quite cramped with my suitcases opened on the floor but it was ok for me...I've been in smaller rooms.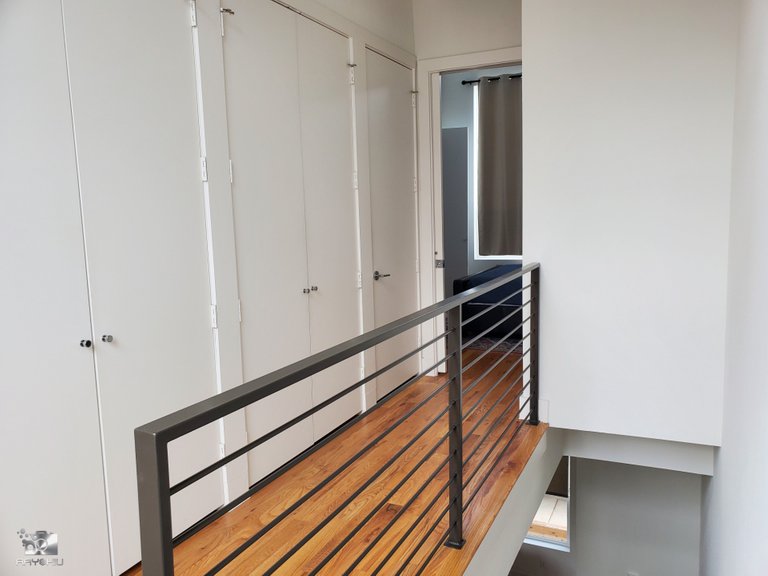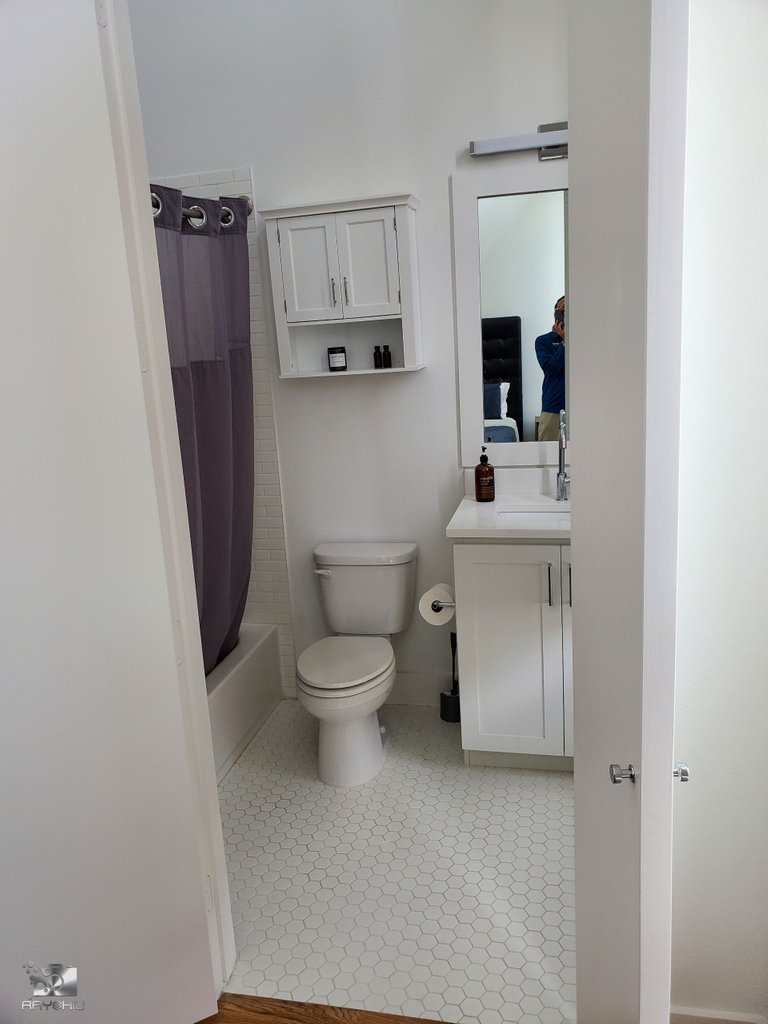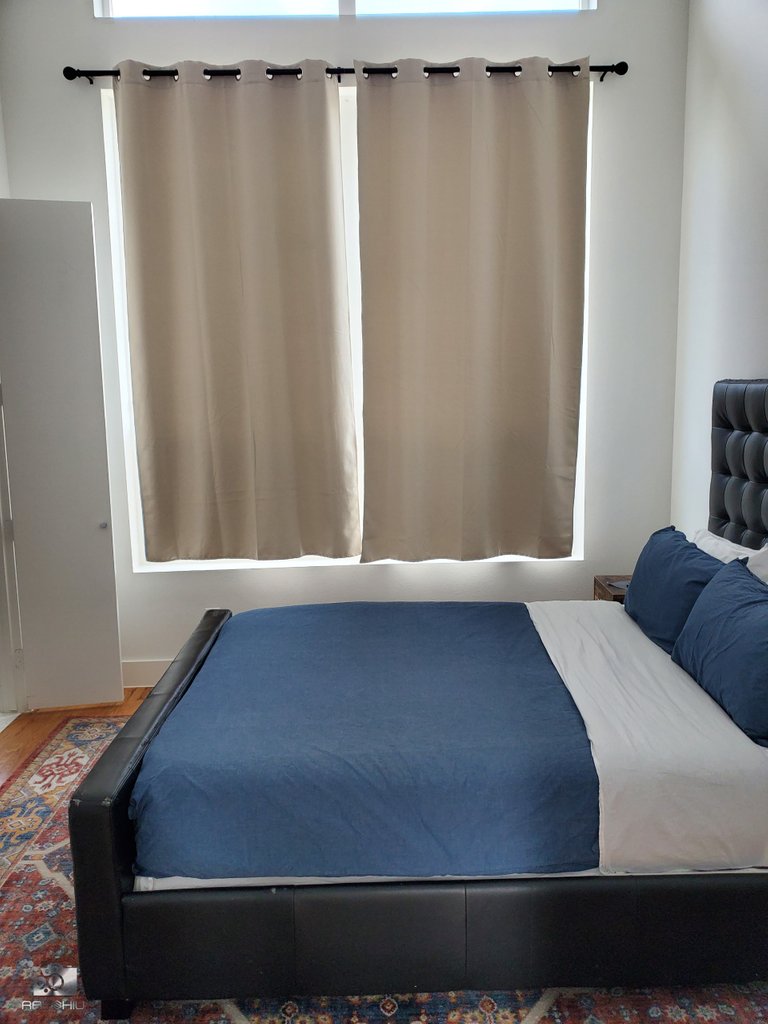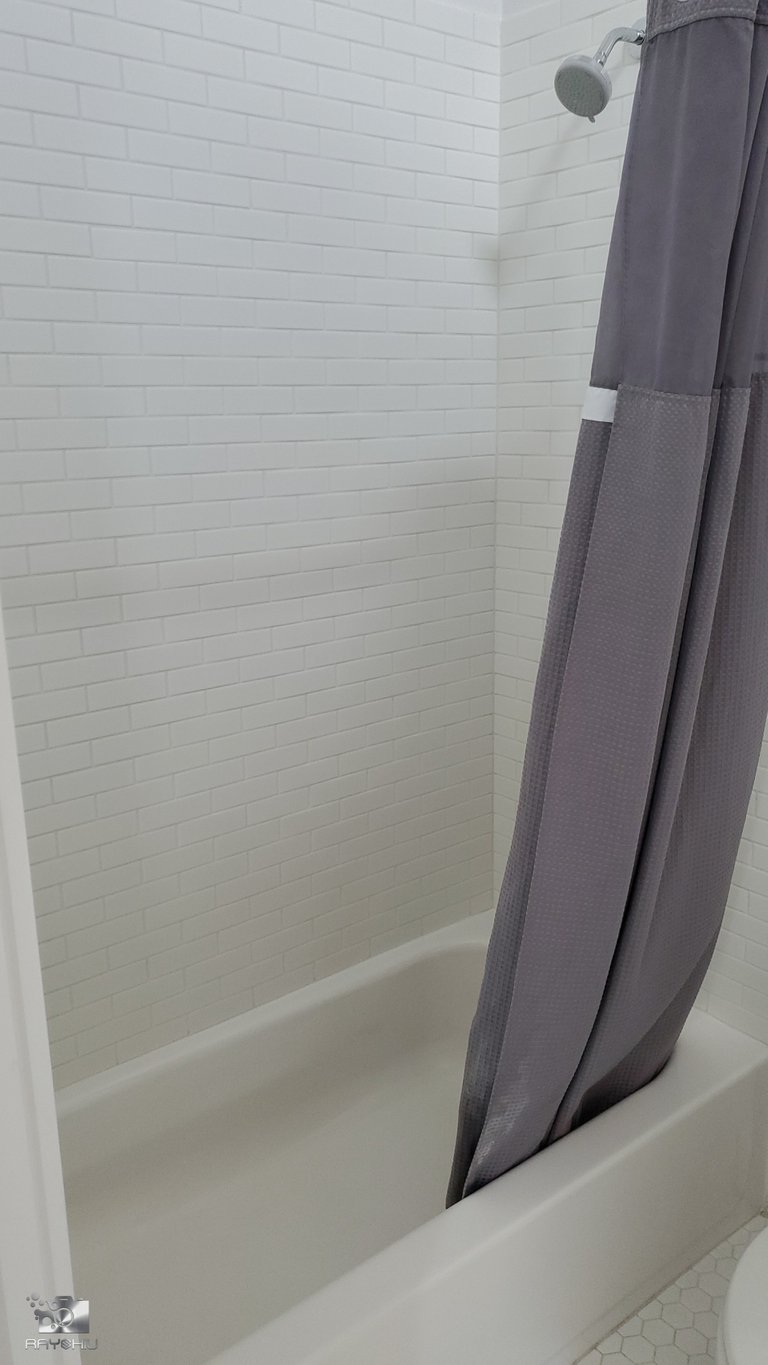 What's the cost? Well, we stayed there for 4 nights. 3 adults and an infant. Room rates around downtown were upwards of $200 a night per room and we would have needed 2 rooms. This airbnb only cost us $900 something (I didn't pay so don't know the exact total). We were also able to buy groceries and cook instead eating out although there was an awesome ramen place just down the block. 
If you ever travel to Dallas, I would highly recommend staying in an airbnb hosted by Ratio (I believe there's one other listing beside this unit). The night of our arrival, one of my partners couldn't find a hair dryer and the other couldn't find a toaster (she wanted toast for breakfast). I messaged the host asking where they were and he apologized for the inconvenience and the items would be dropped off in the morning. True enough we found the packages at front of the door the next morning!
GREAT PLACE, GREAT HOST, Highly recommended!
I hope you found this post helpful. Thanks for viewing and best wishes!
All the photos (unless otherwise noted in the post) were taken by me and are available for sale. If you're interested in buying an image or three, 😃 please don't hesitate to contact me for more details.
Consider following me for updates to find not only my other (usually travel) bloopers, blunders and shenanigans but also photography related news/reviews and the occasional contest entry. I might even post a rant or two when I just can't help myself, haha.
PS. If you want to check out my other 'works', you can find them here:
Let's hear about *YOUR* travel adventures. Click the banner to join me on Travel Feed !

Click here to read some awesome content on the TravelFeed platform
---
View this post on TravelFeed for the best experience.
---
---