Tapabocas hechos en casa / Homemade face masks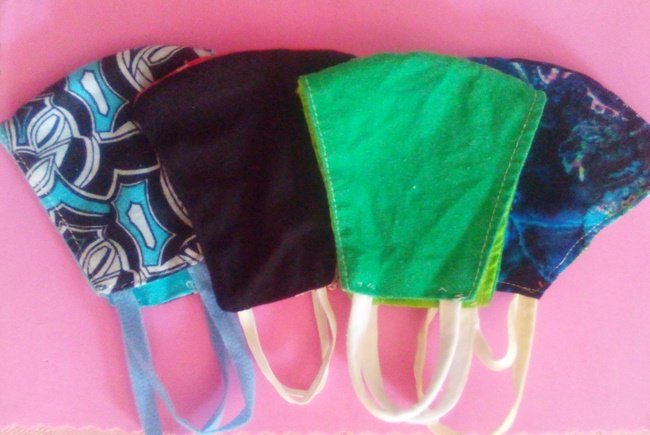 Buenos días comunidad. En estos dos años de pandemia por Covid-19 he usado diferentes tapabocas desechables, pero nunca me había atrevido a confeccionar uno, el proceso es muy sencillo y económico. Mi madre que es una apasionada de la costura me dio sus valiosas recomendaciones. Les traigo este post ya que en la actualidad el tapabocas representa la principal medida para prevenir la transmisión del virus, sigue siendo un instrumento de bioseguridad en nuestra cotidianidad, sobre todo, ahora que acaban de reiniciar las clases presenciales en Venezuela. Además, los meses de noviembre y diciembre serán de flexibilización, por lo que habrá bastante circulación de personas en las calles. Acostumbrar a los niños y adolescentes a usarlo no ha de ser una tarea fácil, la supervisión adulta es ineludible para llevar a cabo tal propósito. Ameritamos cuidar nuestra salud y así proteger a los que se encuentran a nuestro alrededor.
Es muy importante elegir telas adecuadas pues de lo contrario podríamos optar por materiales que dificulten la respiración y que no cumplan con la función de protegernos, de allí que para una apropiada protección sea necesario colocar telas dobles y, por supuesto, hacerlo de la medida ideal para que cubra la nariz, la boca y el mentón. La correcta colocación del cubrebocas es esencial para evitar cualquier posibilidad de contagio. Después de usarlo debemos higienizarnos las manos y, posteriormente, lavarlo con jabón. Si bien es cierto que la vacunación está bastante adelantada, todavía hay casos activos de esta enfermedad en nuestro territorio, por tanto debemos prevenir para no correr ningún tipo de riesgo.
Good morning community. In these two years of the Covid-19 pandemic I have used different disposable masks, but I had never dared to make one, the process is very simple and inexpensive. My mother who is passionate about sewing gave me her valuable recommendations. I bring you this post since at present the mask represents the main measure to prevent the transmission of the virus, it continues to be a biosafety instrument in our daily lives, especially now that face-to-face classes have just restarted in Venezuela. In addition, the months of November and December will be flexible, so there will be a lot of movement of people in the streets. Accustoming children and adolescents to use it should not be an easy task, adult supervision is unavoidable to carry out this purpose. We want to take care of our health and thus protect those around us.
It is very important to choose suitable fabrics because otherwise we could opt for materials that make breathing difficult and that do not fulfill the function of protecting us, hence for proper protection it is necessary to place double fabrics and, of course, make it the ideal size. so that it covers the nose, mouth and chin. The correct placement of the mask is essential to avoid any possibility of contagion. After using it, we must sanitize our hands and, later, wash it with soap. Although it is true that vaccination is quite advanced, there are still active cases of this disease in our territory, therefore we must prevent so as not to run any type of risk.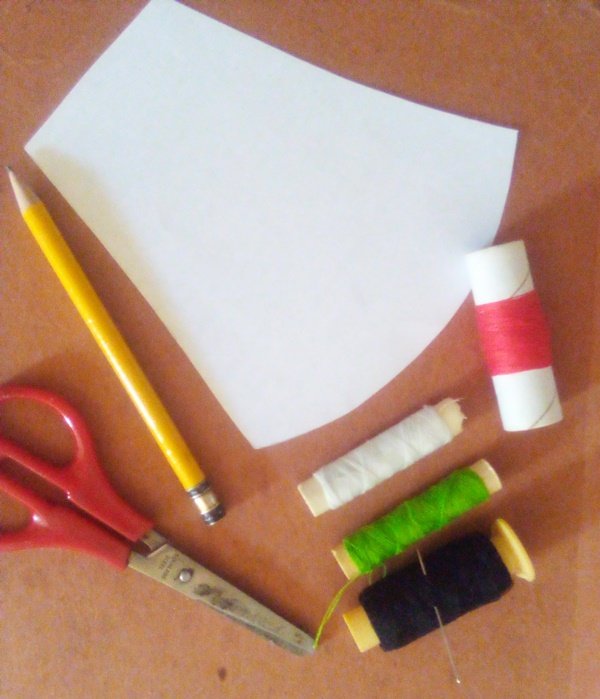 Materiales
• Telas de algodón (roja, negra, blanca, azul y verde)
• Hilos (rojo, negro, verde y blanco)
• Aguja
• Tijera
• Elástica
• Patrones
Materials
-Cotton fabrics (red, black, white, blue and green)
-Threads (red, black, green and white)
-Needle
-Scissor
-Elastic
-Patterns
Procedimiento
Escogí el patrón en internet de mi preferencia ya que hay gran cantidad de modelos.
Con la ayuda del molde corté las telas roja y negra, pues decidí hacer la mitad de cada color, uní las dos partes en costura recta por la zona más alta. Las piezas se colocan derecho con derecho.
Procedure
I chose the pattern on the internet of my preference since there are a large number of models.
With the help of the mold I cut the red and black fabrics, as I decided to make half of each color, I joined the two parts in a straight seam at the highest area. The pieces are placed straight to the right.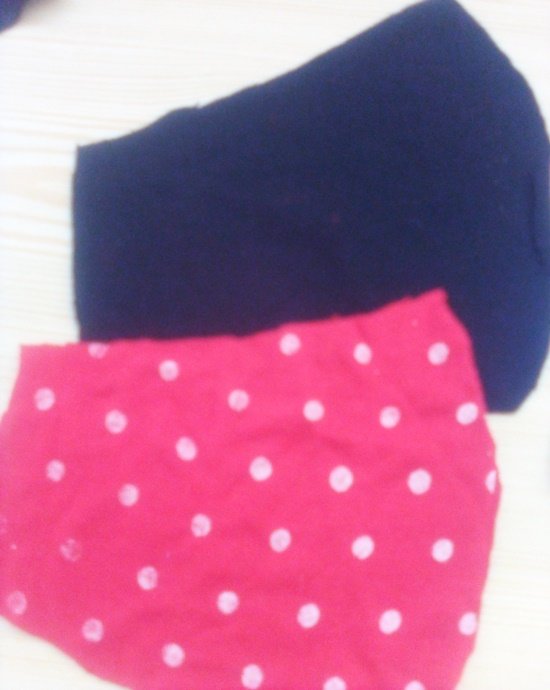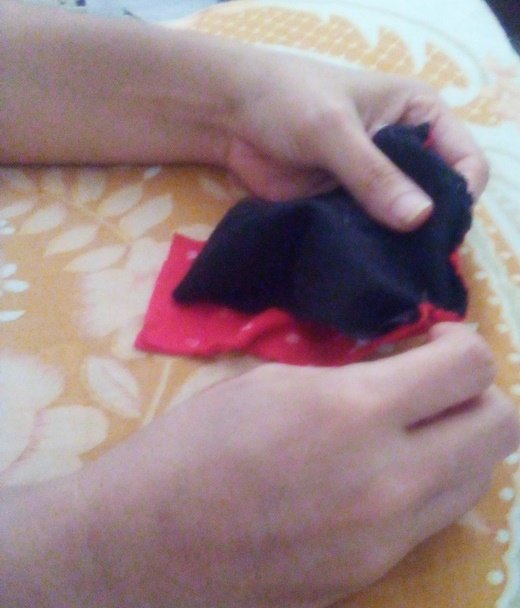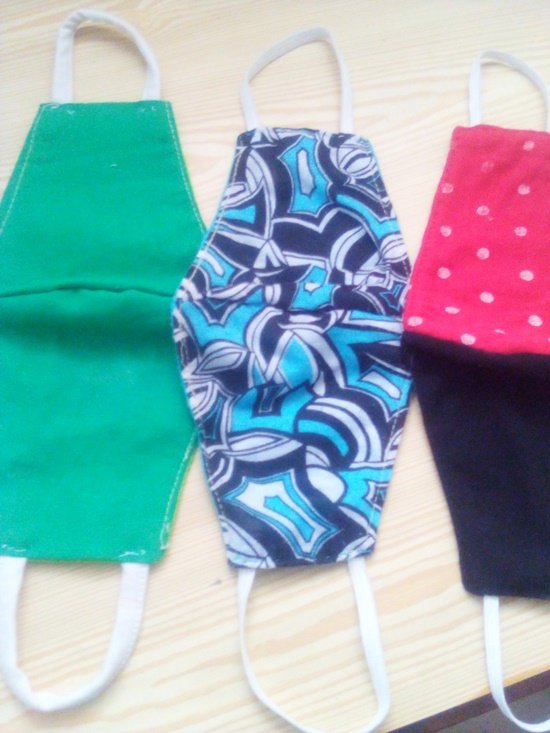 Sacamos la parte interna en tela blanca y la recortamos.
Por la parte más angosta le colocamos la elástica en ambos lados para ajustarla a las orejas, esta medida dependerá de la cara de cada persona. Luego, le cosemos la otra capa dejando un orificio para poder voltearla. Es importante mencionar que la elástica la colocamos hacia adentro de las dos capas.
Las tiras también la podemos realizar de tela, doblamos y las cosemos.
We take out the internal part in white cloth and cut it out.
For the narrowest part we place the elastic on both sides to adjust it to the ears, this measurement will depend on the face of each person. Then, we sew the other layer leaving a hole to be able to turn it over. It is important to mention that the elastic is placed inside the two layers. The strips can also be made of fabric, we fold and sew them.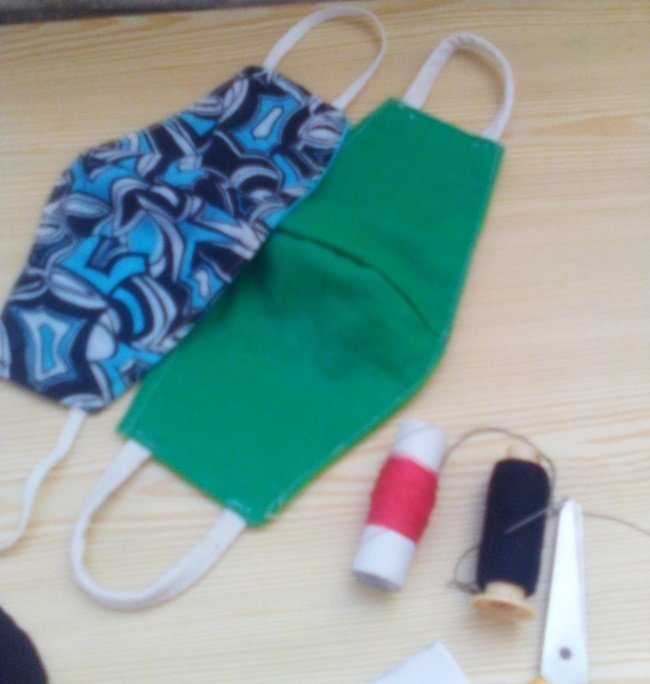 Giramos el tapabocas y le pasamos costura por todo el borde, así quedará sujeta la elástica.
We turn the mask and we sew it along the entire edge, so the elastic will be attached.
Empecé a hacer un tapabocas para mí, pero mis familiares al ver que el primero me quedó bien, me pidieron que les realizara algunos para ellos. En las fotos detallarán los productos terminados.
I started to make a mask for myself, but when my relatives saw that the first one fit me, they asked me to make some for them. The photos will detail the finished products.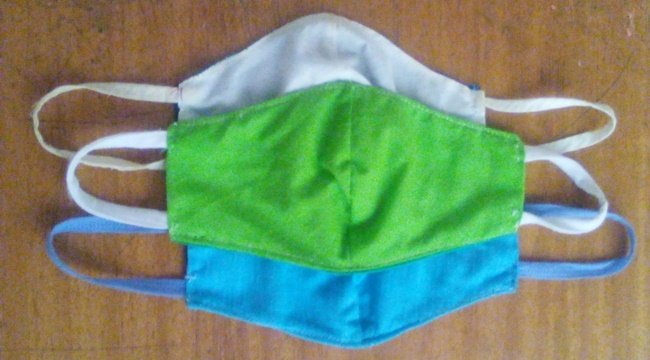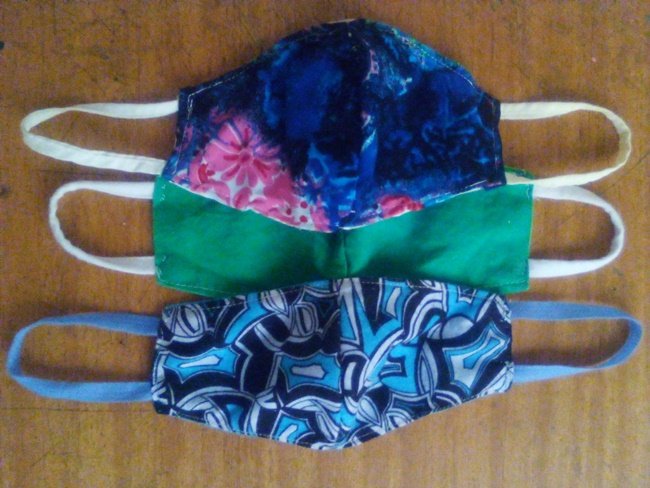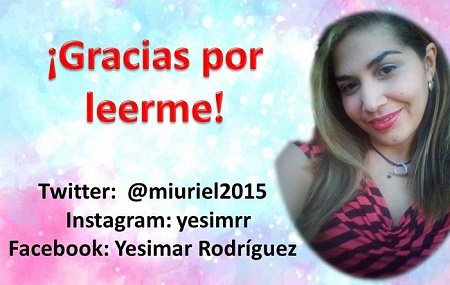 ---
---