Working with Nature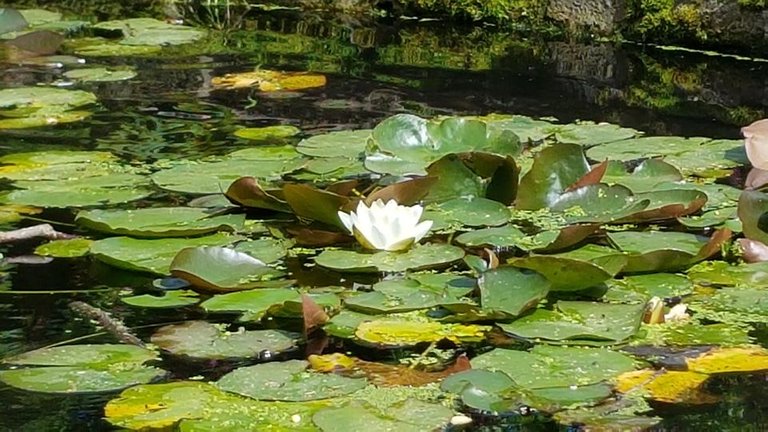 Today was one of those wonderful days where everything just clicks, especially the shutter on my smartphone camera 😆
I took my first dose of Vitamin B12 (Active Methylcobalamin - Tiredness & Fatigue Supplement) this morning, to try and see if I can combat the chronic fatigue that comes with my
Small Intestinal Bacterial Overgrowth.
Touch wood, from today's experience, it seems to have helped. It made me feel a little nauseous this morning after taking it with breakfast, but after a short power nap I woke up with a real 'get up and go' feeling.

So, I got up and went - out on my bike for a good 11 mile ride down the river and then to my favorite park in Liverpool, Calderstones park. When I arrived at Calderstones, I visited the formal and Japanese garden as I always do, and the wild life seemed especially tame. I hesitate to get all spiritual, but there was a strong feeling of tranquility which seemed to permeate the gardens. Nature was completely working with me and I felt extremely quiet in my mind, despite the 'crack rock' strength Vit B12 hit and coffee I had before leaving the apartment.
Every animal or bird that I came across seemed determined to strike a pose for me and none of them were scared at my approach. I've experienced this before - to be fair, I do know how to move quietly and slowly to get the best shots of wildlife - but this felt different. It really felt like there was some type of indefinable connection... or it's entirely possible that the birds and squirrels are just used to being fed by humans 😉
Words fail me at this point, so I will let the pictures speak for themselves.
---
---
---
All pictures taken using my Samsung Galaxy S7 Edge.
Best not viewed on partiko as the markdown doesn't display properly on the app.


The pictures used in this post are all my own property, please ask if you want to use them and I'd be happy to consider it when properly credited. If you have enjoyed this photography post, please do check out my homepage @raj808 for similar content. Thank you.






---
---